The premier South American kickboxing promotion will hold their first event of the year on March 25.
WGP Kickboxing will hold their first event of the year on March 25, at the Ginásio Poliesportivo in Sao Paolo, Brazil. The final three fights of the Super Middleweight (-78.1 KG) All Stars Grand Prix will take place at the event, with the semifinal bouts opening the main card and the tournament final closing it.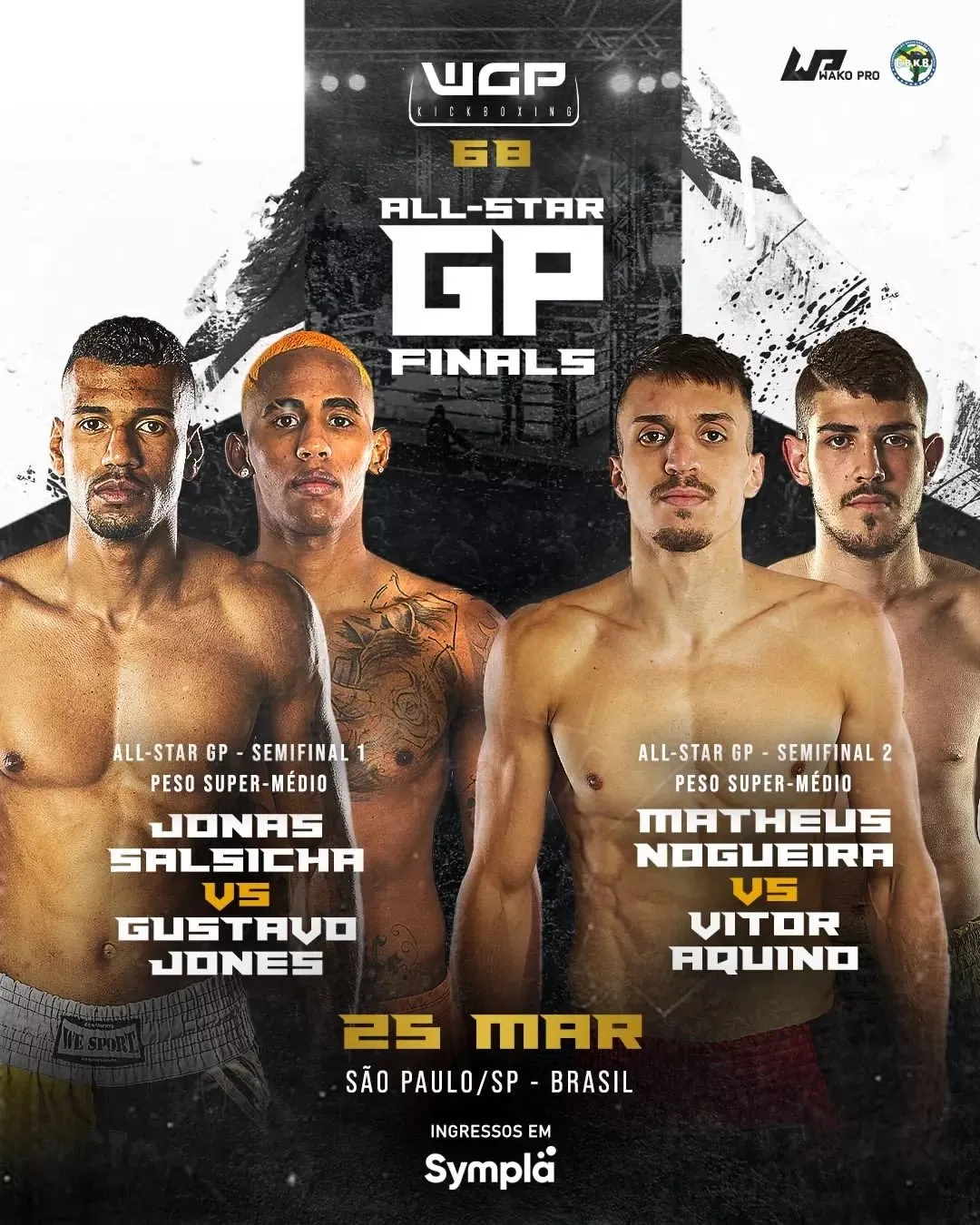 The reigning WGP Super Middleweight champion Jonas Julio 'Salsicha' Jones will take on Gustavo Jones in the first semifinal bracket. The champion has been perfect in eight appearances with the promotion so far but had his win streak snapped by Javier Aparicio in his GLORY debut at 'Rivals 5' this January. Opposite him will be 'Sousa' Jones, a noted action fighter, who's won his last two fights and will as such enter on a more positive note than his opponent.
The second semifinal bracket will pit two younger fighters against each other, as Victor 'Showman' Aquino is set to take on Matheus Nogueira. Both have been as successful in their WGP runs so far as 'Salsicha' and 'Sousa': Aquino has won all three fights he's had with the promotion, while Nogueira has triumphed in four of the five fights he's had with them.
In the co-main event, former Super Middleweight champion Ravy Brunow will face Jones Coliseu. Brunow has suffered losses to 'Salsicha' at WGP 60 in a Super Middleweight title defense and Petros Cabelinho at WGP 67 in a Light Middleweight (-71.8 KG) title challenge. Coliseu, on the other hand, has won all five fights he's had with the promotion and will try to keep his momentum going with a dominant performance against a former belt-holder.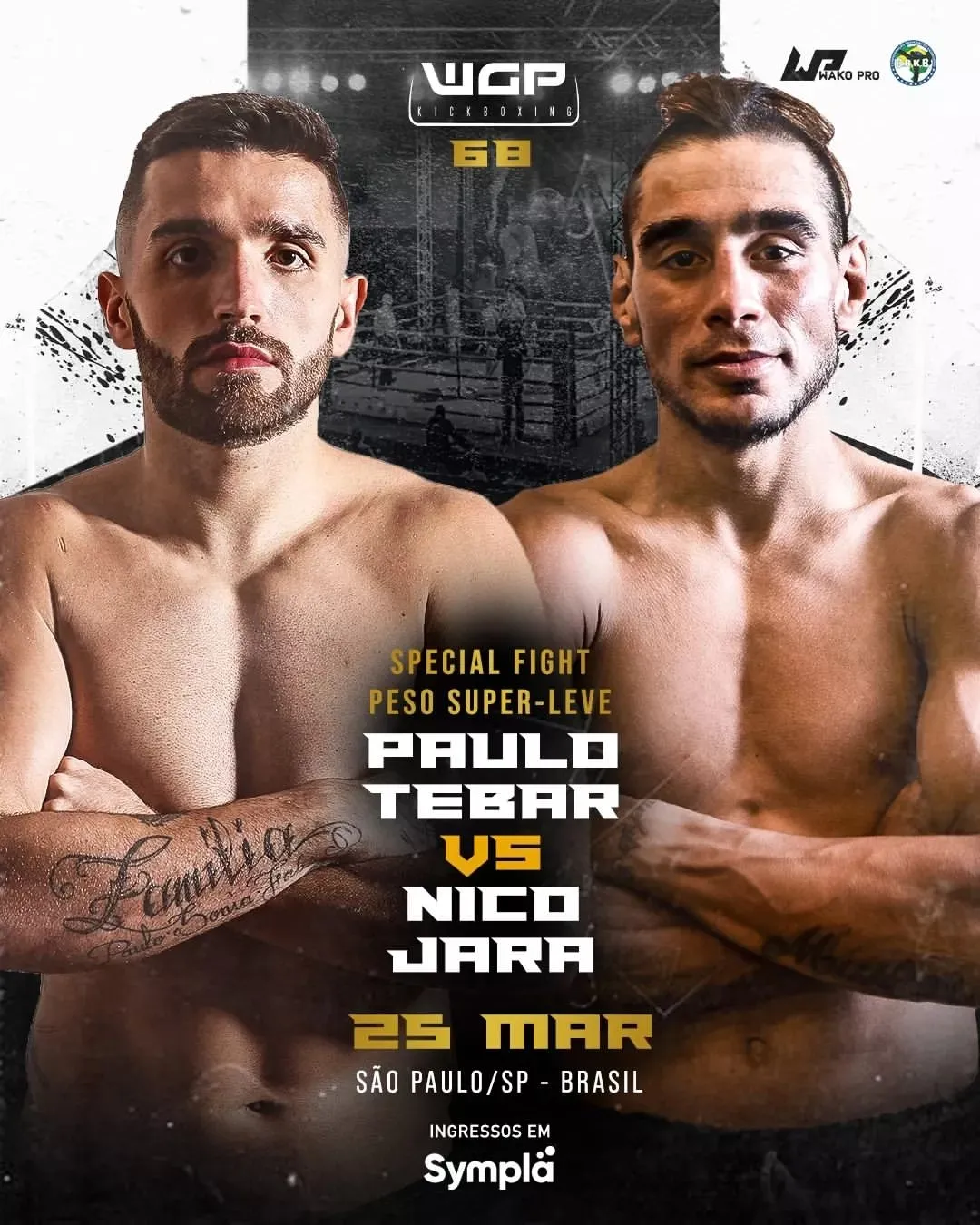 Former Super Lightweight (-64.5 KG) champion Paulo Tebar will return from a short-lived two-year retirement to face Nicolas Jara. Tebar was on a six-fight win streak, prior to hanging up the gloves, and held notable victories over Ignacio Capllonch, Hirotaka Urabe and Tomas Aguirre. It seems to be a 'technician vs. puncher' matchup on paper, as Tebar has only stopped his opponent in 3 of his 13 victories, while all three of Jara's appearances under the WGP banner have ended in a knockout.
The card will be broadcast by Combate domestically in Brazil and DirecTV in South America and the Carribean. International fans will be able to watch the event through WGP FC.