RISE hopes to book the rematch between the two fighters as soon as possible.
The battle between Taiju Shiratori against Alexis Sautron at 'Impact In Paris' held at the Zenith Arena in Paris, France on June 24 has been overturned into a no-contest. The information was revealed by RISE representative Takashi Ito during today's press conference for the upcoming RISE World Series 2nd Round on August 26.
After a heated back-and-forth between Taiju Shiratori and his French opponent, Alexis Sautron, Shiratori was pressured against the ropes and after throwing a kick, was countered with a huge right hand that sent him to the canvas. The bloodied up Japanese fighter was in no shape to continue, and referee Paul Nicholls waved off the fight.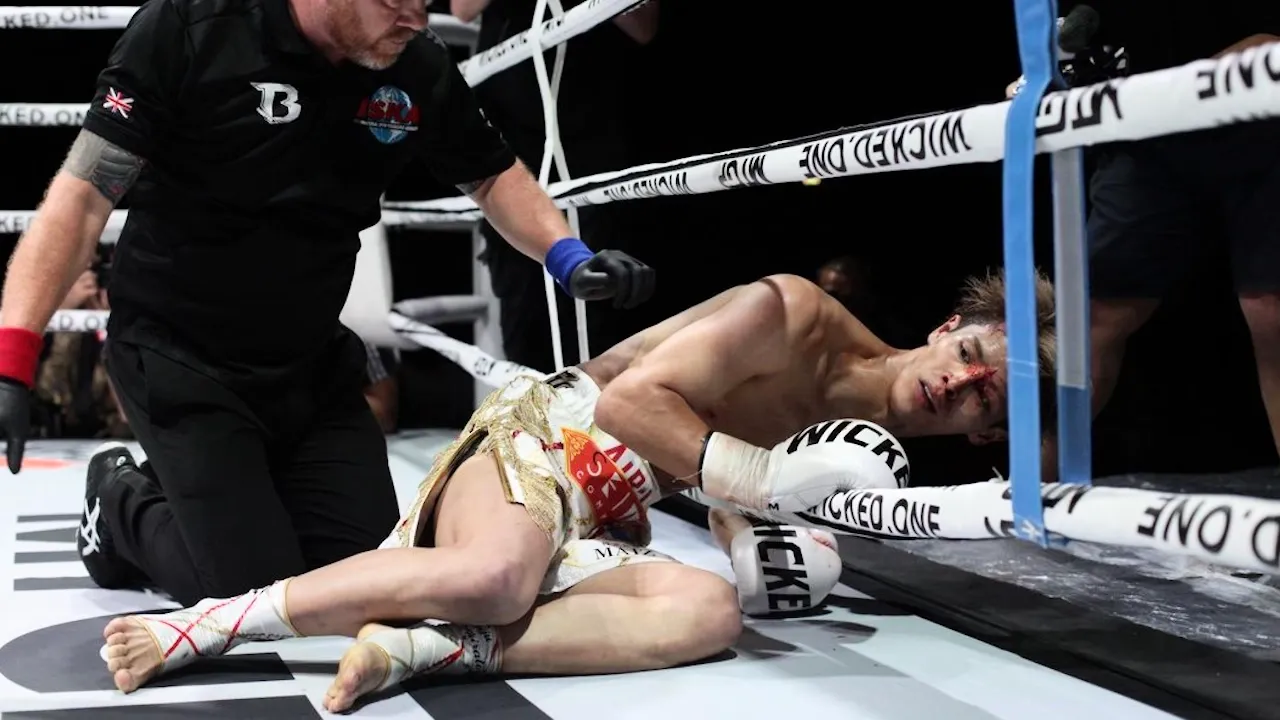 The problems at 'Impact in Paris' have been well documented. Many already suspected it, but due to the issues with the timekeeping, the knockout came after the official time and therefore will be overturned.
Ito said, "After 3 minutes of the second round, Shiratori was punched and knocked down and lost by KO. It was the timekeeper's mistake. RISE filed an objection to the ISKA headquarters and after reconsideration the result has been changed to a no contest."
Shiratori who also attended the event stated, "For the time being, it's a no contest and I'm glad my record didn't get hurt, but it's true that I was defeated."
"[Sautron] is a good fighter with a strong punch, so I've already made an offer [for a rematch]", Ito added.