An injury is catapulting Dutch-Moroccan prospect Mohamed Touchassie to the start of the line.
Just today it was announced that Tarik Khbabez is out of his title unification bout against Donegi Abena due to a hand injury the fighter has suffered in training. Former Enfusion champion Mohamed Touchassie will replace him in this GLORY Light Heavyweight title bout on four days' notice.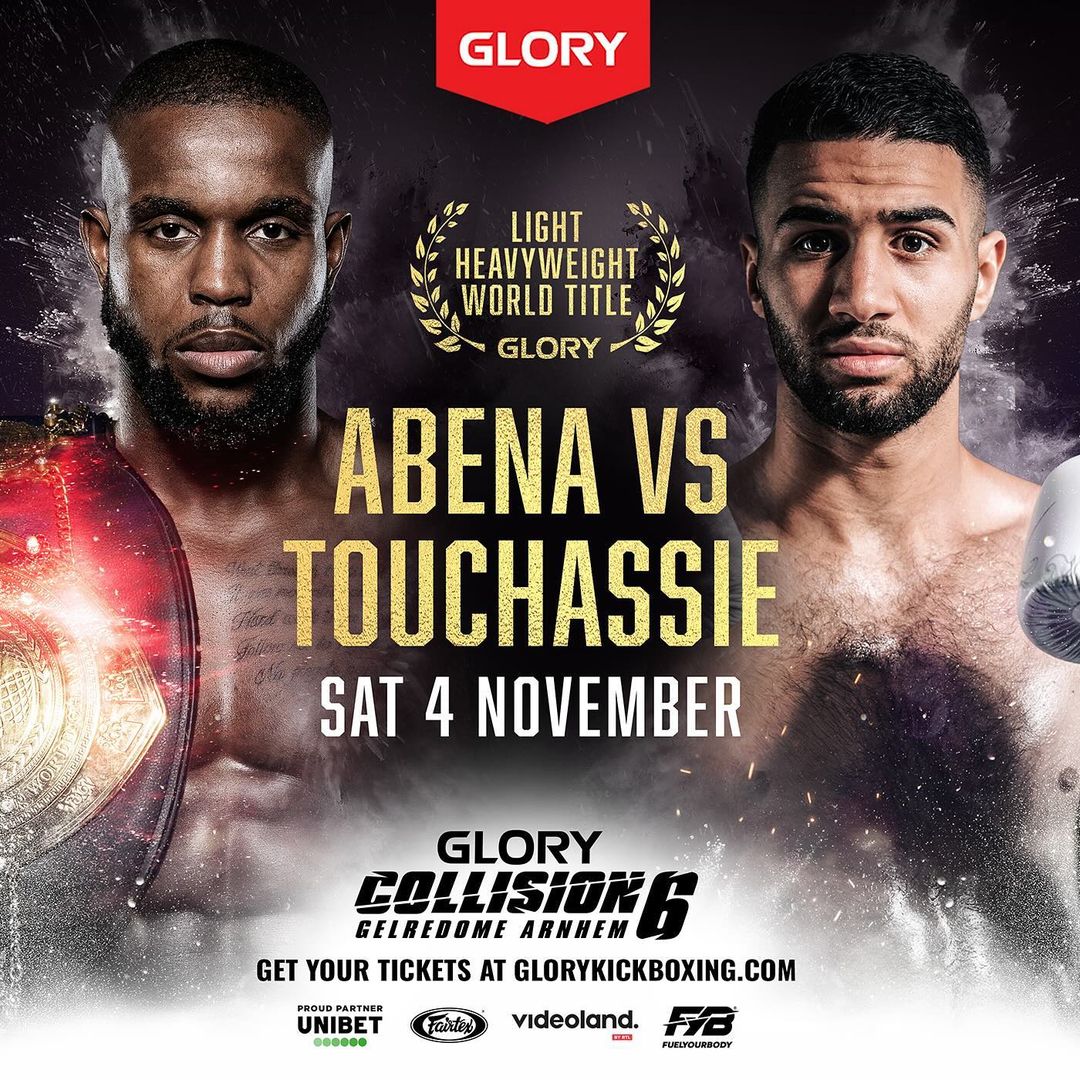 Robbie Timmers, GLORY's matchmaker was selecting between possible replacement fighters – Sergej Maslobojev, Mohamed Amine, Stefan Latescu, and Mohamed Touchassie. Out of these four, the undefeated Middleweight prospect has been chosen.
Just last month on GLORY 89 in Bulgaria, Touchassie walked his way through to a second-round TKO victory against Eduard Aleksanyan in his promotional debut. This quick turnaround will be a big challenge for the Moroccan fighter. While the reigning champion Donegi Abena will still have his hands full with one of the best prospects in the sport, this replacement might come as a big surprise to some. The Dutch-Moroccan kickboxer had just moved up to Middleweight, after competing at Welterweight for years. While he talked about conquering multiple weight classes in the years to come, he surely did not expect the call to Light Heavyweight that early.
Other changes to the card include: Gino van Steenis is replacing Andrija Stankovic against Don Sno on the preliminary card. Additionally, Ivan Galaz against Ilias Hammouche has been canceled due to Hammouche being injured.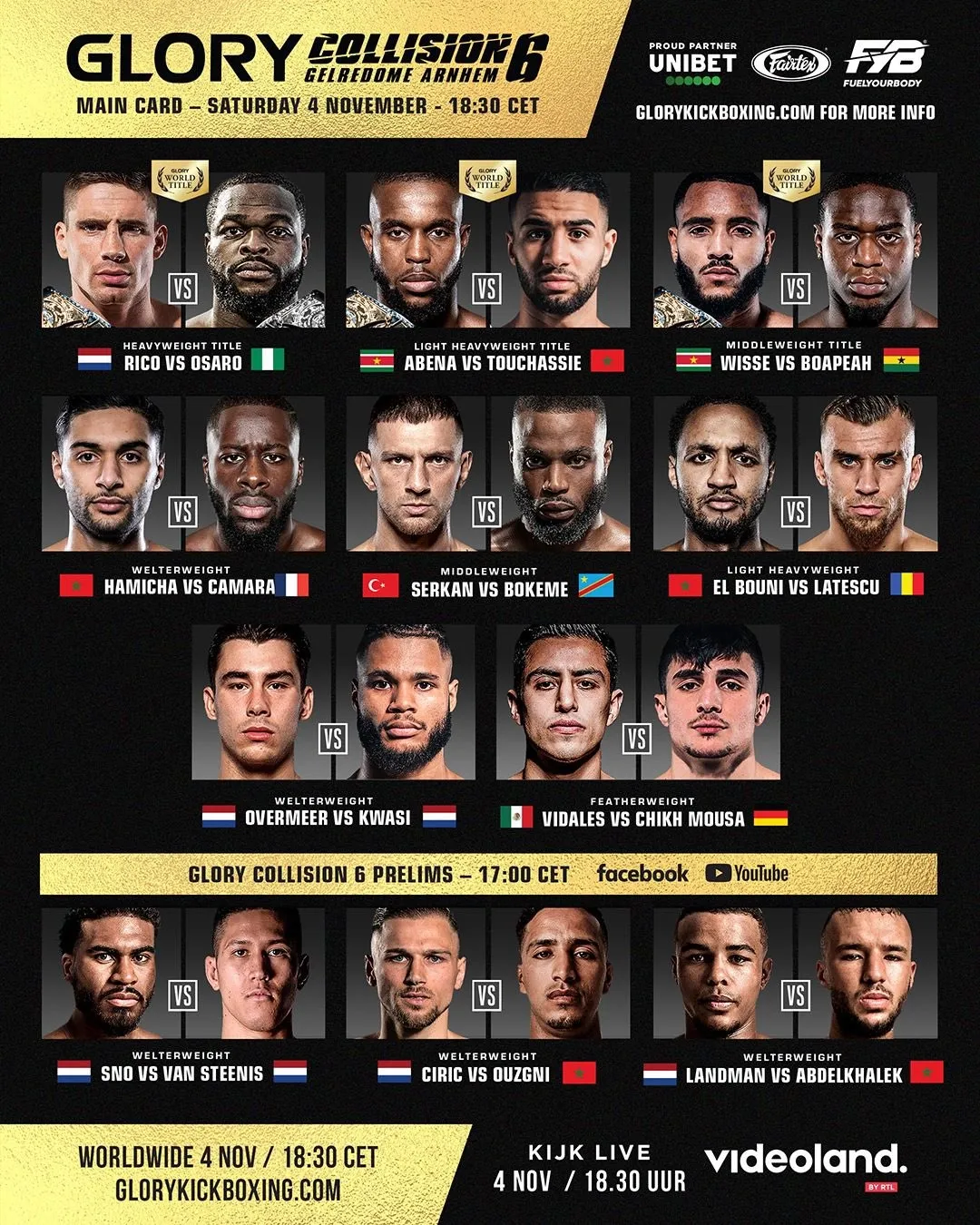 Fans in the Netherlands can watch GLORY COLLISION 6 live exclusively on Videoland, while fans worldwide can watch on GLORYFights.com and via various global broadcast partners. The event will also be offered as a PPV on FITE TV.