The former pound-for-pound king will finally step into the boxing ring.
Former RISE World Featherweight champion Tenshin Nasukawa will make his professional boxing debut on Saturday, April 8, 2023 at the Ariake Arena in Tokyo, Japan. The announcement was made at a press conference earlier today.
His opponent will be the No. 4 ranked Bantamweight in Japan, Yuki Yonaha. A heavy-hitter with a record of 12 wins (8 KOs), 4 losses and 1 draw. The bout will be contested in the Super Bantamweight division.
"He's very aggressive, and I also think he's a fighter who has the desire to excite the audience", Tenshin Nasukawa noted.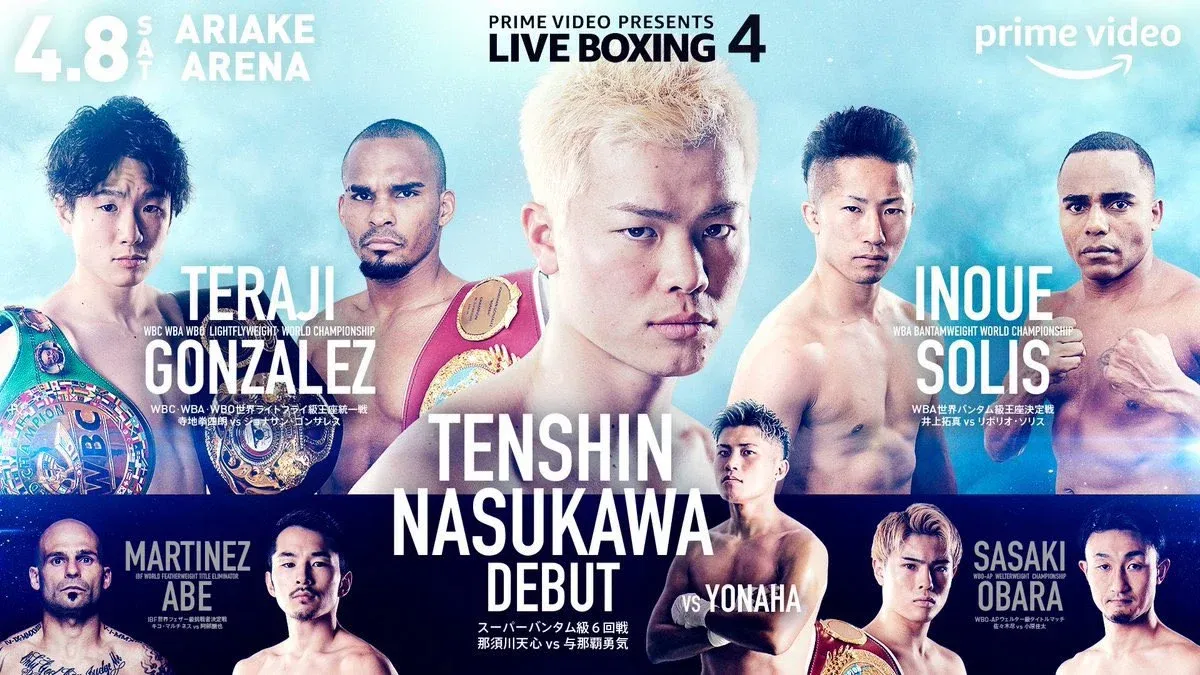 In June of last year, Nasukawa put on an outstanding performance against K-1 three-division champion Takeru at 'THE MATCH 2022' to win a unanimous decision.
Following the fight, his preparations to become a professional boxer started in Tokyo's legendary Teiken Boxing Gym. In November of the same year, he made his way to the United States, visiting multiple gyms and meeting up with various boxing promoters.
Earlier last week, the 24-year-old passed his B-class professional boxing test, meaning he's allowed to compete in 6-round fights.
Yonaha is grateful for the opportunity offered, but also believes in his own strength.
"Of course, I was really excited. At the same time, I am also grateful that many people were involved in making this fight happen. My punches are so dangerous that if I miss them, the audience will roar, and if I hit with them, the match will be decided in one hit - I'm that dangerous. He says he's willing to take on the challenge. I'm going to show my respect for that stance and beat him down with all my strength."
According to Punch Perfect Boxing podcast host Jamie Bourne, Tenshin Nasukawa will headline the card, but according to Nasukawa himself it's not set in stone just yet. "First of all, I don't think the fight order has been decided yet, so I don't want everyone to misunderstand that."
The card will feature two world title fights. Takuma Inoue, Naoya's younger brother, will face former IBF & WBA Junior Bantamweight champion Liborio Solis for the vacant WBA Bantamweight title. Additionally Kenshiro Teraji and Jonathan 'Bomba' Gonzalez will have a Junior Flyweight Championship unification bout.
The event will be broadcast live on Amazon Prime Video in Japan and on ESPN+ in the United States.