Lătescu, Ishii, Hoshi and Oiwa have also been announced for K'Festa 6.
The reigning K-1 Super Lightweight champion Tetsuya Yamato will make his second title defense against the one-time K-1 Lightweight titleholder Kenta Hayashi, on the undercard of K'Festa 6, which will take place on March 12.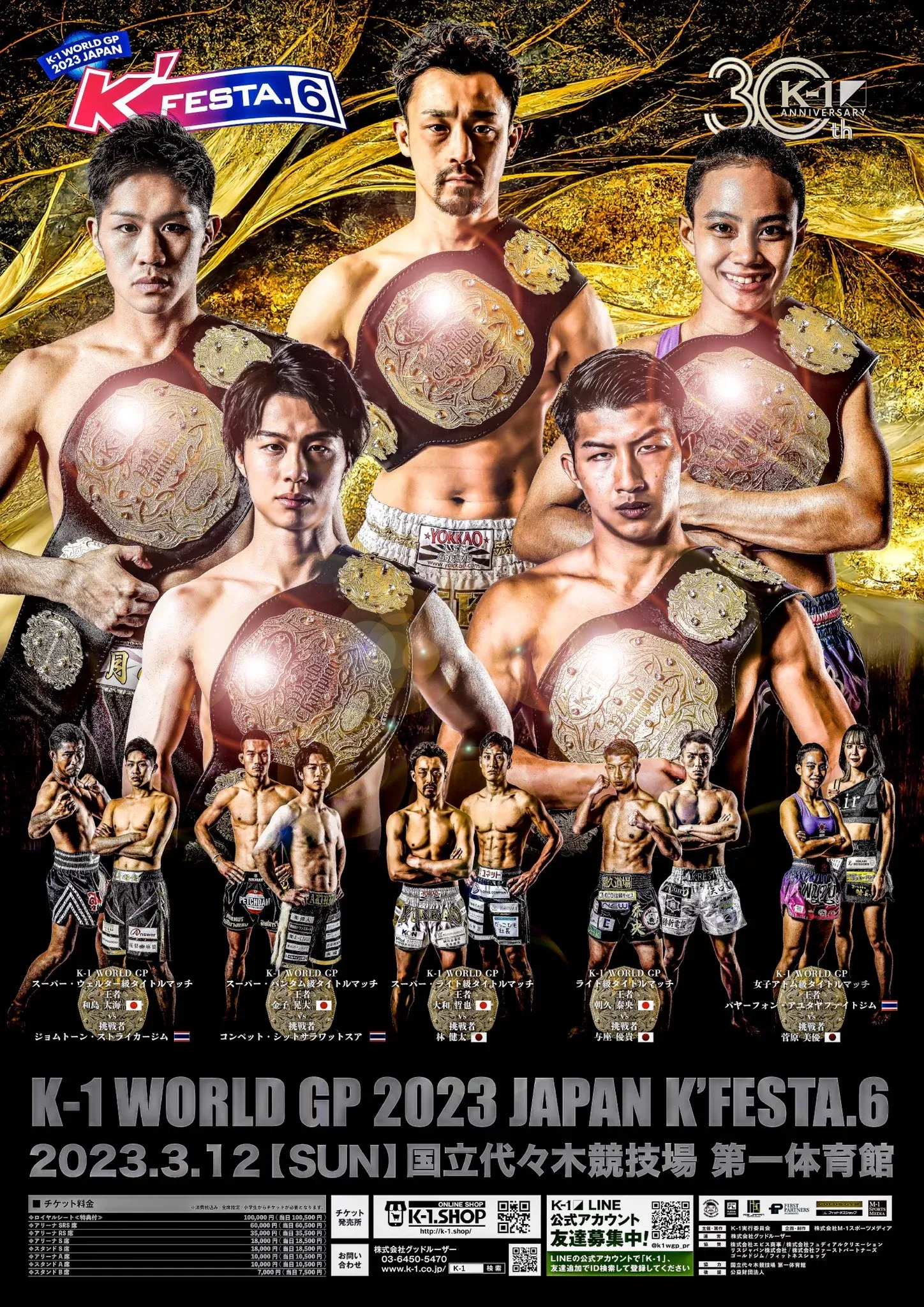 Yamato, 35, appeared to be on the tail end of his 17-year-long career when he was given a chance to challenge Hideaki Yamazaki for the Super Lightweight championship in April. Despite coming in as a sizable underdog, Yamato was able to not only capture the belt with a 50-second knockout of Yamazaki, but defend it against the Krush Super Lightweight champion Daizo Sasaki in September.
Hayashi moved up to -65 kg after losing his K-1 lightweight strap and has amassed a 4-2 record at the weight, although he's shown some fragility during that run, having been knocked down in three of those six fights. Hayashi is nonetheless one of the hardest punchers in the sport and his power should prove to be the great equalizer.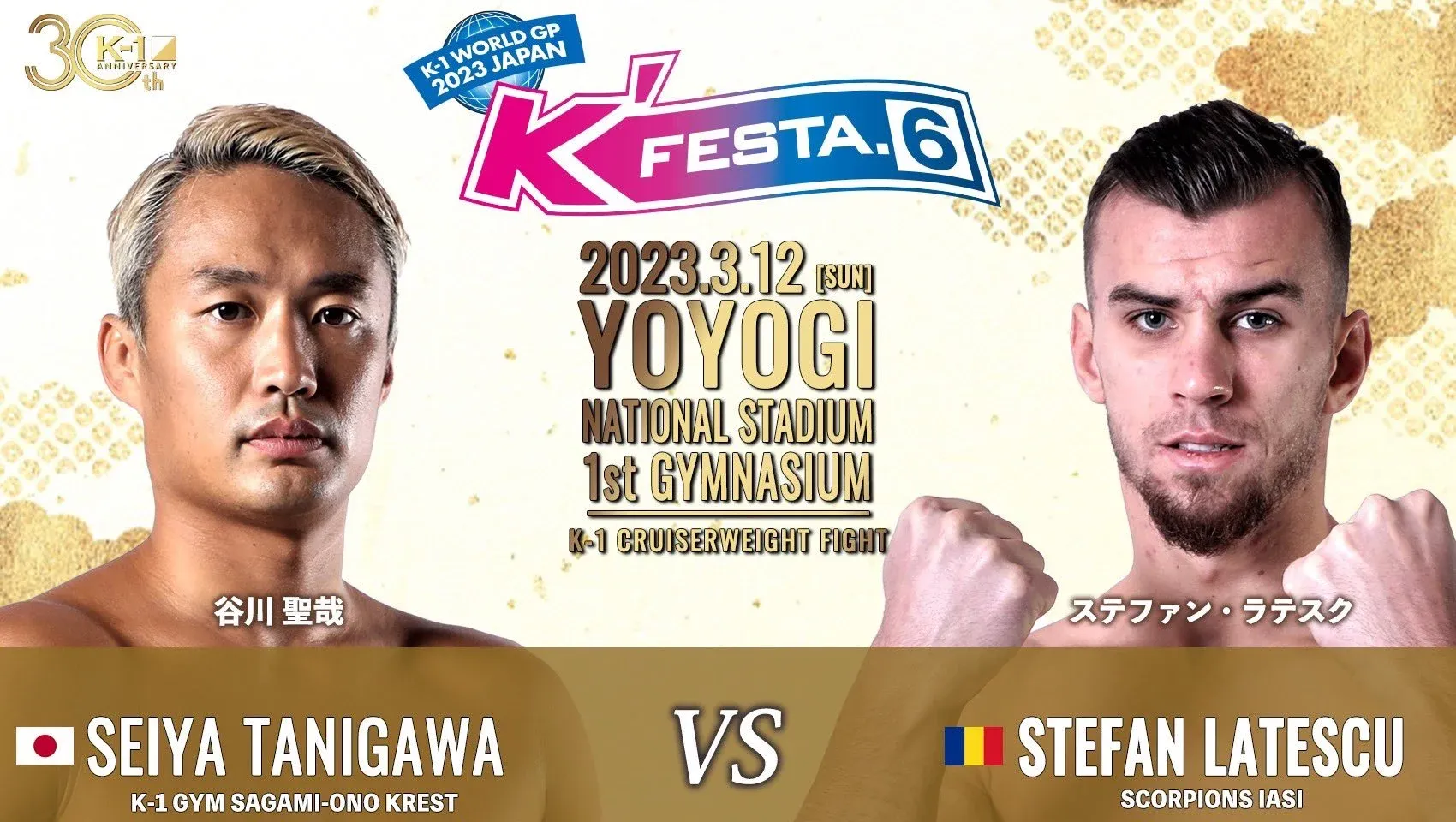 Two cruiserweight bouts were also added to the card. Ștefan Lătescu returns following his successful debut against Mahmoud Sattari to face last year's K-1 Openweight Grand Prix finalist Seiya Tanigawa. While Tanigawa is a skilled operator, his chin has failed him in 3 of his 5 losses and he'll need all his craft to overcome the Romanian power puncher, who'll rightly be seen as the favorite. In the second Cruiserweight bout, undefeated prospect Ryunosuke Hoshi will continue his developmental path toward the elite as he takes on Akira Junior. Akira has stopped both opponents he faced under the K-1 banner and should prove to be a stiff challenge for the 25-year-old Hoshi.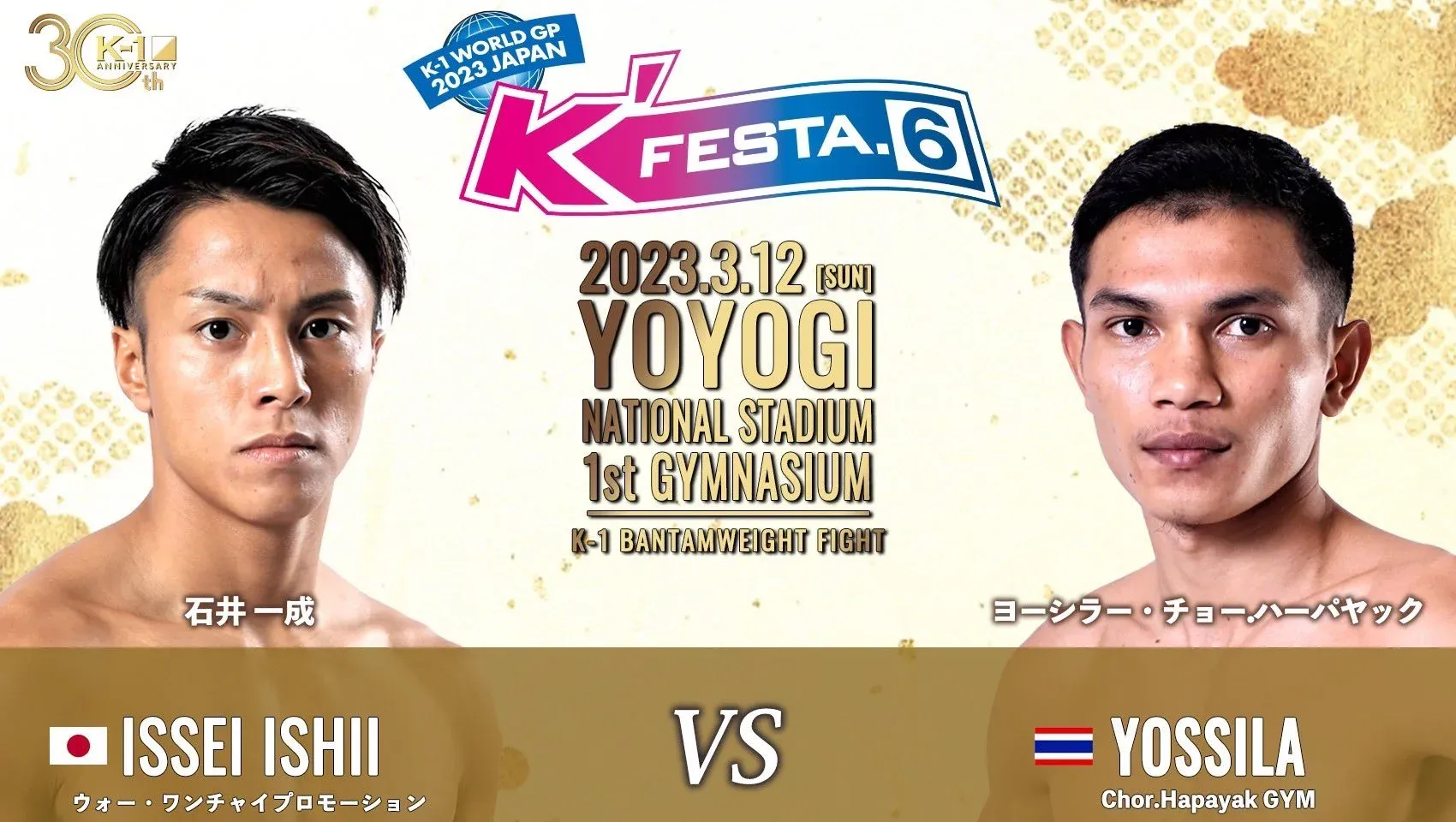 Two participants of the '22 K-1 Bantamweight Grand Prix will face each other, as Issei Ishii takes on Yodsila Chor.Hapayak. Ishii has established himself as one of the best fighters at -53 kg, while Yodsila will enter the fight on a career-high win over the one-time Rajadamnern Stadium champion Phetsommai Sor.Sommai. The winner of the fight could go on to challenge the K-1 Bantamweight kingpin Toma Kuroda later in the year.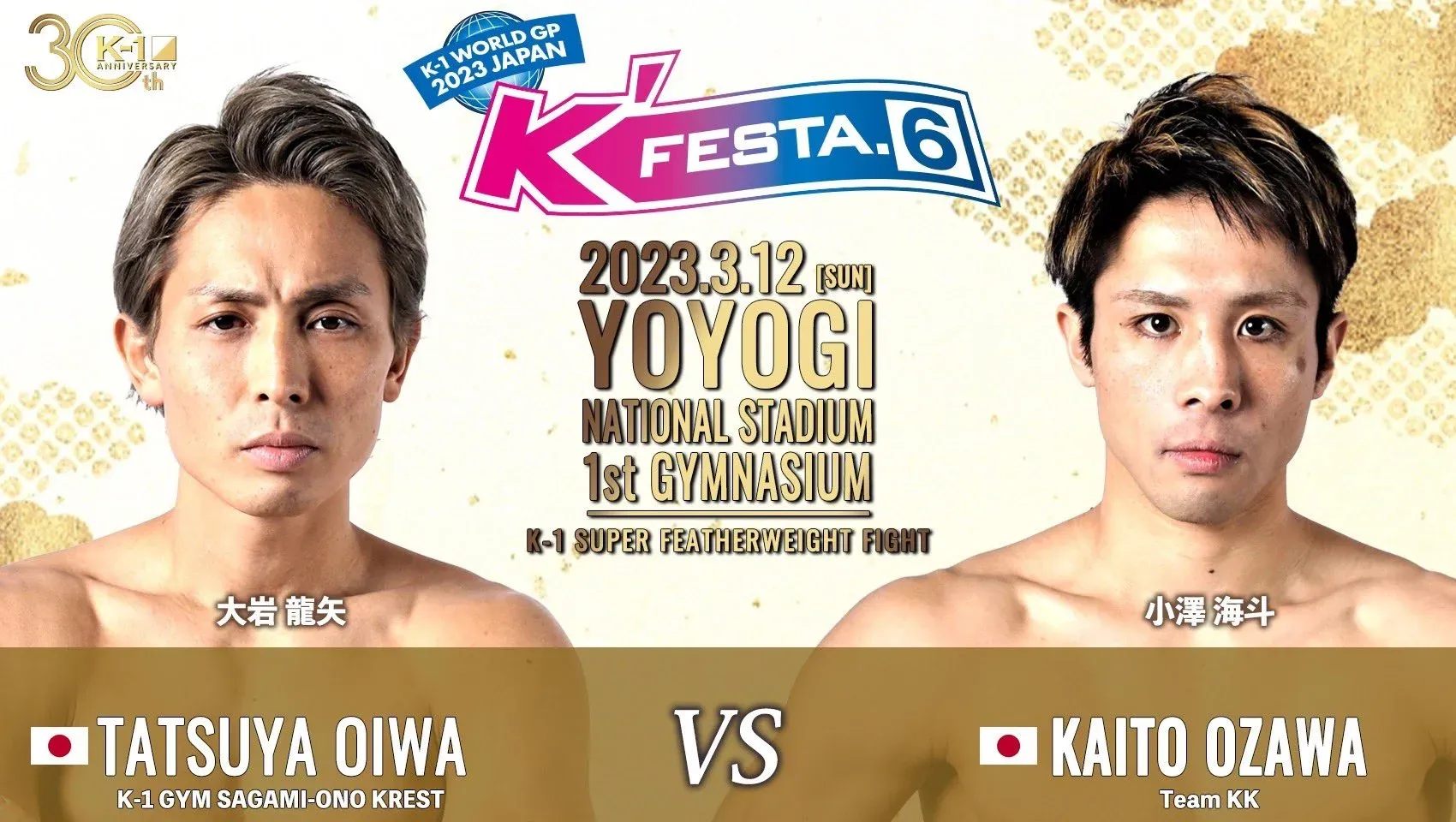 Tatsuya Oiwa will face Kaito Ozawa in a Super Featherweight bout. Oiwa is enjoying career-best form at the moment, having won four of his last five, including a victory over former K-1 titlist Yuki Egawa. Ozawa, on the other hand, has only seen his hand raised on one occasion in the past three years. The bout will be a rematch of their 2016 meeting, which Ozawa won by decision.