Antonio Plazibat up for interim title, GLORY's spring schedule and the annual Grand Prix Heavyweight tournament announced.
On June 17, Antonio Plazibat is going to fight for the interim Heavyweight title at GLORY: COLLISION 5.
Originally set for March this year, Plazibat was going to face Rico Verhoeven for the undisputed Heavyweight title. However, the reigning champion suffered a knee injury and therefore the bout was postponed until Verhoeven's recovery. Verhoeven predicted to return in full force around summer, but it looks like that was too optimistic of a guess. For that reason, Plazibat will fight for the interim title in the meantime.
Plazibat's opponent will be determined in a 4-man tournament taking place April 29 at GLORY 85.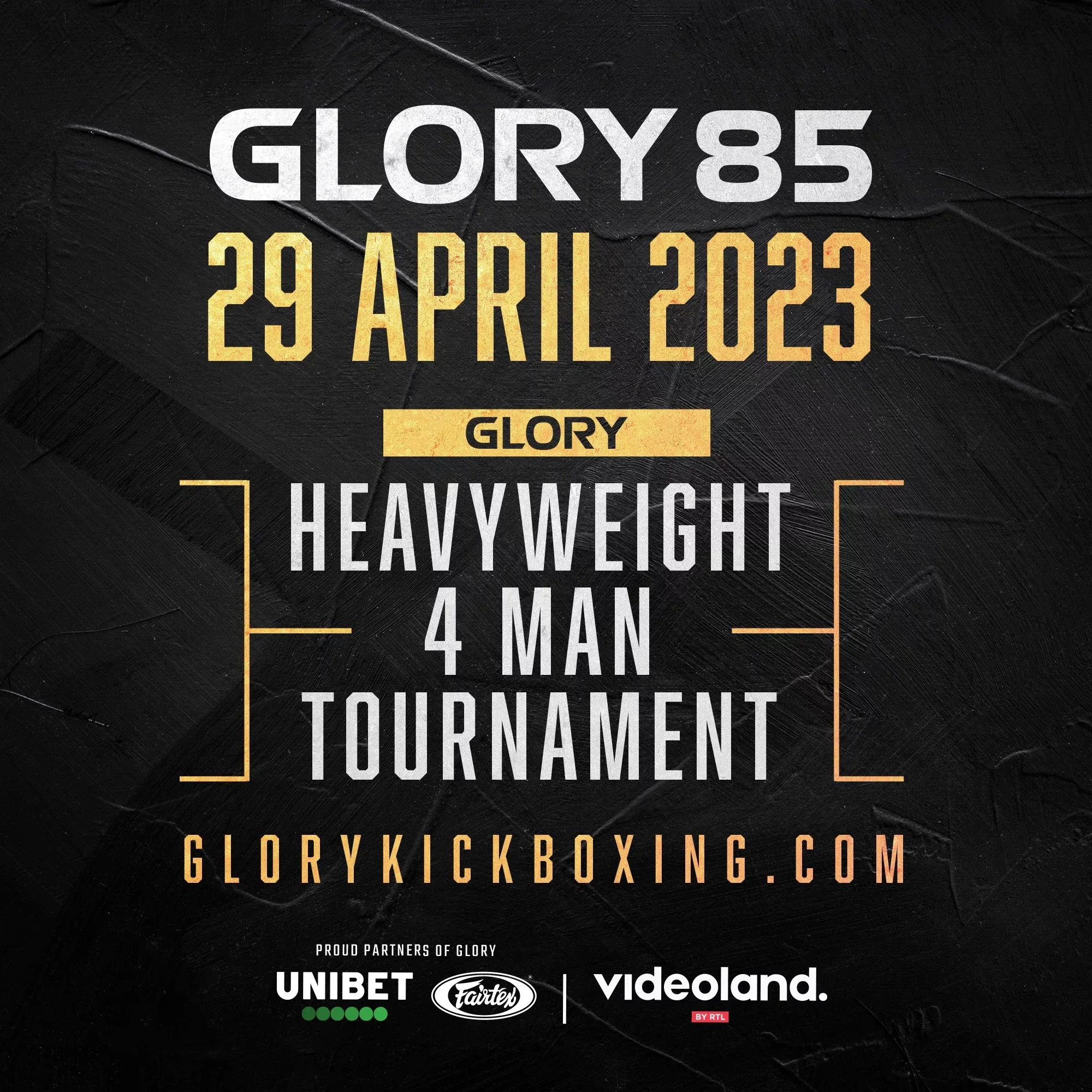 This tournament will also figure as the first qualifier for the first edition of the annual "GLORY Grand Prix" that was announced last night. The eight-man, one-night, Heavyweight tournament is scheduled for December and its participants will be determined through a series of qualifying matches and wildcard entries throughout the year. For the winner of the tournament, a $500,000 cash prize will be waiting.
With several of the top heavyweights in the division out due to suspension or injury, it seemed like there wasn't too much to be excited about for fans of the heaviest weight class. By adding the Grand Prix and the interim title fight there is plenty of things to look forward to over the course of 2023 in the division. GLORY also announced GLORY 86 will take place on May 27. As of yet, GLORY hasn't revealed any venues for any of the announced events.
More information to follow in the coming weeks.