The championship bout will be a rematch almost a year in making.
Sarah Moussadak has been given a second chance to do what only two women have been able to achieve in the past nine years – beat Tiffany Van Soest and wrest the belt she currently holds from her. As only Denise Kielholtz and Anissa Meksen have been able to do so, Moussadak would join a truly storied pair of fighters if she succeeded.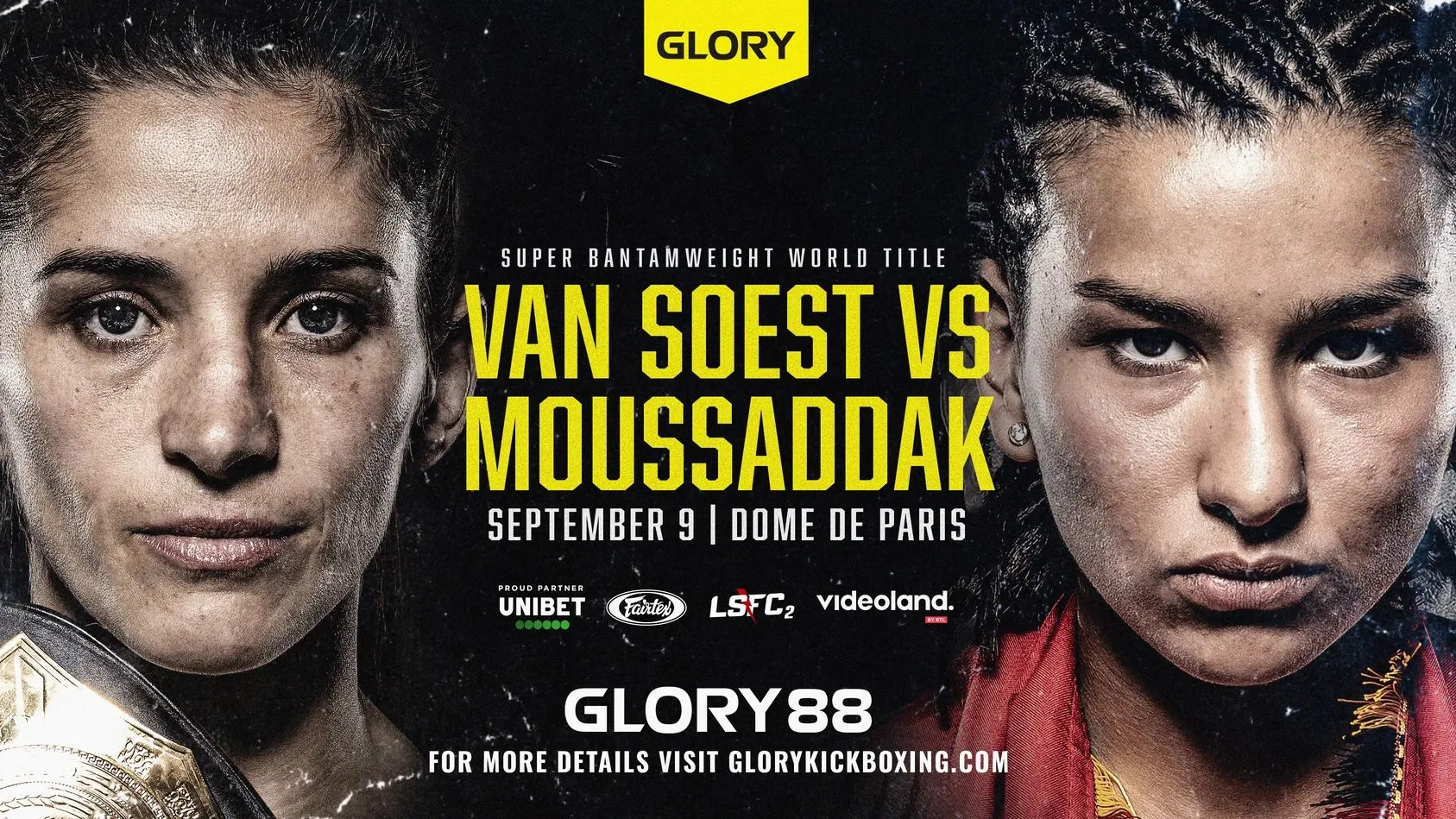 The championship bout, which will take place at GLORY 88 on September 9 in Paris, France will be a rematch eleven months in the making. Van Soest was able to beat the Moroccan fighter by unanimous decision in the co-main event of COLLISION 4. The result was seen as controversial by a number of fans. Some argued Moussadak was active enough and had landed enough strikes, to walk out of the ring as the new champion. Others argued Van Soest was able to score highly on a number of different GLORY criteria, including both damage and the less clear "spectacular technique".
Although the champion has been inactive since retaining her title for a record-setting third time, Moussadak earned her second crack at the title after by stopping the forward momentum of Giuliana Cosnard three months ago.
The event will be headlined by the Heavyweight clash between Badr Hari and James McSweeney. Both will fight for a spot in December's $500,000 GLORY Heavyweight Grand Prix.