A number of stellar title fights will take place across the next three numbered RISE events.
Reigning RISE Featherweight (-58 KG) champion Keisuke Monguchi will make his maiden title defense against top-ranked RISE contender Kaito Sakaguchi in the main event of RISE 172 on October 29, 2023.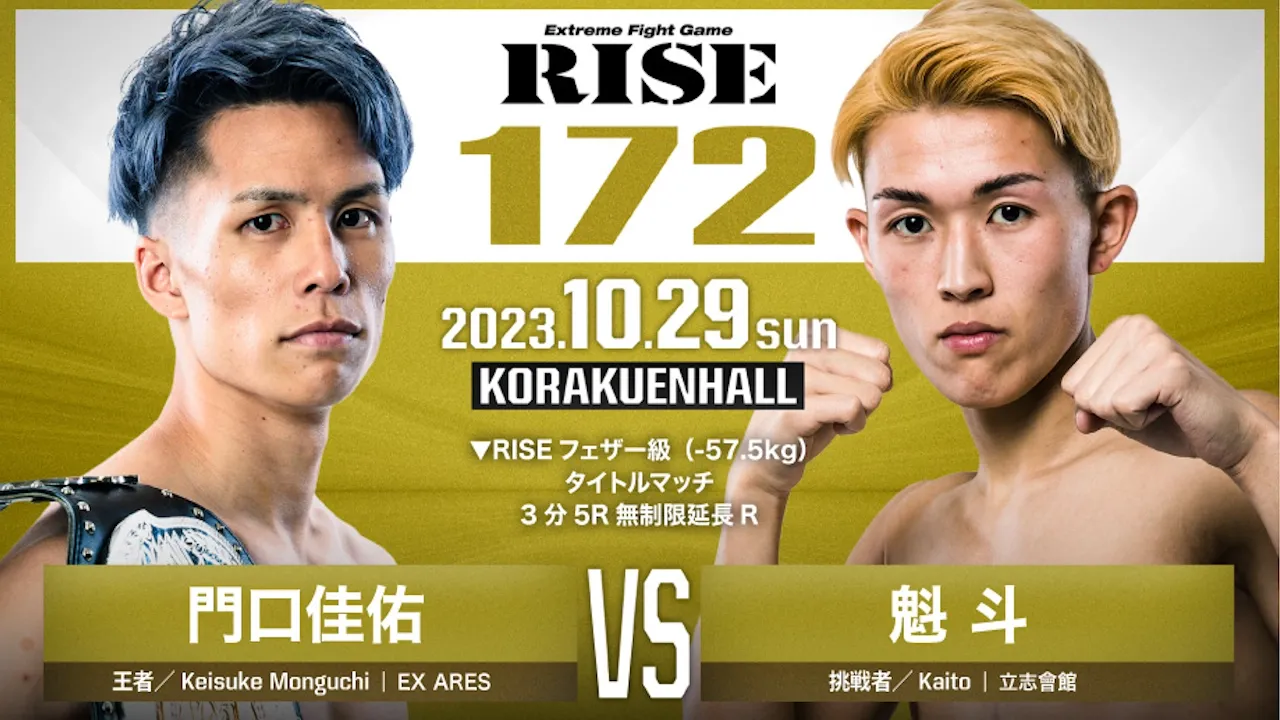 Monguchi is on a career-best streak of victories, with wins over four current or former champions from both three domestic top promotions. A professional and amateur standout, Sakaguchi will likewise come in top form, having beaten Haruto Yasumoto this past month.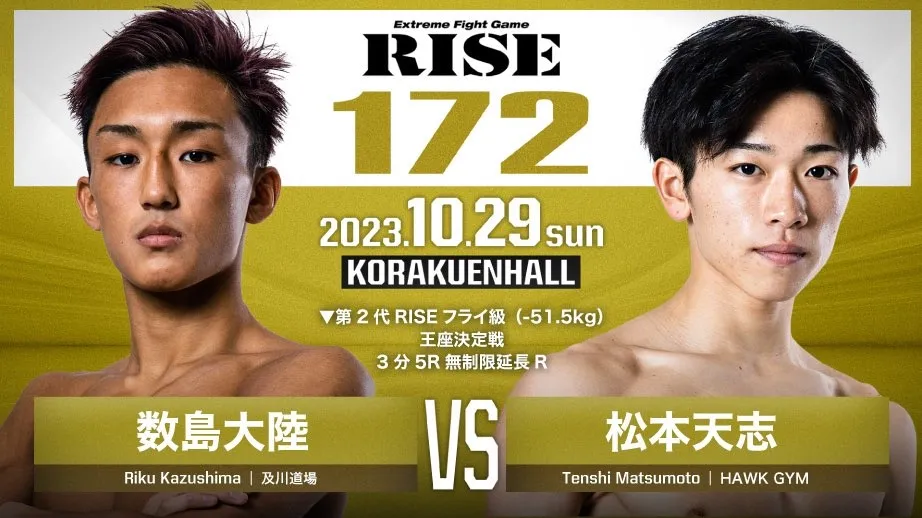 Toki Tamaru has officially vacated the RISE Flyweight (51.5 KG) championship, in order to focus on competing at higher weights. One-time flyweight title challenger Riku Kazushima will face the February RISE New Warriors tournament winner Tenshi Matsumoto for the vacant title at RISE 172, in a meeting of two good young prospects who'll likely follow in Tamaru's footsteps in the future.
On the topic of RISE New Warriors, the second edition of the tournament will be held at RISE 173 on November 18, 2023. The winner will earn a ¥1,000,000 prize, as well as the right to challenge the RISE Super Flyweight (53 KG) champion Kazuki Osaki. The first bracket will see two Beyond Kick ranked fighters, Jin Mandokoro and Ryu Hanaoka face each other, while the second bracket will pit prospects HIROYUKI and Kaito Hasegawa.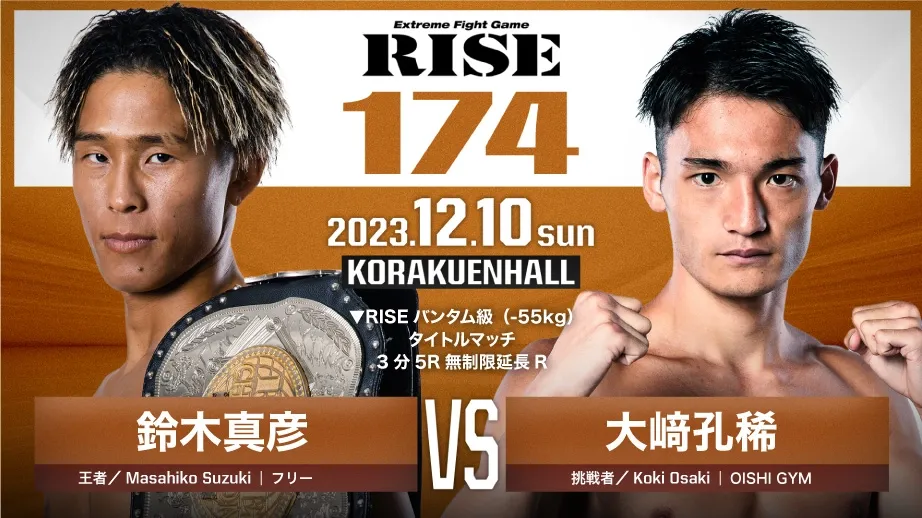 RISE Bantamweight (55 kg) champion Masahiko Suzuki will make his third championship defense against mandatory challenger Koki Osaki in the main event of RISE 174. Both fighters have long maintained their positions as the best in their weight, having only suffered losses to fellow elites, while overcoming all other up-and-comers. The scheduled five-round contest promises to be must-see television and a potential 'Fight of the Year' contender.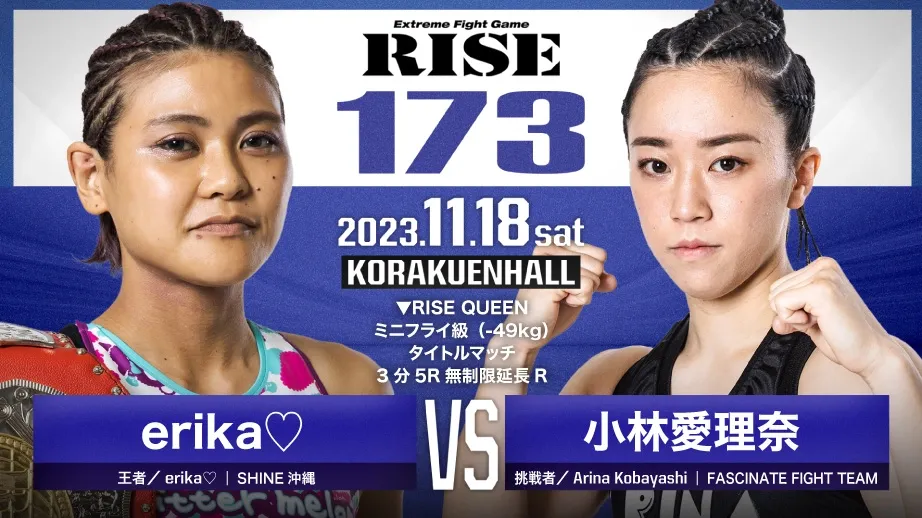 Last, but not least, a RISE Mini Flyweight (49 KG) title bout between champion Erika and challenger Arina Kobayashi will likewise take place at RISE 173. Erika, who captured the vacant belt in June of last year, has the time since then recovering from shoulder surgery. A tough fight awaits her in her first defense however, as Kobayashi has only lost to pound-for-pound ranked Koyuki Miyazaki in her professional career. All the same, Erika will be the naturally bigger fighter and it'll be interesting to see whether Kobayashi's power will translate up a weight class.