RISE 163, the last numbered card of the year for the promotion, will take place on December 10 at the Korakuen Hall in Tokyo, Japan. The entire card will be streamed for free worldwide on AbemaTV.
The event will be headlined by the 84-fight veteran Tsukuru Midorikawa and the up-and-coming lightweight Ricardo Bravo. The 22-year-old Bravo, will enter the fight on a 10-fight winning streak, the last eight of which he has won by stoppage. Midorikawa is by far the highest-profile opponent he has faced up to this point and a victory here would be a major feather in his cap, especially should he once again win by knockout, as his opponent has only been stopped four times in his 17 total losses.
Midorikawa has been competing professionally for the past 17 years, averaging five fights a year, and has recently announced he would retire in April of next year. He has acquired quite a few notable scalps at the weight, despite never being part of the elite at -70 kg, including victories over Andy Souwer and Pongsiri P.K.Saenchaimuaythaigym. Most recently, he fought to a draw with the reigning -70 kg RISE Champion Lee Sung-hyun. Midorikawa remains a stiff test for any fighter at the weight.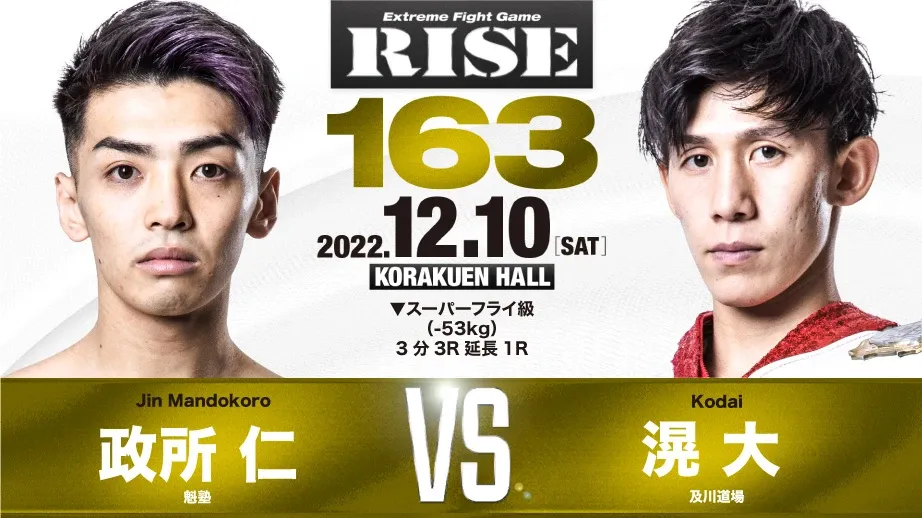 Two fighters ranked in our Beyond Kickboxing Rankings, Jin Mandokoro and Koudai Hirayama, will meet in the co-main event. Both fighters have had rough going in their last few fights. Mandokoro has won only once in his last four fights, while suffering losses to Ryu Hanaoka and Kazane Nagai, fellow members of the divisional top ten. Hirayama has lost four of his last five fights. While losses to Shiro and Ryu Hanaoka are understandable, his most recent loss at the hands of Autor Muangphapoon was a black mark on his career, although it took place in muay thai rules. A win for either would keep them in line for a potential shot at the RISE Super Flyweight Champion Kazuki Osaki at some point down the line, while a loss would be a major setback, more so for Koudai.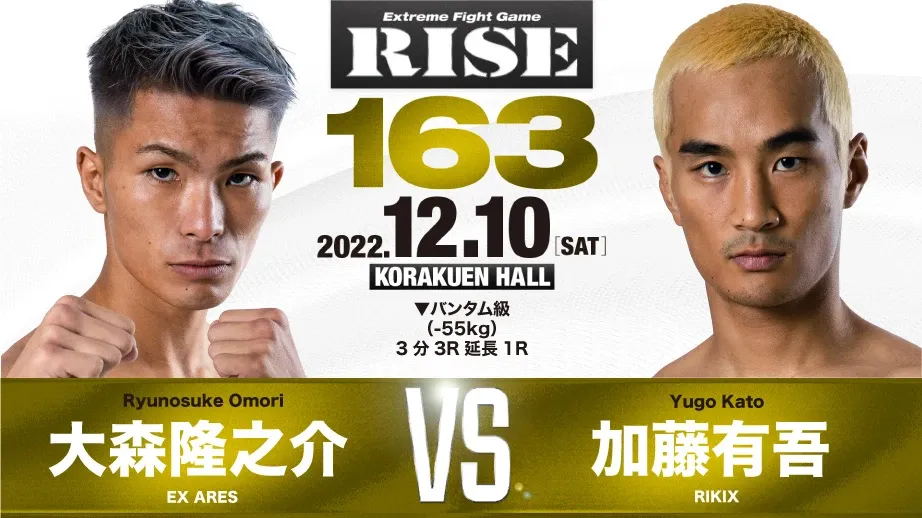 Ryunosuke Omori has been booked to face Yugo Kato in a Bantamweight bout. Omori suffered his first loss in his fifth fight last year. Since then, he has overcome solid competition in Kanta Tabuchi, Rasta Kido and Yuki Kyotani. Kato, on the other hand, has been able to beat all but three opponents in the past four years and 19 fights. This bout is a big step up for Omori and a chance to prove he belongs among the best at his weight.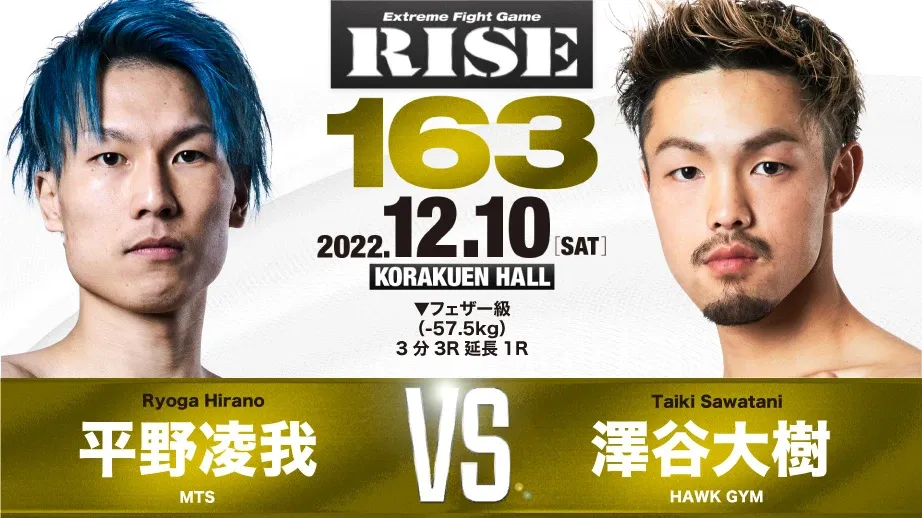 One-time RISE Featherweight title challenger Ryoga Hirano will face Taiki Sawatani in a Featherweight bout. Sawatani has won all six of his fights this year, including an eight-man tournament in July, and holds noteworthy wins over YA-MAN and Kaito Sakaguchi. Hirano has had a fairly middling career so far, aside from a notable victory over Masaaki Takeuchi in January, and will come into the fight as the underdog. Anything but a victory for Sawatani would be a surprise.
RISE 163 FIGHT CARD
---
70.0 kg: Tsukuru Midorikawa vs. Ricardo Bravo
53.0 kg: Jin Mandokoro vs. Koudai Hirayama
55.0 kg: Ryunosuke Omori vs. Yugo Kato
57.5 kg: Ryoga Hirano vs. Taiki Sawatani
57.5 kg: Daiki Toita vs. Kazuhiro Matsuyama
51.5 kg: Kota Arai vs. Tenshi Matsumoto