The fourth women's weight class will see light at the end of July.
The first-ever RISE Bantamweight (-55 KG) queen will be crowned on July 30 in the main event of RISE 170, as Yuka Murakami will face Seina in the finals of the four-woman tournament.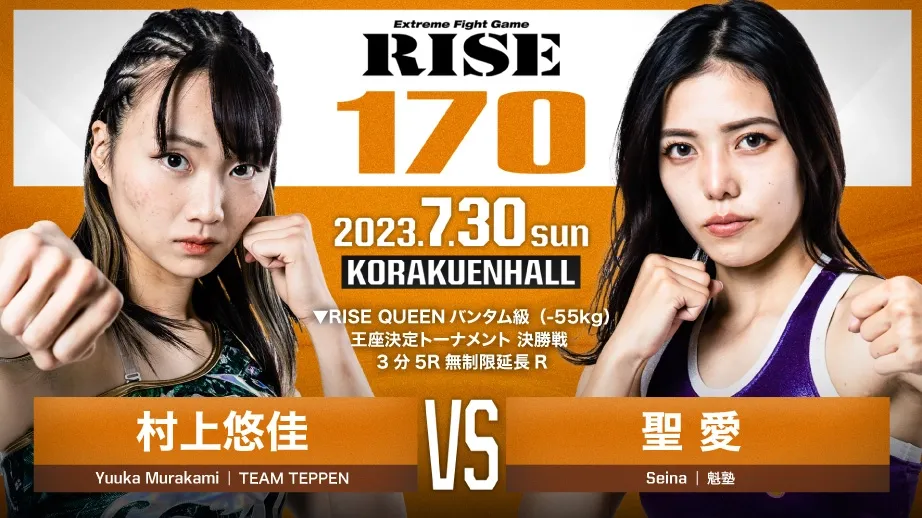 A former Kyokushin karateka, Murakami made her professional debut in 2019, following an undefeated amateur career. Two losses to Haruka Asai aside, she's looked next to faultless in her professional career so far and will be rightly seen as the favorite to capture the championship. Seina, for all her noteworthy regional success, only notched her second RISE win in six attempts in her semifinal appearance against Yura Kamiya.
Another point to consider is that Murakami already beat Seina by unanimous decision this past October, although all three judges awarded Seina one round on their scorecards. While not a massive underdog, her victory would nonetheless be considered an upset.