THE MATCH 2022 featuring Tenshin Nasukawa and Takeru Segawa was an easy pick to earn the award for Event of the Year 2022.
It is hard to understate the importance that THE MATCH 2022 represented for the sport of kickboxing. A sport that has sometimes appeared to be struggling in a dark age found a moment that looked like a remembrance of the golden age of kickboxing. A meeting between fighters, that single-handedly brought the sport back into relevance in Japan, after the collapse of K-1 back in the early 2010's.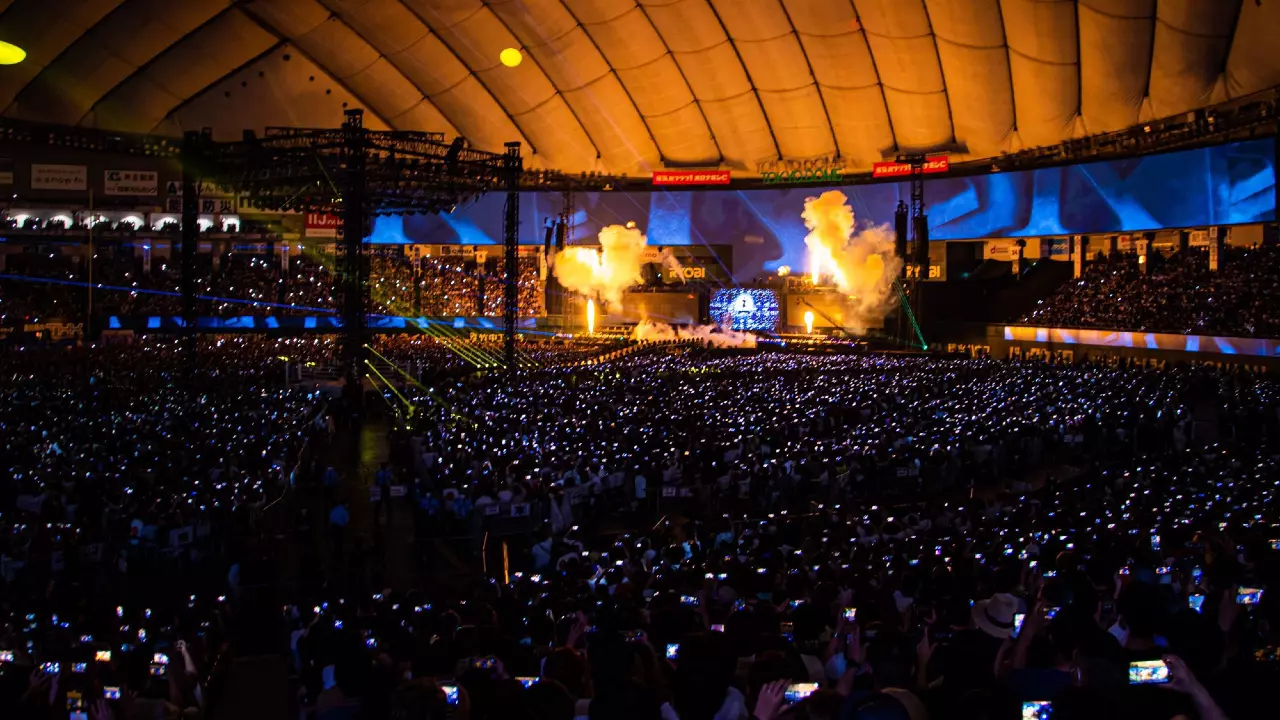 Cold war rivals Tenshin Nasukawa and Takeru Segawa finally faced off against one another in the biggest showdown kickboxing has seen in the past decade. Tenshin and Takeru were competing champions in different organizations. Organizations so set in their ways, that a meeting between the two seemed impossible.
Fans had been clamoring for this match for years. Takeru was on a 34-fight win streak and had picked up multiple K-1 divisional and Grand Prix titles. The phenom, Tenshin Nasukawa was undefeated in his professional career with 44 bouts plus he earned multiple tournament and division titles in RISE.
THE MATCH 2022 became a watershed moment in the history of kickboxing. Takeru had always wanted to fight in the Tokyo Dome on mainstream TV, just like he was inspired by his hero Andy Hug as a young child. For the first time in decades, the sport not only returned but sold out the prestigious Tokyo Dome. The reported payout for Tenshin and Takeru was the largest in kickboxing's history.
The sold-out Tokyo Dome brought in a live gate total of 25 million dollars. "For comparison, the biggest gate in UFC history was Conor McGregor's fight with Eddie Alvarez at UFC 205, which brought in $17,7M in ticket sales."
On pay-per-view, it was a massive success. K-1 founder Kazuyoshi Ishii reported, "THE MATCH 2022 did sell about 500k buys, breaking all previous PPV records. 59k people in the Tokyo Dome, with 56399 tickets sold. A historical event for the Kickboxing world, both in scale and importance."
The main event filled the building and the fighters delivered as they were well aware of the gravity of the situation. RISE standout YA-MAN earned a round 1 knockout against Ryusei Ashizawa. K-1 Champion Kongnapa Weerasakreck defeated former RISE Lightweight champion Taiju Shiratori via knockout. RISE Champion Kento Haraguchi earned a TKO stoppage against former K-1 and KRUSH champion Hideaki Yamazaki. SHOOT BOXING champion Kaito Ono defeated K-1 Welterweight king Masaaki Noiri. RISE Bantamweight champion Masahiko Suzuki had an unforgettable war against K-1 champion Akihiro Kaneko. K-1 Grand Prix champion Mahmoud Sattari earned a first-round knockout over Yuta Uchida.
Plus many more bouts.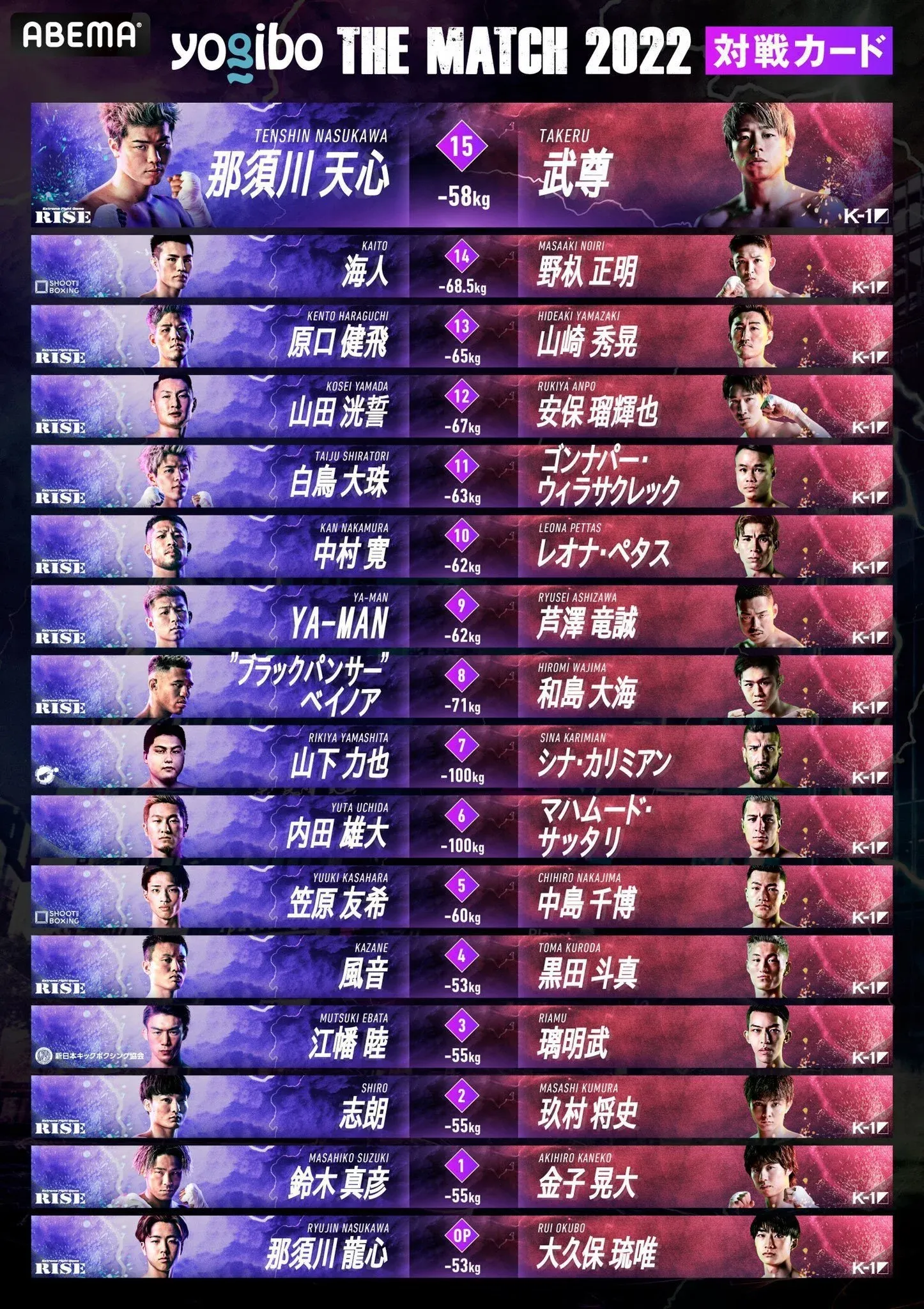 The main event was an electric three-round affair between the two top-ranked pound-for-pound kings. The lightning-quick jab from the southpaw Tenshin proved all the difference. An elated Tenshin got his hand raised as a teary-eyed Takeru walked out of the ring.
While it was a high point for kickboxing, oddly, both fighters walked away from the sport once the fight was complete. Tenshin is currently preparing for his professional boxing debut slated for this year. Meanwhile, Takeru relinquished his titles and was uncertain about what to do with his career. He battled depression and suffered from panic attacks. He will likely be returning to the sport but not in K-1 or RISE.
Undoubtedly, THE MATCH 2022 deserves this year's Event of the Year award.