Tenshin Nasukawa's grand finale at the Tokyo Dome earns him this year's Male Fighter of the Year award.
Albeit only competing twice this year, and making his retirement official halfway through the year - no fighter in the sport left quite an impact like Tenshin Nasukawa.
Tenshin started the year with a close decision win over perennial contender and fellow TEPPEN Gym alumn Kazane on the RISE ELDORADO 2022 card. Kazane was coming off of a huge 53 kg tournament win on the RISE World Series 2021 card, beating Jin Mandokoro and Shiro Matsumoto. Tenshin was able to outpoint Kazane in the first round by countering accurately. The southpaw prodigy was able to win a close majority decision victory over Kazane, only winning one round on two judges' scorecards to secure the victory.
However, the most important event for Tenshin this year was THE MATCH 2022. An event that some say is the biggest kickboxing event since 2000. Tenshin headlined the historical crossover event and won a wide decision over former K-1 king and rival Takeru Segawa. The southpaw prodigy showcased efficient footwork, an excellent southpaw jab, and accurate timing of left kicks and knees that prevented Takeru from being able to close the distance or establish his rhythm. Tenshin also showcased a sneaky left hook to the body that he would setup off of a jab feint. Tenshin was able to score a knockdown with a left overhand against the power puncher Takeru in the first round. Tenshin would maintain momentum for the rest of the fight, winning almost every exchange. Tenshin would coast in the third and final round by clinching and moving to avoid exchanging with Takeru. A win that also solidified him as the #1 pound-for-pound fighter before announcing his retirement in order to transition to boxing.
A fitting end to the career of the undefeated 44-0 phenom.
HONORABLE MENTIONS
---
TAITO GUNJI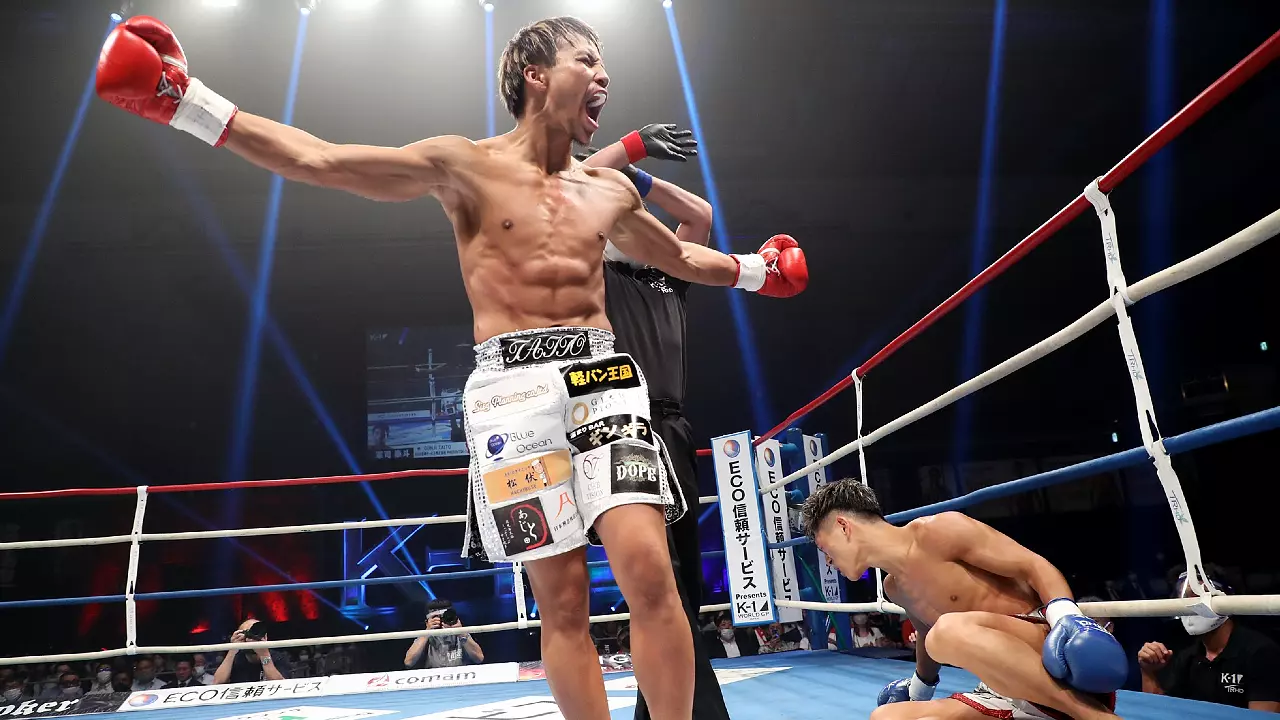 The first runner-up is Taito Gunji. Gunji had a phenomenal year, going undefeated in five fights and having some of his best performances to date. Gunji would open the year with a unanimous decision win over talented bantamweight up-and-comer Toma Tanabe at K'FESTA 5.
The most important win for Gunji would come in the 57 kg Grand Prix, wherein Gunji would steamroll through the competition with a wide decision over foreign challenger Facundo Suarez and back to back first round finishes in the semi-finals against Shuhei Kumura (#6 at 57 kg and Krush champion) and finals of the tournament in a rematch against Toma Tanabe (#2 at 57 kg).
Gunji would close off the year by clearing out the 57 kg division with a fight of the year contender against Wang Junguang. Gunji had trouble with Wang's durability, being unable to put away the Chinese fighter despite throwing a litany of heavy hooks to the body and head of Wang. However, Gunji showed grit by keeping a high pace across three rounds against the durable Chinese fighter, which allowed Gunji to secure a majority decision victory.
KAITO ONO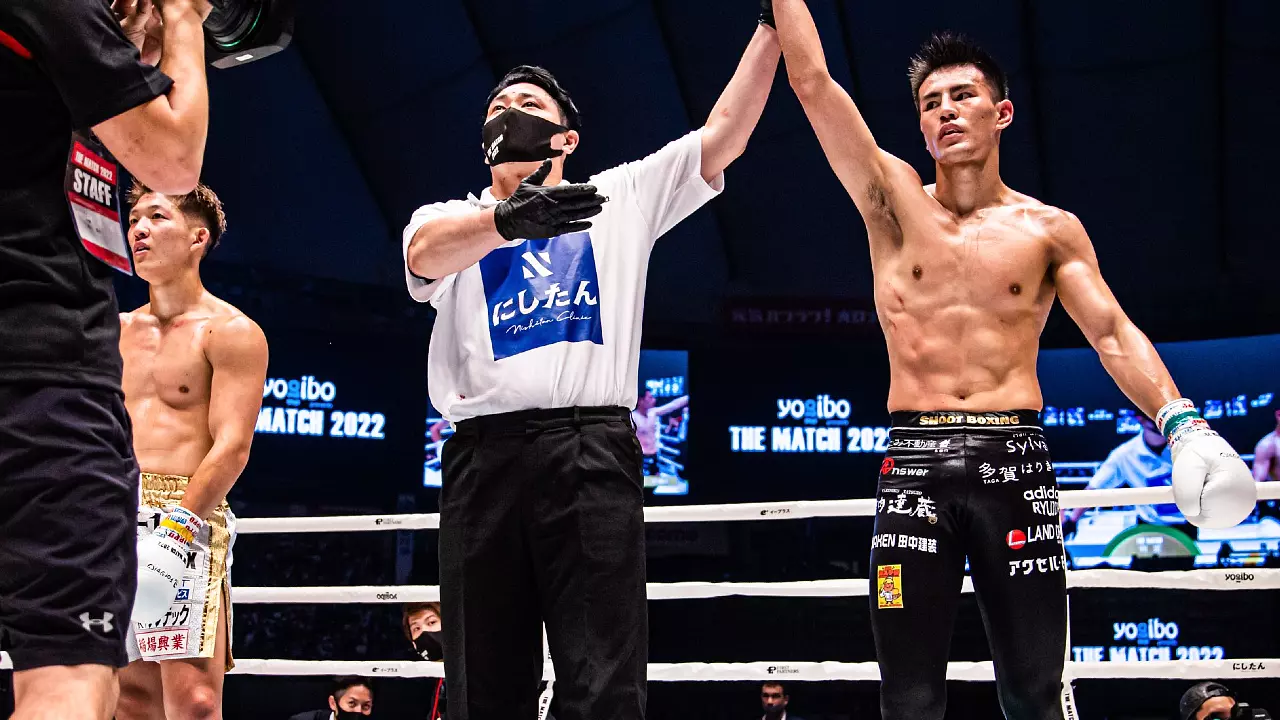 The Shootboxing ace's year was defined by his ability to overcome odds that were stacked against him when facing stiff competition that he was expected to lose again.
Kaito fought 6 times this year, with his two most important wins being Masaaki Noiri and Stoyan Koprivlenski.
Kaito's win over Masaaki Noiri at 69 kg on THE MATCH card. Masaaki Noiri looked unbeatable after winning K-1's 67.5 kg Grand Prix the year prior. Kaito would showcase his durability and counterstriking in the fight, finding success by countering Noiri during his combinations to interrupt his rhythm. The round was decided by a final extension round, wherein Kaito would ultimately win the fight on all five judges' scorecards.
Kaito's fight against Stoyan Koprivlenski was much of the same. A very close fight, in which Stoyan was throwing higher volume and Kaito would showcase durability and sound defence against the heavy shots of the Bulgarian. Meanwhile Kaito was able to throw the cleaner counter shots during Koprivlenski's flurries. Kaito would go on to win the fight by a controversial split decision. However, Kaito remained undefeated in six fights this year.