This surprisingly dominant victory earned Petchtanong the Upset of the Year award.
ONE 163 was headlined by the Bantamweight kickboxing world championship fight between the reigning Japanese champion, Hiroki Akimoto, and his experienced Thai opponent in Petchtanong.
The fight was anticipated to be a fairly straightforward victory for the Japanese champion, as the 37-year-old Petchtanong only had one previous win in ONE Championship, and his fight before that being a KO loss to Capitan Petchyindee in his ONE debut. Those who knew Petchtanong from before his signing to ONE Championship, however, are aware that he is a very tricky southpaw fighter who is very proficient in open-side attacks. Open-side attacks are techniques that land on the open side of an opponent's body. For example, an orthodox fighter will be susceptible to the left kick, and a southpaw fighter will be susceptible to the right kick. This very simple principle would prove to be Petchtanong's primary gameplan against Hiroki Akimoto.
The first round of the fight was close with both fighters testing each other with repetitive combos, for Akimoto it was his lead hook rear low kick, and for Petchtanong it was his left kick and left knee. In the second round and onwards, Petchtanong picks up the pace with his two simple weapons of his left body kick, and his left knee to the body and head of Akimoto. Over time, visible damage begins to accumulate on the right side of Akimoto's body about halfway through the second round, and the damage continued to accumulate over the rest of the fight. Throughout the fight, Akimoto struggled to get his punch and kick combos going because every left kick and left knee Petchtanong would throw would off-balance Akimoto or interrupt his combination, preventing him from gaining any momentum. This would end up being the story of the fight as Petchtanong heavily out-scored and out-damaged Akimoto over their five-round contest.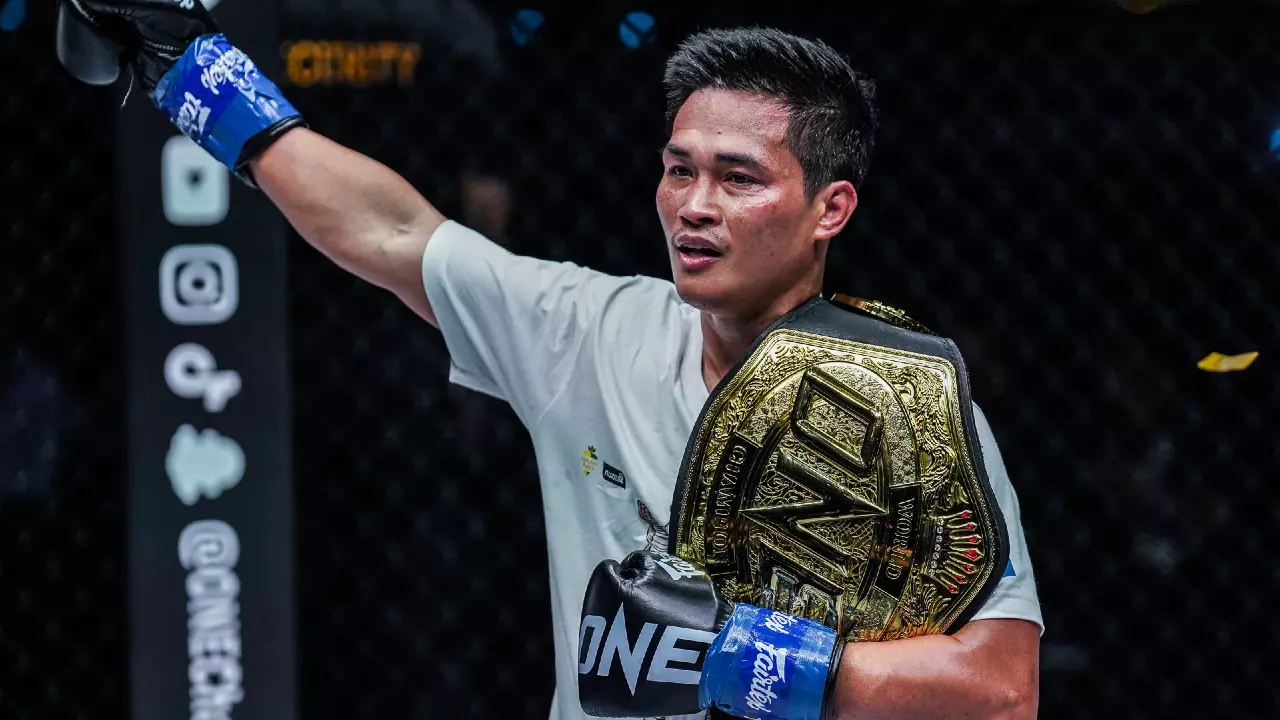 Petchtanong would win the fight by split decision as one judge gave the fight to Akimoto, which is peculiar considering how dominant Petchtanong was and how much damage he did. Akimoto was initially favored before the fight, but Petchtanong came in with an extremely effective game plan against an orthodox opponent, and Akimoto was simply not able to adjust over the course of the fight. After winning the fight, Petchtanong was crowned as the ONE Bantamweight kickboxing world champion and joined his training partner Superbon as the second current Thai ONE kickboxing champion. This surprisingly dominant victory earned Petchtanong the Beyond Kickboxing 2022 Upset of the Year.
HONOURABLE MENTIONS
---
YUKI YOZA VS TAIO ASAHISA
Taio Asahisa had a perfect 2020, working his way up the ranks with highlight-reel stoppages and a fan-friendly style, culminating in him capturing the K-1 Lightweight title in a fight of the year contender against crafty Thai champion Kongnapa Weerasakreck. As so often with K-1, Asahisa was scheduled to fight in an "easier" non-title fight against fellow Karateka Yuki Yoza. Yoza had a decent career all over Japan, and just recently made his promotional debut under the KRUSH banner, scoring a stunning knockout finish to earn his shot at Asahisa. The challenger came out firing, with no respect for anything Asahisa threw his way. A back-and-forth Kyokushin fight with boxing gloves, which saw Yoza as the winner after a tough extra round.
LEONA PETTAS VS KAN NAKAMURA
Leona Pettas had a fantastic 2022, winning a tough K-1 World GP and establishing himself as the top Super Bantamweight in the world. In his first fight of the year however, nothing seemed to go quite his way. Even while moving up in weight, he was one of the safest picks on the massive 16-fight THE MATCH 2022 card, taking on Kan Nakamura. Nakamura has proven himself to be a solid fighter, with good athleticism and power but has struggled against upper tier competition all his career. Looking to prove his doubters wrong, he put on a great performance, moving well, scoring at will against a bewildered looking Leona Pettas who never got out of first gear.