The rising star challenges Chan-Hyung Lee for the RISE Super Featherweight title this Saturday.
Fukuokas Hyuma Hitachi, No. 3 Super Bantamweight in our rankings, got an early start to his martial arts career. As a kindergartner, he would end up hesitantly joining his siblings at a local taekwondo gym, although he really just wanted to play football with his friends. Despite it not being his favorite thing to do, he'd train twice a week until middle school where he quit taekwondo to focus solely on football. You wouldn't imagine that a boy who would rather play football with his friends, would end up fighting for a world title in kickboxing many years later.
Three years later, with the rise of kickboxing in Japan, the motivation for martial arts came back. Although he now wanted to do martial arts, he kept playing football as that's what his parents wanted him to do. Convincing his parents he would commit fully to becoming a professional kickboxer. Despite a rigorous training schedule as a third-year high school student, it didn't go as he planned and he ended up giving up on his dream of becoming a world champion.
The following year as a student at Tokai University, he joined their kickboxing club, with no real intention of continuing his dream. This is where he met his senior, fan-favorite brawler Ya-Man, who was training at Target Shibuya. Joining Ya-Man at Target Shibuya, he met his coach, former RISE Bantamweight champion Daiki Miyagi.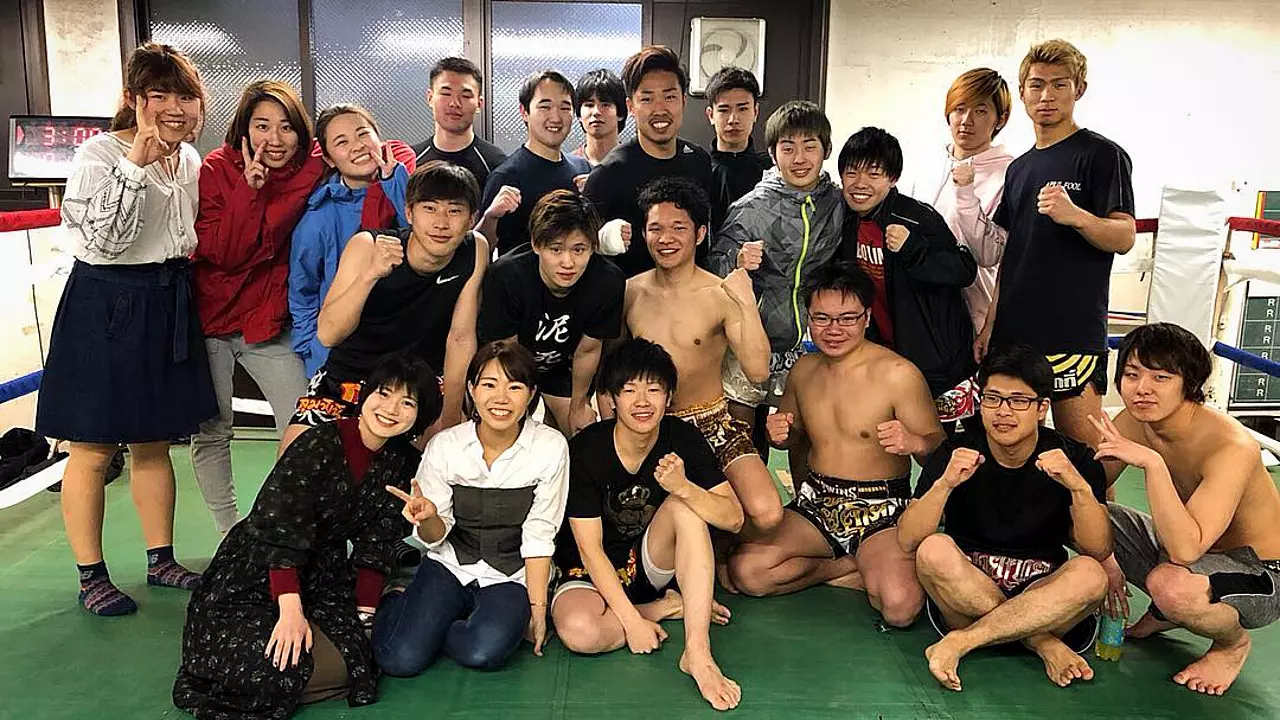 While working hard in college and rediscovering his passion for the sport, he wanted to try his hand at competing yet again, this time at the All Japan University Kickboxing Federation. Winning the Featherweight championship, and the newcomer of the year award, he was once again set on the path of becoming a world champion. The following year he would repeat his success winning the Featherweight championship while receiving the Best Fighter award.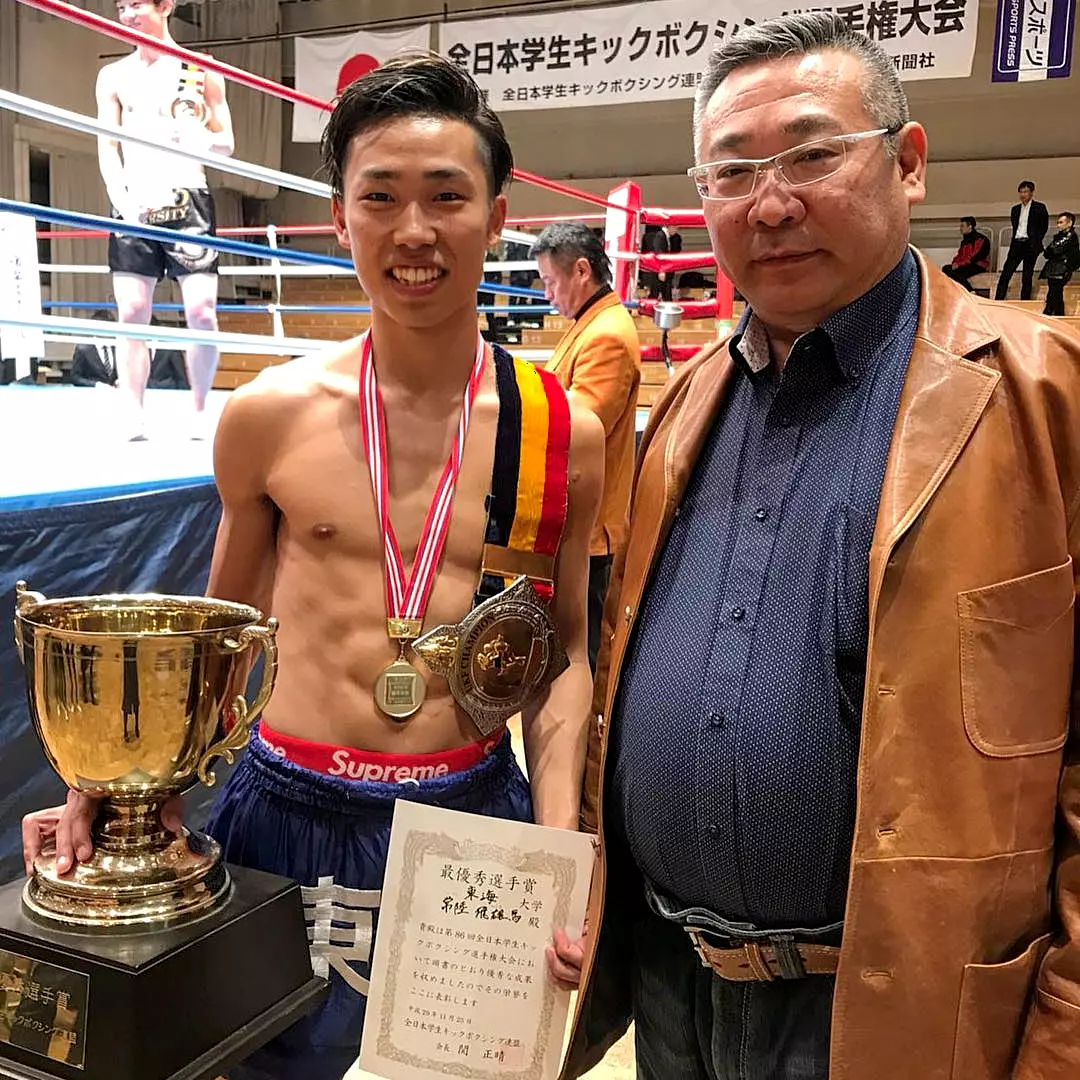 Making his pro debut in 2018 he faced Keisuke Monguchi, the current RISE Featherweight champion. Now knowing his true potential, the loss in his pro debut did not stop him. It was in 2020 when the Star of the Shibuya started hitting his stride getting his first knockout win. The 2-2-1 fighter picked up boxing at Shinji Takehara's gym in 2021. With his refined boxing skills, he would go on a 7 fight win streak, 6 of them by knockout. 2022 is the year he really established himself as a threat and contender, with a vicious knockout of Taisei Iwago, a quick finish of the durable Yusaku Ishizuki.
As a rising contender, he was invited into enemy territory in Shootboxing, where he got the chance to fight their homegrown star and champion, Yuki Kasahara. The hard-punching Hyuma met some resistance with an exciting back-and-forth opening round, but in the early minutes of the second round Hyuma landed a right straight that put the champion right to sleep.
Crediting his coaches, teammates, and family for his success, the star of The Shibuya is now finally getting his long overdue shot at the title. He is set to take on the Korean fighter Chan-Hyung Lee this Saturday, January 28, headlining the RISE 164 event at Korakuen Hall.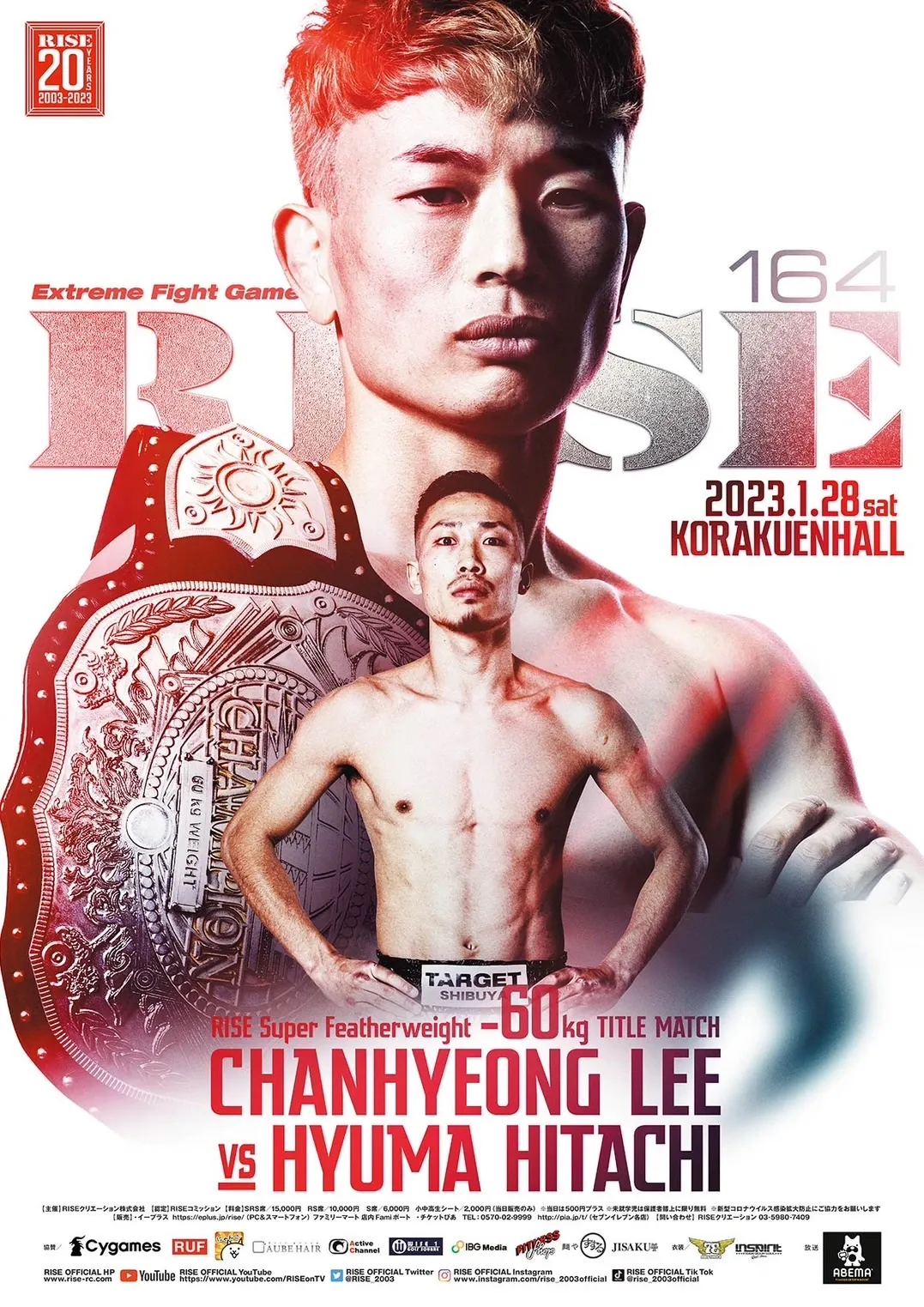 The Korean pressure fighter is coming off a win against Kan Nakamura, having fought a division up in his last bout. He is now stepping down to Super-Featherweight again to defend his belt a second time in a highly anticipated bout between the two hard hitting fighters. In this battle between an explosive power puncher, and a relentless pressure fighter you won't have time to close your eyes.
RISE 164 will stream on Abema at 5:30 PM Japan time.