"Three years ago I had nothing. Nobody knew about me, but with these gloves I changed my life in a single night. I came this far."
From the heart of Fujimi City, Saitama, Japan, an underdog and unlikely star has emerged from the world of Japanese kickboxing, capturing hearts with his resilience and determination. An underdog proving that hard work can turn dreams into reality.
Born May 31, 1995, YA-MAN's early life was not an easy one. Raised by a single mother because of his father's incarceration due to drug addiction, both he and his mother worked hard to make ends meet. His paternal grandmother, a successful business owner, provided them with 30 million yen. His mother, being young at the time, entrusted the money to her parents who disappeared with the money, leaving him and his mother with nothing.
The fan favorite, known for his grit and lack of fear in the ring, traces his fearless roots back to his early school days where the 'King of Street Fight' earned his reputation. A few weeks after entering junior high school, some older students asked YA-MAN to meet them after school, but they never got that far.
"I probably got into 20-30 fights. I got ahead of them and beat those guys to a pulp."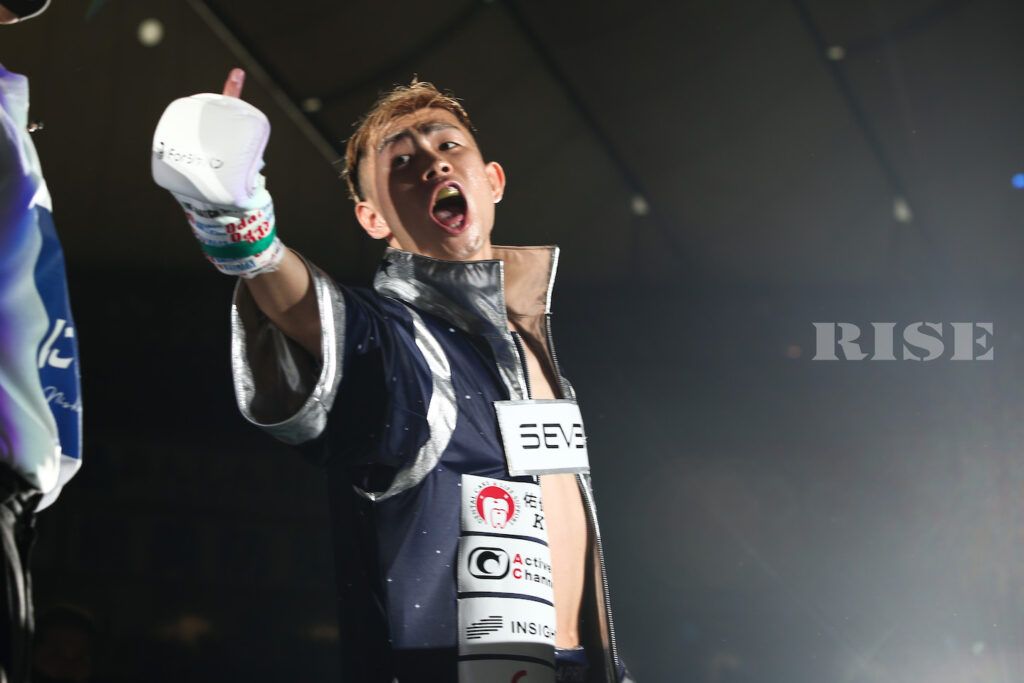 He would continue to get in fights, and he would continue to win until one day a much larger student busted a hole in his lip so big that soup would leak out when he ate. This is the only time he recalls losing outside of the ring.
The turning point in YA-MAN's life arrived during his high school years. The story takes a turn as he recalls his father's struggles with illegal drugs, a situation that inspired him to break free from a potentially destructive path. His mother, working both as a nurse and managing a snack bar, raised him and his older brother despite battling cancer during his second year.
"I thought, if my mother dies, how will I be able to live?"
The fear of losing his mother spurred YA-MAN to make a crucial decision – to shift his focus from the streets to academics. With immense effort, he redirected his energy towards his studies, to secure a better future for himself and his mother.
Struggling with his grades and scoring well below average in mock exams he noticed that a lot of wealthy people were in the construction business. He would go back to studying from ABC in English, to math with younger students. As the results finally showed, a new challenge appeared. The university entrance exam fee. Not wanting to burden his mother, he picked up a part-time job at a cram school to help pay for it.
The following year, he entered Tokai University's Department of Architecture, where he would find his true calling, kickboxing. This is where he would cross paths with Target Shibuya's second star, Hyuma Hitachi. YA-MAN's fate and name were set in stone when he joined Target Shibuya. His real name, Ren Sugiyama, ended as coach Daiki Miyagi told him "From today on you're YA-MAN."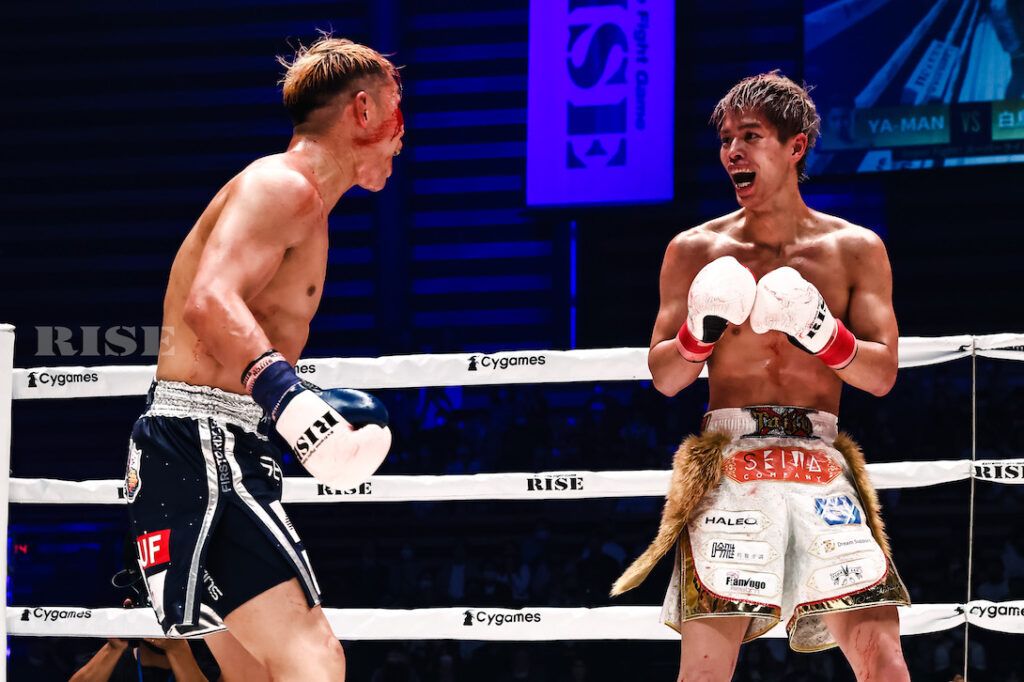 What sent YA-MAN towards fame was an Open Finger Gloves (OFG) match in May 2021. Before this, YA-MAN was just a ranked guy in the Lightweight division with no name, seriously considering retirement after his last loss. However, in his debut OFG match against Yuma Yamaguchi, YA-MAN was the first to be put in the spotlight, as he was knocked down first, then drove his opponent to the corner and returned the favor. In the second round, he landed a series of punches to win by KO. What attracted people's attention was the fact that he showed no fear going forward.
He had finished university with a degree in architecture, but he decided to give up his life as an office worker to concentrate on training while working at the gym. With wind in his sails, YA-MAN would go on to KO Tomohiro Kitai with a single right hook in less than a minute.
Often the underdog, he would go on to face Kan Nakamura. Nakamura was a hard puncher with high expectations, having won his last fight against former K-1 champion Taiga. YA-MAN's reputation was sealed when he knocked him down in the first round and continued on to win a hard-fought decision.
Having become a fan favorite, he egged on former K-1 star Kozi to fight in Rizin's annual New Year event. He would once again show heart and grit to win a decision in an exciting back-and-forth match. With a name of his own, he was called on to represent RISE on The Match 2022 card against infamous K-1 trash talker Ryusei Ashizawa. He would knock him down in less than ten seconds before finishing him with a left-hook right-hook combination. He also announced that he would like to fight MMA. He had his first MMA fight at Rizin 42, knocking out Miura Kota with a knee and ground and pound.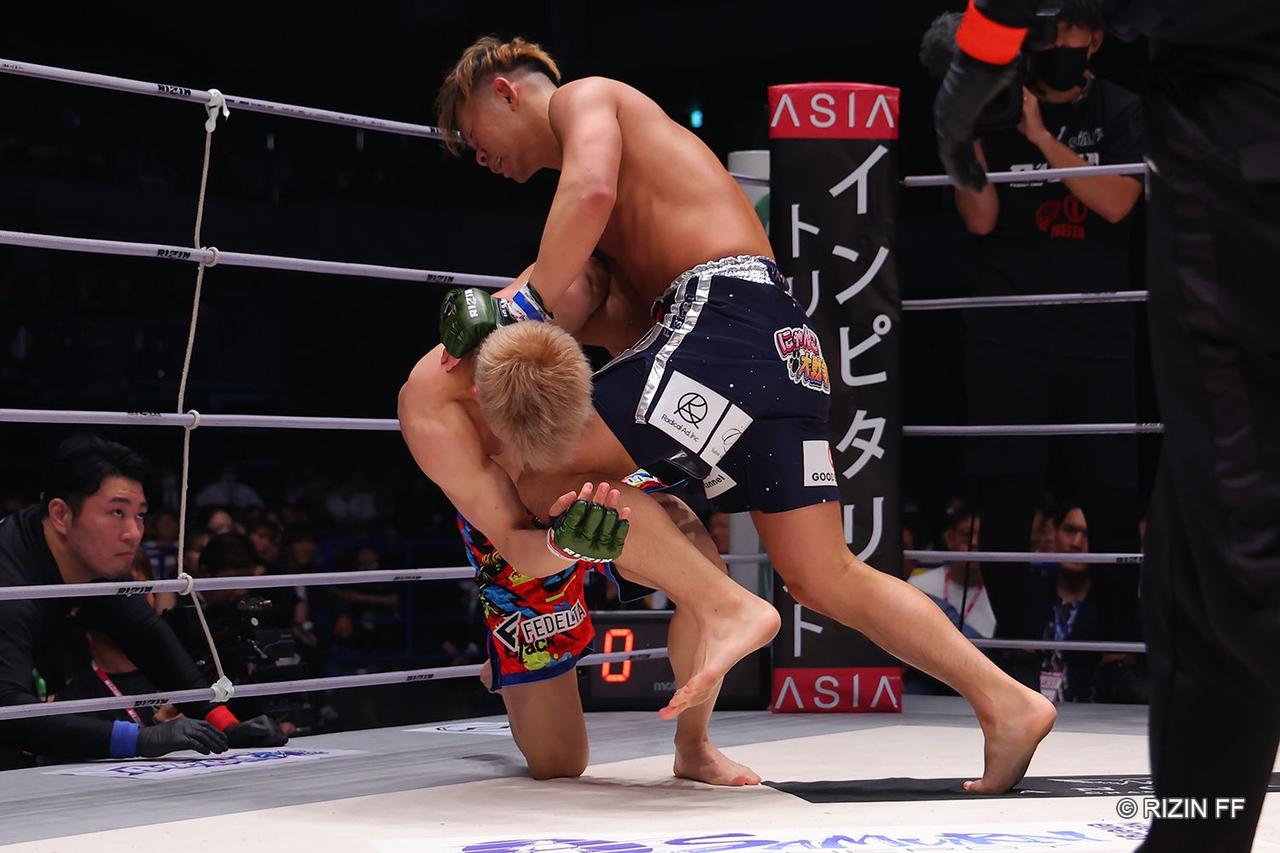 In his post-fight speech, he talked about his true mission. Helping others and being an inspiration.
"Tenshin is a prodigy, Takeru is a genius. I am nothing special. If a nobody like me can come this far with hard work, you can do it too."
Despite the fame and money, he is quick to give, always buying hundreds of tickets for kids, single mothers, and doing charity work when he can.
Having proven his value as an entertainer and star, he now sets his sights on Hiroto Yamaguchi for the inaugural -65 KG OFG belt, August 26.