We take a look at all the top fighters that were in action during the last month.
As kickboxing continues to grow on a global scale with promotions like GLORY, K-1, ONE Championship, and more, fighters are constantly jockeying for position in the media's eyes, and rankings. Every month, the Beyond Kickboxing board will compile kickboxing rankings for each weight class from Heavyweight to Flyweight, as well as the pound-for-pound rankings for both men and women.
---
POUND-FOR-POUND MEN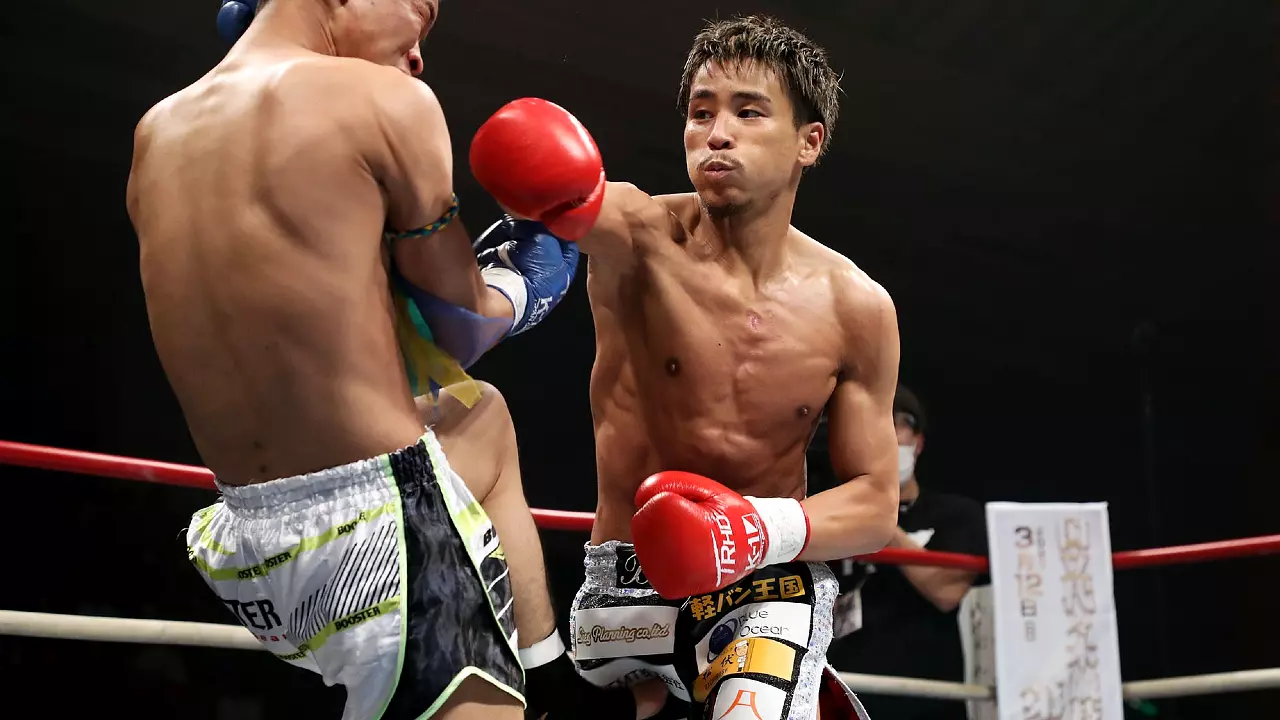 Petchpanomrung (3) defeats Kosei Yamada. Not the strongest performance for the GLORY & RISE world champion, but he gets the job done.
Taito Gunji (9) defeats Wang Junguang in a back-and-forth affair. The reigning K-1 Featherweight champion has beat the top 5 contenders inside his division, and moves into the pound-for-pound rankings for the first time.
Giorgio Petrosyan (-) leaves the rankings. The longtime great is not scheduled to fight and has only one unranked win since his knockout loss to Superbon in late 2021.
---
POUND-FOR-POUND WOMEN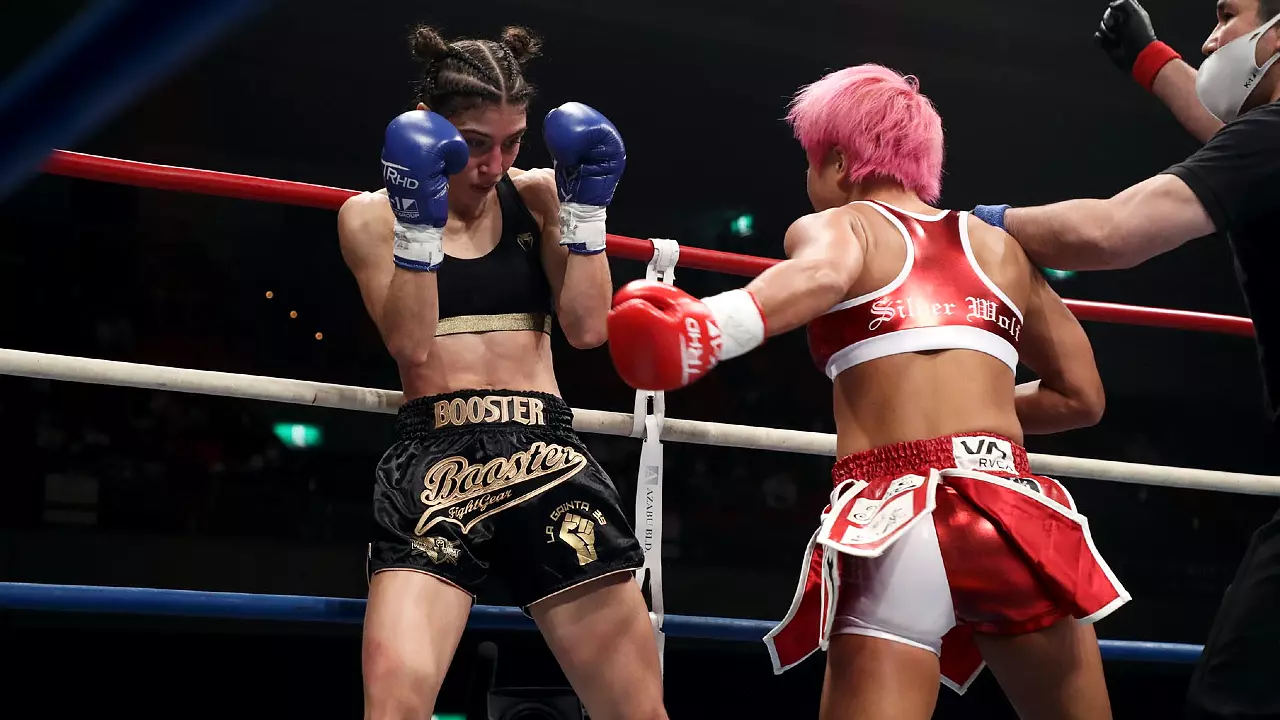 Sarel De Jong (5) dominated Laura Pileri to a unanimous decision win, making it her fourth victory in the last six months.
Kana (7) added another knockout to her highlight reel when she landed a massive left hook on Aurore Dos Santos, stopping her in the opening round at the last K-1 event.
Koyuki Miyazaki (8) broke MISAKI's six fight winning streak spanning two years, defeating her by majority decision in a highly competitive bout.
---
HEAVYWEIGHT (+95 KG)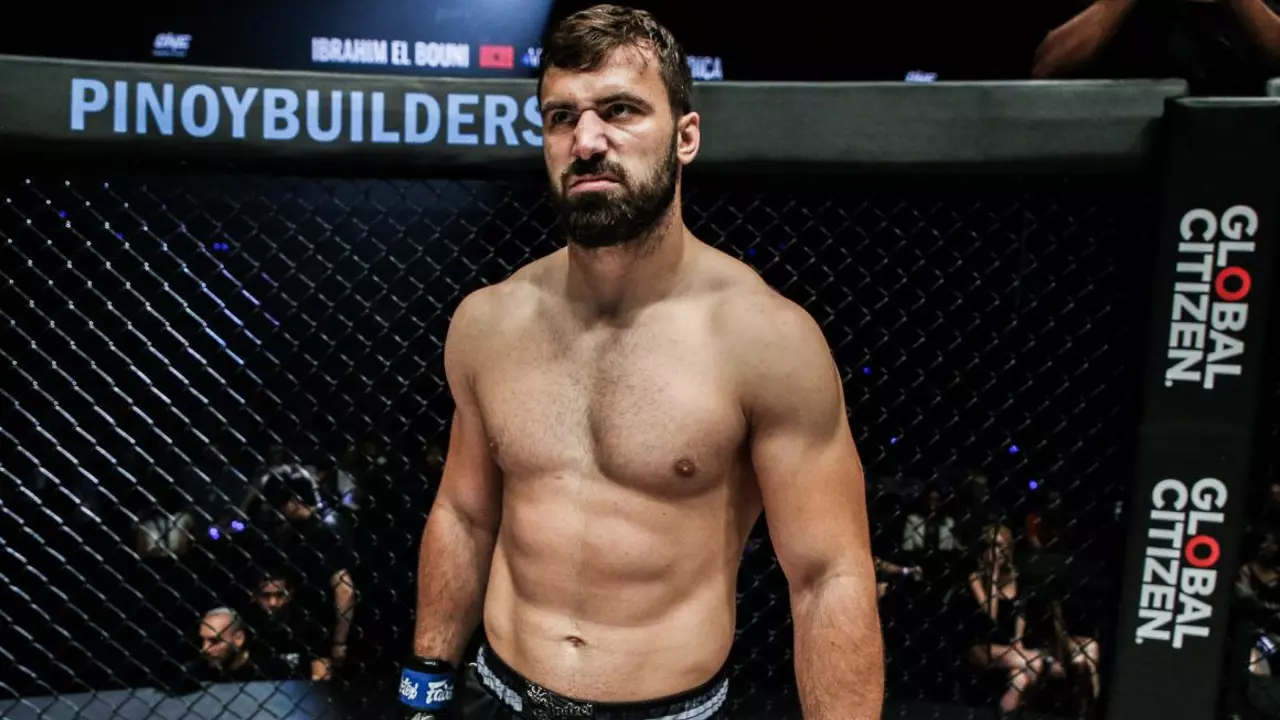 Tarik Khbabez (-) is removed from the rankings after going winless in the division for two years and having made his Light Heavyweight debut.
Andrei Stoica (10) subsequently makes his way into the rankings.
---
LIGHT HEAVYWEIGHT (-95 KG)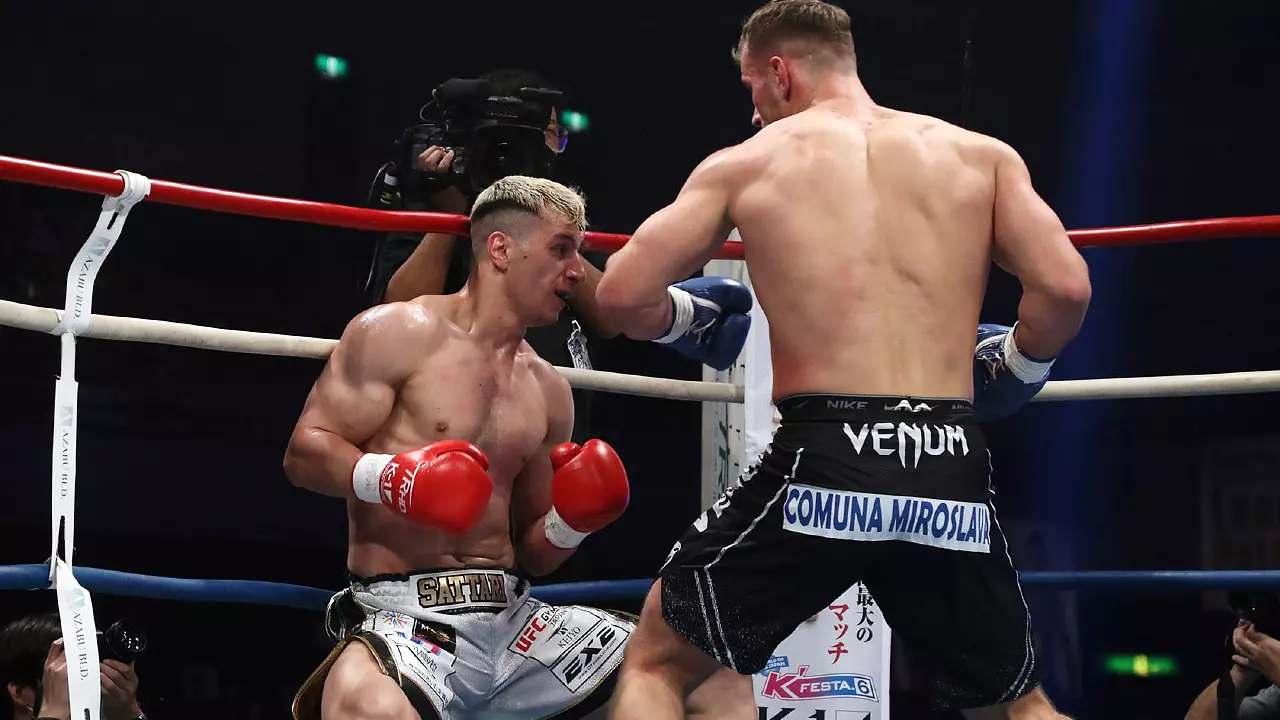 Stéphane Susperregui (-) is out of the rankings after a year of inactivity and publicly announcing he was looking for a retirement fight.
Ștefan Lătescu (8) makes his entry after knocking out K-1 Openweight Grand Prix winner Mahmoud Sattari in a 90kg bout.
---
MIDDLEWEIGHT (-85 KG)
Yousri Belgaroui (-) is out of the rankings following 13 months of inactivity in kickboxing and clearly indicating his intention to pursue a career in another discipline.
Khalid El Bakouri (9) consequently makes his entry.
Serdar Eroglu (10) makes his way into the rankings following a decision win over Gadzhimurad Amirzhanov.
---
WELTERWEIGHT (-77 KG)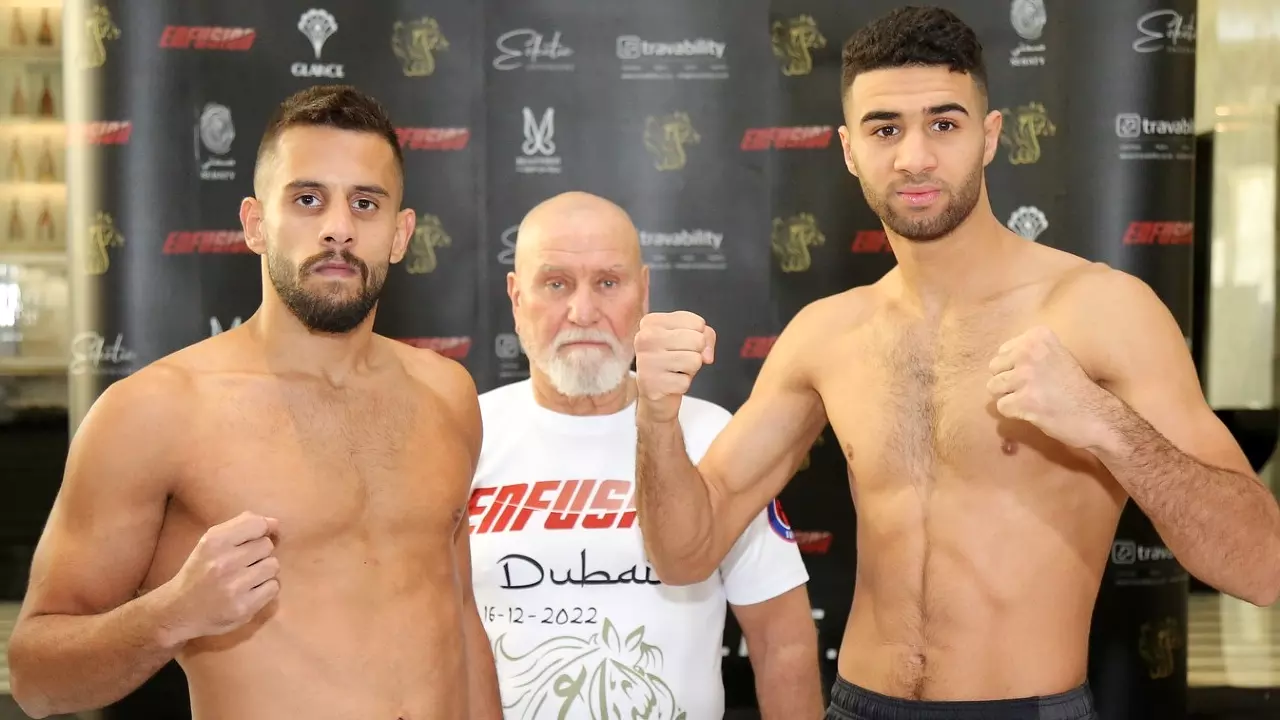 Jamie Bates (5) won for the first time in over two years when he dominated Joakim Hagg over three rounds at Victory 10.
Mohamed Touchassie (7) scored his sixth win of the year at Enfusion 117 where he knocked out Abdallah Al Jabareen in the second round.
---
LIGHTWEIGHT (-71 KG)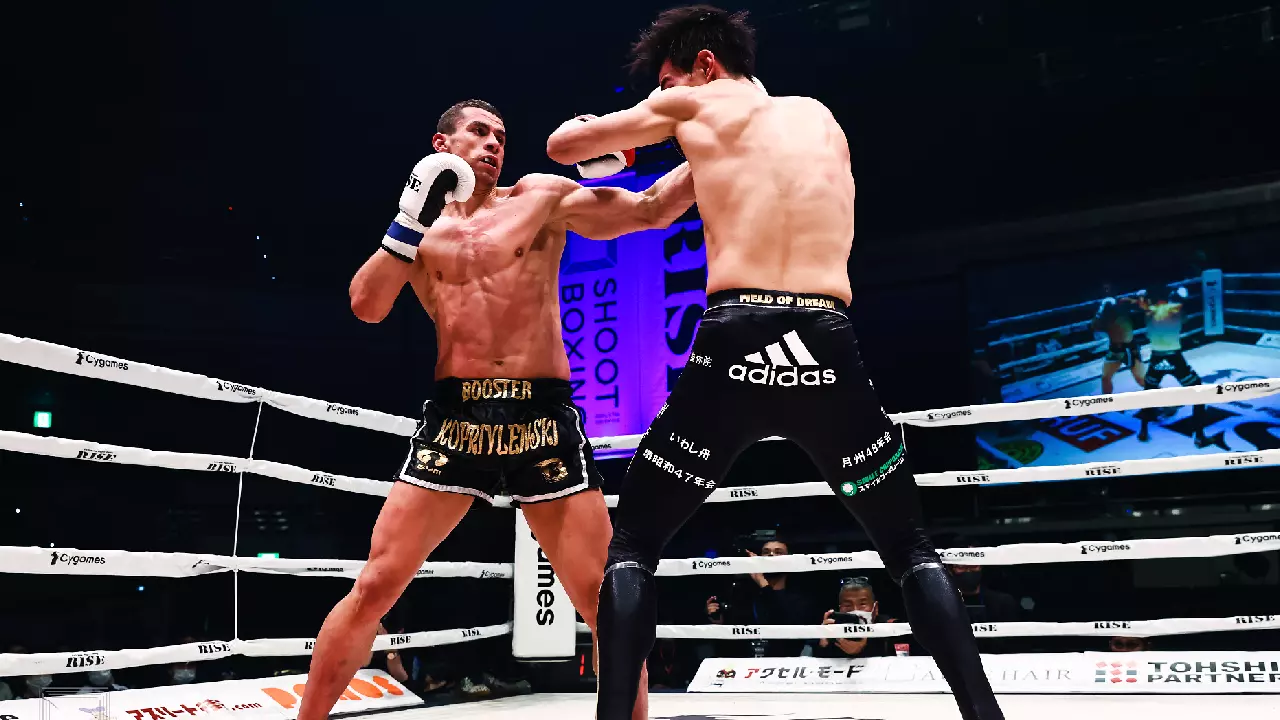 Davit Kiria (9) dominated Johannes Baas at a Mix Fight event. He scored two knockdowns to get the unanimous decision victory.
Stoyan Koprivlenski (-) is pushed out of the rankings after a split decision loss to Shoot Boxing champion Kaito Ono (10) at GLORY Rivals 4. A very controversial decision, with many fans having thought that the Bulgarian had done enough to get the judges' decision after three rounds.
---
SUPER FEATHERWEIGHT (-67.5 KG)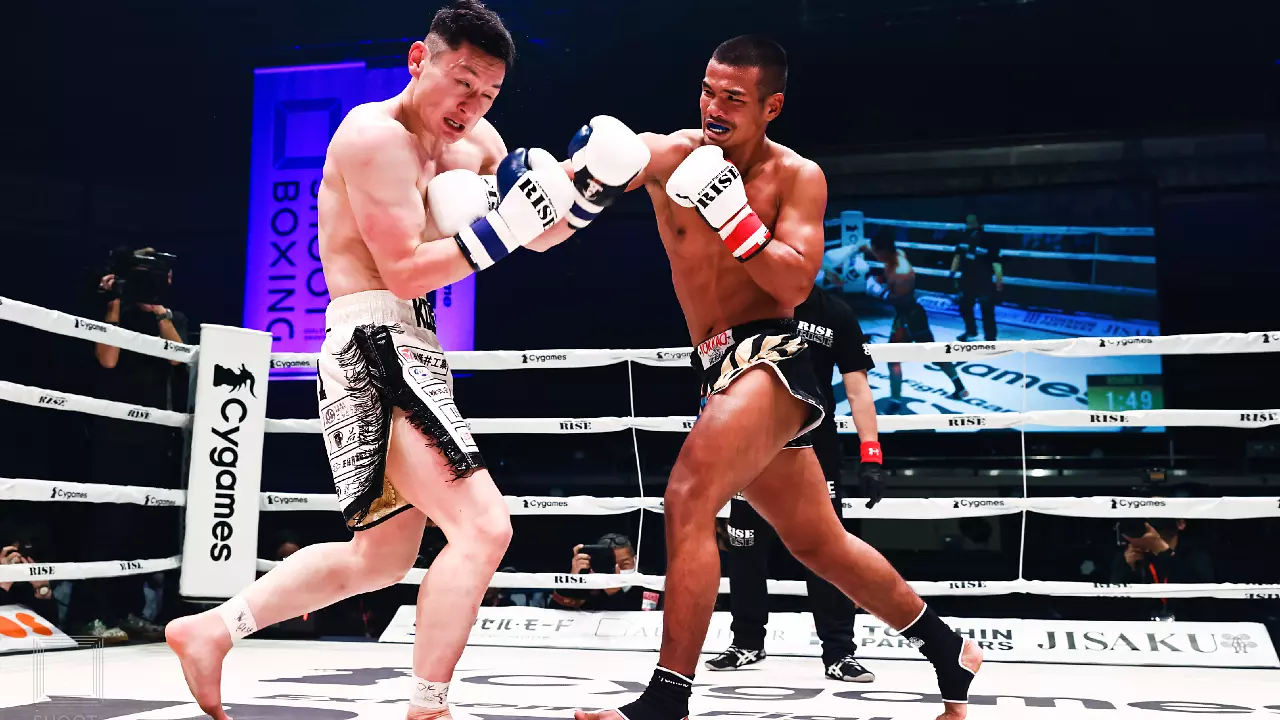 Petchpanomrung (1) won by unanimous decision against RISE champion Kosei Yamada. Yamada had previously announced he would retire after the bout.
Kento Haraguchi (7) defeated Serhii Adamchuk by unanimous decision at GLORY Rivals 4.
Aleksei Ulianov (-) is out of the rankings after he competed a division up for the fourth time in five fights when he defeated Denis Varaksa by TKO.
Dennis Wosik (10) makes his entry. The former Wu Lin Feng 63 kg world champion who was previously ranked a weight class lower won his first two fights in Glory's 65 kg division.
---
FEATHERWEIGHT (-64 KG)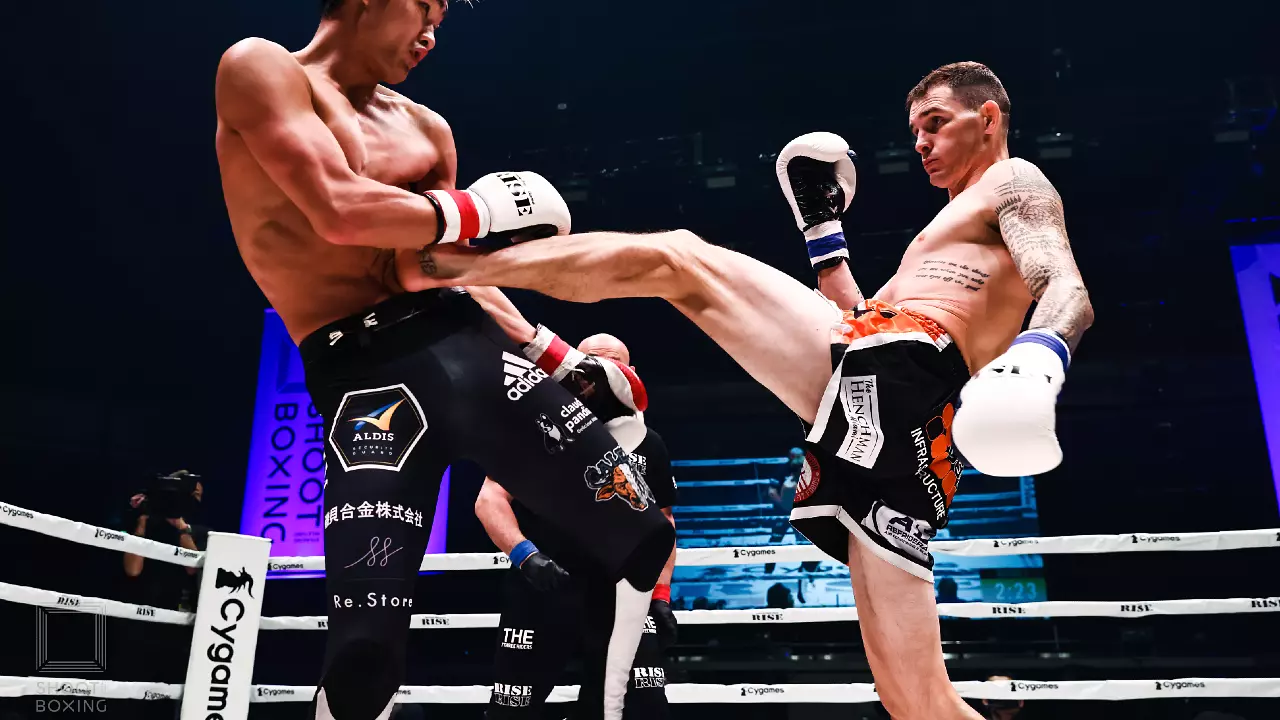 Yuki Yoza (1) dominated former Rajadamnern champion Aikpikart, sending him to the canvas once to get the unanimous decision victory.
Zhu Shuai (4) and Jin Ying (5) respectfully defeated Wei Weiyang and Zhang Jun by decision before facing each other in the final of a 4-man tournament. The fourth fight between the two saw Zhu Shuai win by unanimous decision after scoring a decisive knockdown in the last round.
Chadd Collins (7) defeats Hiroki Kasahara (10) in a lopsided unanimous decision. A strong performance by the Australian fighter, who's sustained success in RISE earns him a spot in the rankings.
Koya Urabe (-) is out of the rankings after 18 months of inactivity.
Yuto Shinohara (9) replaces him. He defeated Hiroki by unanimous decision at the last K-1 show.
YA-MAN (-) is out of the rankings after fighting at 65kg and confirming his intent to compete at a higher weight in the future.
---
SUPER BANTAMWEIGHT (-61 KG)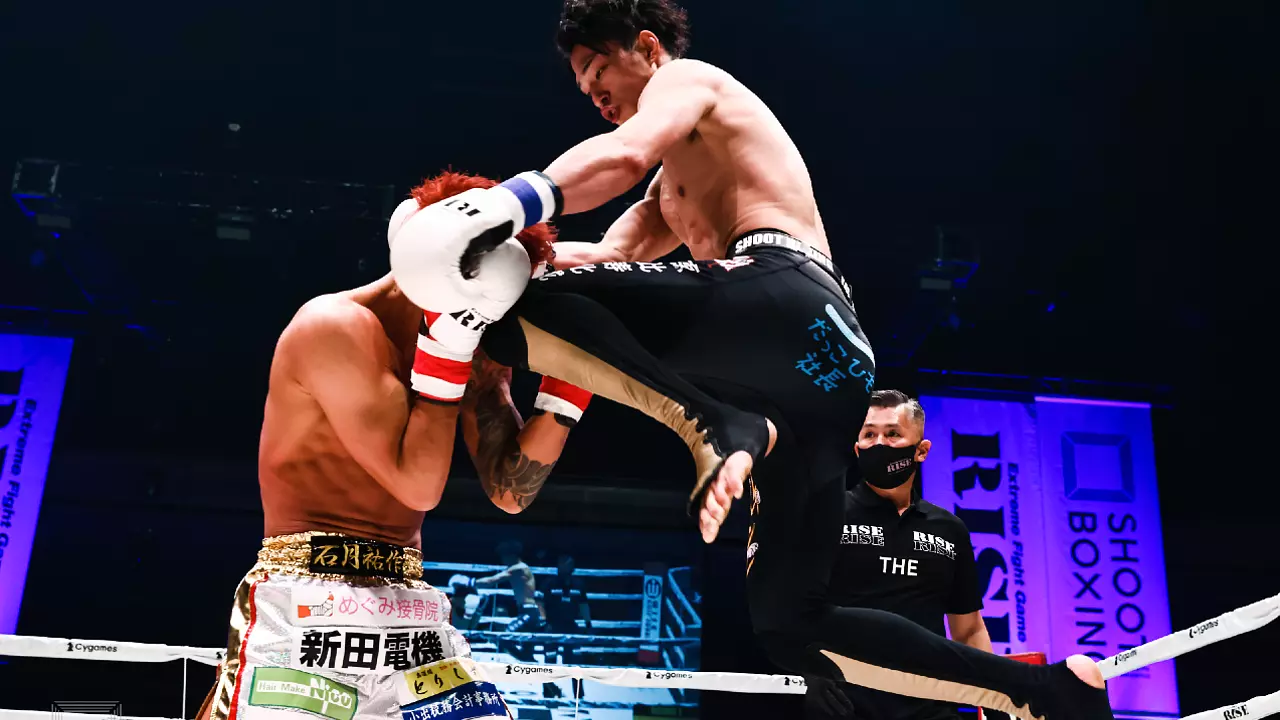 Yuki Kasahara (4) easily dominated Yusaku Ishizuki, all three judges agreeing on a 30-25 scorecard.
Chihiro Nakajima (5) successfully defended his Krush title when he defeated Narufumi Nishimoto by unanimous decision.
Huang Shuailu (7) defeated Yang Ming (10) by decision in the semi final of a four-man tournament. He then beat Jin Hu by unanimous decision in the final.
Silviu Vitez (8) lost by doctor stoppage on a cut against Darren Rolland. The fight was contested at 58 kg and under muay thai rules, it doesn't affect the rankings.
---
BANTAMWEIGHT (-58 KG)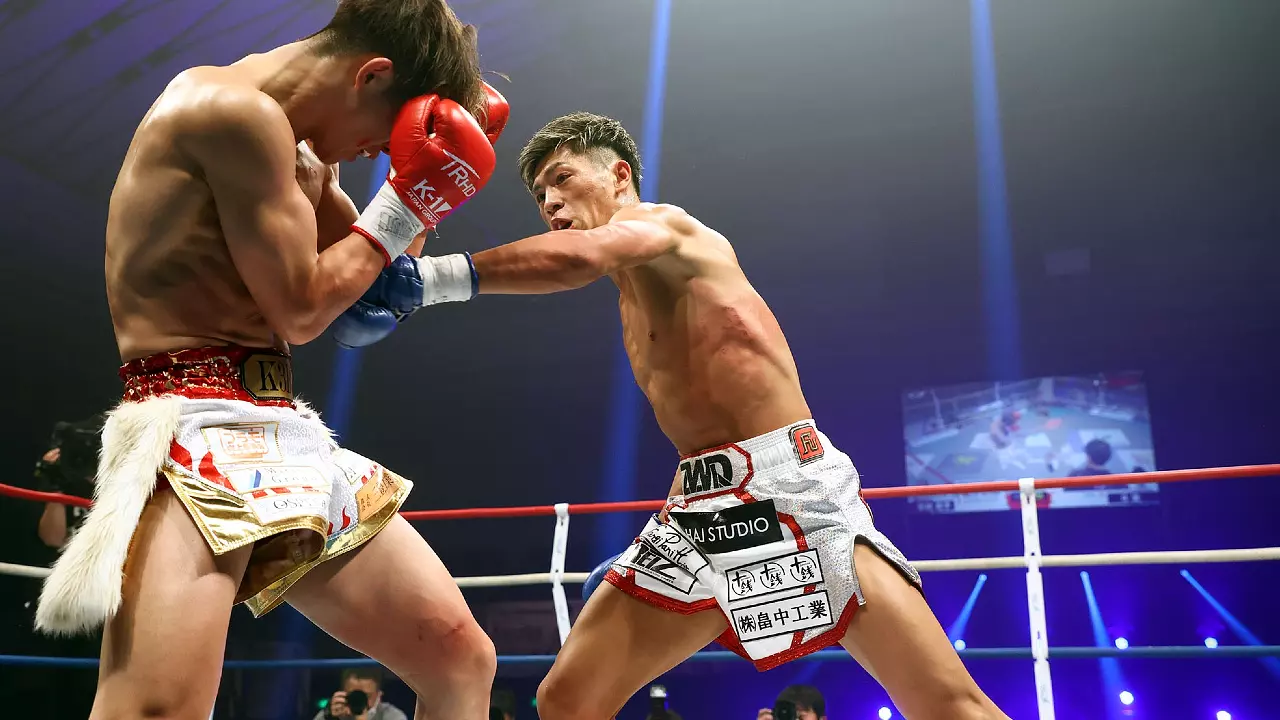 Taito Gunji (1) and Wang Junguang (5) went to war in the co-headlining bout of the last K-1 show which saw Gunji win the fight by majority decision.
Toma (2) put on a flawless performance to get past Krush champion Shuhei Kumura (6), knocking him down twice to get the unanimous decision.
Tatsuya Tsubakihara (4) got floored twice by the surprising Shoki Kaneda (3) who makes a remarkable entrance to the rankings. The newly ranked fighter has won his last 7 fights.
Takahito Niimi (8) defeated Yuta Kunieda, after a couple of even rounds Niimi made the difference with a very dominant last round and earned a majority decision.
Kyo Kawakami (9) needed an extra round to defeat the up and coming Haruto Yasumoto by majority decision.
---
SUPER FLYWEIGHT (-55 KG)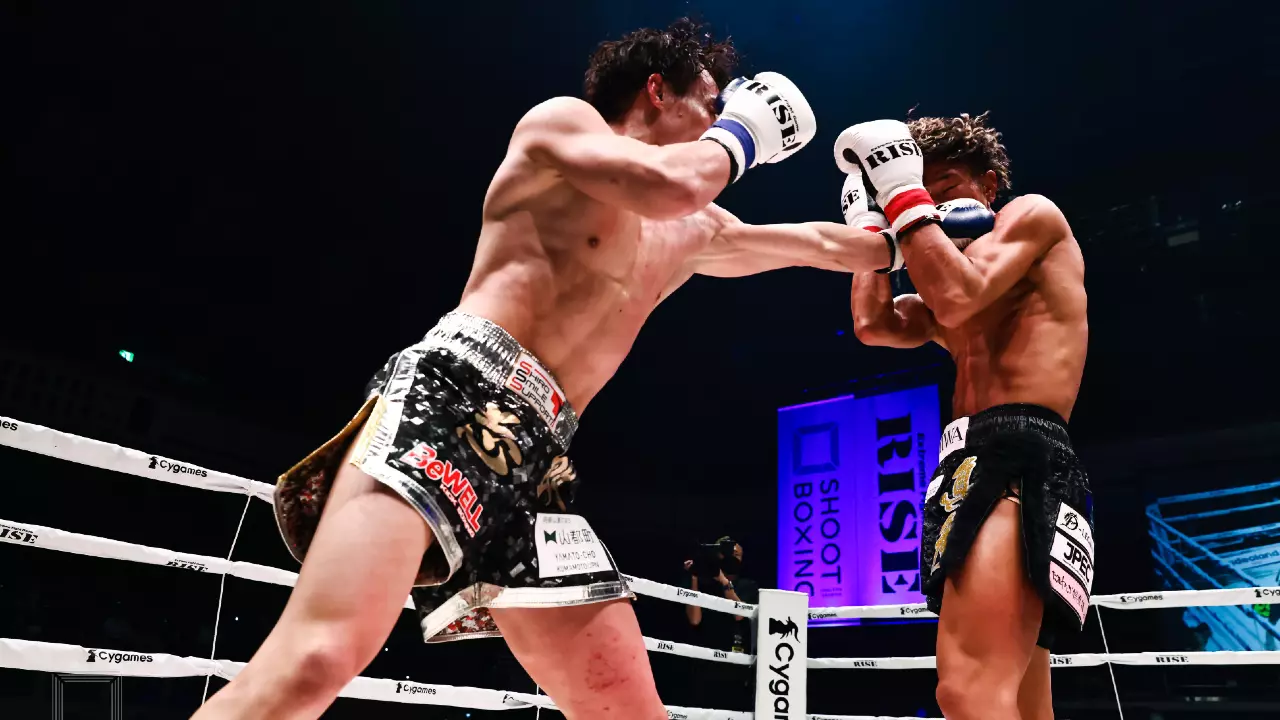 Shiro (1) got the better of Masahiko Suzuki (2), beating him by a majority decision in a high-level, intense rematch.
Akihiro Kaneko (3) needed time to adjust to the kicks of Thai challenger Kiriluang Chor.Hapayak, but eventually found his rhythm and finished the fight with a left hook in round three.
Masashi Kumura (4) had a dominant performance against Ismail Al Kadhi, constantly hunting the body to finish the fighter from Cyprus in the second round.
Koki Osaki (5) won by unanimous decision against Seiki Ueyama who came in 1.5kg over the limit and was deducted 2 points at the beginning of the fight.
Junki Sasaki (-) exits the rankings after announcing his retirement.
Yugo Kato (9) enters the rankings after defeating Ryunosuke Omori by decision at RISE 163.
Koyata Yamada (10) enters the rankings after a spectacular knockout victory over Shoa Arii.
Riamu Sera (-) is pushed out of the top 10.
---
FLYWEIGHT (-53 KG)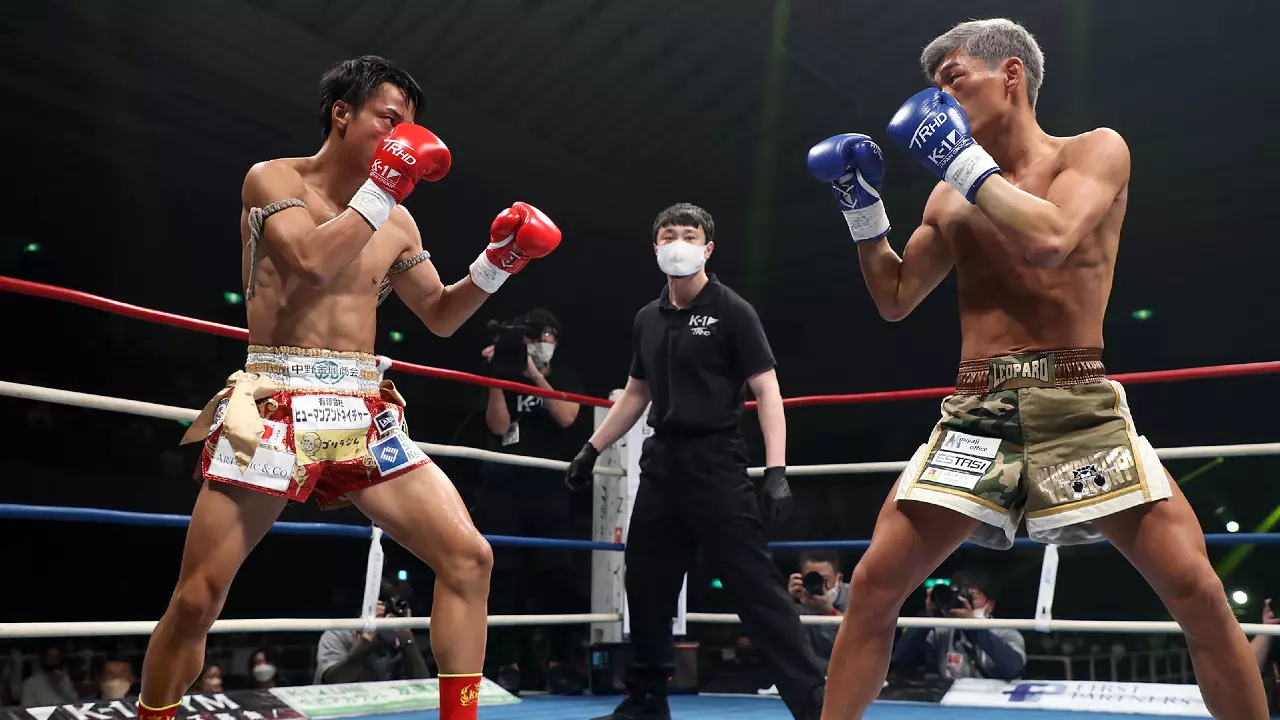 Toma Kuroda (3), Issei ishii (5), Koji Ikeda (7) and Kazuki Miburo (10) all took part in a K-1 World Grand Prix for the inaugural 53 kg title. Kuroda first got past Yodsila Chor.Hapayak by decision after an extra round was contested before making it 3-0 against Kazuki Miburo by majority decision. Miburo had defeated Samvel Babayan by decision in his quarter final. In the final Kuroda got a razor close extra round split decision win over Issei Ishii to capture the belt. Ishii had reached the final by stopping Oscar Bohorquez in two rounds in the quarter finals before defeating Koji Ikeda by unanimous decision in a very tough semi final. Ikeda had himself scored a second round knockout with a body kick against Ambi Nsue Avomo in his quarter finals bout.
Tsubasa (-) lost by first round knockout against Shoot Boxing Bantamweight champion Shuto Sato. The flimsy nature of Tsubasa's win over Ryu Hanaoka - a technical decision after a round and a half due to a cut, coupled with a limited resume at the weight and now a clear loss to an unranked fighter has him out of the rankings.
Jin Mandokoro (6) earned a unanimous decision victory over Koudai Hirayama (9) who lost ground in the rankings after suffering five defeats in six fights.