Ahead of his fight to determine ONE's new Bantamweight king, the ONE Muay Thai champion sat down with us.
On November 4, Jonathan Haggerty will be facing ONE Bantamweight MMA champion, Fabricio Andrade in the super fight for the vacant ONE Bantamweight Kickboxing belt. He sat down with Beyond Kickboxing's Peter Le and Woradon Yomjinda and talked about his preparation for this fight, his thoughts on his opponent, Fabricio Andrade, his journey to this historic bout, the bonds with his coach and teammates, and potential super fights with stars like Takeru and Tawanchai.
INTERVIEW WITH JONATHAN HAGGERTY
---
Thank you for taking the time off from your busy schedule for this interview. What was your initial reaction to being offered a kickboxing fight with Fabricio?
My initial reaction was I'm very thankful. I'm over the moon. I'm overwhelmed that I got the chance. I really wanted to defend my Muay Thai belt, but obviously I have to put it on hold. And when a great opportunity comes like that, I had to take it with both hands.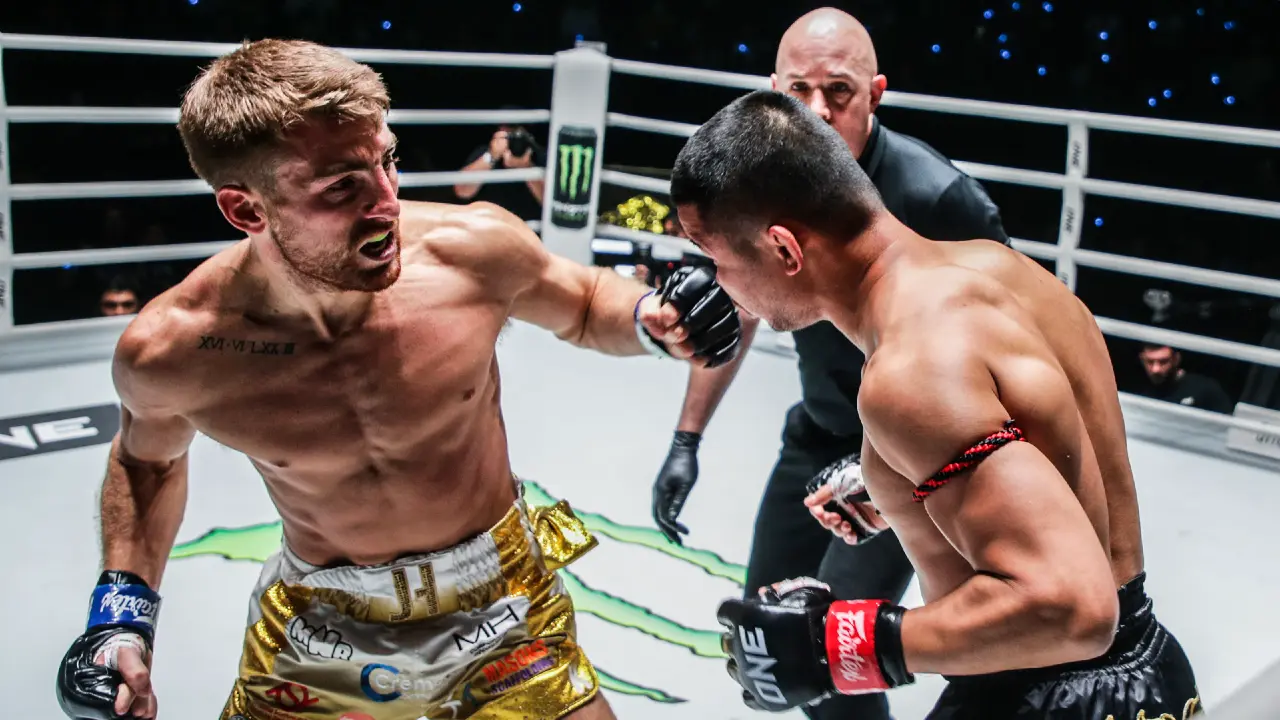 Did you ever consider fighting in kickboxing before? And have you fought kickboxing specifically before?
I mean, yeah. I've always wanted to do kickboxing. I said it before when I was in the Flyweight division, I wouldn't mind hopping over and fighting kickboxing.
I say this all the time. I can adapt. I'm a fighter and I feel like my style is sort of kickboxing anyway, where I'm sort of bouncy changing stances. So, yeah, I'm excited for this one. And to answer your question, I've never had a kickboxing fight before, no.
Do you watch the sport of kickboxing? Like, did you watch K-1 and all those old promotions?
Yeah, I used to watch it growing up. I used to watch all of that. The K-1 shows, obviously. Buakaw and all of them shows, it was great. And nowadays, I'm watching the ONE Championship kickboxing, which is unbelievable. The strikers on there are crazy.
Now, is there anything you had to really change up? I know your style is more kickboxing. Even without you telling me that, I figured that you'd be able to adapt. Is there anything that you've done differently to prepare for this fight in particular?
Yeah, for sure. The main one is I haven't been trying any elbows, which I'm missing. But, yeah, we're putting more combinations together. We're a lot lighter on our feet. After training, we're finishing off with footwork movement. And, yeah, stuff like that, really helped being a lot faster on our feet.
I noticed that in addition to training with your normal coach, you're in Koh Samui, and training at Lamai. How's that been?
It's been great. You know, Lamai Fitness is a great gym and I've been very fortunate that my trainer has come out to train with me alongside my other training partners like Liam Nolan, who is also on the ONE Championship fight card. So, I'm still training with the same trainer, just [in a] different location and a lot better weather.
You've been fighting Muay Thai and you've had experience with the other ONE Muay Thai stars, and some of them are making forays into kickboxing as well. Rodtang, Superlek, Tawanchai, Prajanchai. Which of them do you think makes the most formidable kickboxer?
I'm not too sure. They're all great Muay Thai fighters. Superlek's quite good as well, but I feel like Tawanchai could adapt more to kickboxing. Yeah. I'd say Tawanchai. He's got a lot of speed.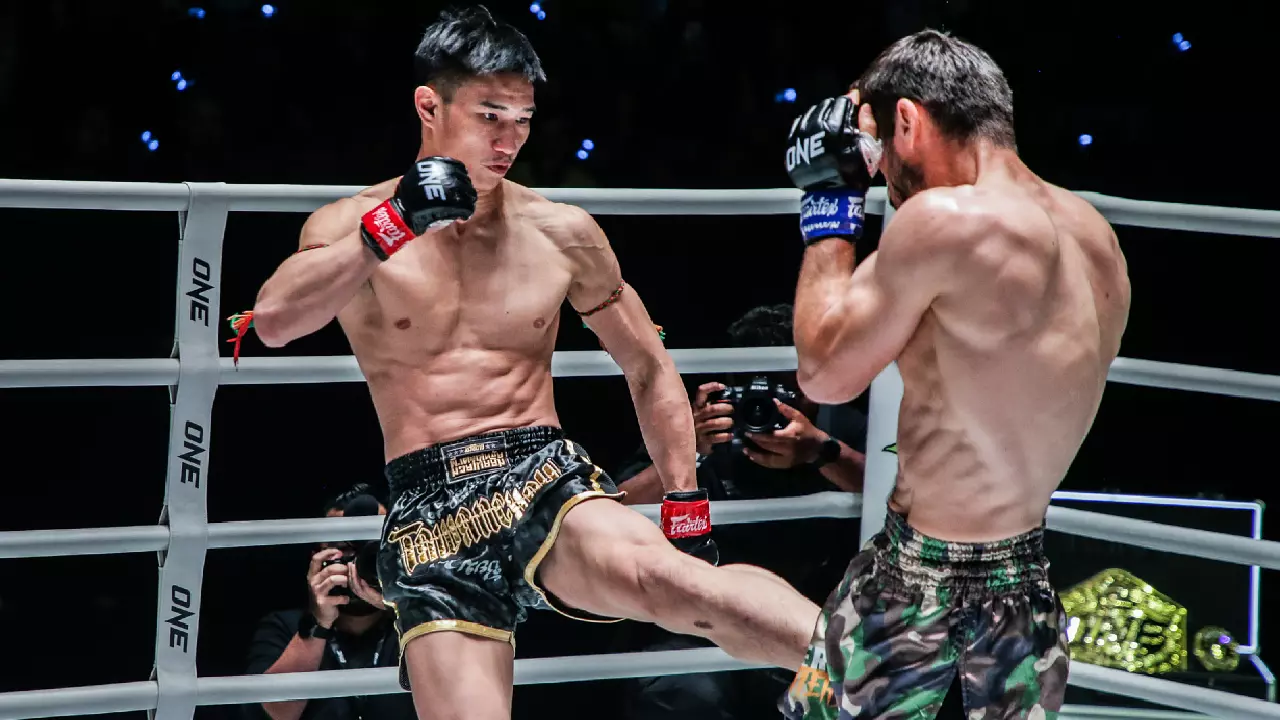 Let's switch gears and talk about Fabricio. What do you see in his game? What are your thoughts on him as your debut kickboxing opponent?
I mean, he's a great fighter like the whole of ONE Championship, everyone's an elite striker, and I'm not going to take him lightly. We know he's got a dog in him. We know he loves to fight and he's there to always take the stoppage.
But we see a few holes in his game. We're just going to come and try and meet fire with fire and mainly use my footwork. It's going to be a great fight.
How does the game planning work for you and your camp? Do you play a part in watching tape and things or is it mostly your coach?
Yes. So mainly my coach watches the fights. I don't really like to watch my opponents because I sort of start to focus on what they're doing and not what I should be doing. So, I leave it to my coach. I believe I am in good hands. He's the best coach in the world. So, I have faith in him.
And, yeah, he sort of goes through it throughout training camp, and we just get to work.
What makes Christian Knowles the best coach in the world?
I mean, a lot of things, really. He's motivational. I look up to him a lot. There's always a way around things. With him, nothing's impossible, you know? He makes me who I am today. So, I'm very thankful. And without him, I wouldn't be the great striker that I am.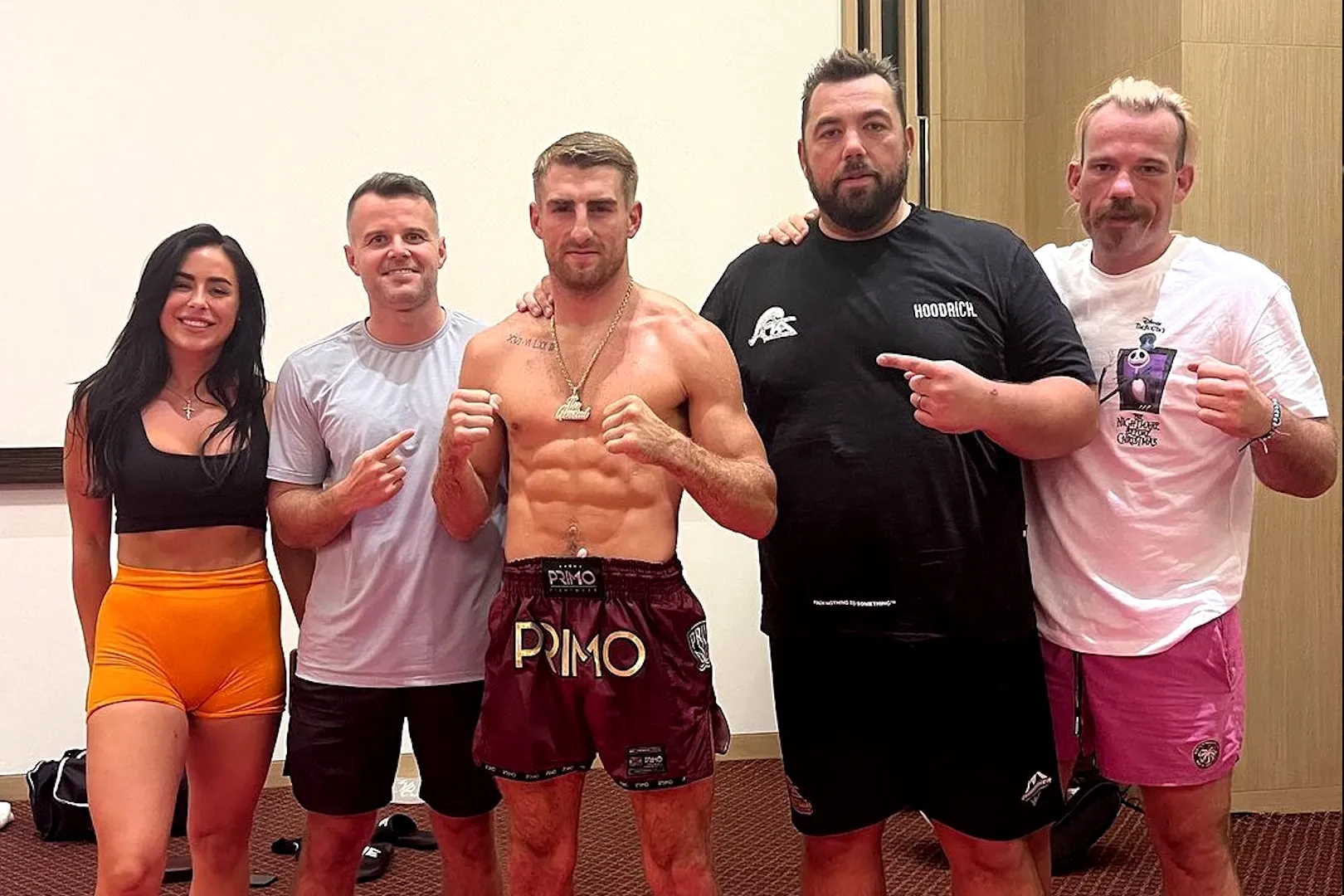 Is there any particular moment in your coach-student relationship that stands out to you?
Every time… like everyone gets a fight and if anyone's doubting themselves, he just makes sure that there's no doubt there. You know, he believes in us and, yeah, he's like a second dad to me.
Are there any kickboxers you'd like to fight after this match, regardless of promotion?
Yeah, I would love to fight the number one contender. You know, that's just me all over, I wouldn't like to skip anyone. I would go for the first in line. And, whoever's first in line, that's who's going to get it.
Chatri said that you would go up the weight class to fight Tawanchai for his belt. Would that be next for you?
It's something that I'm open to. You know, I love a challenge. Challenging myself brings out the best in me. I love to challenge myself, so, yeah, why not? I would love to face Tawanchai, it would be a dream fight of mine. And hopefully one day it happens.
What do you think about Takeru joining ONE and do you have any interest in fighting him?
Takeru is a great striker, and a world class striker like himself was always bound to come over to the greatest striking platform, ONE Championship, so there was no surprise there. And, yeah, I'd love to fight Takeru, if he wants to step up a weight, for sure.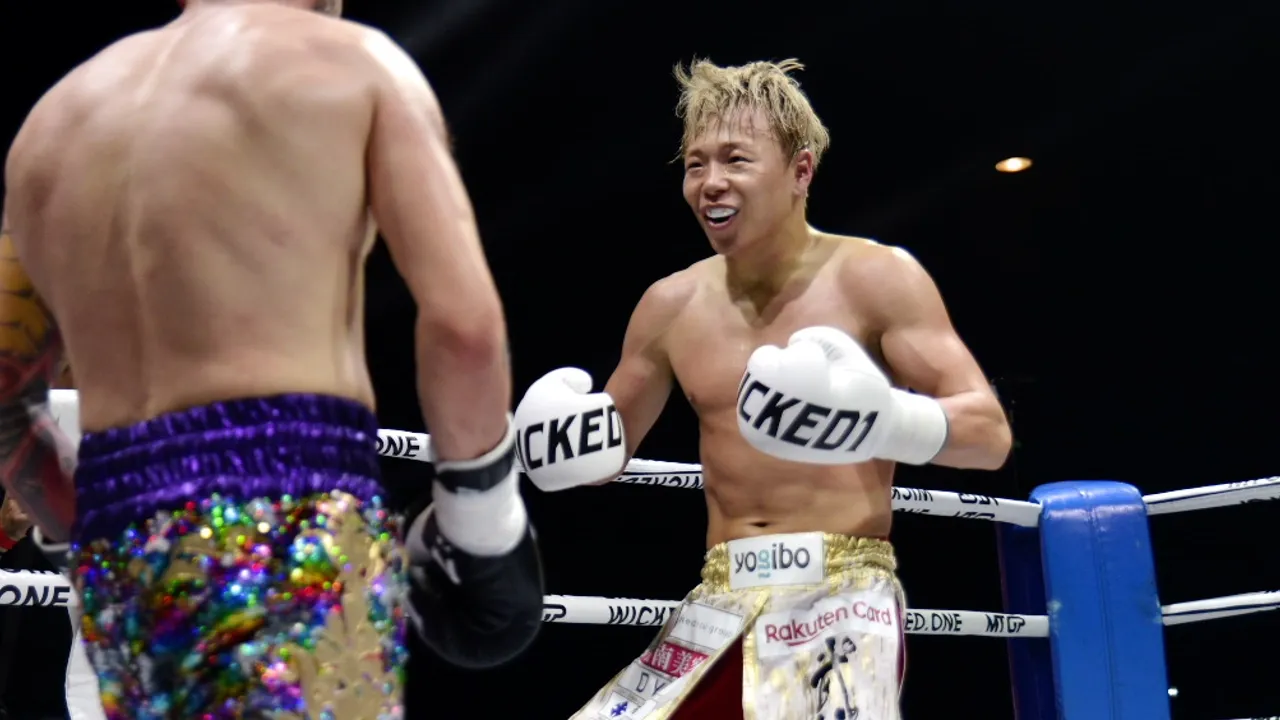 Is there anything you'd like to let your fans know, or anyone in general about this upcoming fight or your career?
Yeah, for sure. I'd just like to thank everyone for supporting me. The support's been crazy, especially after the Nong-O fight. I've gained a lot of followers, a lot of fans, so, I'm very thankful for that. And, come November the 4th, I'll put on a great show for you guys again.
What are your thoughts on the Rodtang-Superlek fight? Who did you think won the fight?
I thought it was a great fight. You know, I was ringside, and it lived up to its expectations. I can't really put a winner on it. I feel like Superlek's done enough to win, so I wasn't surprised that he won. I wouldn't be surprised if either of them won, but it was a great fight and I'm looking forward to the rematch.