Yuto Shihohara, Tatsuya Oiwa, Jomthong and Miyuu Sugawara are likewise among the additions for K-1 ReBirth 2.
A number of standout fighters in K-1 will feature in K-1's second ReBirth event, scheduled to take place on December 9.
K-1 Super Bantamweight champion (-55 KG) Akihiro Kaneko, who recently overcame Masashi Kumura in a career-defining fight, will face Lan Shanteng, a young veteran of the Chinese scene, in a -56 KG catchweight contest. Additionally, this year's K-1 Openweight Tournament winner Liu Ce returns and takes on Seiya Tanigawa in a Cruiserweight (-90 KG) fight.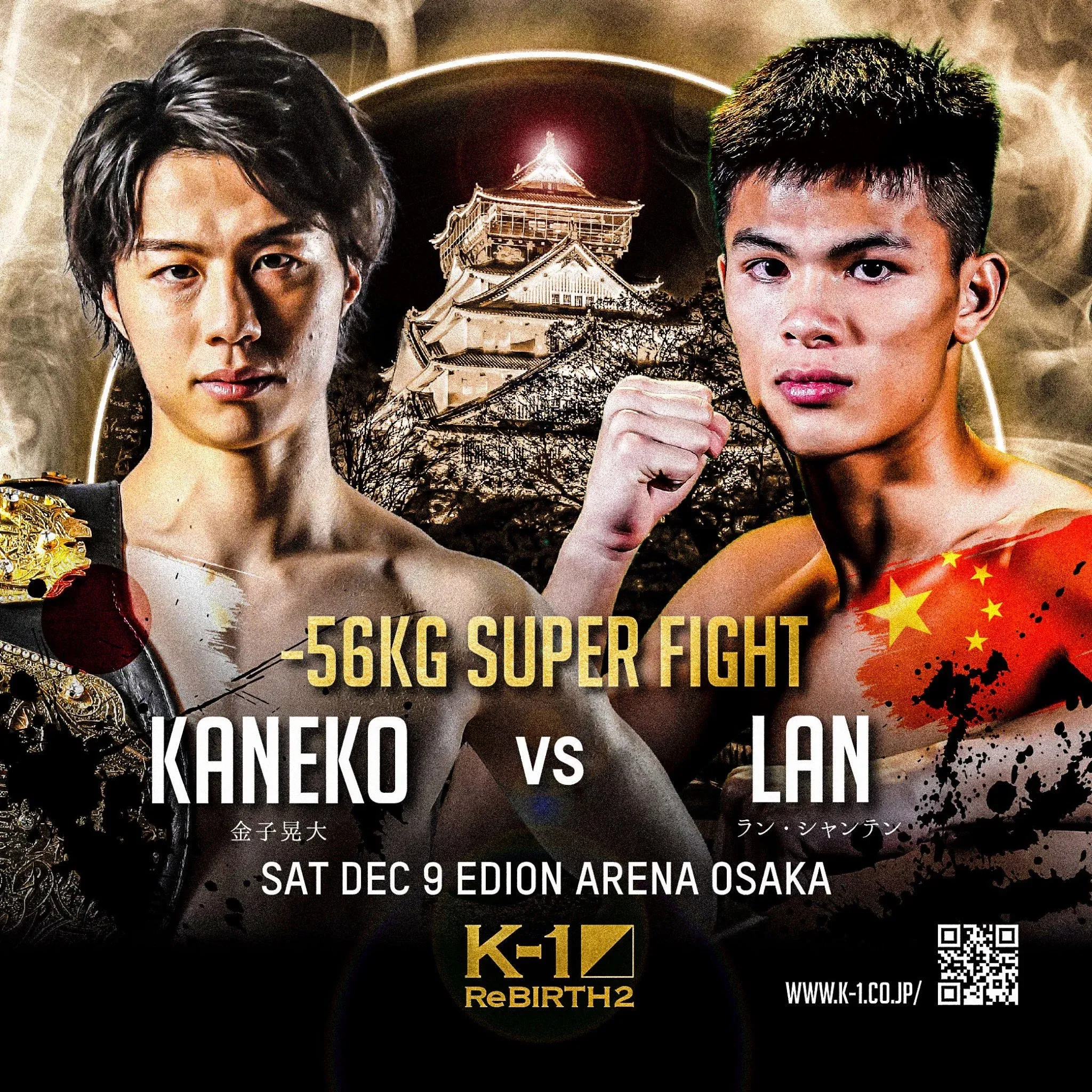 A fringe pound-for-pound contender, Kaneko has been the dominant force in his weight class in recent years, his loss to Masahiko Suzuki aside. His opponent, the 19-year old Shanteng, will drop down a weight class for this opportunity. The 2020 Glory of Heroes and 2021 Wu Lin Feng Featherweight (-57.5 KG) tournament winner boasts an impressive record of 21-7, but his youth, relative lack of high level experience and power will surely put him an underdog role. Kaneko seems to be of the same opinion, as he already has his sights set on the next fight, stating during the press conference: "I'll win this fight, and then I want to fight [RISE Bantamweight Champion] Masahiko Suzuki."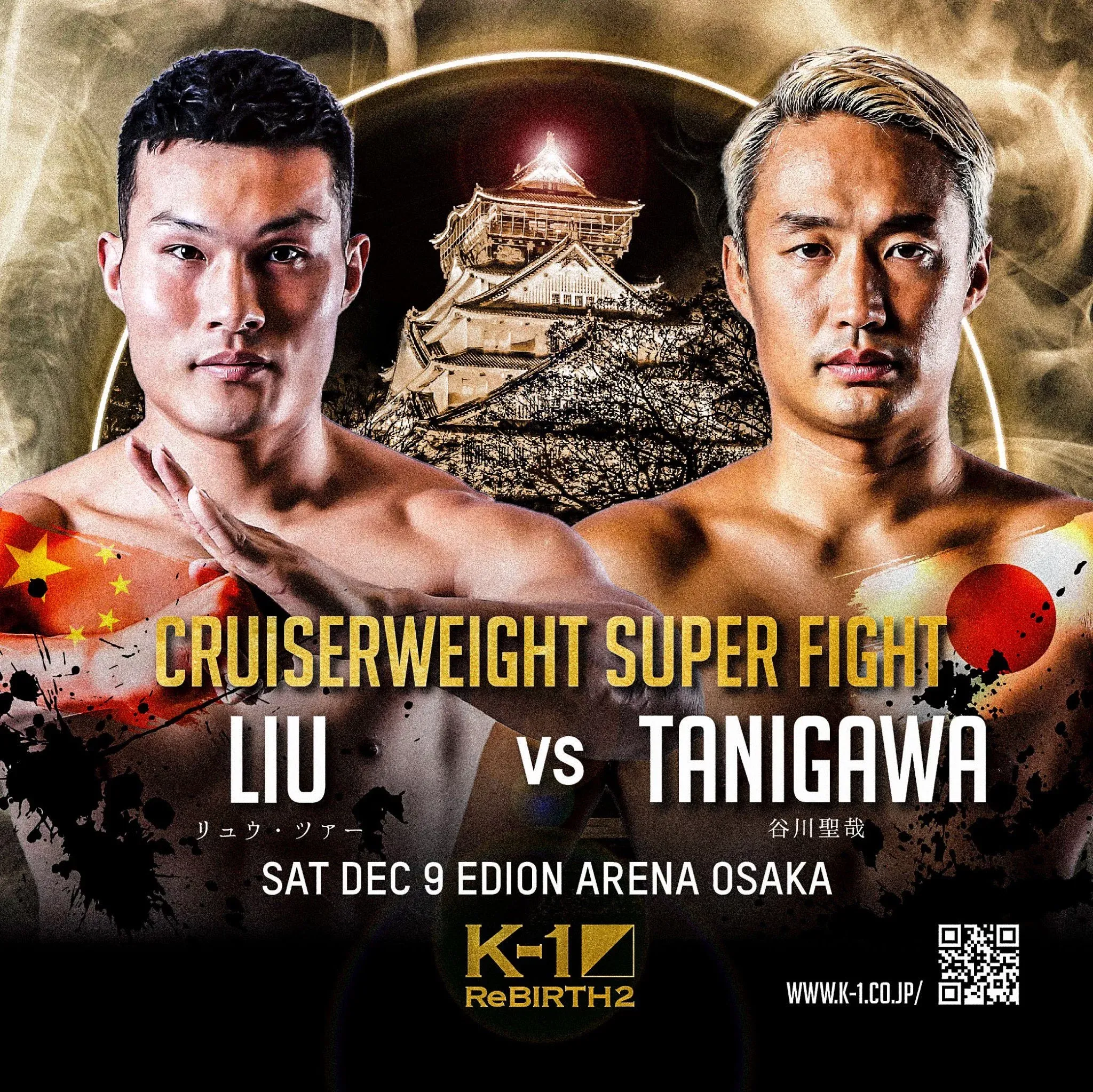 Heavy kicker Liu Ce will make a quick return to K-1, despite fighting thrice during the aforementioned openweight tournament in September, as he takes on former karateka Seiya Tanigawa. This not all that surprising however, as Ce was able to make quick work of all three of his opponents that day, with two fights ending by the halfway point of the opening round. Tanigawa will have his third career opportunity at K-1 gold, but will surely be on the outside looking in. For all his technical prowess, his durability has failed him whenever he faced a hard hitter of Cu's ilk in the past.
The current K-1 brass seems intent of building Ce up, as producer Kikuta stated: "Broadcast of Ce's K-1 tournament victory that aired on TV in China was watched by over 4 million people. On top of that, it was broadcast in over 50 other countries. In the blink of an eye, he became a huge star in China."
Of the remaining announcements, K-1 Atomweight champion Miyuu Sugawara will face Lucille Deadman and Jomthong will face Riki Matsuoka in what is likely intended as stay-busy fights for the champion and Thai respectively. More notable is the Lightweight (-62.5 KG) meeting between Yuto Shinohara and Tatsuya Oiwa, in what may define the next challenger for Yuki Yoza.