The boxing match titled 'THE MATCH OF LEGEND' will happen in the first quarter of 2024 and will be broadcast worldwide.
At a press conference at Icon Siam earlier today in Bangkok, Thailand, promoter and the CEO of Fresh Air Festival Co Ltd, Vinij Lertratanachai, revealed the details of the fight between Buakaw and Manny Pacquiao.
The fight will be 6 rounds of boxing, 3 minutes each with a 2-minute break between rounds. Both fighters will compete at 70 KG. The match will be under international boxing rules approved by the World Boxing Council and a special 'WBC Legend Belt' will be on the line for the winner of this historic bout.
Vinij Lertratanachai did not mention whether the bout will be sanctioned as a professional boxing bout and appear on both fighters' records, but Vinij, Buakaw, and Pacquiao emphasized that this will be a real fight, not a show.
According to Vinij, the event will take place in the first quarter of next year. The broadcast partners will be announced at later dates, but he confirmed that the super fight will be aired globally. He also stated that the venue will be determined at a later date after the promotion decides whether this match will happen in Thailand or abroad.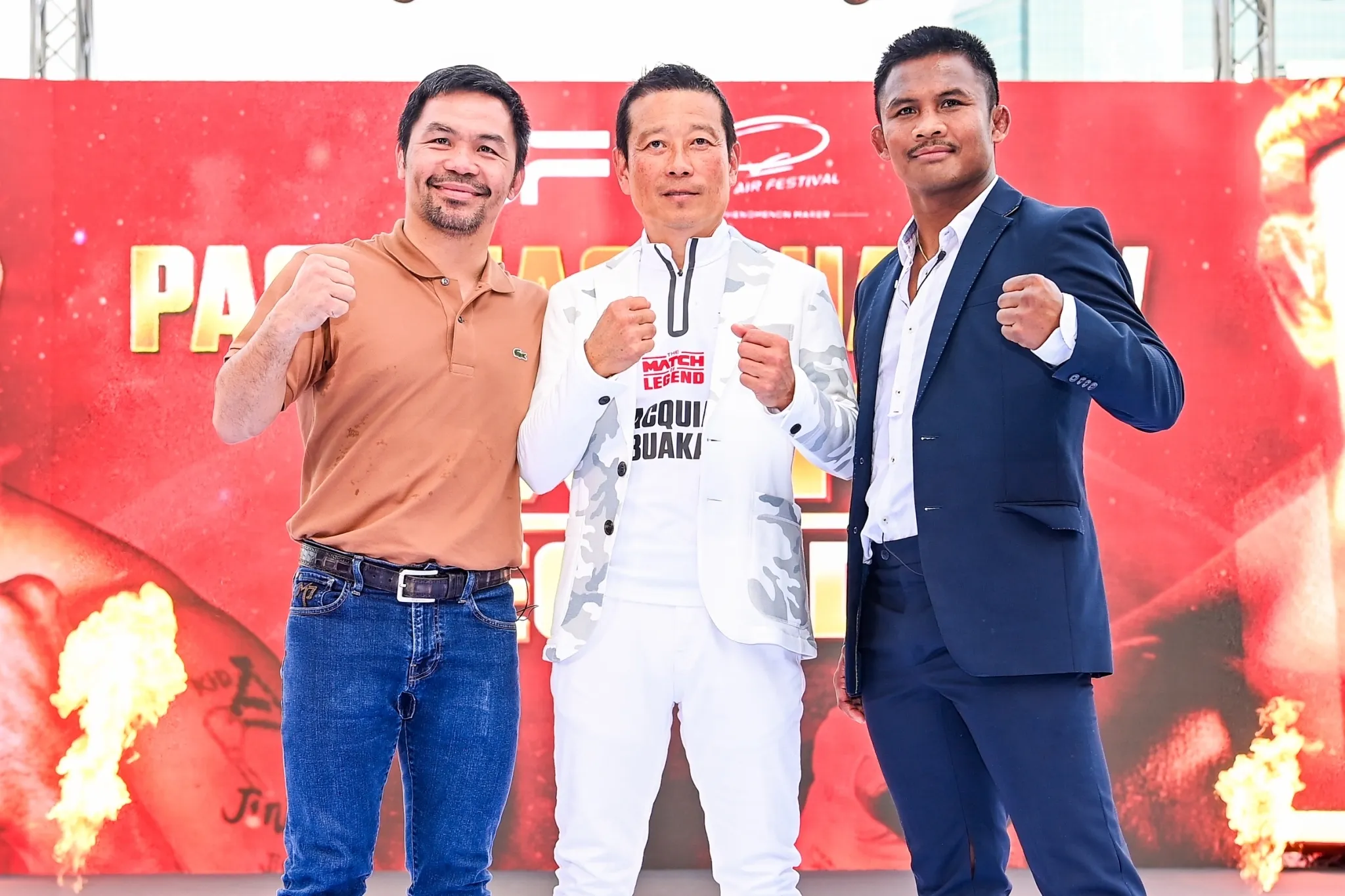 While Vinij did not reveal the fight purses, he revealed that the event will cost $25 million, making it one of, if not the most expensive combat sports event in Thailand's history.
For Buakaw, this match up is a dream comes true, he said "When I learned that I would fight with Pacquiao I was very happy that I could fulfill my dream."
Manny Pacquiao fought in Thailand twice over two decades ago, when he won his first world title against Chatchai Sasakul in 1998, before losing it to Medgoen Singsurat in 1999.