Buakaw is keeping a busy schedule in the last years of his career.
In a fight billed as 'Last Of The Generation', Buakaw Banchamek, 41, will take on Yasuhiro Kido at the Rajadamnern World Series on September 9 in Bangkok, Thailand.
The 40-year-old Japanese fighter has been a K-1 MAX veteran himself, having made his promotional debut all the way back in 2005. He has faced a plethora of household names such as Artur Kyshenko, Albert Kraus, Andy Souwer, and Murthel Groenhart but never took on the two-time K-1 MAX champion Buakaw.
The two athletes are the only early-day K-1 MAX fighters that are still actively competing.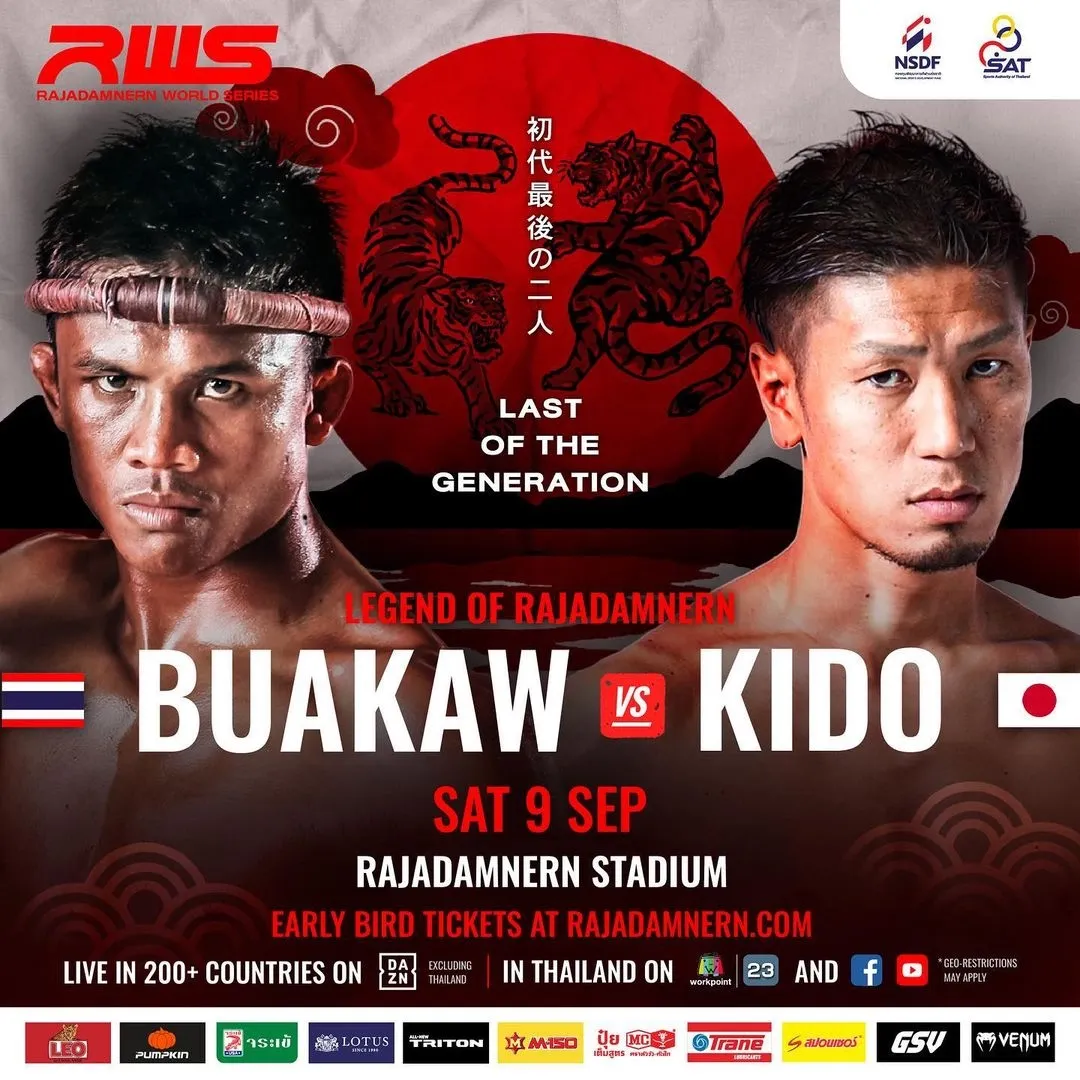 Having just gone to a draw against former K-1 Super Lightweight champion Rukiya Anpo in May, Buakaw is gearing up for more compelling fights towards the tail end of his career. First in line will be Yasuhiro Kido in September, then fellow legend Saenchai in November, an opponent yet to be announced in December, and to top it all off, Manny Pacquiao in the first quarter of 2024.
An impressive career revival for the Thai Muay Thai ambassador, who spend the last few years prior to his signing with the RWS in relative obscurity, fighting opponents with not a lot of value to their name.