GLORY announced additional fights for GLORY 83, taking place on February 11 at the Grugahalle in Essen, Germany.
As announced earlier, the main event will feature a Light Heavyweight title fight between current champion Sergej Maslobojev and number one-ranked contender Donegi Abena.
The co-main event will feature a title fight in the Middleweight division, with champion Donovan Wisse defending his belt against top contender Cesar Almeida.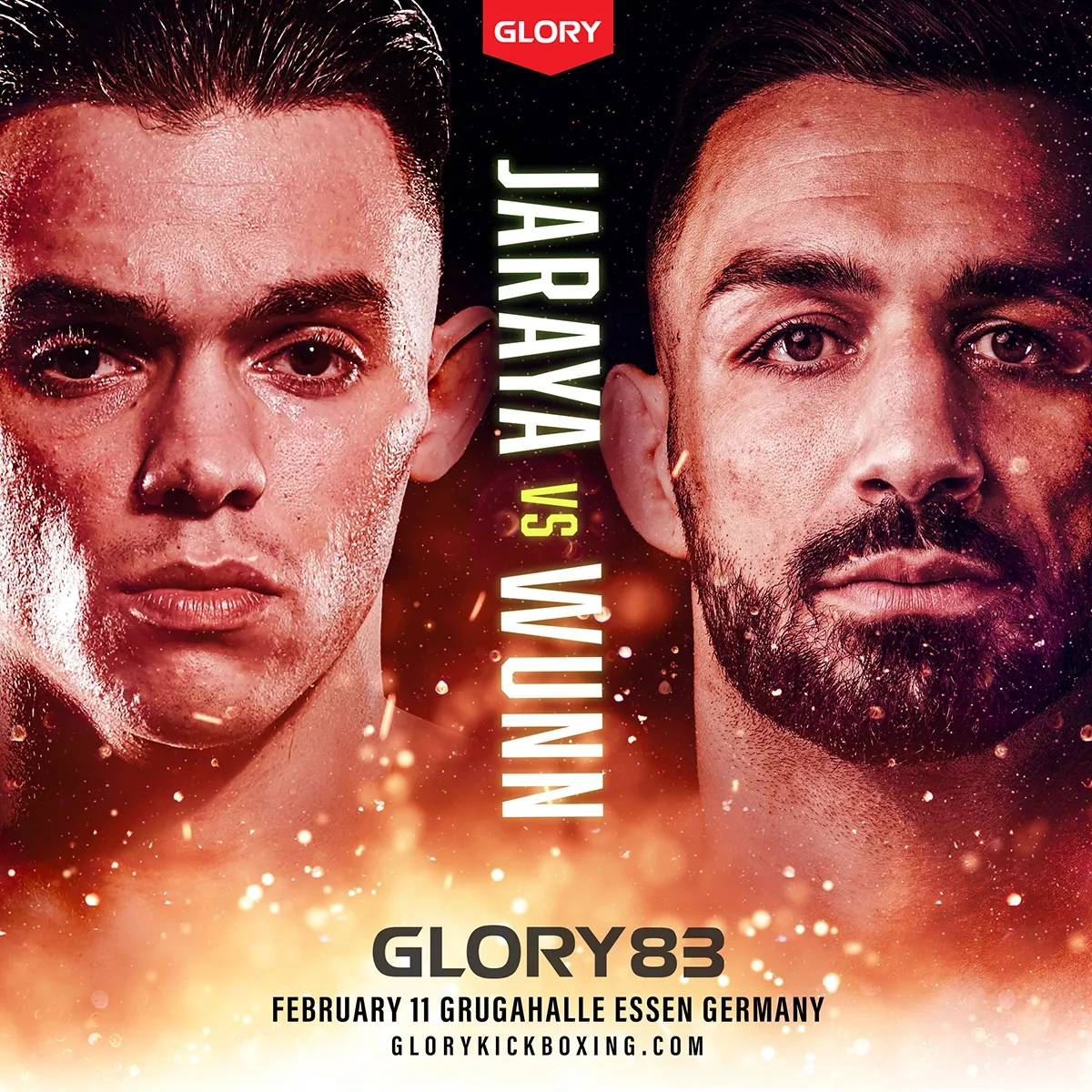 Also featured on the card will be the return of fan-favorite Mohammed Jaraya. The event will mark Jaraya's first appearance inside the GLORY since December of 2019, when he beat Masaro Glunder at COLLISION 2. The Morrocan fighter signed a new multi-fight contract with the promotion earlier this year, and fans were wondering when he will step back into the ring. He will meet Chris Wunn in a catchweight bout.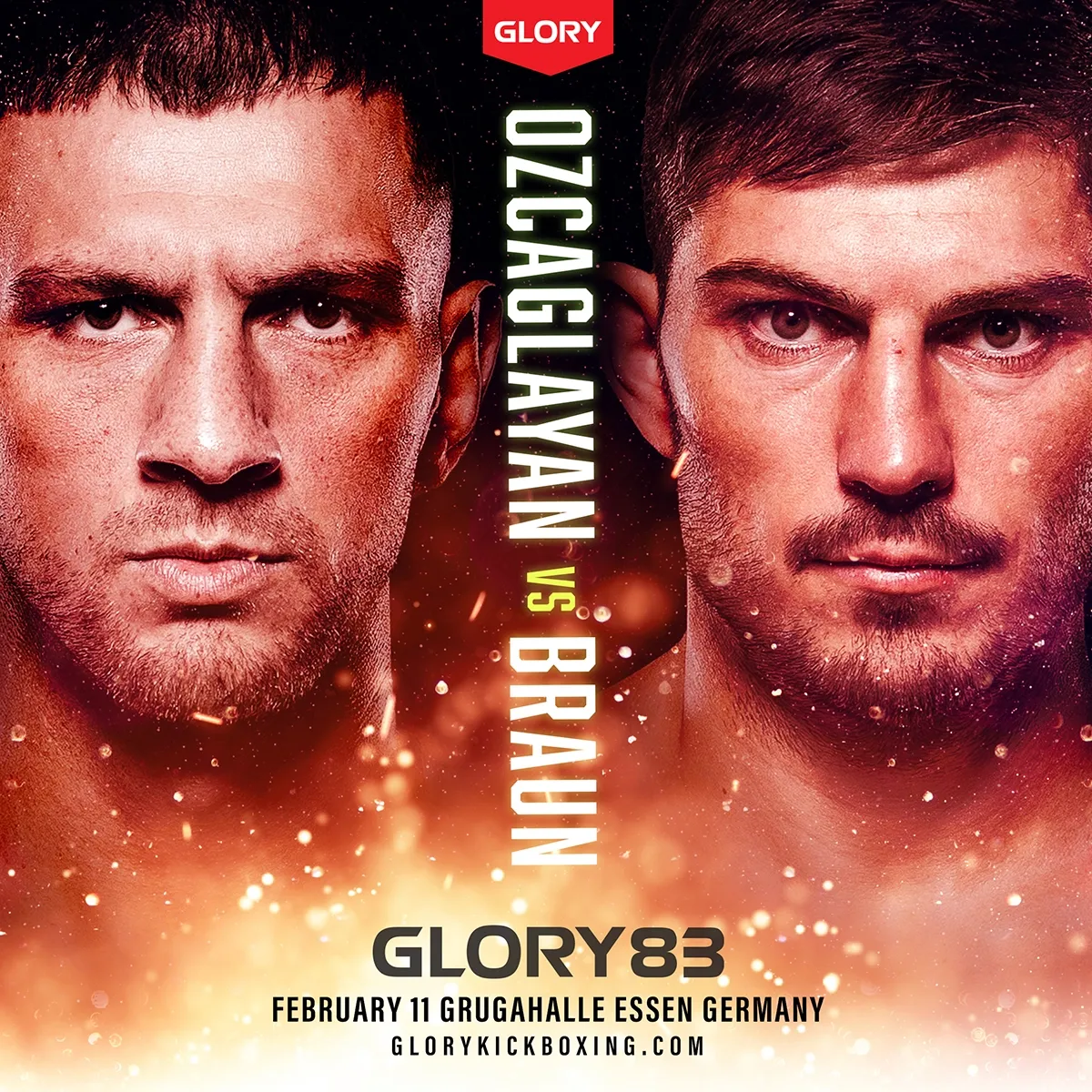 Two top-five Middleweights clash, as Serkan Ozcaglayan and Sergej Braun will meet in a bout with potential title implications on the line. Ozcaglayan has rebounded with a TKO victory over Juri De Sousa at GLORY 82, while Braun put together a nearly flawless promotional debut at COLLISION 4, where he defeated Michael Boapeah. The German fighter is a former Kyokushin Karate fighter, where he won numerous titles at the European Championship and placed highly in the World Championship.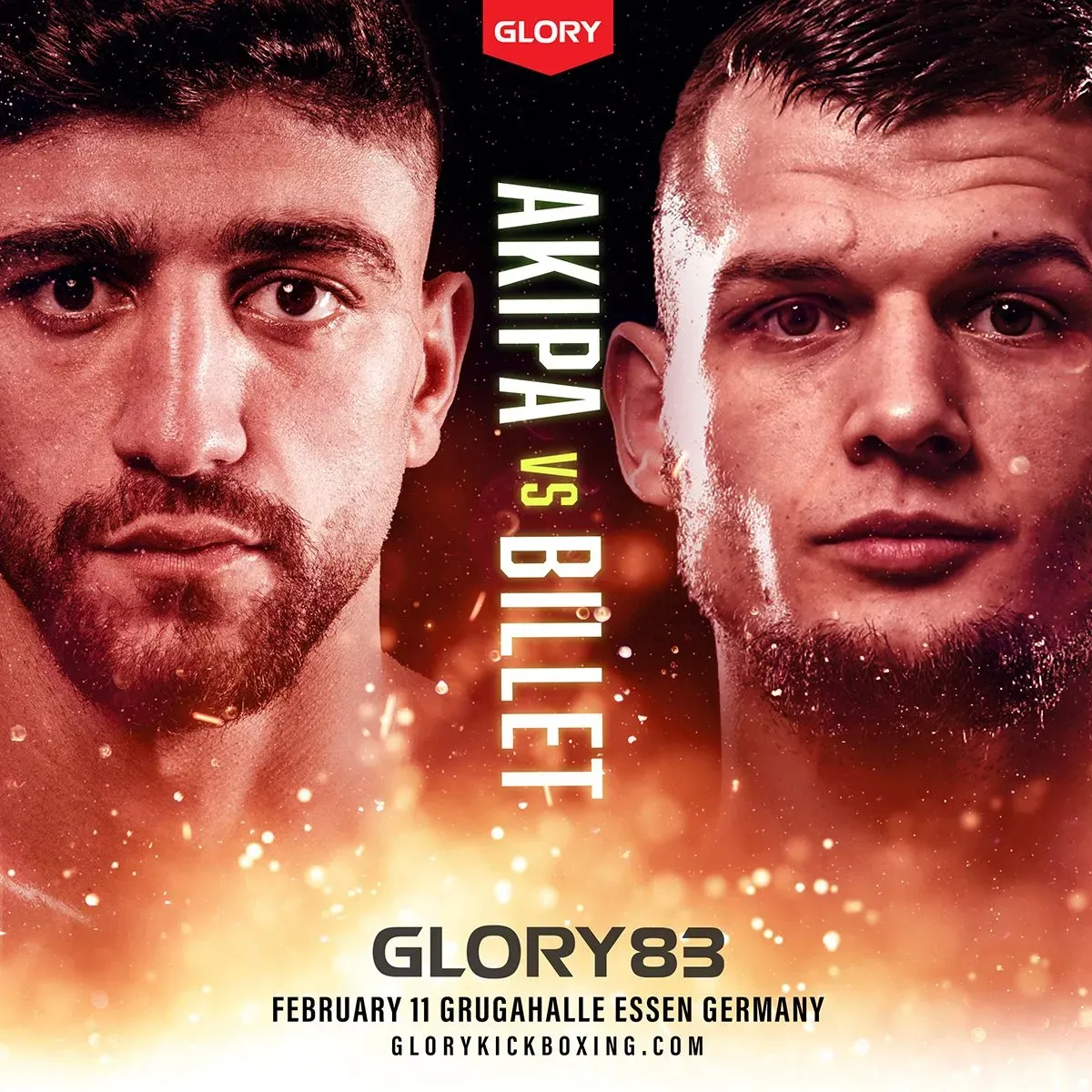 Additionally, No. 2 Lightweight contender Guerric Billet will fight the division's No. 5 contender Cihad Akipa, and promotional newcomers Uku Jürjendal and Nabil Khachab will clash in a Heavyweight match.
Plus, Jos Van Belzen will square off against Robin Ciric in a Welterweight contest.
GLORY 83 will be streamed live on Videoland in the Netherlands. For viewing information outside of the Netherlands, visit GLORYKickboxing.com.
Tickets go on sale Friday, December 16, 9am CET - click here to buy tickets.
More bouts will be announced in the coming weeks.
GLORY 83 FIGHT CARD
---
Sergej Maslobojev (c) vs Donegi Abena - Light Heavyweight Title Bout
Donovan Wisse (c) vs Cesar Almeida - Middleweight Title Bout
Serkan Ozcagalyan vs Sergej Braun - Middleweight Bout
Mohammed Jaraya vs Chris Wunn - Catchweight Bout
Guerric Billet vs Cihad Akipa - Lightweight Bout
Uku Jürjendal vs Nabil Khachab - Heavyweight Bout
Jos van Belzen vs Robin Ciric - Welterweight Bout