GLORY 83 took place on February 11 at the Grugahalle in Essen, Germany.
In the main event, top Light Heavyweight contender Donegi Abena scored an upset win against Sergej Maslobojev. The Surinamese challenger brought the fight to the champion, making this a closely contested affair. The five judges ringside had a tough night in the office with every round being razor close.
Abena had more success on the inside, while Maslobojev scored with his signature jab into low kicks. In the fourth round, a huge cut on Sergej Maslobojev's shin opened up, which resulted in the ringside doctor stepping in and stopping the bout. A controversial decision, as the champion fought through a similar injury before, when he won the vacant title against Tarik Khbabez.
Nonetheless, a superb performance for the only 24-year-old Donegi Abena, who, after his third attempt, can finally take home the belt.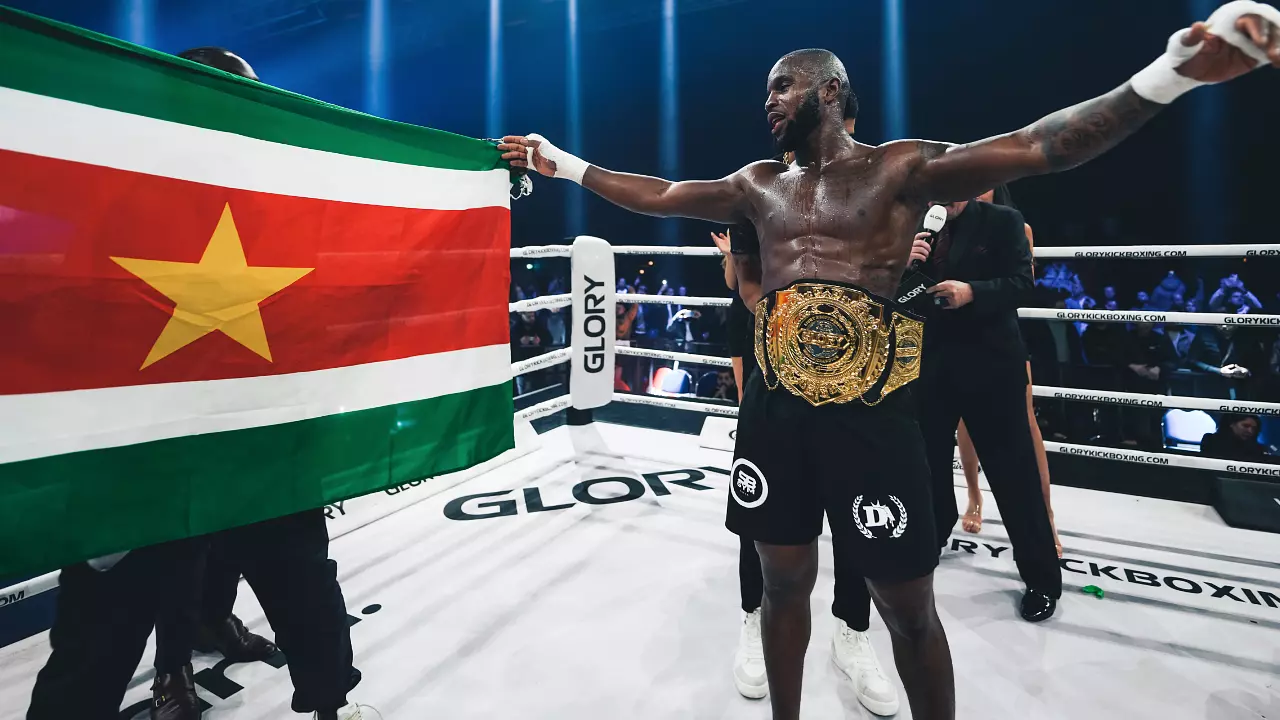 In the co-main event, GLORY Middleweight champion Donovan Wisse continued his dominant run against Cesar Almeida.
Unfortunately, the fight was only contested as a non-title bout over three rounds, but that didn't stop the champion from performing like he usually does. Almeida had short-lived success when he hurt Wisse's left leg in the second round, but Wisse made quick adjustments, switching to southpaw and adapting his gameplan.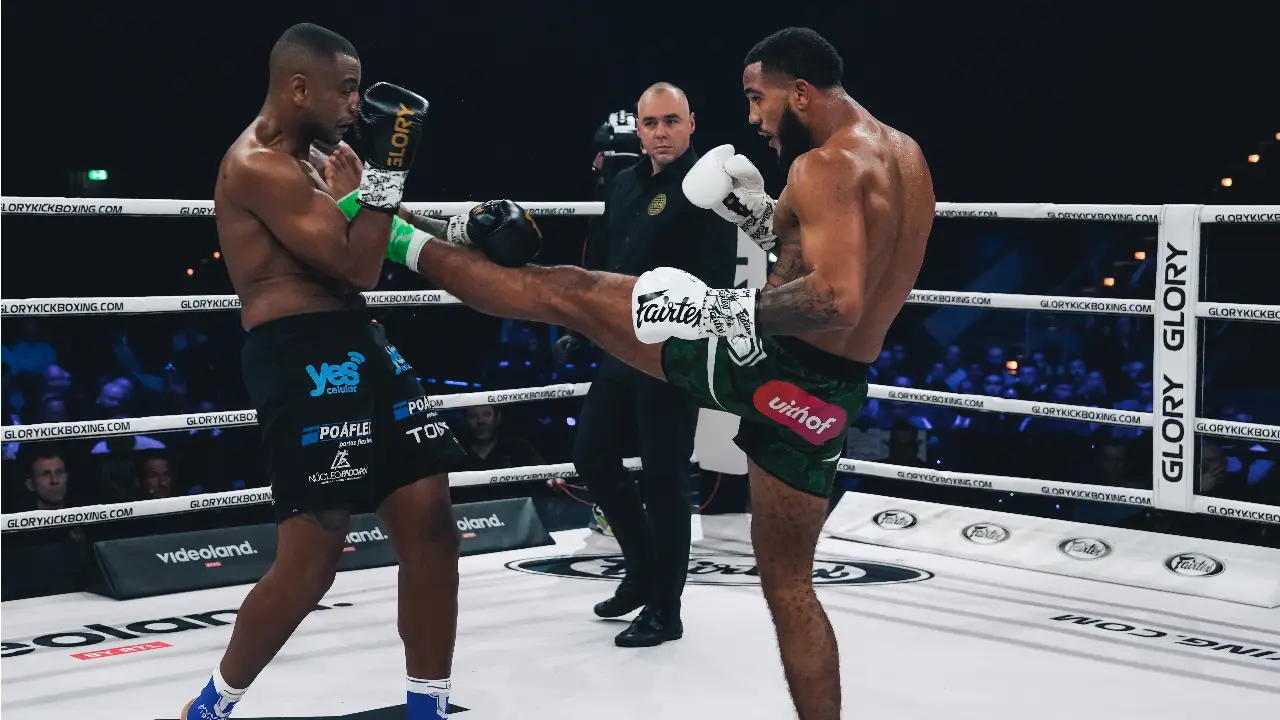 Ahmad Chikh Mousa and Berjan Peposhi delivered one of the most action-packed fights of the year.
Peposhi came out swinging, putting on unbelievable pressure and volume against the German fighter. Nonetheless, Chikh Mousa prevailed, patiently stalking Peposhi and waiting for his opportunity to land big shots.
Down two rounds, Chikh Mousa turned around the bout, scoring a huge knockdown to take home the unanimous decision.
GLORY 83 RESULTS
---
MAIN CARD
Donegi Abena def. Sergej Maslobojev via TKO (Doctor Stoppage) at 2:15 of R4 - GLORY Light Heavyweight Championship
Donovan Wisse def. Cesar Almeida via Unanimous Decision
Serkan Ozcaglayan def. Sergej Braun via KO at 2:40 of R2
Guerric Billet def. Cihad Akipa via Split Decision
Robin Ciric def. Jos van Belzen via Split Decision
Nabil Khachab def. Uku Jürjendal via Unanimous Decision
Ahmad Chikh Mousa def. Berjan Peposhi via Unanimous Decision
PRELIMINARY CARD
Chris Wunn def. Jonathan Mayezo via Unanimous Decision
Arman Hambaryan def. Sorin Caliniuc via Split Decision