Several champions and title challengers will be featured on August 26.
While the main set-piece of the August 26 RISE World Series event will of course be the -54 kilogram tournament, several of the promotion's best will likewise make an appearance, making for yet another strong World Series card.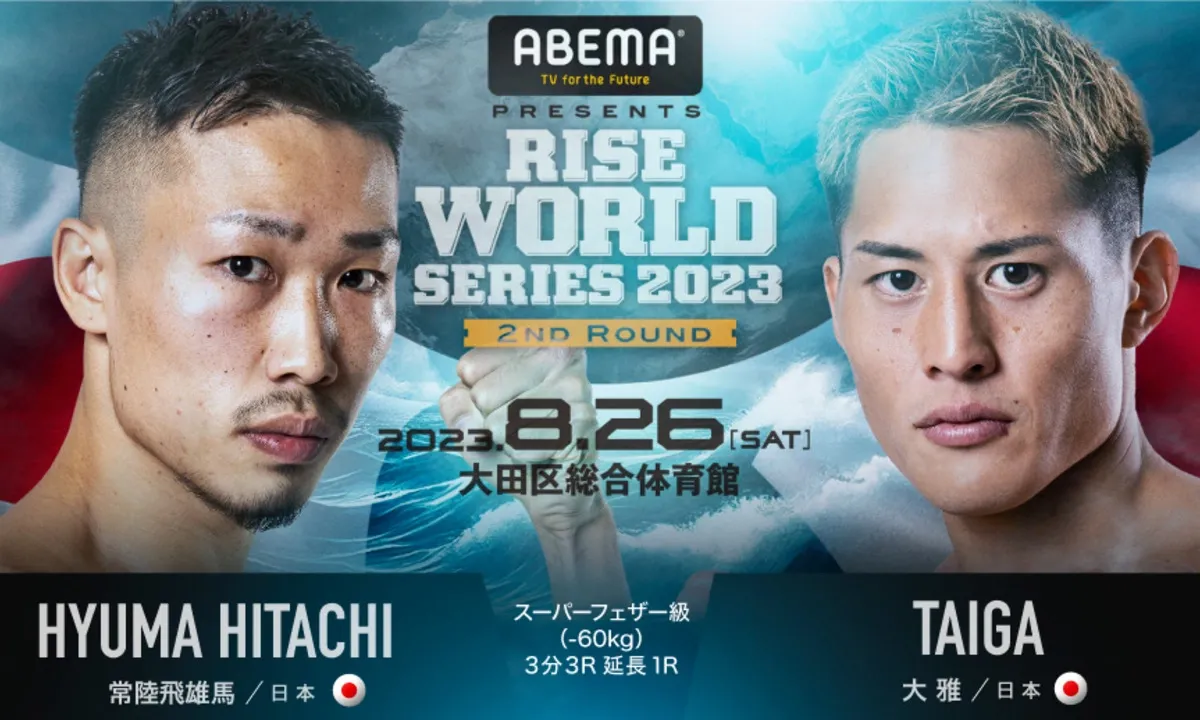 One-time RISE Super Featherweight title challenger Hyuma Hitachi will face the two-time K-1 Super Featherweight champion Taiga Kawabe. Hyuma saw his stellar seven-fight win streak, which included a career-best victory over Yuki Kasahara, snapped by the RISE kingpin Chan Hyung Lee in January of this year. His opponent, Taiga, finds himself on the opposite side of the spectrum. Following a truly catastrophic three years beginning in 2017, during which he went on a 1-8-1 run, he's been slowly rebuilding his career and now finds himself on the cusp of a title shot should he prevail against the hard-hitting Target Shibuya representative. Either way, a potential RISE title challenger could be produced in this meeting.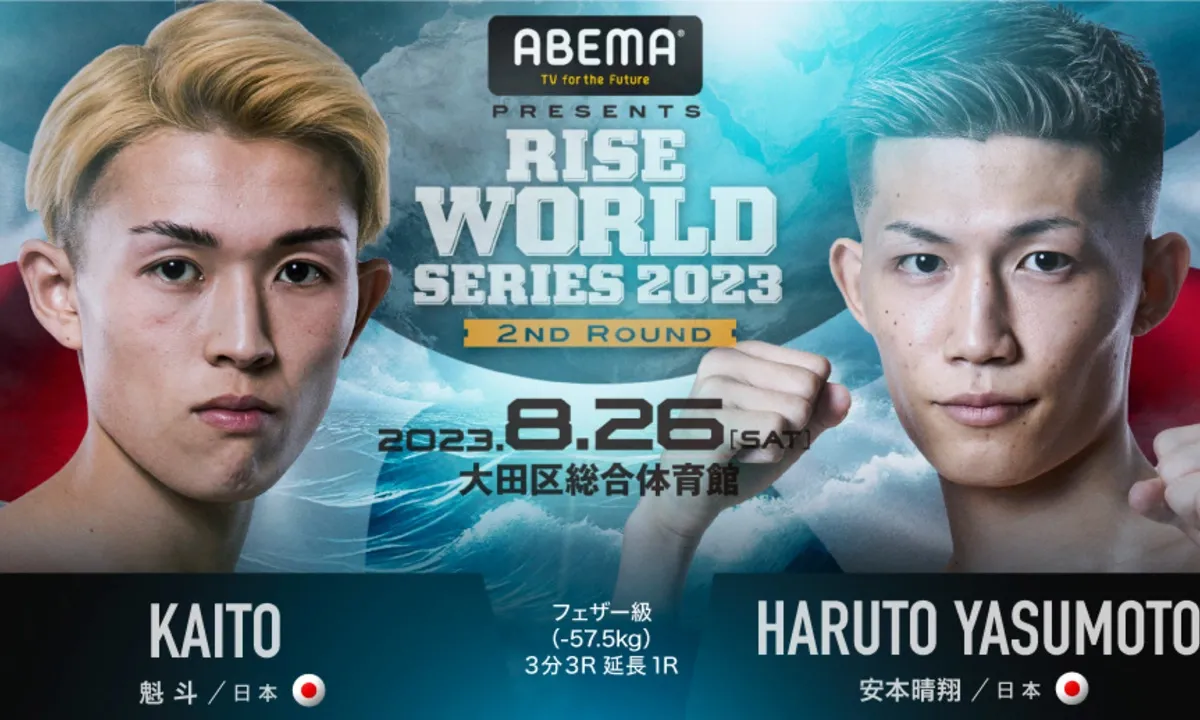 Two young prospects, both quite successful as amateurs, will face each other in the other standout bout of the undercard, as 21-year old Kaito Sakaguchi takes on 23-year old Haruto Yasumoto. While Sakaguchi has been taking elite scalps for the past several years, Yasumoto has only recently moved up to RISE from the regional scene – although his triumphs over Toma Tanabe quickly earned him the right to call himself one of the best at the weight. Much like the previous matchup, the contest has title implications, with the winner edging quite close to a fight with RISE featherweight champion Keisuke Monguchi.
Two champions have furthermore been announced for the undercard as well, both in non-title bouts, albeit against uninspiring competition. Pound-for-pound ranked Koyuki Miyazaki will take on Muay Thai stylist Jumliat SuratThaniRajanhat, who will be making her kickboxing debut, while Kan Nakamura will take on SENSHI veteran Alisher Karmenov. Both the RISE champions will enter as sizable favorites and an upset seems unlikely.
Additionally, Ruben Seona makes his return after a valiant effort against Shiro in the quarterfinals. He takes on Jin Mandokoro. Mandokoro won a 'tournament reserve fight' against Kazane during the last event, in case one of the fighters drops out for whatever reason, as is the often the case in tournaments. Confusingly, this fight also billed as a 'tournament reserve fight'.
The event will be broadcast for free worldwide on Abema, while tickets are already on sale.