K-1 is hoping to rebound from blunders following its last event.
It's official! The sequel to K-1's messy, but exciting rebrand is set for December 9 at the Edion Arena in Osaka.
Whilst there was some controversy surrounding the last event regarding the lack of an international broadcast after a deal with DAZN and FITE fell through at the last second, the promotion hopes to regain favor with the fans by putting on an action-packed fight card with three title fights. Two of those title fights are rematches between finalists from two tournaments earlier this year.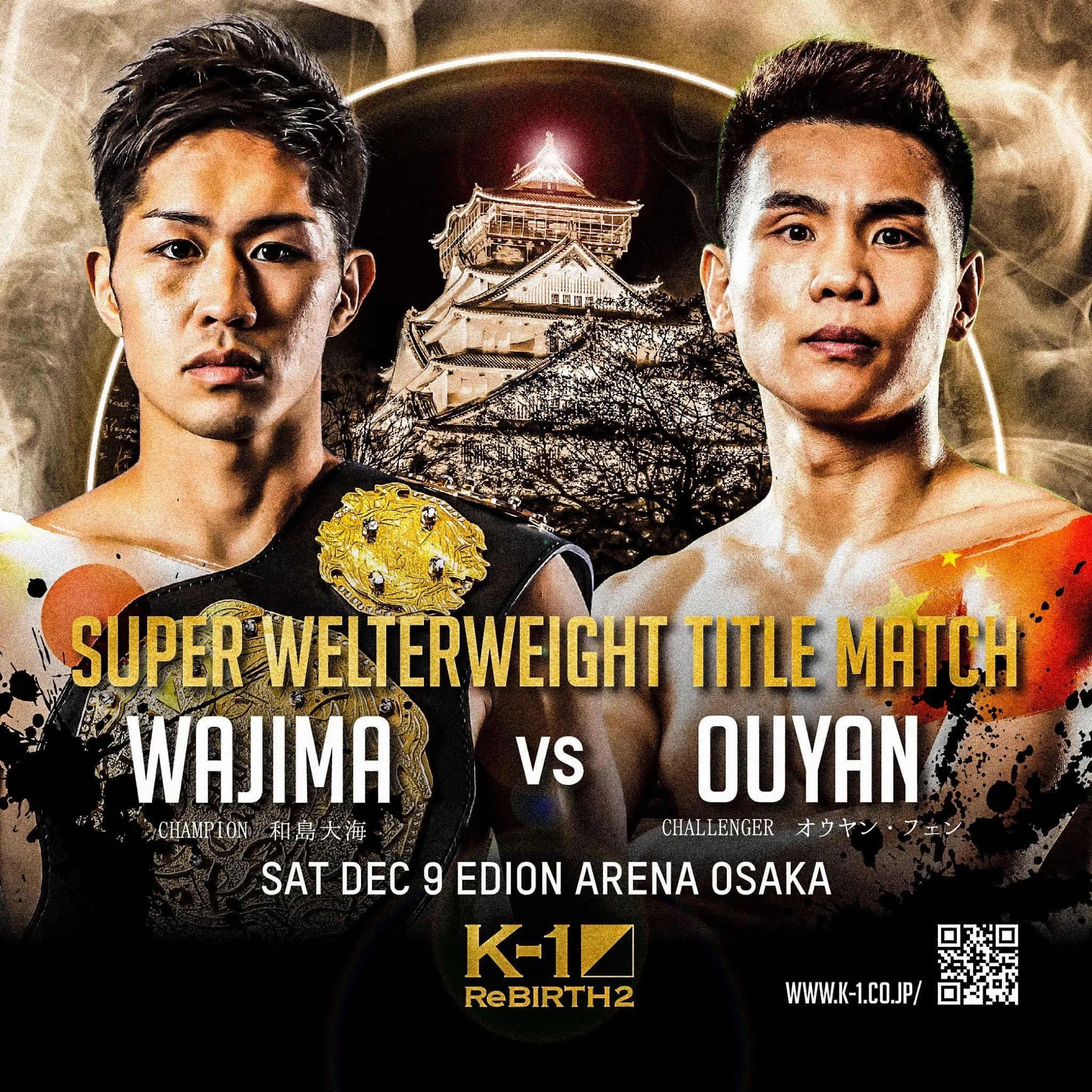 The main event will feature a long-awaited Super Welterweight (-70 KG) title match between two of the best unranked fighters in the weight class, K-1 Super Welterweight champion Hiromi Wajima and WLF -70 KG champion Ouyang Feng.
Hiromi Wajima is coming into this fight with eight straight victories, with his last two fights being career best performances for the southpaw kicker from Osaka. In Wajima's fight against Jomthong, Wajima looked dominant, brutalizing the leg of the Thai fighter whilst taking little damage himself enroute to stopping Jomthong in the extension round after accumulated damage from the leg kicks. In his last fight again Jordann Pikeur, Wajima avenged his previous loss against the Dutchman by making short work of him with a series of unrelenting back leg attacks, knees, and punches to secure a TKO victory in the second round.
Meanwhile, Ouyang Feng has had similar success against foreign opposition, winning against former GLORY standouts Christian Baya and Anatoly Moiseev in his last two. Against Moiseev, Ouyang applied constant pressure with an onslaught of quick punches and calf kicks, eventually finishing the Russian a little over two minutes into the first round. In the last three years, Ouyang Feng was incredibly active, fighting 21 times, with only one loss against Luo Chao, a loss he would avenge twice in the same time span.
The fight between the two is expected to be an action packed kicking match, with the victor likely being a prime candidate to break into the upper echelon of the Lightweight rankings.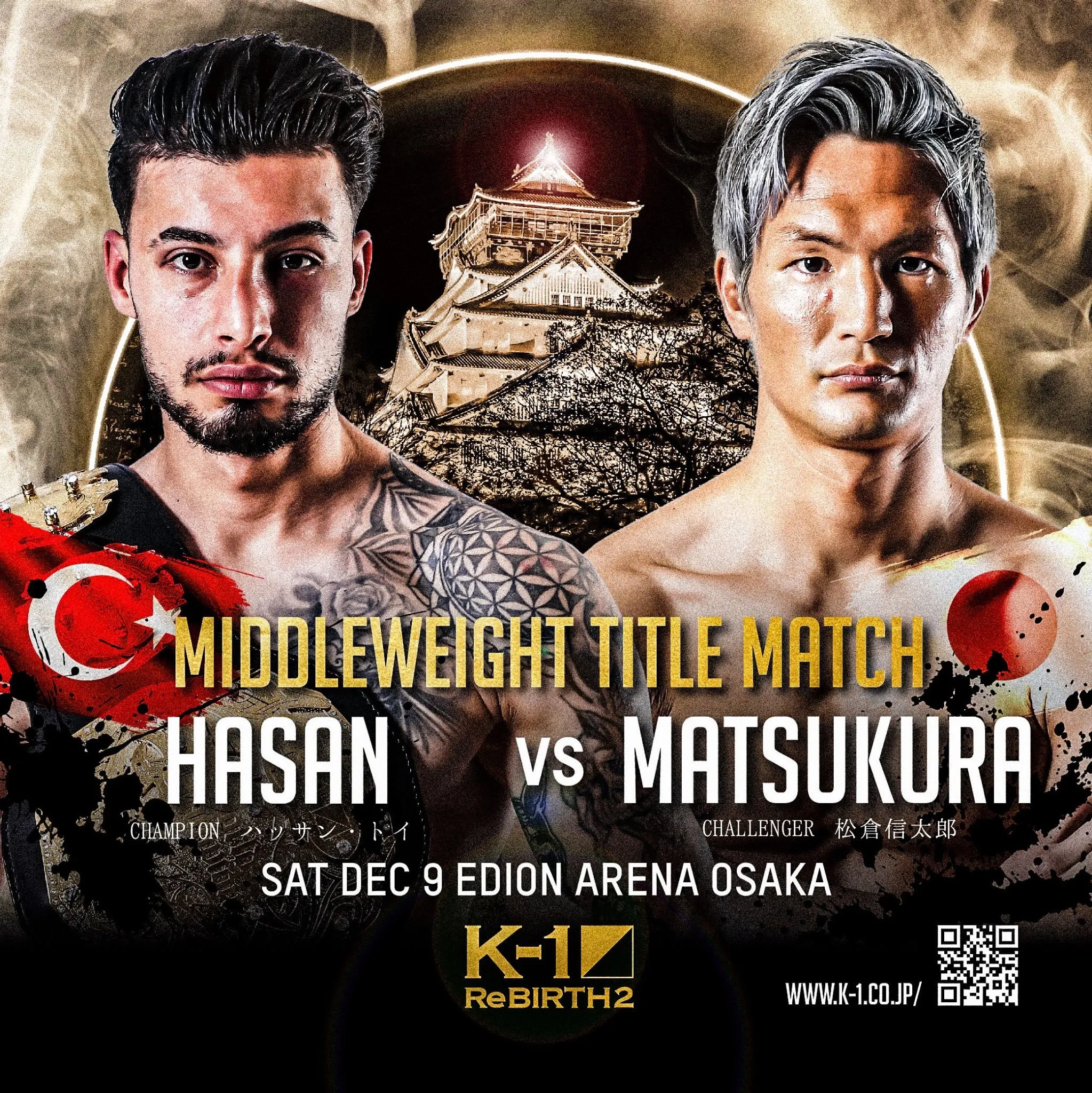 The Middleweight (-75 KG) title match between Hasan Toy and Shintaro Matsukura will be a rematch between two tournament finalists. In June, Toy previously finished Shintaro a minute into the first round with a brutal left hook. Toy had a rough road to the finals, having fought a gritty back-and-forth brawl against Chinese fighter Li Hui hours before in the semi-finals of the tournament, which had the Dutch-Turkish fighter sporting a swollen left eye going into the final.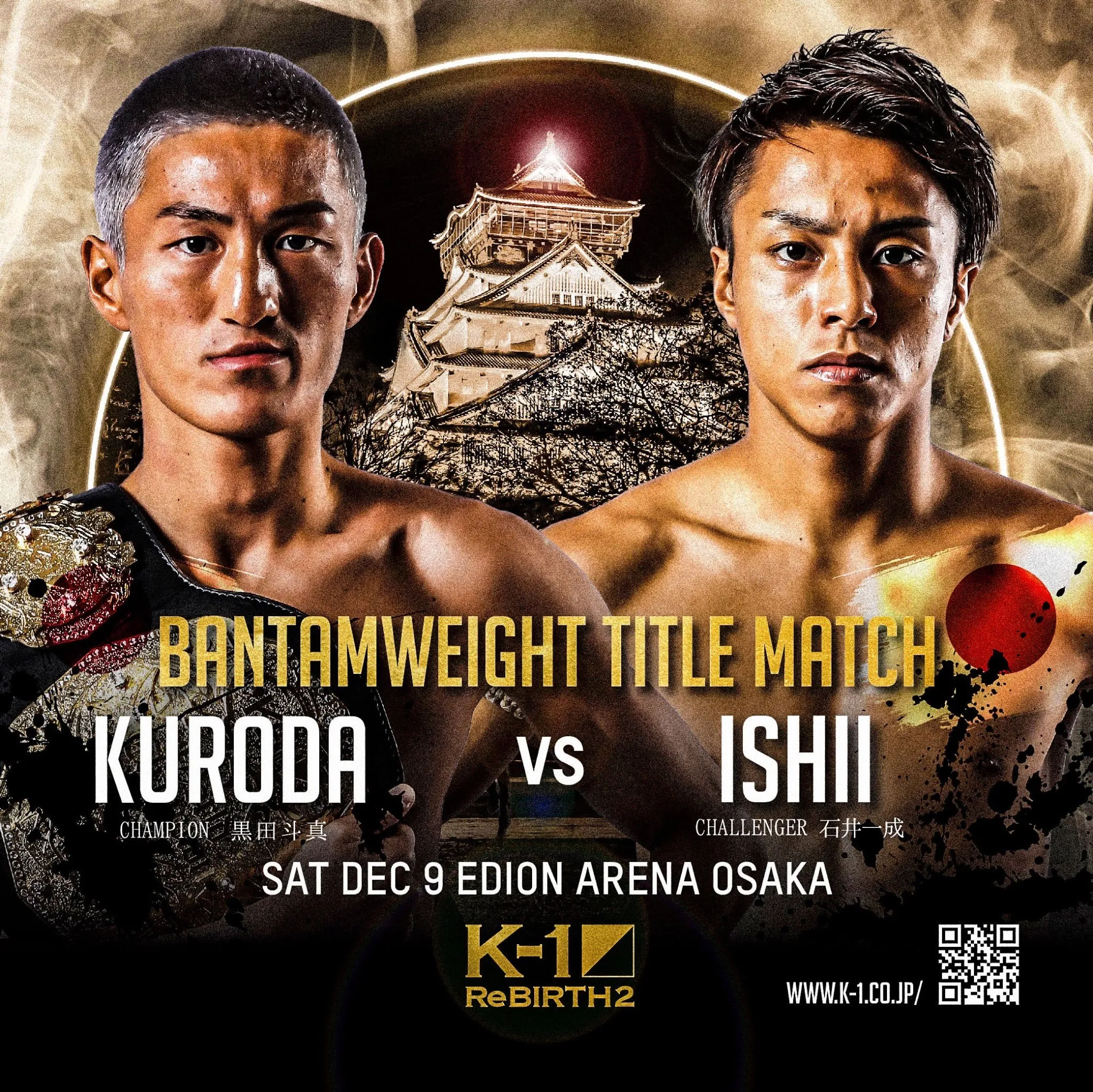 In a similar vein, the Bantamweight (-53 KG) title match between Toma Kuroda and Issei Ishii is also a rematch between tournament finalists, albeit both fighters having a much closer fight. The fight was a close back and forth between the two lightning fast fighters. Going into the extension round, the fight was much of the same, with both fighters being on equal footing all fight. Ultimately, Kuroda would win a razor thin split decision over Ishii in the extension round. The rematch is expected to be similar, with both fighters being so equal, one night could be the difference that changes the results.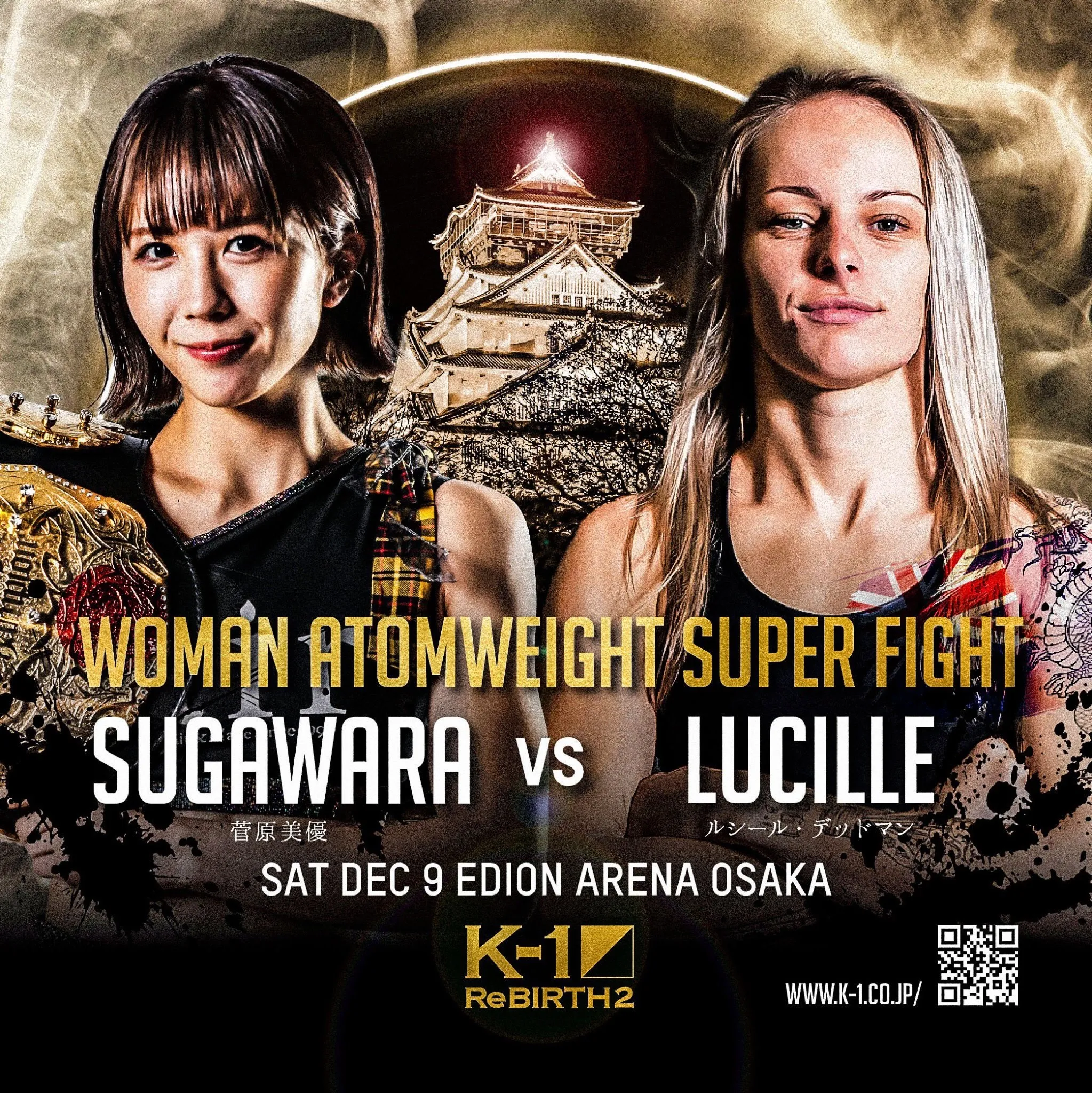 Last but not least, the women's Atomweight (-45 KG) champion Miyuu Sugawara will clash with Lucille Deadman in a non-title fight. Deadman is the WBC Australia and Queensland Minimum Flyweight champion, with a record of 12-1. Sugawara is coming off a career best winning streak in her last four fights, winning a fight against former K-1 champion Phayahong and getting her first career finish against Chan Lee.
ADDITIONAL FIGHTS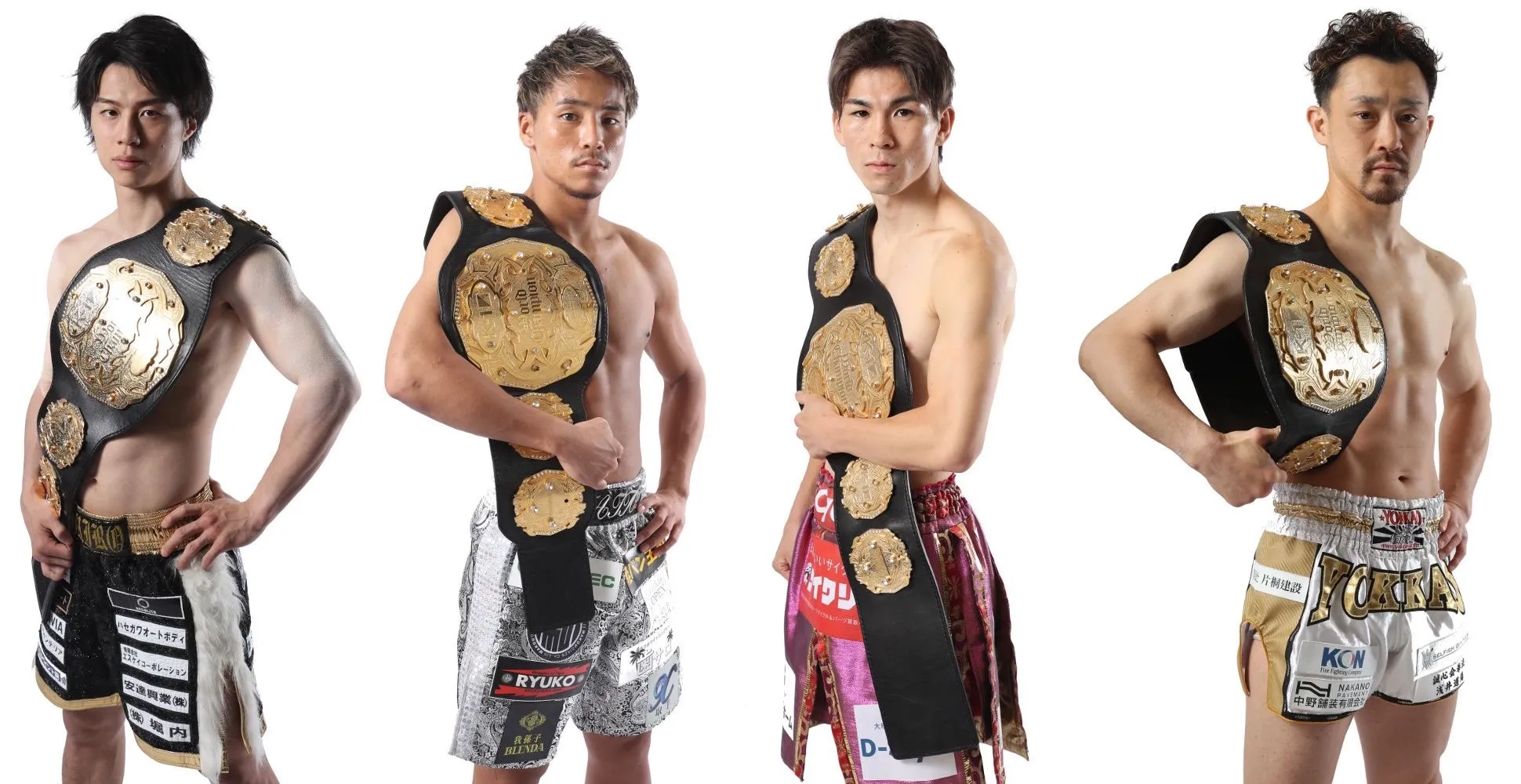 It was also announced that four more champions will make their return – Akihiro Kaneko, Gunji Taito, Leona Pettas, and Tetsuya Yamato.
More updates on the fight card will follow as K-1 announces them.