Yuki Yoza, Akihiro Kaneko, and Toma Kuroda will lead K-1's return to Yokohama Budokan.
On 14 April 2023, K-1 announced seven matches including three non-title fights for its champions for the 'K-1 World GP 2023 in Yokohama' event on June 3.
Newly crowned Lightweight champion, Yuki Yoza, looks to build on the momentum when he faces off against Irish fighter, Aaron Clarke.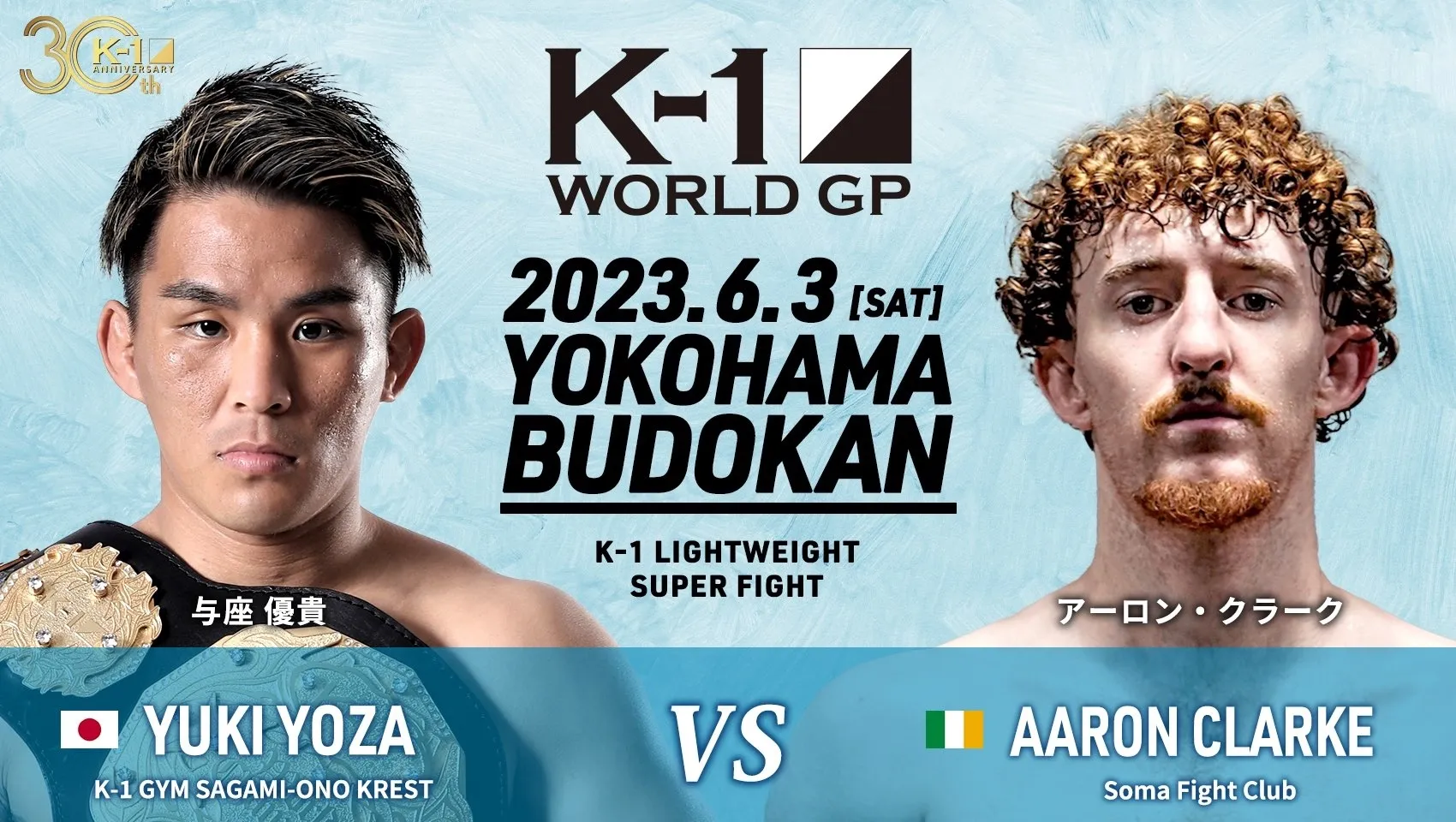 The former Kyokushin World Champion last outgunned and took the belt from his bitter rival, Taio Asahisa, in the co-main event of K'FESTA 6. Aaron Clarke is a 2x ISKA Irish and Cage Legacy champion, but is coming off decision losses to Alfie Smith for the ISKA Commonwealth Welterweight Muay Thai title and to Jamie McGowan. A tough rebound fight for "The Bounty Hunter"! The Japanese fighter commented, "I am happy that I get to fight a strong fighter from abroad, but I believe that the level is different, so I want to dominate and win".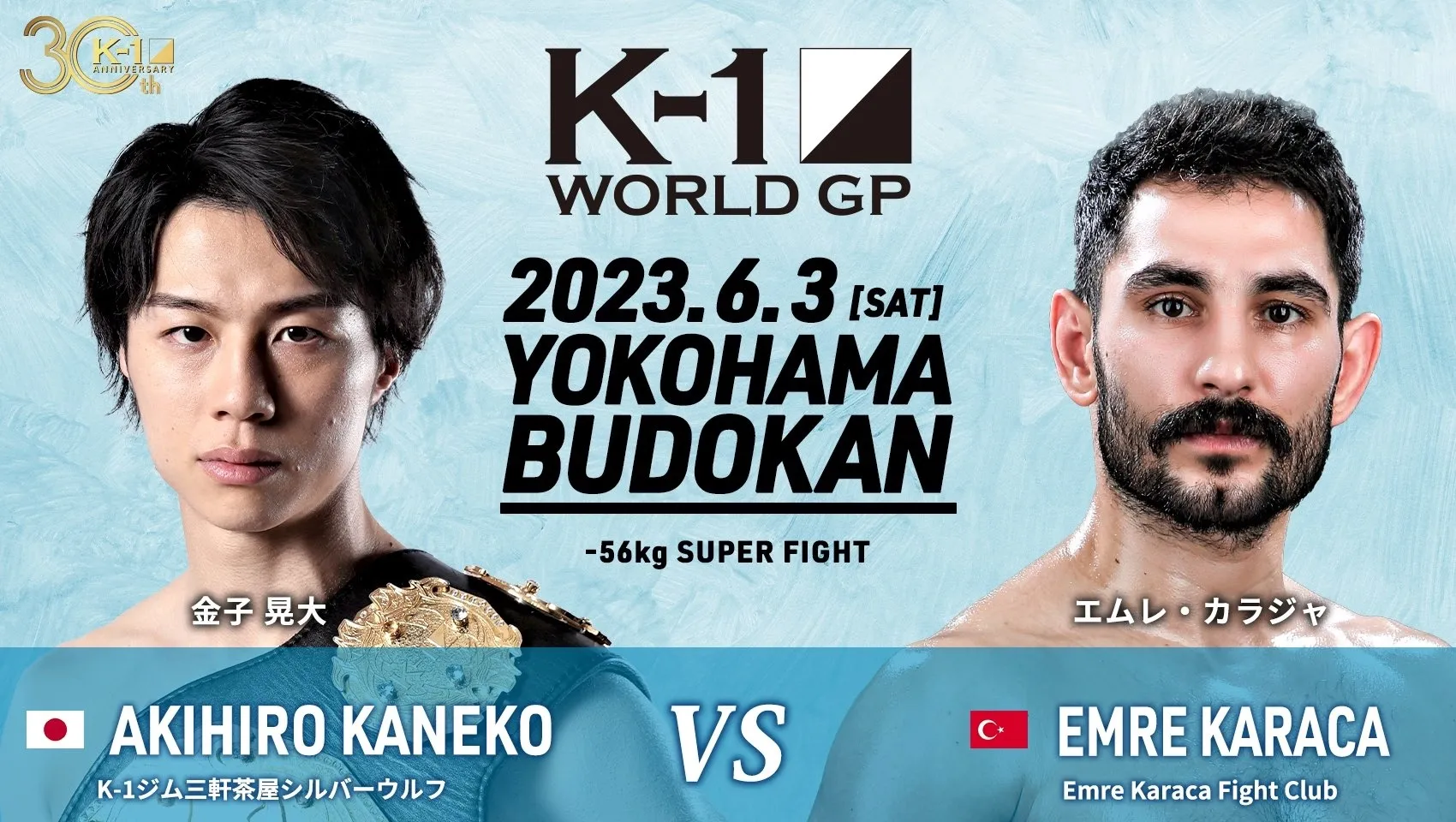 Coming off his first title defense, Akihiro Kaneko, will face Turkey's Emre Karaca. In March 2023, Akihiro successfully defended his K-1 Super Bantamweight Title in a close decision win over Kompetch. His opponent, Emre holds an undefeated record of 10 wins and won the WAKO Senior And Master European Championship at 57 KG in 2022. Reflecting on his "lackluster performance" against Kompetch, Akihiro said he will aim for a knockout win over Emre.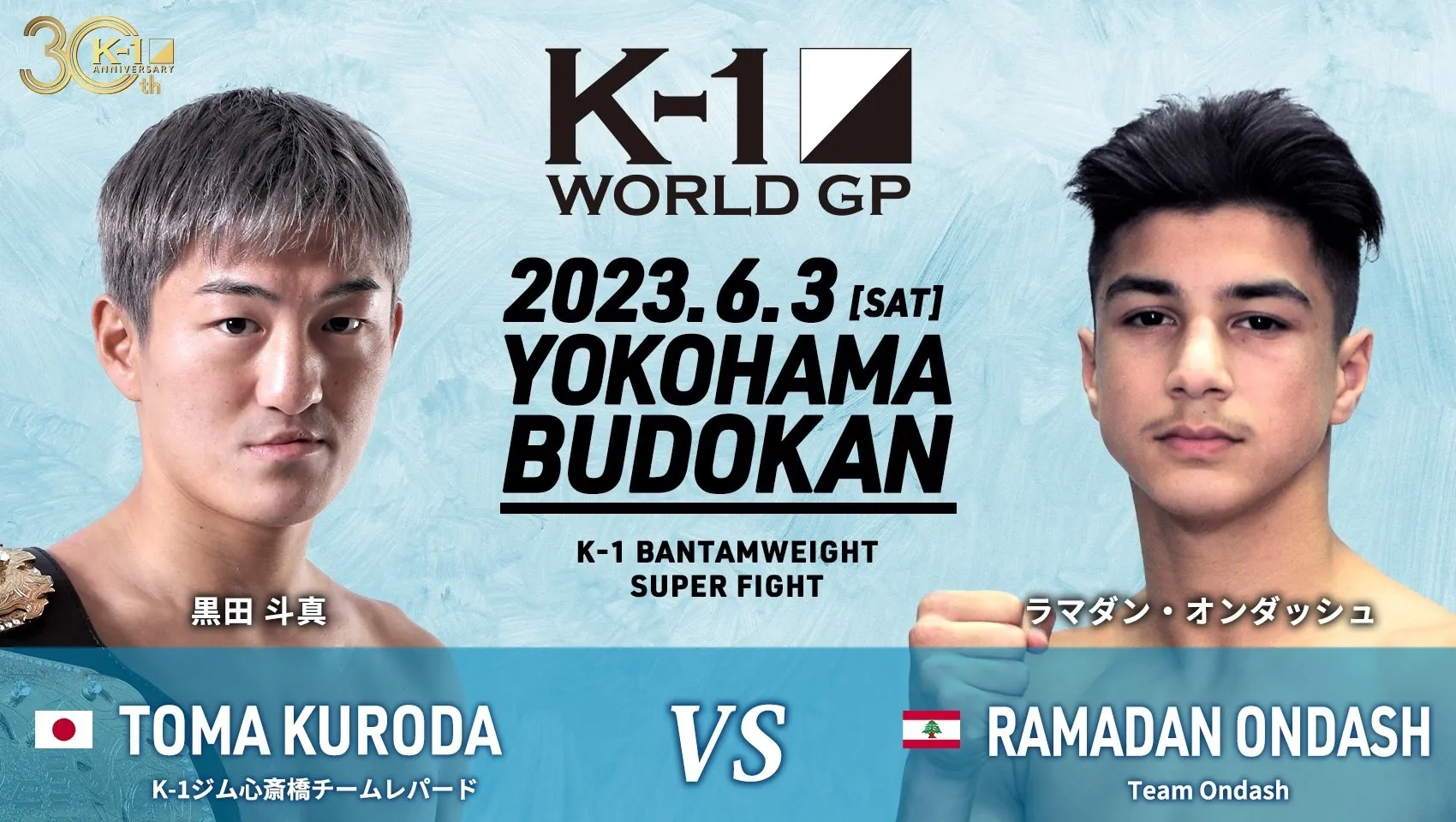 Half a year after his tournament victory, K-1 Bantamweight champion, Toma Kuroda, will compete against Lebanese golden boy, Ramadan Ondash. Toma last competed last December, defeating Yodsila, Kazuki Miburo and Issei Ishii in one night to win the inaugural K-1 Bantamweight title. Ramadan is a top prospect in the Middle East, holding an amateur record of 108 wins, 3 defeats and 5 draws, and an undefeated professional record of 3 wins, including his last decision win in January 2023 over Shakhruz Djuraev.
A viral star in his childhood, praised as the next big thing, this presents a huge step for the still only 16-year-old.
Looking to the future, Toma stated his desire to compete in a K-1 against RISE match against RISE Super Flyweight Champion, pound-for-pound great and No. 1 fighter at 53 KG, Kazuki Osaki.
ADDITIONALLY ANNOUNCED
---
Koji Ikeda vs. Petchmongkol Soonkelahuaytom – 53 KG
Kazuki Miburo vs. Yusei Shirahata – 53 KG
Tatsuya Tsubakihara vs. Riku Morisaka – 57.5 KG
Rui Okubo vs. Ryunosuke Saito – 53 KG