A male and female pound-for-pound talent will make an appearance at RISE El Dorado 2023 on March 26.
RISE Super Flyweight champion and current fifth-best pound-for-pound kickboxer Kazuki Osaki will face Javier Cecilio in a 53.5 kg catchweight bout, 500 grams above his usual championship weight.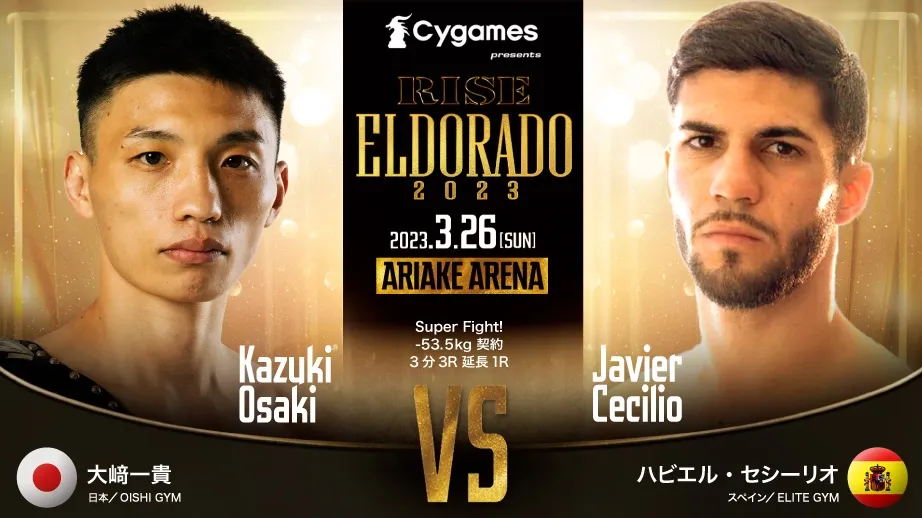 Osaki is undefeated in 14 fights since transitioning to kickboxing from Muay Thai and has more or less cleaned out his division, having beaten every elite fighter available to him, i.e. not currently contracted to K-1. His current opponent, Javier Cecilio, represents a significant step down in competition however. Despite an undefeated 12-0-1 record, Cecilio is largely unknown and hasn't faced an opponent of Osaki's caliber before, nor does he have his experience at the highest levels.
The champion and the promotion both seem to see Cecilio as a stay-busy opponent. RISE CEO Ito stated during the press conference: "You could call this a first step onto the world stage", while Osaki said: "In the next match I'll make sure to win in a proper way in order to get my chance at the [RISE] world championship". As RISE has recently partnered with K-1 and considering COVID measures in Japan are easing up, he should have no shortages of potential opponents in the future.
RISE Atomweight champion Koyuki Miyazaki will face Byun Bo-Kyeong in a -47.5 kg catchweight bout.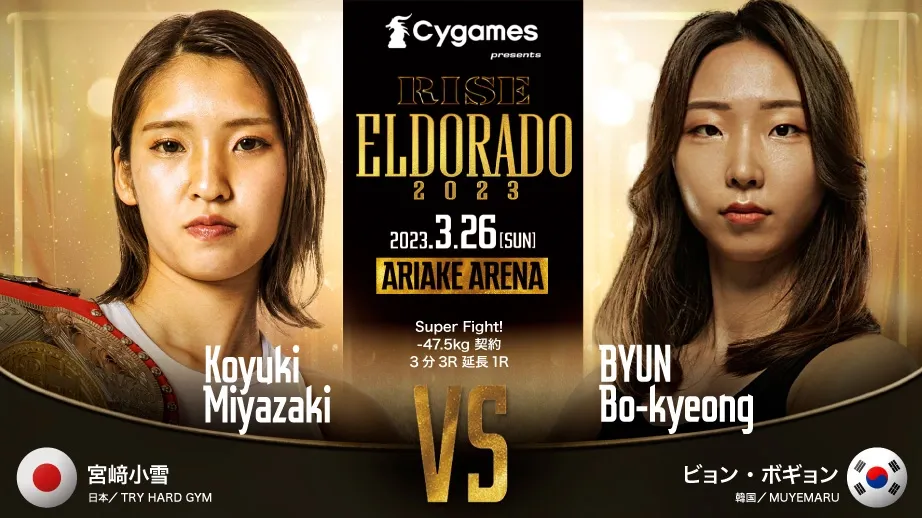 The 20-year-old Miyazaki is currently on an eight-fight win streak, during which time she's captured the RISE Next Challenger tournament title and the RISE championship. Her four victories last year, which included triumphs over Shootboxing titlist MISAKI and top contender Arina Kobayashi, placed her as the runner-up for our 2022 'Female Fighter of the Year' award.
Her opponent, Bo-Kyeong, will come into the fight with a notable size advantage. Aside from usually competing at -52 kg, where she holds a domestic KTK title, she will also have a 7 cm edge in height. With victories in 18 of her 22 fights, Bo-Kyeong should likewise have a slight edge in experience as well.
Miyazaki mentioned her opponent's size in the press conference, stating: "It will be my first time fighting someone from a higher weight class, so I don't know how strong her kicks and punches will be. I'm a bit worried, but I'll overwhelm her with my speed and technique and while I think that will make up the difference, I still want to improve my physical strength, my speed and my technique even further, so I can be superior in every aspect". It will certainly be interesting to see how the technician will deal with a bigger opponent.
Additionally, Montana Aerts, daughter of K-1 legend Peter Aerts will make her RISE debut against Kitariko.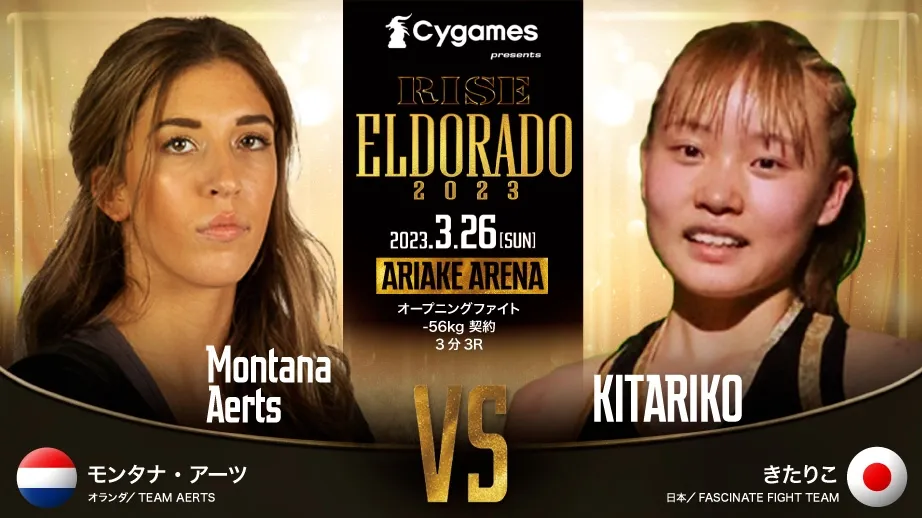 Aerts has made her professional last year, mostly competing on the Bulgarian circuit at Senshi. Now that Peter Aerts and his family made the move to Tokyo, Japan, it makes sense for the Dutch athlete to continue her career in a local promotion. However, she first takes on Debora Evora at tomorrow's Senshi 15.