Liam Harrison won't be taking on Floyd Mayweather Jr. in February.
Just hours after the initial fight announcement made by Floyd Mayweather, Liam Harrison has clarified that he won't be competing against the boxing great.
Nagging issues with his knee are still haunting Harrison, and medical staff didn't give him the thumbs up to compete just yet.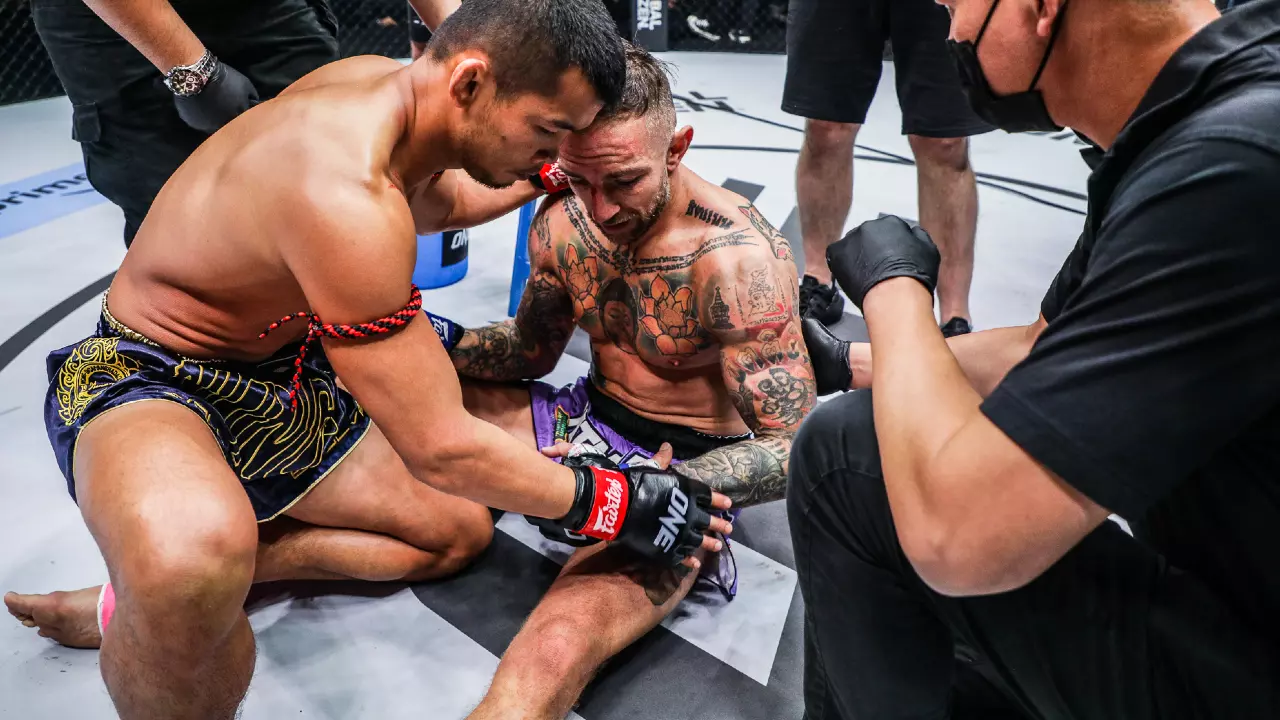 ONE Championship CEO Chatri Sityodtong also brought up contractual issues that might prevent further negotiations between the two fighters in the future.
The fighter wrote on social media: "Many of you will have seen the announcement this morning about my fight against Floyd Mayweather.
Devastatingly, my knee just won't allow it. Discussions about the fight started a few days ago with the Mayweather team and I honestly thought I would be ok in a boxing fight, even with needing surgery on my knee.

I upped my training as soon as discussions started and had some hard sparring and pads but almost immediately my knee had ballooned up and I can't walk. Hitting pads is fine but the movement and agility needed to spar and especially fight just isn't possible.

My surgeon is in agreement that this won't be possible and I am absolutely heart broken. This fight and everything that would have come with it would have changed my life.

Furthermore, no contract for this had been received or signed. I'm exclusively contracted to ONE and I had approached them for permission and sign off. Without receipt of the contract and ONE's review and approval of this, nothing was confirmed.

Floyd is the greatest boxer of all time and I would have wanted to put in a good account of myself. Not just for me but for the whole muaythai community …

I'm seriously flattered to have even be approached for this fight and I really think I could have done well in it. But, as things stand, I'm going to have to stick to my surgery next week.

I really hope when I'm recovered we can make this fight happen."