An unexpected treat for Moroccan kickboxing fans announced for June.
Despite a number of Moroccan kickboxers achieving success and drawing sizable crowds over the past few decades, no notable events have yet been held in Morocco itself. Kader Marouf, French promoter most notable for his work with A1 and It's Showtime, has decided to change that. A Thai stadium champion, several fighters ranked in our divisional rankings and a stacked Welterweight tournament have all been announced for Marrakesh Kickboxing, which is expected to take place on June 15.
A four-man Welterweight tournament is scheduled to take place at the event. It will feature the world's eighth-best Welterweight Mohamed Touchassie, Ilyass Chakir, who is currently on a 13-fight win streak, the Enfusion veteran Mehdi Ait El Hadj, as well as Nikola Todorović, who is on a 3-fight win streak and holds victories over the likes of Marouan Toutouh, Eduard Alexanyan and Bilal Bakhouche Chareuf. Touchassie will take on Todorović in the first semifinal, while Chakir will take on El Hadj in the second one.
Among other noteworthy bouts, Beyond Kick ranked Akram Hamidi will face Mehdi Al Jamari, while Rafi Bohic, who has held the Lumpinee Stadium Welterweight title for the past six years, will face Antar Kacem, who has notably knocked out the 2020 Sports Authority of Thailand 'Fighter of the Year' Kongklai AnnyMuayThai in a major upset this past October.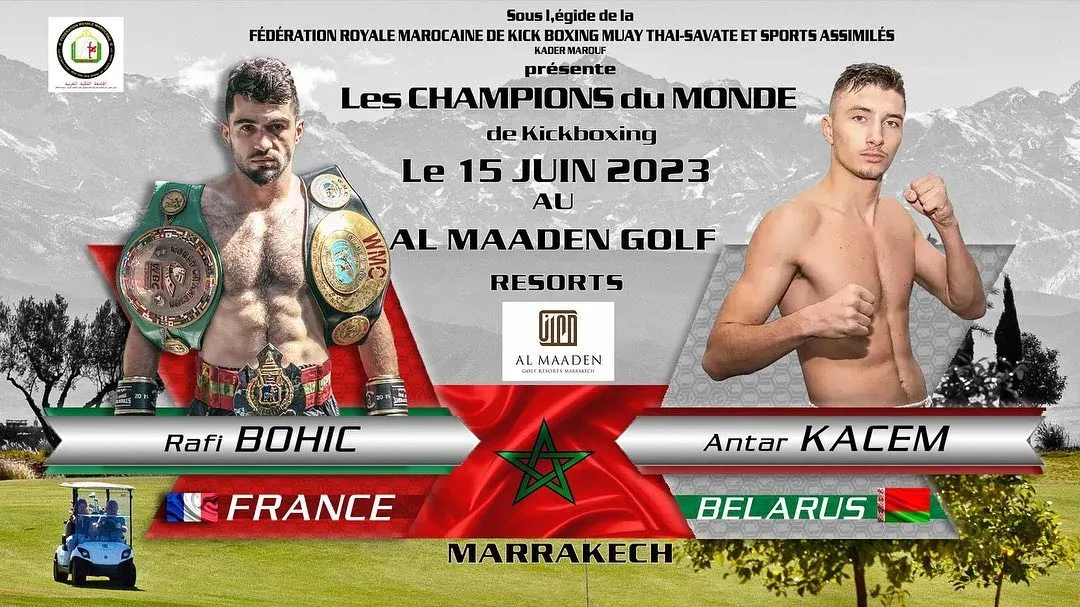 Should the card go along, it promises to be one of the more notable events to take place this summer.
Broadcast and ticketing information will be announced in the coming weeks.
MARRAKESH KICKBOXING
---
MAIN CARD
Rafi Bohic vs. Antar Kacem
Akram Hamidi vs. Mehdi Al Jamari
Anass Ahmidouch vs. Ivan Naccari
Vedat Hoduk vs. Cédric Do
Anas Eljazouli vs. Brandon Vieira
Mohamed Touchassie vs. Nikola Todorović – Tournament Semifinal
Mehdi Ait El Hadj vs. Ilyass Chakir – Tournament Semifinal