The 37-year-old former champion tested positive for Metenolone and Boldenone, banned anabolic steroids on WADA's prohibited list.
Earlier today, Prem Busarabavonwongs, the Managing Director of ONE Championship Thailand, announced in a press conference that ONE Championship has stripped Petchtanong Petchfergus of his ONE Bantamweight Kickboxing World Championship, for failing a drug test for a sample submitted on June 10 during ONE Fight Night 11: Eersel vs. Menshikov.
In response to the one-year ban, Petchtanong responded in a Facebook post, claiming that he was not aware that a fighter could be tested for banned substances when they are not booked for a fight. Also, he posted medical certificates as proof that he used the banned substances to aid his recovery from injuries. Petchtanong also claimed that ONE did not inform him about the test result, and he was not informed on how to appeal the ban.
Petchtanong last competed in ONE when he upset Hiroki Akimoto to win the ONE Bantamweight kickboxing title on November 19 of last year. If the ban is not lifted, Petchtanong will only be allowed to compete after he turns 38 years old.
Petchtanong is the first champion in ONE Championship history to be stripped of the belt. He is the most high-profile case of suspension following failed drug test, after ONE's introduction of its anti-doping partnership in August 2022. Other ONE athletes who have been suspended include top-ranked MMA Flyweight contender, Kairat Akhmetov and Atomweight Grand Prix semifinalist, Julie Mezabarba.
We have included the full translation of the ONE press conference and Petchtanong's response below.
PRESS CONFERENCE
On June 10, 2023, a staff of International Doping Tests & Management (IDTM), which is an organization specialized in detecting prohibited substances in athletes, had conducted a drug testing on an athlete called Petchtanong at the Lumpinee Boxing Stadium. The collection of the sample and other procedures went smoothly with Karolinska Doping Control Laboratory or Karolinska University Hospital of Sweden, evaluating the sample.
The laboratory found Metenolone and Boldenone in the athlete's sample. Both substances are steroids, which are on the prohibited list of World Anti-Doping Agency or WADA, which is an international anti-doping agency.
It is the responsibility of the athlete regarding the substances they take into their body, intentionally or unintentionally. ONE Championship will suspend (Petchtanong) from competition for 1 year and ask Petchtanong to relinquish his ONE Championship Bantamweight Kickboxing Championship belt. This will take effect starting on the day the test began, which was June 3*. However, the athlete can appeal with a B-sample.
*Petchtanong's test took place on June 10, so this might refer to when the random testing started.
PETCHTANONG'S RESPONSE
"According to ONE Championship press conference that I was tested positive for banned substances on June 10, 2023.
The test was conducted while I have not participated in any competition for 8 months and the future competition program was still unknown. I went to Lumpinee Boxing Stadium to watch boxing fights on that day.
I was unaware that during out-of-competition period, it is prohibited to use any banned substances, even if they were used to treat injuries.
I do use these substances to treat sports-related injuries."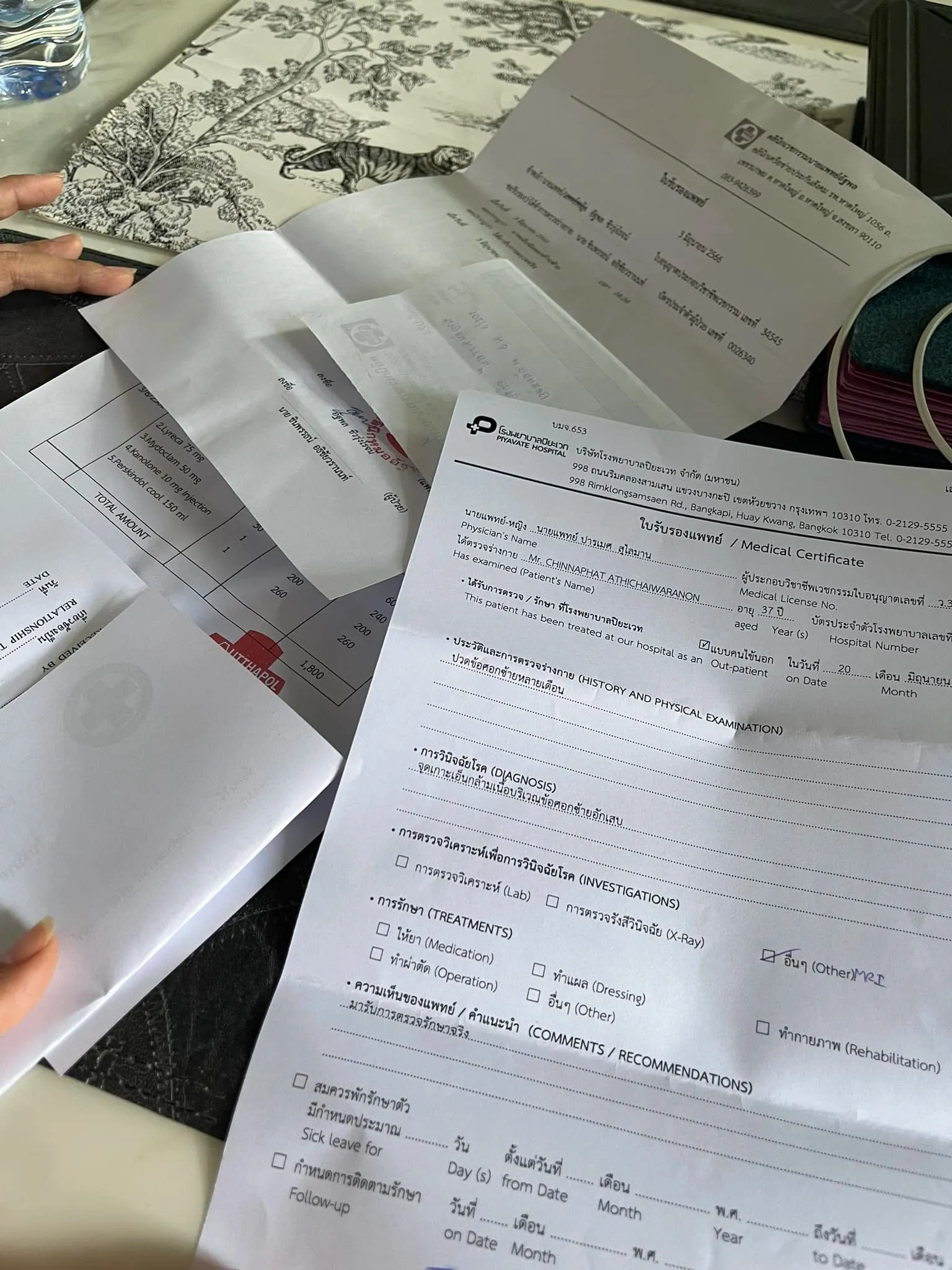 "When there was not a fight program, I got an aching left elbow during training sessions. I went to see the doctor to receive treatment and an injection. In general, boxers, when they are injured or have chronic injury, would receive medical treatment or injection. I had multiple treatment e.g., drug injections, MRI, physiotherapy, acupuncture, and laser treatment for sports-related injuries, of which I have documented medical history.
First, I would like to explain that I was not aware of any drug use regulations while I was out-of-competition. I was also unaware of the confirmed test result; besides I have never been informed about the test results from ONE.
I must say that all boxers in Thailand are not aware of these regulations, we have never been trained before. Additionally, we don't have knowledge or receive guidance on banned substances.
***However, I would like to emphasize that before and after the fight on November 19, 2022, when I won the championship, I got a PEDs test immediately, which given a negative result.
Everyone can criticize, but please do after I have an opportunity to provide clarifications. I would appreciate your support to let me know where or with whom I should file an appeal. Please kindly contact me for this useful information. Thank you."