The tournament also features Thai champions, Petchsila and Kumandoi, and European knockout artist, Frederico Cordeiro.
Yesterday, RISE announced its Osaka event, RISE WORLD SERIES 2023 1st Round, starting on July 2. The semi-finals are planned for August 26 in Tokyo, with the finals going down in late October or November. The star-studded card includes an 8-man 54 KG tournament and super fights, featuring the promotions champions and top fighters. The winner of the tournament will take home ¥10 million ($72,000) and the runner-up ¥1 million ($7,200).
TOURNAMENT BLOCK A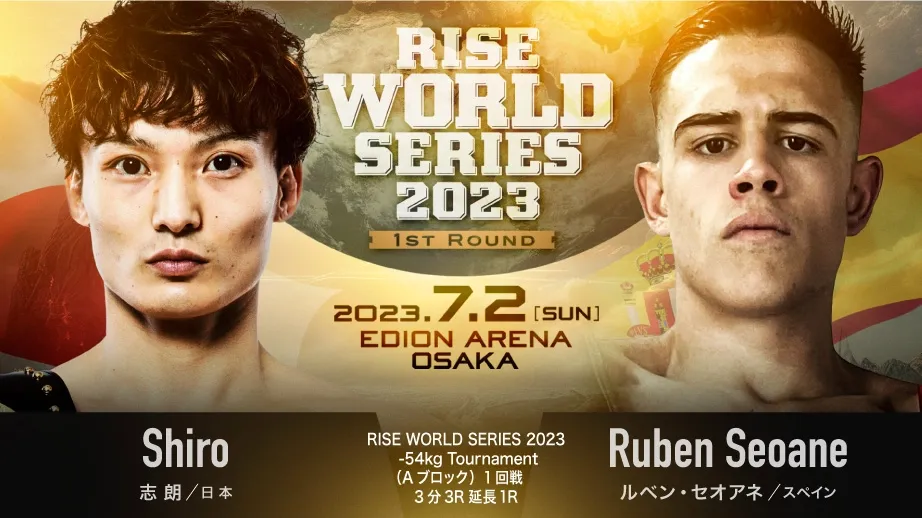 Shiro Matsumoto, the inaugural RISE Bantamweight (55 KG) world champion and top-ranked 55 KG fighter, will face Spain's, Ruben Seoane. Coming off a high kick knockout over Diesellek Wor. Wanchai, Shiro looks to continue building on the momentum of his three-fight winning streak that includes decision wins over Masahiko Suzuki and Koki Osaki. The 21-year-old Spaniard holds a record of 10 wins and 1 loss and competes mainly under Muay Thai rules with his best win being the highly-acclaimed Akram Hamidi.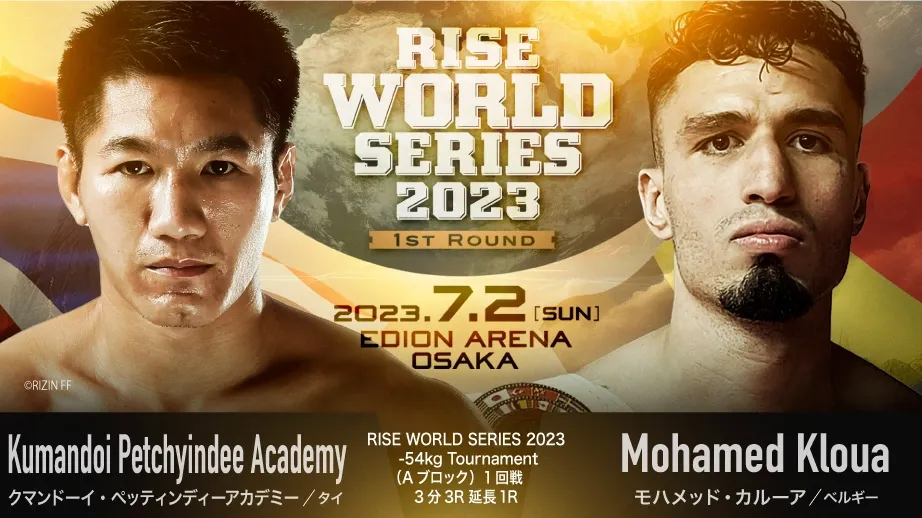 In the same block, Kumandoi Petchyindee Academy, a top pound-for-pound Muay Thai talent, is set to fight Mohamed Kloua. On a 6-win streak, Kumandoi has made an early case as a 2023 Muay Thai fighter of the year with a stunning knockout over Paeyim Sor.Boonmeerit, and wins over Oleylek Sor.Kaenjai and Saotho Or.Atchariya. Kumandoi will hope the third time will be a charm for him, as his previous trips to Japan ended in a one-sided loss to Tenshin Nasukawa and a shock defeat to Kaito Wor. Wanchai. Kloua is an Enfusion regular and defeated Gentaro Kai last year in his Japan debut.
The semi-final could set up the dream match-up between Shiro and Kumandoi. On the potential bout, Shiro said, "I am happy that Kumandoi joined this tournament. He comes and swings at you wildly like Rodtang, so I will aim for a KO."
TOURNAMENT BLOCK B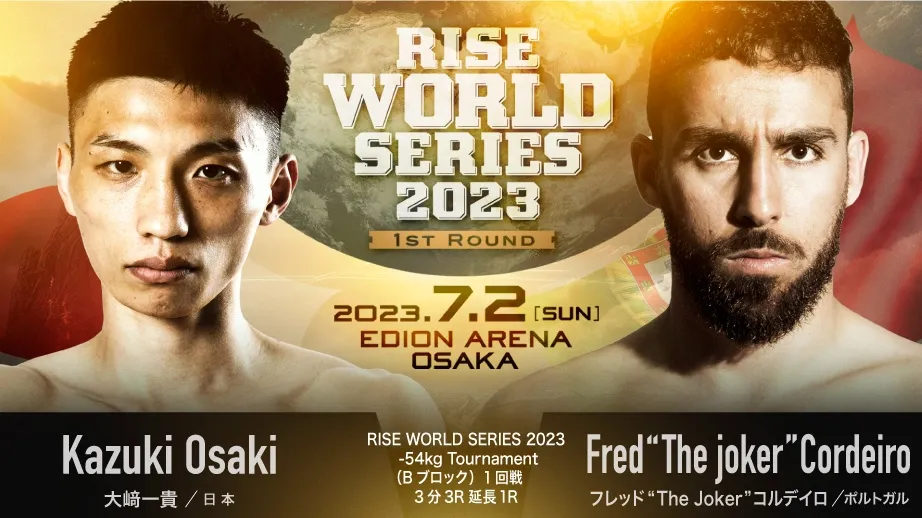 Kazuki Osaki, RISE Super Flyweight (53 KG) champion, will fight ISKA K-1 World 55 KG champion, Frederico Cordeiro. In April, Osaki took another step closer to universal acclaim as one of the top pound-for-pound fighters in the sport by knocking out Nicolas Rivas to capture the ISKA Flyweight title. Meanwhile, Cordeiro stopped Jordan Swinton in March to take home his own ISKA world title. Both fighters are knockout artists, each scoring 3 stoppages in their last 4 fights. The Portuguese will also be looking for his first win in Japan, having previously lost to Tenshin Nasukawa and Rungkit Wor. Sanprapai.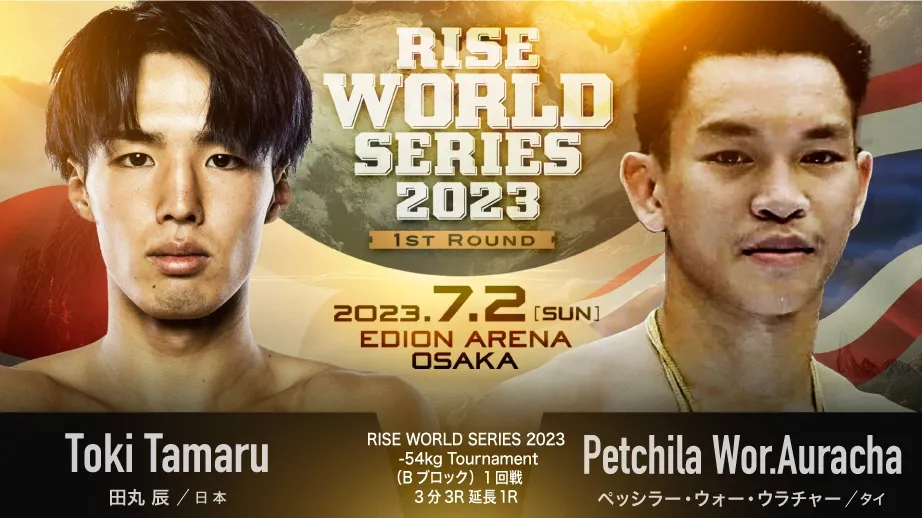 Also in Block B, Toki Tamaru will compete against Petchsila Wor. Auracha, the True4U and WMO 122 lbs title holder. Toki earned his spot in the tournament by upsetting Kazane Nagai back in March. An impressive feat, not because he lacks the skills, but because he's the current RISE Flyweight (51.5 KG) champion, and thus possibly the smallest fighter entering the tournament. He will look to spoil the highly anticipated meeting between Shiro and Kazuki Osaki in the final, but will first need to make it past his Thai opponent.
In a reserve fight, Kazane Nagai will face Jin Mandokoro.