Eight of the twelve K-1 champions will see action at the event on March 12.
With the latest fight announcements, nearly the entirety of K-1's championship roster has been booked to fight on March 12, making this one of the most stacked cards in the newer history of the promotion.
Taito Gunji, who won the 2022 'Fighter of the Year' award during yesterday's K-1 AWARDS 2022, will make his first Featherweight title defense against promotional newcomer View Petchkoson.
Gunji has won all nine fights he's had since moving up to Featherweight. During this time he's captured the K-1 title, won last year's K-1 Grand Prix, and has taken out five of the other nine fighters in Beyond Kick's divisional rankings. View went on a 3-2 run last year, trading wins with Kompetch Sitsarawatsuer - who will also challenge for a K-1 belt the same night. Nonetheless, he's among the best fighters competing in the Thai stadiums. Aside from having the kicking arsenal Thai fighters are known for, he has also shown boxing prowess, winning national amateur boxing titles in 2021 and 2022.
Another pound-for-pound ranked fighter, Kana Morimoto, will make her second K-1 Flyweight title defense against the one-time FEA and WAKO champion Funda Alkayis.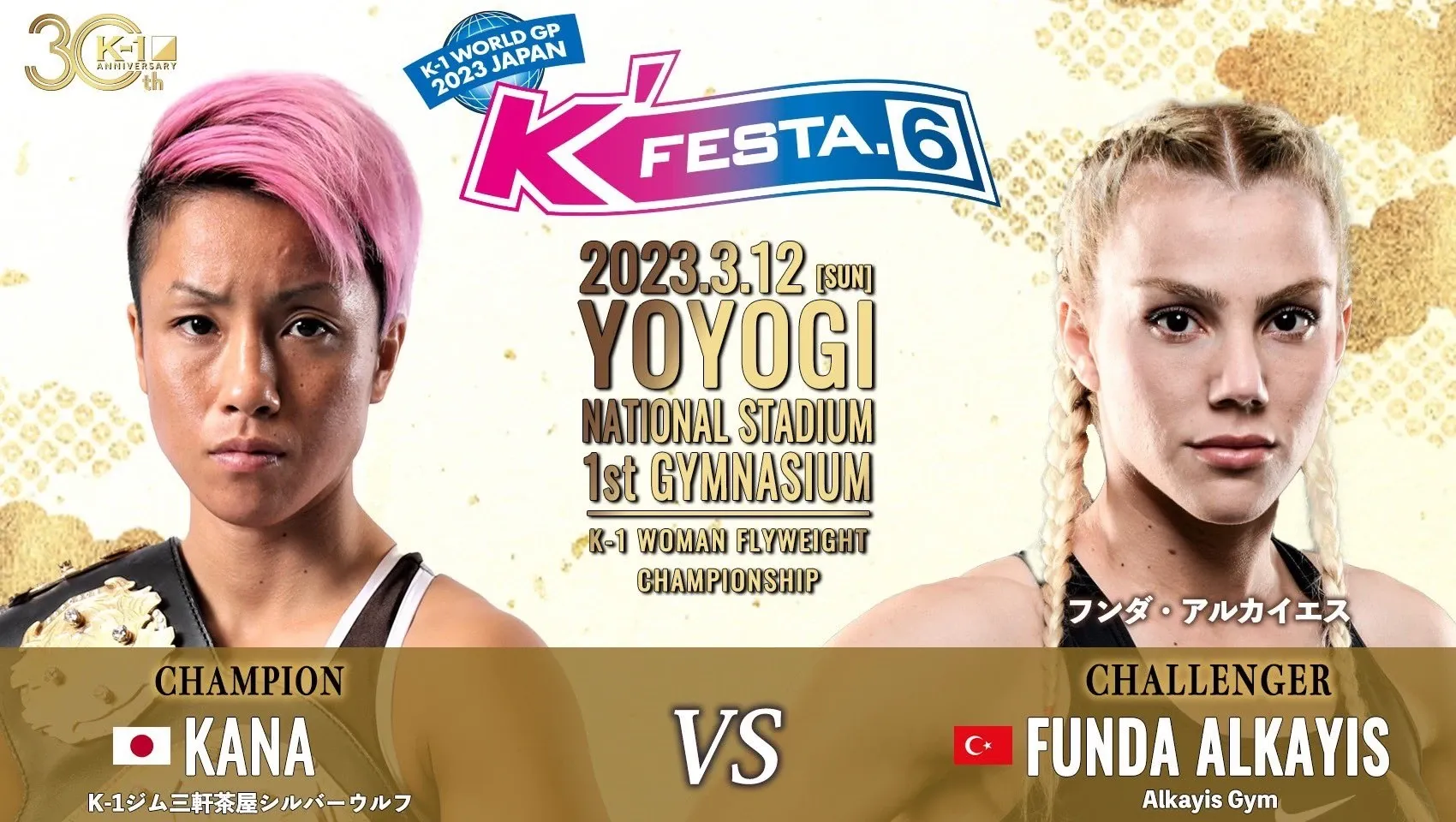 Aside from a single loss to Kotomi two years ago, Morimoto has won every other fight she's had in the past two years, with her three victories last year earning her our 'Female Fighter of the Year' award. Opposite her will be 35-year-old old Funda Alkayis, who's seen good success at the regional level, but has fallen short against top-level opponents such as Anissa Meksen and Monika Chochlikova. Considering the form Morimoto has been in lately, she'll rightly be seen as the favorite going into this fight.
The eighth and final champion announced for the event is Masaaki Noiri, who'll take on the 148-fight veteran Dzhbar Askerov in a -69 kg catchweight non-title bout. The fight will take place 1.5 kg above the champion's usual weight of -67.5 kg.
Noiri has been inactive since suffering an close decision loss to Kaito Ono in June of last year, which snapped his nine-fight winning streak that spanned three years. In his three victories prior to that loss, Noiri was able to overcome two former or future Krush champions in Kona Kato and Ayinta Ali, as well as a former K-1 champion Rukiya Anpo. The 37-year-old Askerov had an illustrious career throughout all major promotions, but has only fought once in the past three years - a split decision victory against the relatively unknown Jonathan Aiulu. Considering his age and inactivity, the kickboxing veteran will enter the fight as a sizable underdog.