If everything holds up, the card promises to be Wu Lin Feng's best event of the year.
Wu Lin Feng, the pre-eminent kickboxing promotion in China, has announced the lineup for their millenary event, which will be held on November 25, 2023, featuring five current or former champions.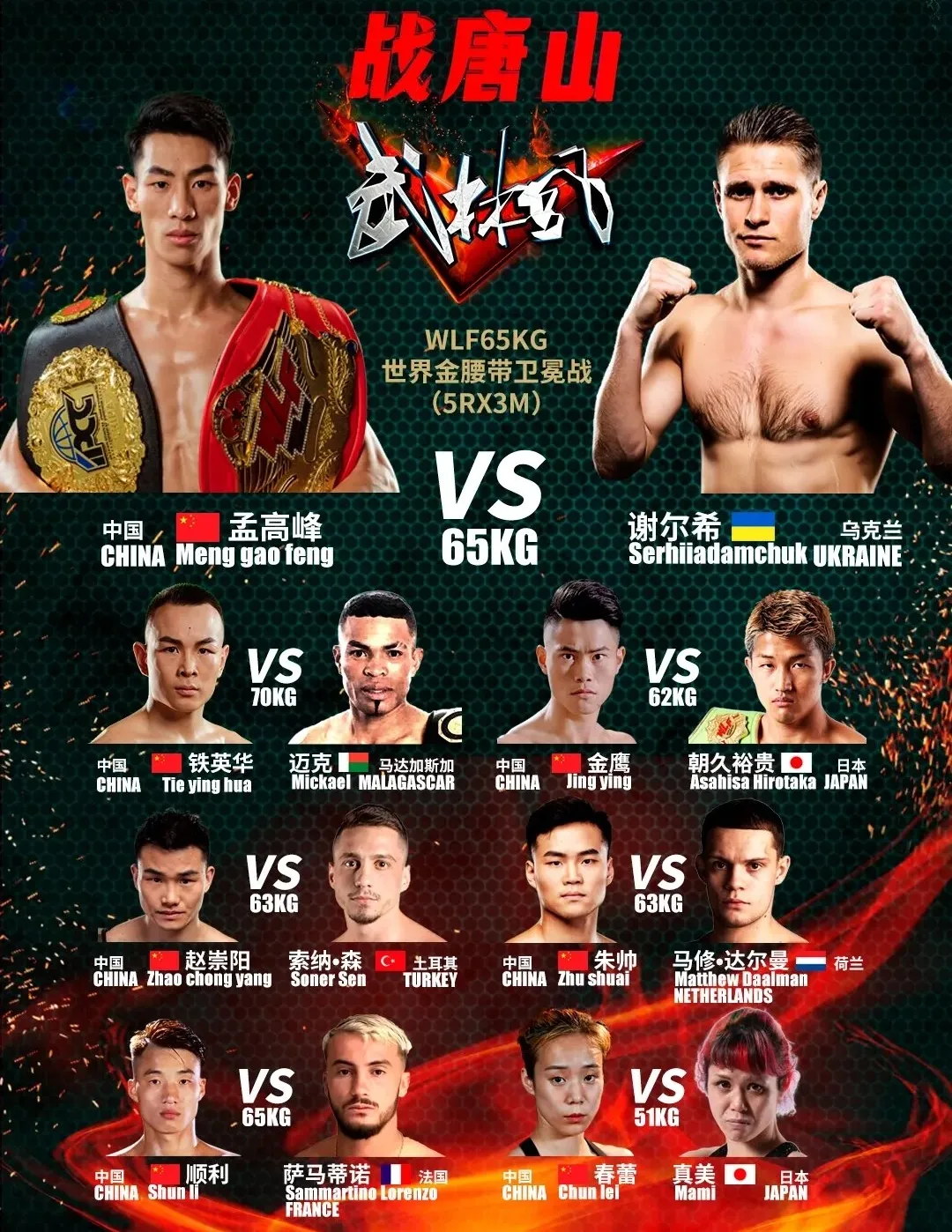 Reigning WLF -63 KG champion and the 2022 K-1 World Grand Prix finalist Hirotaka Asahisa will face the 2023 WLF Asia tournament winner Jin Ying in a meeting of two fighters featured near the top of our divisional rankings. Two other contests will shine further light on the weight class, as two-time WLF World tournament runner-up Zhao Chongyang is set to take on French Muay Thai standout Adam Larfi, while longtime promotional veteran Zhu Shuai will face Enfusion Bantamweight (-61 kg) champion Matthew Daalman.
Although Ying will have the toughest task on his hands out of the three aforementioned Chinese representatives, both Chongyang and Shuai are in fights that carry risk – it wouldn't be strange to see the foreign camp take away the spoils, although Daalman and Larfi will definitely play the roles of underdogs.
Meng Gaofeng will make his maiden -65 KG WLF title defense against former GLORY Featherweight champion Serhii Adamchuk. Both fighters will try to use this opportunity to reaffirm their place among the elite, as both have suffered setbacks as of late. This is more so the case with the 32-year-old Adamchuk, who's lost all three of his most recent fights, while the 26-year old Gaofeng has split wins and losses in his four fights this year.
The event can be viewed on Henan TV.