Yoza entered 2022 as a relative unknown to kickboxing fans, both worldwide and domestically in Japan. He ended the year as the best fighter in his weight class.
Although Yuki Yoza was able to capture gold in four different weight classes during his six-year-long Kyokushin Karate career, he initially failed to achieve the same success in kickboxing. The former Karateka won seven fights in his first year as a pro, but had the streak snapped by Chihiro Suzuki the next year, in what was his first step-up fight. Although he rebounded by winning his next two, his streak was once again snapped, this time by Keijiro Miyakoshi in yet another step-up fight.
Yoza debuted with K-1 on the undercard of Krush 132, with a head kick stoppage of an overmatched Hikaru Hasumi. His reward for this was a non-title bout with the reigning K-1 Lightweight (62.5 kg) champion Taio Asahisa, in what the promotion perhaps saw as a showcase for their titleholder, but the more knowing kickboxing fans might've seen as a tough stylistic match-up. Yoza overcame the champion by decision, out-kicking one of the divisions' best and most versatile kickers.
While this would've been an impressive performance by itself, Yoza proved the upset was more due to his ability rather than just being a favorable match-up in his next two fights. He first stopped Yuto Shinohara, a former Krush champion and one of the more talented boxers at his weight, in the second round of their meeting. He avoided boxing with Shinohara and instead stopped him through low kicks, utilizing Kyokushin Karate's most notorious weapon.
In his third and final fight of the year, Yoza won a unanimous decision against the former Rajadamnern Stadium champion Aikpikart Mor.Krungthepthonburi. On top of an impressive performance, it was also an interesting change of style for Yoza. He recently joined the famous K-1 gym KREST, and has undoubtedly incorporated some of K-1 veteran Masaaki Noiri's flashy combinations into his arsenal.
The future looks bright for Yoza and a rematch with Asahisa, with the title on the line, seems to be in his very near future. Should he win, he will cement his status as the best fighter in his weight class.
HONOURABLE MENTIONS
---
JONATHAN DI BELLA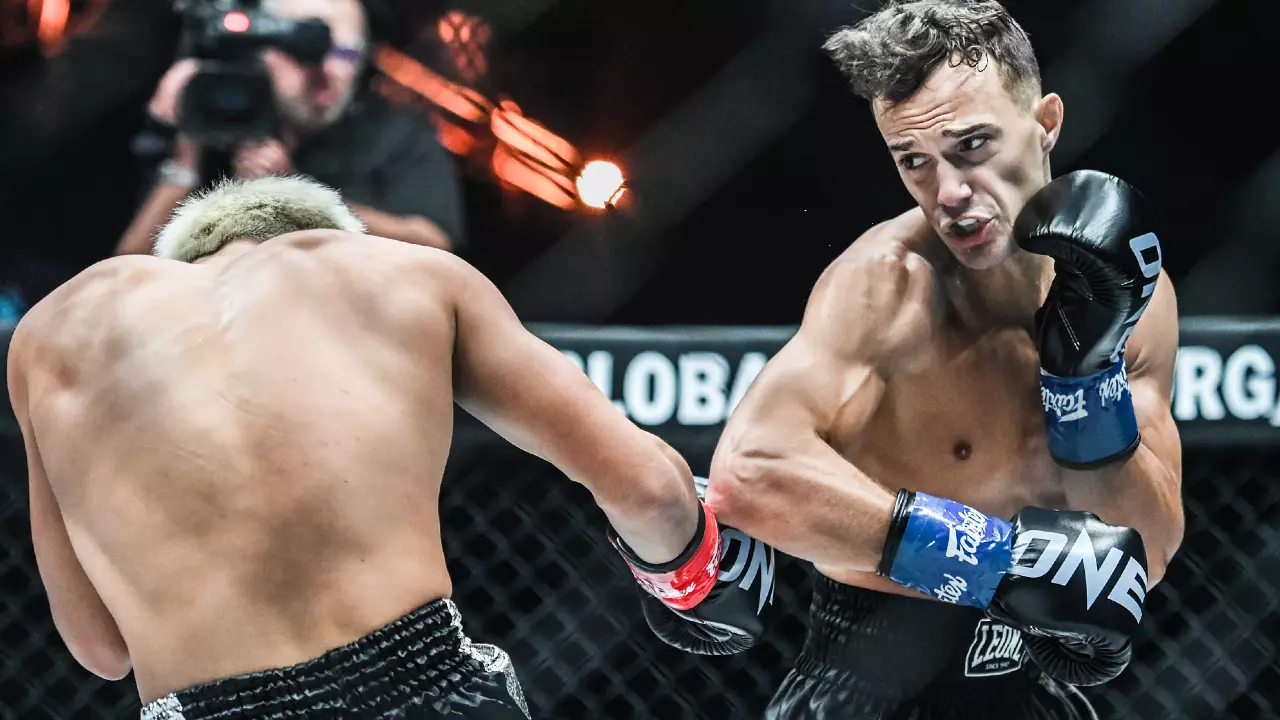 Jonathan Di Bella had only one appearance this year, but what a one it was! Having only competed on the GLORY prelims, and in boxing fights earlier throughout the year, the Italian-Canadian fighter got the call to take on undefeated Chinese prodigy Zhang Peimian for the vacant ONE Strawweight Kickboxing title at ONE 162. Di Bella kept up with the high pace in a close back-and-forth war, while landing his razor-sharp left straight throughout the fight. In the last round, he sealed the deal with a clutch high kick knockdown and took home the title.
MOHAMED TOUCHASSIE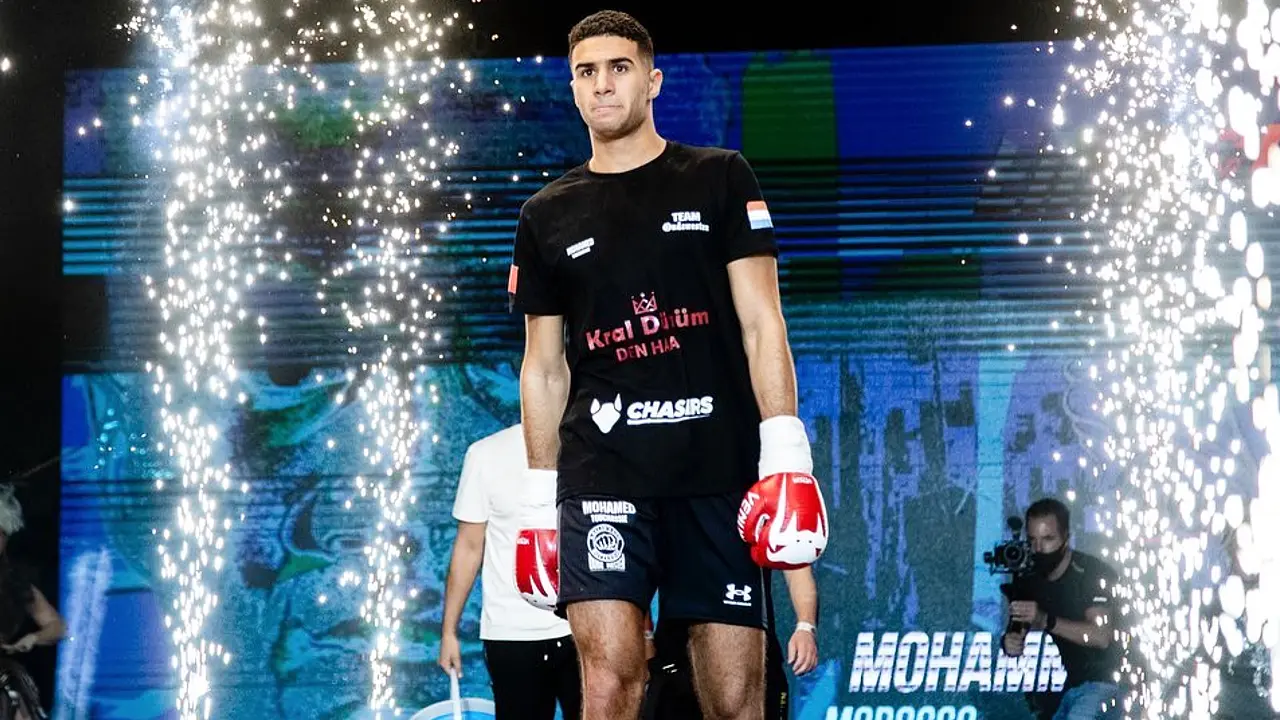 Touchassie emerged as one of the elite Welterweights this year. While his knockout victory over Remy Vectol proved the Moroccan was above the regional caliber of opponent, his triumph over Robin Ciric in June of this year proved he was one of the best 77 kg kickboxers in the world. Ciric had collected a number of notable scalps of his own and entered the fight on an 11-fight win streak, which was snapped by Touchassie. As he faced next to no trouble in his other five fights this year, he seems ready to take the next step forward in his career.
HYUMA HITACHI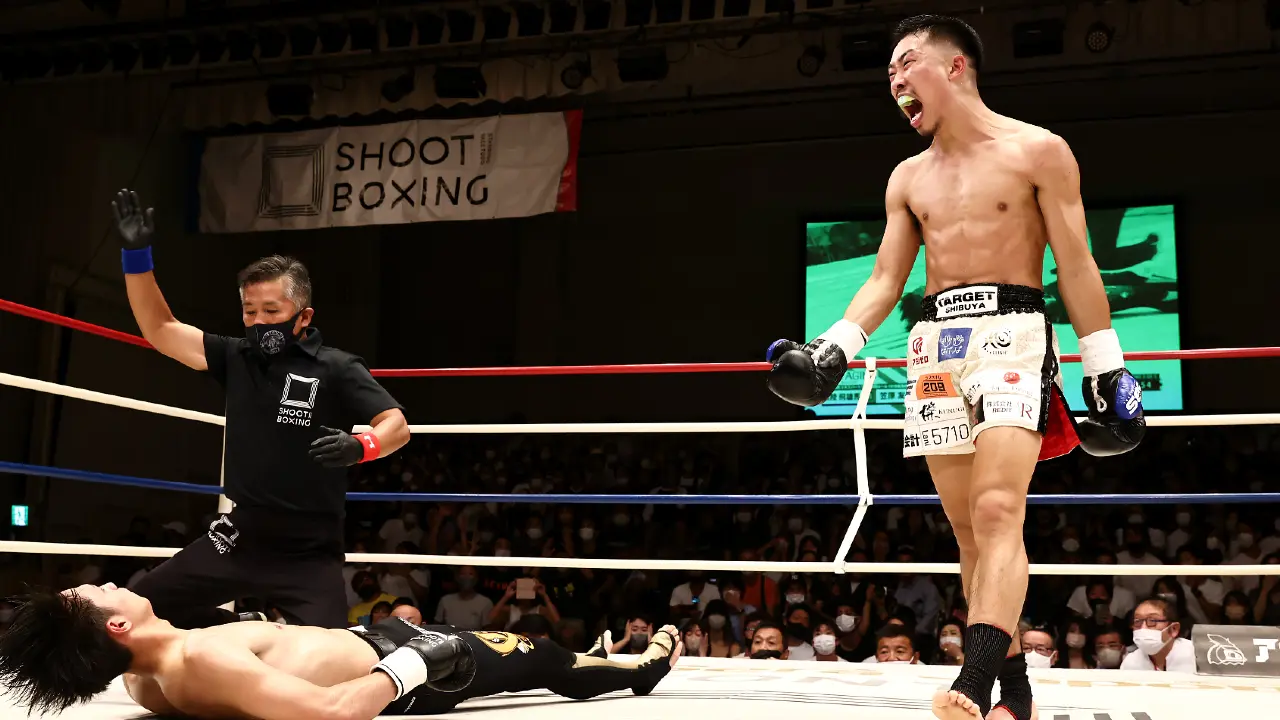 In 2022, Hyuma went from being a middle of the pack fighter to a title contender in a major promotion. While a stoppage of Taisei Iwago in January wasn't a major improvement over his previous opposition, his stoppages of long-time RISE top contender Yusaku Ishizuki in April and two-weight Shootboxing champion Yuki Kasahara in September marked him as one of the best at his weight and earned him a place in our inaugural rankings.