A deeper look into our kickboxing rankings.
As kickboxing is a complex sport, discussions and disagreements are inevitable, especially with the inclusion of divisive topics such as pound-for-pound rankings. While our monthly report shines a light on ranked fighters, this piece aims to look at the other side of the equation, fighters that aren't ranked but should be – according to many of our readers.
Our ratings policy and additional info can be found at the bottom of our rankings page.
TYJANI BEZTATI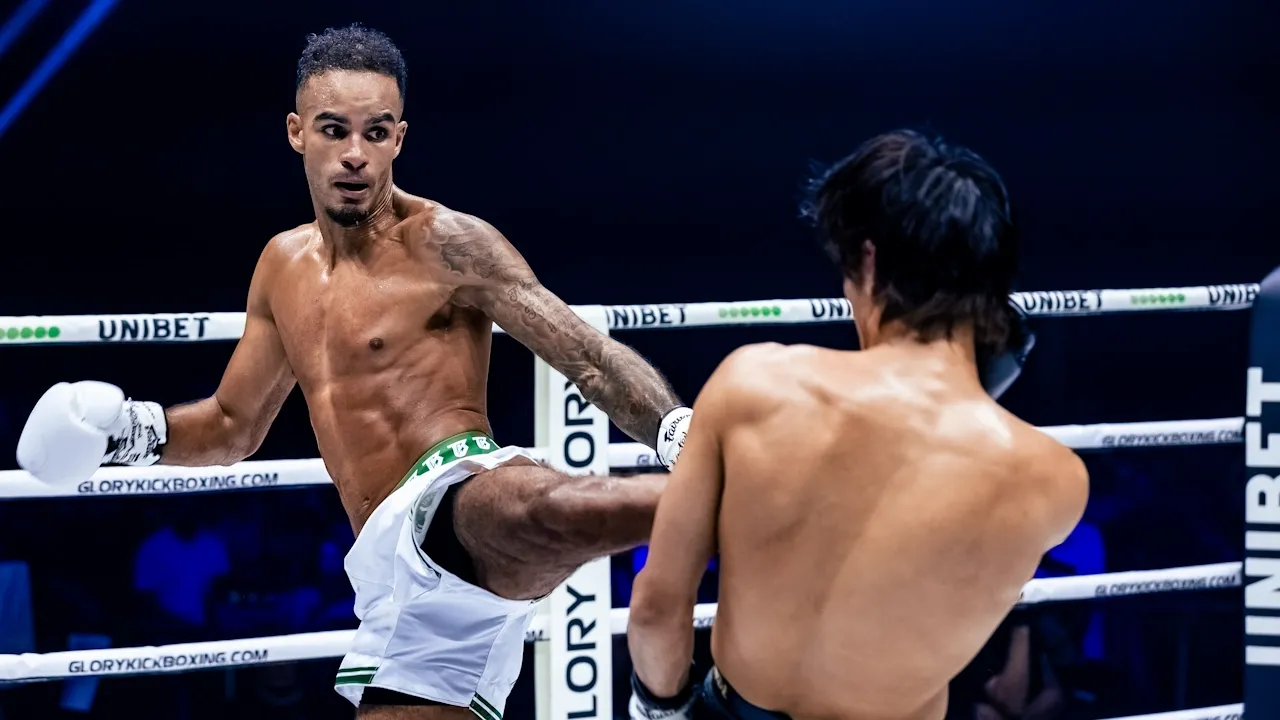 NO. 5 at LIGHTWEIGHT (71 KG), NR at POUND-FOR-POUND MEN.
---
The most common name fans want to see in our pound-for-pound rankings recently is Tyjani Beztati, and rightfully so! The only 25-year-old has looked unstoppable as of late, with four dominant GLORY Lightweight title defenses under his name. The issue that arises here is his standing in the Lightweight division. His last losses date back to 2018 and 2019, against the GLORY champions at that time, Marat Grigorian and Sitthichai. While those two made their departure to ONE Championship, Beztati has evidently improved and matured as a fighter but will have a hard time closing the gap to his former peers without facing them.
The Moroccan fighter has been building up a respectable resume over his title reign – Kaito Ono, Stoyan Koprivlenski, Petchpanomrung, and Elvis Gashi but those names still fail to match up against ONE's 70 KG division. Chingiz Allazov and Superbon have dismantled both Marat Grigorian and Sitthichai, making the Lightweight rankings one of the most clear-cut in the sport.
Fans will point at much less active champions, such as Rico Verhoeven and Artem Vakhitov, and while their subpar strength of schedule is noted and reflected in the rankings, they are still the top fighters in their respective division. Heavyweight king Rico Verhoeven will face No. 1 contender, Tariq Osaro in November, and although Vakhitov's upcoming path is much less clear, he confirmed to us that kickboxing is not out of the picture for him. Nonetheless, the Russian fighter is very close to being unranked if his return to kickboxing isn't imminent in the coming months.
REGIAN EERSEL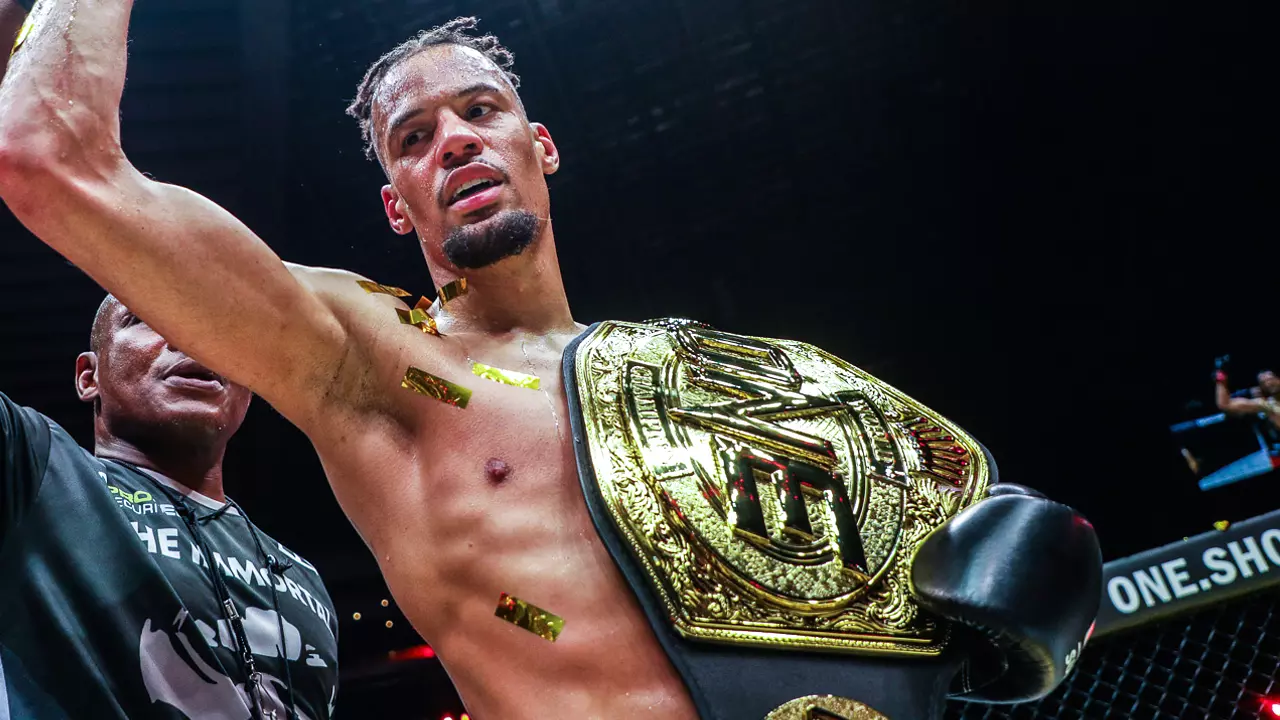 NO. 2 at WELTERWEIGHT (77 KG), NR at POUND-FOR-POUND MEN.
---
Regian Eersel is riding a lengthy 7-year, 23-fight undefeated win streak. So why isn't he ranked? For one, Eersel has been mostly active in Muay Thai over the last two years. His two wins over Sinsamut Klimnee and Dmitry Menshikov have been impressive, but are not contributing towards his achievements in the sport of kickboxing. With ONE Championships' newfound focus on Muay Thai, this comes as no surprise but is also reflected in the state of their 77 KG division. Bogdan Shumarov, Constantin Rusu and Arian Sadiković are all solid names, but need to be more active.
With GLORY's efforts to rebuild the promotion, a new top division has emerged – Welterweight. Not only GLORY's new reality TV show is focused on scouting for new Welterweight talent, but also the current crop of their Welterweight roster stands above everyone else. Alongside Tyjani Beztati and Donovan Wisse, Endy Semeleer, Alim Nabiev, and Jay Overmeer are gunning for the spot of GLORY's new top fighter.
Meanwhile, Eersel's best win comes in the form of a past-prime Nieky Holzken, who's without a question still competent but fails to live up to his contemporaries at the top. He could have made an impact with a win over Dmitry Menshikov, but ONE Championship decided to book this fight under Muay Thai rules for one reason or another.
Additionally, due to our 18-month inactivity rule, Eersel is two months shy of not being eligible for our rankings at all.
DONOVAN WISSE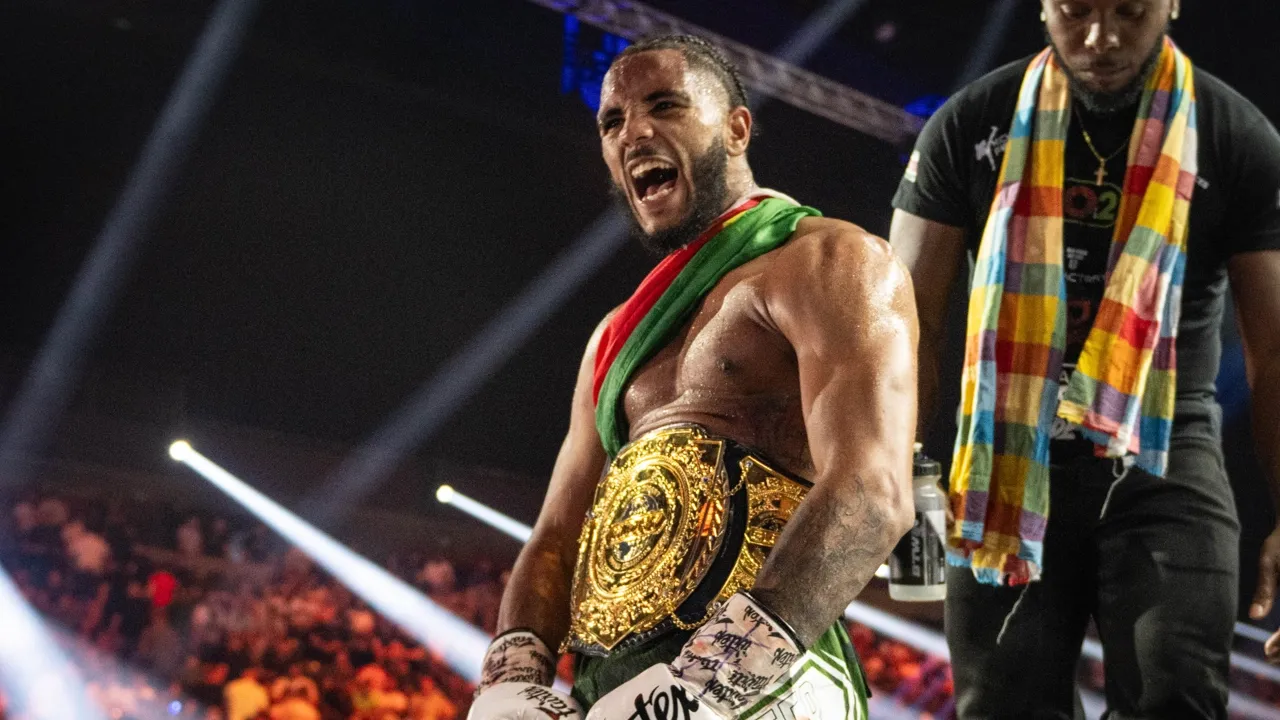 NO. 1 at MIDDLEWEIGHT (85 KG), NR at POUND-FOR-POUND MEN.
---
Donovan Wisse was briefly ranked at No. 10 in our pound-for-pound rankings after he dismantled Serkan Ozcaglayan over five rounds to defend his GLORY Middleweight title.
While Wisse's skillset can't be denied, it's no secret that Middleweight has been the single most ravaged division in the sport of kickboxing. Artem Levin, Simon Marcus, Israel Adesanya, Alex Pereira, Joe Schilling, and Jason Wilnis are just some of the names that left the sport in recent years, most of them in search of greener pastures in MMA. This year alone, two of Wisse's biggest wins, Yousri Belgaroui and César Almeida tried to make an impression in Dana White's Contender Series. As a result, Almeida, who's currently ranked the No. 2 Middleweight in the world will be removed next month as he's signed an exclusive UFC contract.
What's left is a division in shambles that needs time and rebuilding. Wisse stands on top of all of that but will need more solid names on his resume before he returns. There's still talent left in the division, and his eventual fight against the heavy-hitting Michael Boapeah might just prove enough.
TAWANCHAI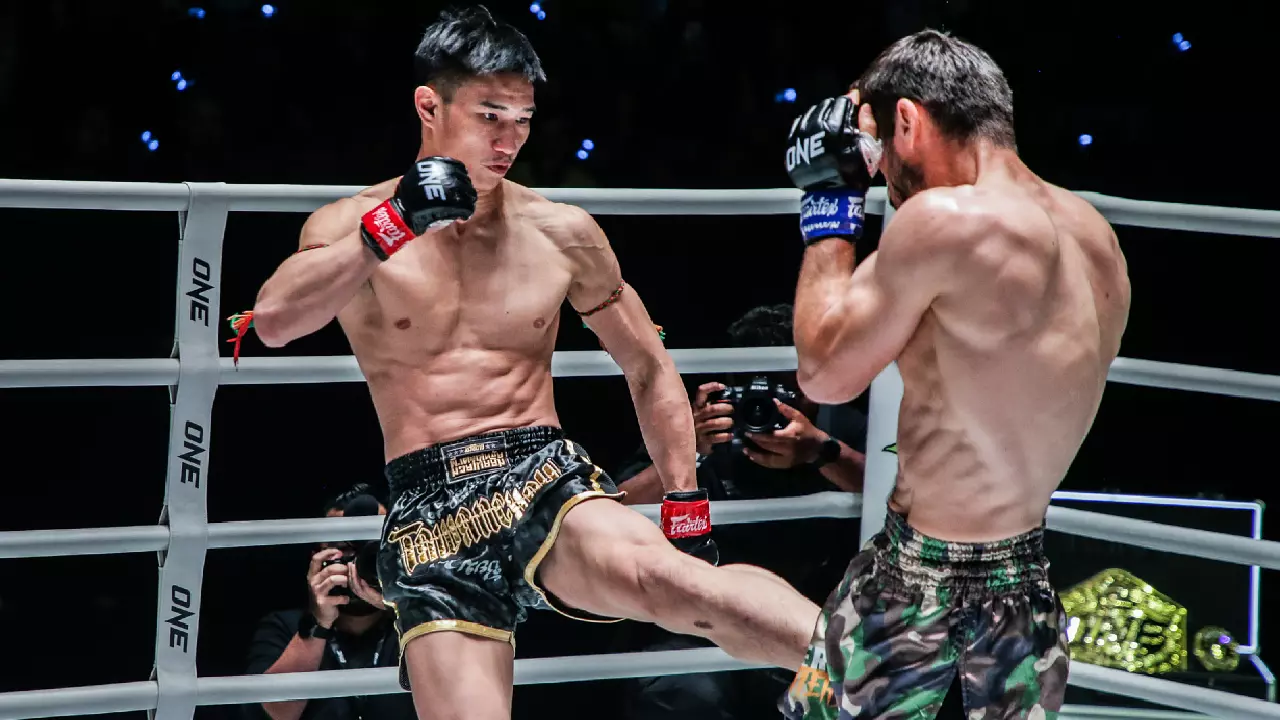 NO. 9 at LIGHTWEIGHT (71 KG), NR at POUND-FOR-POUND MEN.
---
Simple and clear, Tawanchai has done barely anything in the sport of kickboxing. The same goes for other top Thais that are currently one foot in kickboxing and one foot in Muay Thai, such as Superlek and Rodtang. They clearly possess the skills and aptitude to make an impact in the sport but aren't active enough or too early into their kickboxing careers to be ranked yet.
With that in mind, Tawanchai is in the right division and promotion to make big leaps up the pound-for-pound and Lightweight rankings if he's able to Sittichai, Marat Grigorian, or Chingiz Allazov.
MASAAKI NOIRI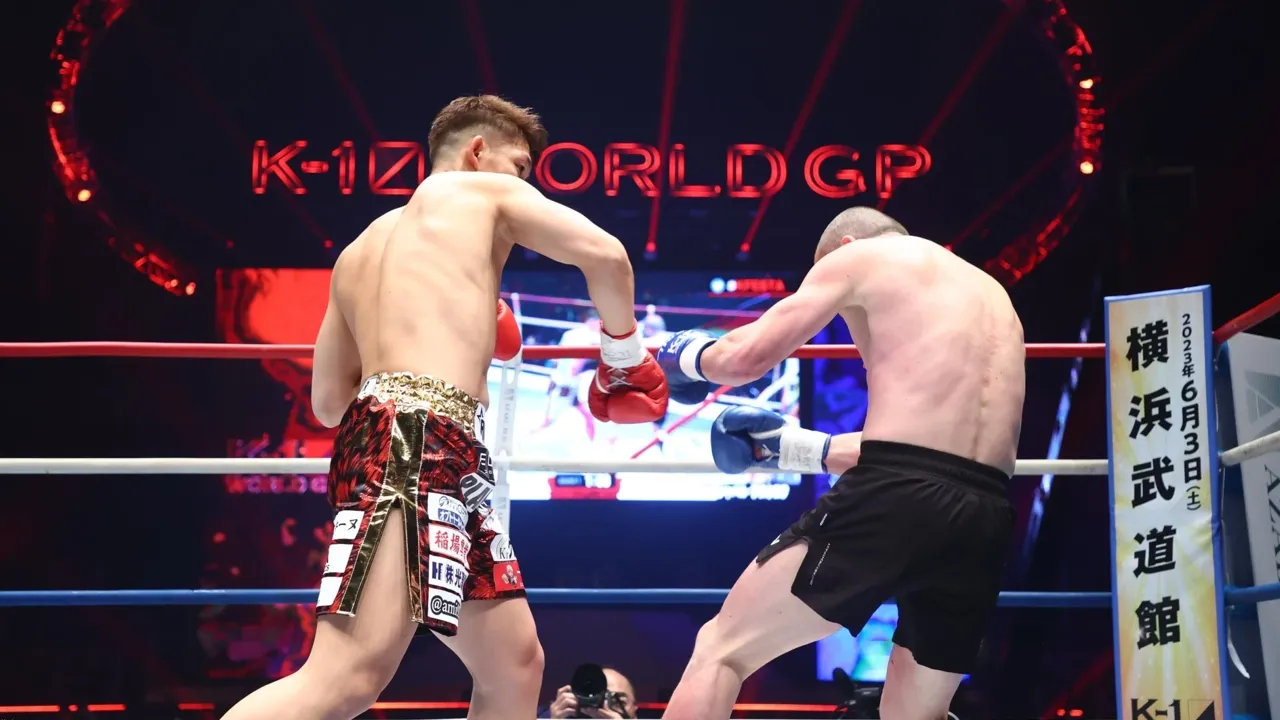 NR at LIGHTWEIGHT (71 KG), NR at POUND-FOR-POUND MEN.
---
Many are wondering about the whereabouts of top Japanese fighters, Masaaki Noiri and Rukiya Anpo as they are nowhere to be found in the divisional rankings. Formerly ranked at Super Featherweight (67.5 KG) both of them made the leap up a division into the shark tank that is Lightweight. Without any ranked wins to back up their skills, and without any opportunity to fight ranked opponents it's unlikely we'll see them being ranked unless they make the jump to GLORY or ONE Championship.