The K-1 Lightweight champion returns to the ring this Saturday.
Yuki Yoza, the pride of Tsuchiura, Japan, is the reigning K-1 Lightweight champion and the No.1 Featherweight in the world. Yoza began training Kyokushin Karate at the age of six and is no stranger to competing at the highest level of his sport, being selected for the Japanese national team the same year he began training. Qualifying and winning for his home nation cemented Yoza's love for competition. Many see Yoza as both a natural athlete and fighter, but he would disagree. As a young Karateka, Yoza claimed that he lost many matches, which caused him to question how committed he was to the sport. Yoza had to overcome this adversity and adjust his mindset in order to begin winning matches. It helped to be surrounded by other strong fighters and have the ability to watch them compete and interact with them, such as a young Tenshin Nasukawa. These future stars all resided in the Kanto region, so they would often see and interact with each other at tournaments and training sessions.
EARLY DAYS
Around the time of Junior High School, Yoza would begin to watch kickboxing on TV and would eventually fall in love with the sport. It was during this time that Yoza realized he wanted to become a professional fighter. Despite his eagerness to become a professional right away, he was advised that it would be wise for him to become a world champion in Karate first, as this would aid him in his transition to professional kickboxing. This motivated Yoza to continue competing in Karate all the way through university, where he eventually became the youngest Karate world champion in history at 19 years old.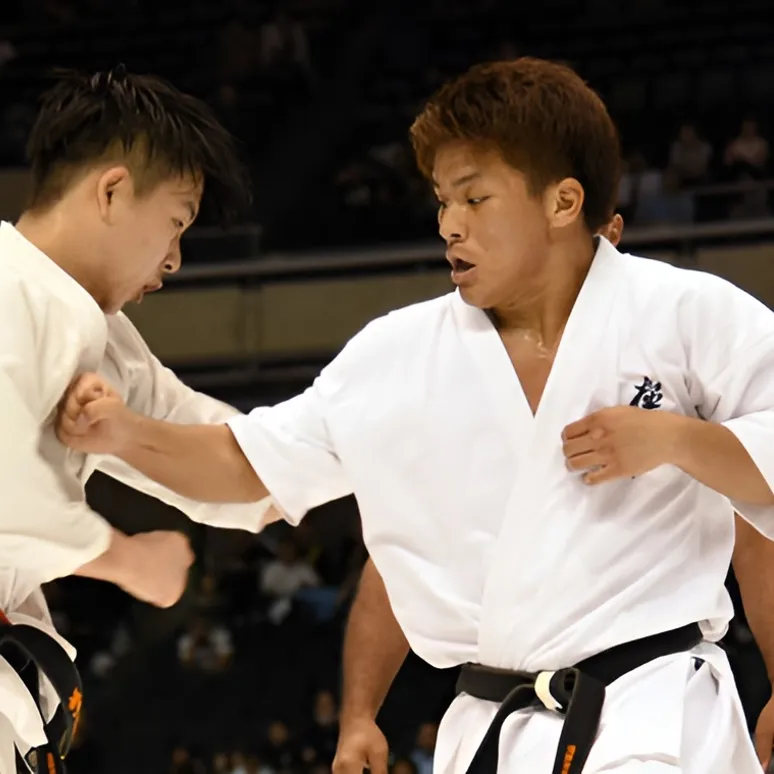 When he began training to compete as a professional kickboxer for the first time, he went to train at Hashimoto Dojo. Under this gym, he competed in his first several kickboxing bouts.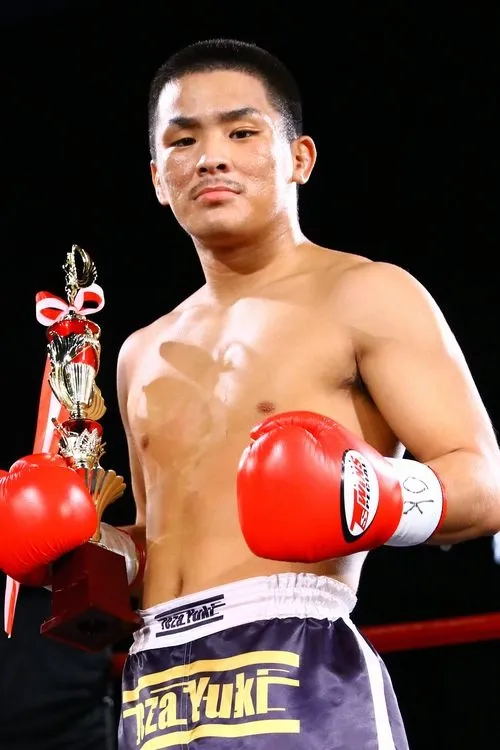 In his first year competing as a professional, Yoza won his first seven fights, remaining humble and steadily raising the skill level of his opponents after each bout. He would lose his eighth fight the following year against the tough and experienced Chihiro Suzuki by majority decision, after being knocked down in the third round.
Yuki would take some time off to tighten up some holes in his game, and return at the end of 2020 to secure two victories against Masaya Kubo and Tomo Kiire. Yoza once again faced defeat when he took on Keijiro Miyakoshi and sustained the second loss of his pro career, this time by split decision.
THE RISE
During this time, Yoza realized something had to change. For the last five years, he had worked as a garbage man, going to sleep at 2 AM, and waking up at 5 AM, so he was able to train during the day. After he got a new job that he lost shortly after, his resolve to become a full-time fighter grew stronger than ever. With nothing to fall back on, he bet on himself and finally asked to join K-1. One year later, his wish was granted and he got the call to step into the ring at Krush 132.
With his dream debut coming up, he also switched gyms. He made the move to KREST, which is part of the K-1 gym network. Influenced by K-1 veteran Masaaki Noiri's fighting style, he started the development of his own kick-heavy style, which incorporates the now famous 'Yoza Kick' – a low kick with the ball of his foot, aimed at the back leg of his opponent.
The caveat of his new gym – a five-hour commute from his home in Ibaraki, where he helps raise his younger siblings in a single parent household.
What followed was a physically and technically much improved Yuki Yoza, that took out Hikaru Hasumi with a vicious head kick knockout in round two.
This began Yoza's current five-fight win streak, which saw him go from a middling fighter to the top of the division. He began 2022 as a relative unknown, but after his performance against Hasumi was pitted against the K-1 Lightweight champion at that time – Taio Asahisa. As so often in K-1, champions are matched against underdogs in non-title fights, while higher-stakes fights are the ones where the title is on the line.
To the surprise of many, Yoza won a close but competently fought battle, that saw him come out on top.
Two high-quality wins later, and with the title-match against Taio Asahisa inching closer, Yoza made his way to the Netherlands for his upcoming training camp. In the last two years, Yoza has become known for being an incredibly diligent worker, running up to 30 kilometers a day, but also for being a hard and relentless sparring partner. With that in mind, he chose Mike's Gym as his destination. With plenty of heavier, high-level sparring partners that could match his intensity, he made great progress towards repeating his success and capturing the title.
Much like the first fight, Yoza was the more effective fighter throughout the bout, outgunning his fellow Karateka and taking home the K-1 Lightweight Championship.
TOP OF THE WORLD
With his bitter rivalry against Asahisa over for now, Yoza is ready for his first fight as a champion. He takes on Aaron Clarke at the K-1 World GP 2023 on June 3 in a non-title bout. Several other K-1 champions are in action, on top of an 8-men Middleweight Grand Prix.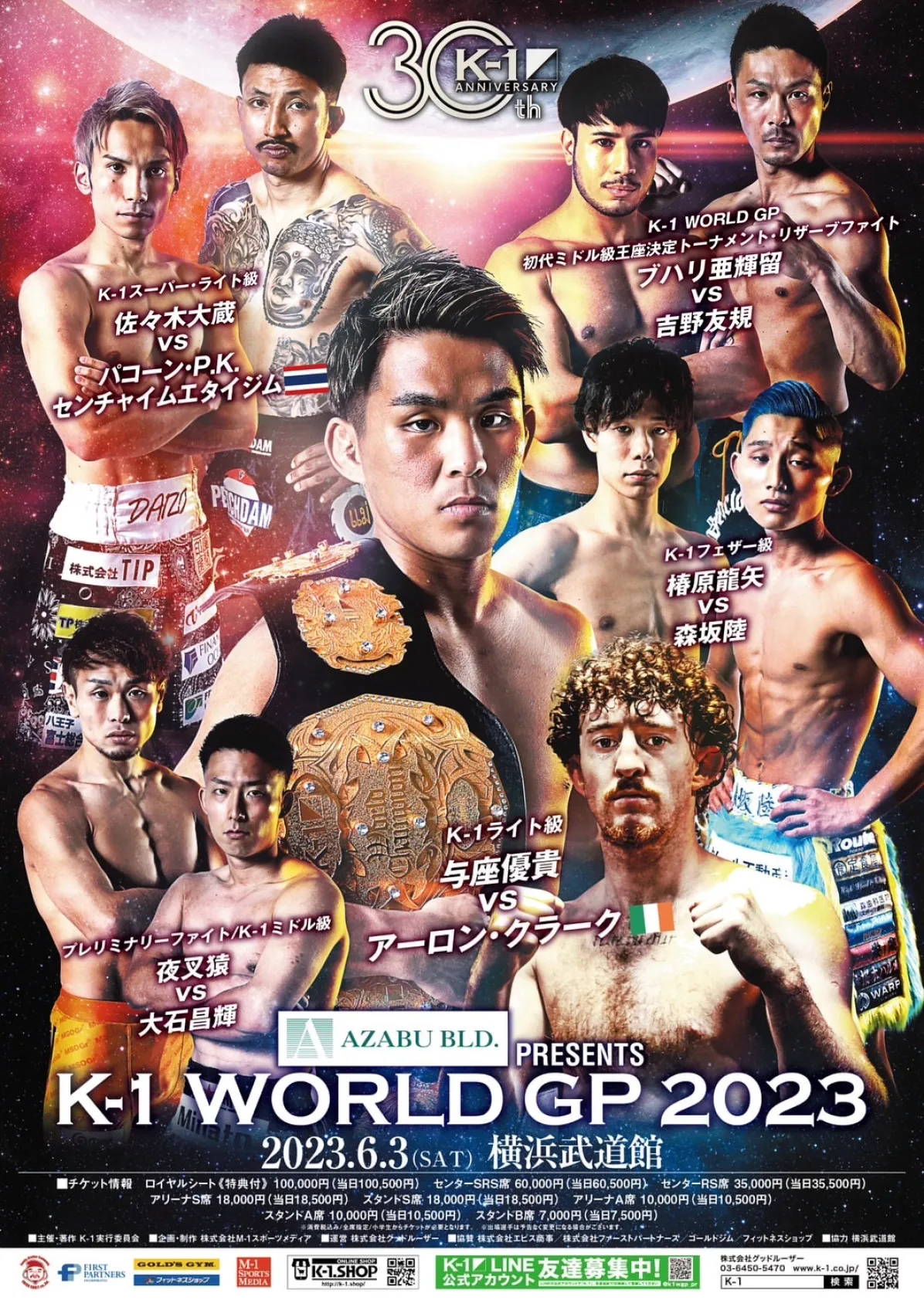 The Irish fighter is a two-time ISKA Irish and Cage Legacy champion. The Japanese fighter commented, "I am happy that I get to fight a strong fighter from abroad, but I believe that our level is different, so I want to dominate and win".
The K-1 World GP 2023 will stream on Abema (VPN needed) at 12:30 PM Japan time.