Another title fight joins the already stacked GLORY COLLISION 5 card.
Another championship bout joins GLORY COLLISION 5, which will take place on June 17, as Welterweight titlist Endy Semeleer will attempt to retain his crown for the second time against top-ranked contender Jay Overmeer.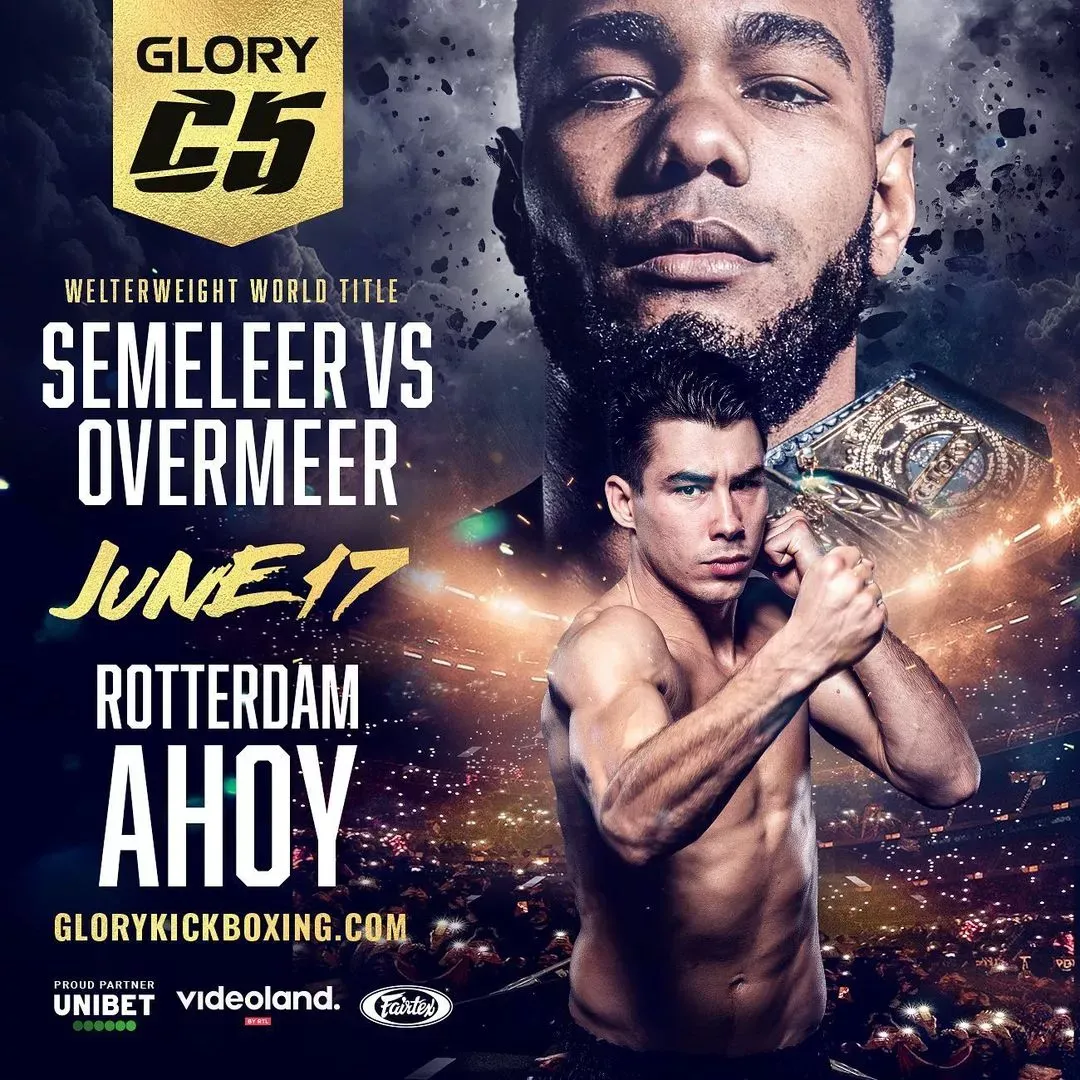 The fight is a rematch just 18 months in the making, as Semeleer previously faced Overmeer in a vacant Enfusion Welterweight title bout in November of 2021, when he was able to overcome the hard-hitting Dutchman by a clear and comfortable decision.
Despite the short time since, both fighters have kept busy. Semeleer captured and successfully defended the GLORY belt, and established himself as the pre-eminent Welterweight in the world, while Overmeer took GLORY by storm, with stoppage victories in three of the four fights he's had with the promotion so far.
With this addition, titles will be contested in four or the seven GLORY weight classes. As Petchpanomrung is scheduled to face Ahmad Chikh Mousa on May 27, the only champions that will not be featured at COLLISION 5 are Tyjani Beztati and Tiffany Van Soest. They are each awaiting the results of their official and unofficial title eliminators, so it seems most likely that GLORY will keep at least one of them fresh for a future event.