New K-1 producer, Carlos Kikuta, opened to the idea of fighter exchanges, including sending K-1 champions to compete in other promotions.
"Reform and an open-door policy is the new protocol for K-1", K-1 producer, Carlos Kikuta.
K-1 held a press conference on August 12 to announce additional bouts and fighters participating in the 'ReBOOT' event on September 10 in Yokohama, Japan. After the press conference ended, Carlos gave an interview to the attending media, including GONG and BoutReview and proclaimed a new direction for the organization.
Kikuta acknowledged that in the past K-1 was known as an isolated promotion that did not interact with other fight organizations, but now he declared a full-opening of the promotion and revealed that K-1 has already contacted several other promotions.
With the new open-door policy in place, the new K-1 producer noted that Mikio Ueda, the 2019 Kyokushin World Champion, who will be facing K-Jee, the former K-1 Cruiserweight champion, was loaned for this event from RIZIN. He added that K-1 could also be sending their fighters to RIZIN in the future.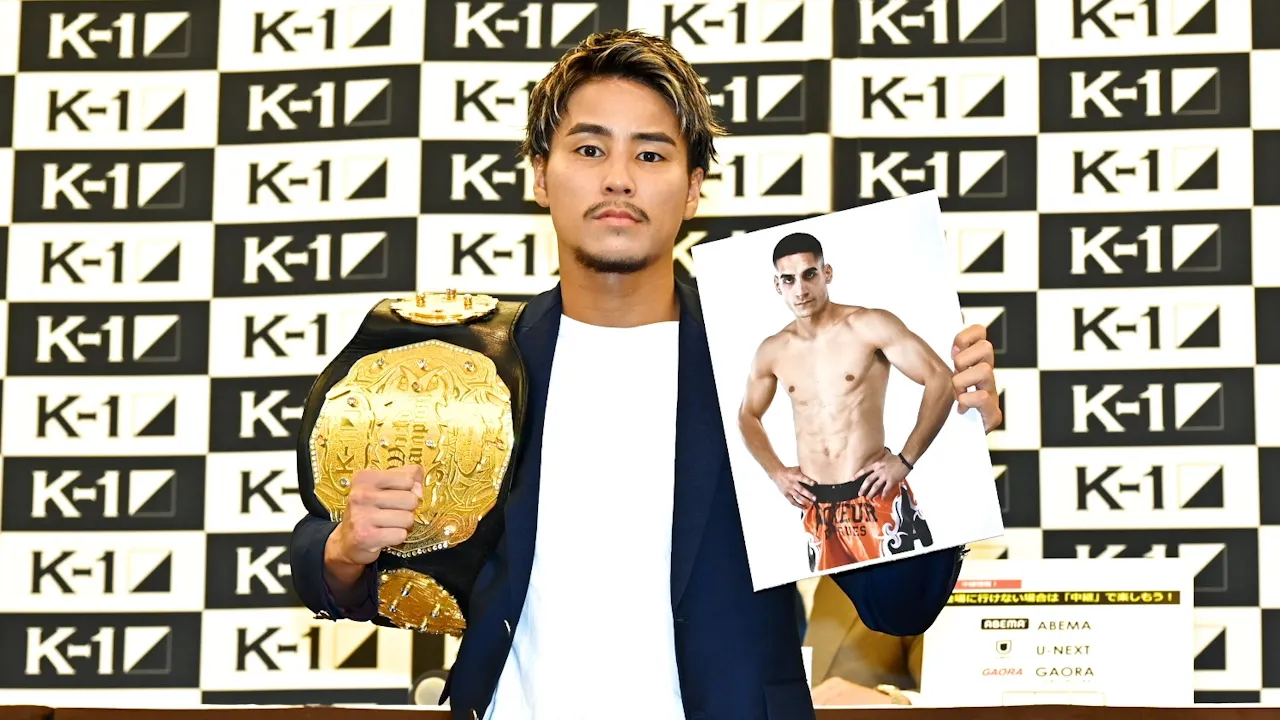 This inter-promotion collaboration will be both domestic and international, with Carlos already connected to Scott Rudmann, the Executive Vice Chairman and co-founder of GLORY Kickboxing. He also met with GLORY's matchmakers during his visit to the GLORY: Collision 5 event in Rotterdam earlier this year, with constant exchanges of emails afterwards.
Kikuta also teased potential future fighter exchanges with ONE Championship. Two K-1 champions, Hiromi Wajima and Masaaki Noiri, went to watch ONE Fight Night 13: Allazov vs. Grigorian live at the Lumpinee Boxing Stadium, setting off speculations about the beginning of co-promotions.
Kikuta halted those rumors, as the two promotions have not started specific discussions and the visit was not coordinated between them. However, he noted that if K-1 and ONE build a cooperative relationship, the possibility of the two champions competing in ONE Championship is not zero.
The September Yokohama event gives a hint of what K-1 could achieve moving forward with its new open-door policy. Several fighters from partner promotions are fighting in the returning K-1 Openweight World Grand Prix and the Kazushi Sakuraba-backed grappling tournament Quintet will hold an event co-promoted by K-1.
K-1 WORLD GP REBOOT
---
Akihiro Kaneko vs. Masashi Kumura – K-1 Super Bantamweight Championship
Gunji Taito vs. Angelos Martinos – Non-Title Fight
K-Jee vs. Mikio Ueda
Yuuki Egawa vs. Tomoya Yokoyama
Yuzuki Satomi vs. Kento Ito
Miyuu Sugawara vs. TBA
Koji Ikeda vs. TBA
Hayato Suzuki vs. TBA
K-1 OPENWEIGHT GRAND PRIX FIGHTS
Sina Karimian vs. TBA
Mahmoud Sattari vs. TBA
Ariel Machado vs. TBA
Valentin Bordianu vs. TBA
Claudiu Istrate vs. TBA
Kerim Jemai vs. TBA
Michal Turynski vs. TBA
Liu Ce vs. TBA