GLORY 85 will take place on April 29. The event location has yet to be announced.
The GLORY 85 fight card is taking shape as a surprising title defense for Endy Semeleer against the returning former GLORY and K-1 champion Murthel Groenhart was announced yesterday. The rumor of the return of the "Predator" was going around for some time now after Groenhart was seen back at Mike's gym. The event will feature a 4-man tournament, the first of the six qualifiers for the $500,000 Heavyweight Grand Prix in December this year - with the other two places being given to a wildcard. As if a place in the Grand Prix is not enough, just before the official weigh-ins of GLORY 84 the fighters were presented at a turbulent and surprising press conference.
The first big surprise was the reintroduction of Luis Tavares in the Heavyweight division, the 31-year-old Dutch Cape Verdian kickboxer has been making headlines the past year for his doping suspension and during the presser, he was once again at the center of the attention. There was some excitement when Antonio Plazibat entered the room during the questions which resulted in a stare-down between the two big guys. Later Donegi Abena, the newly crowned Light Heavyweight champion, took the microphone during the press questions and things got heated between the two rivals.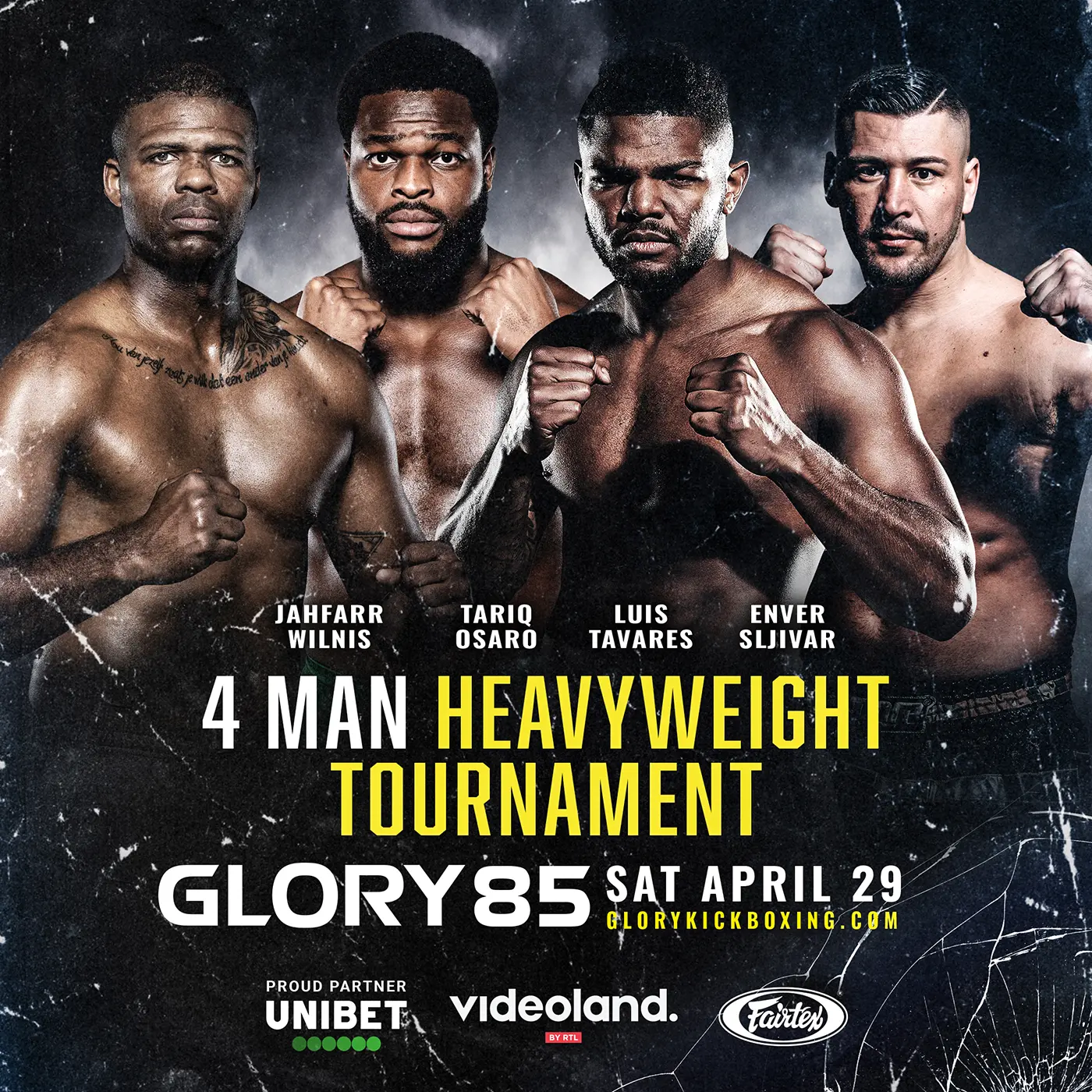 Tavares's opponent Enver Sljivar is perhaps just as big of a surprise. "Ironbull" is well known in the European kickboxing circuit and has a huge following on social media but never made it onto the big stage before. This tournament call-up gives the veteran the opportunity of a lifetime to settle his name between the best in the division. On the other side of the bracket Tariq Osaro will be facing Jahfarr Wilnis. Originally Nordine Mahadiene was gonna face "Cookie", but after the loss against the Light Heavyweight Felipe Michiletti at GLORY 84, his teammate and seventh ranked Heavyweight Jahfarr Wilniss is taking his place.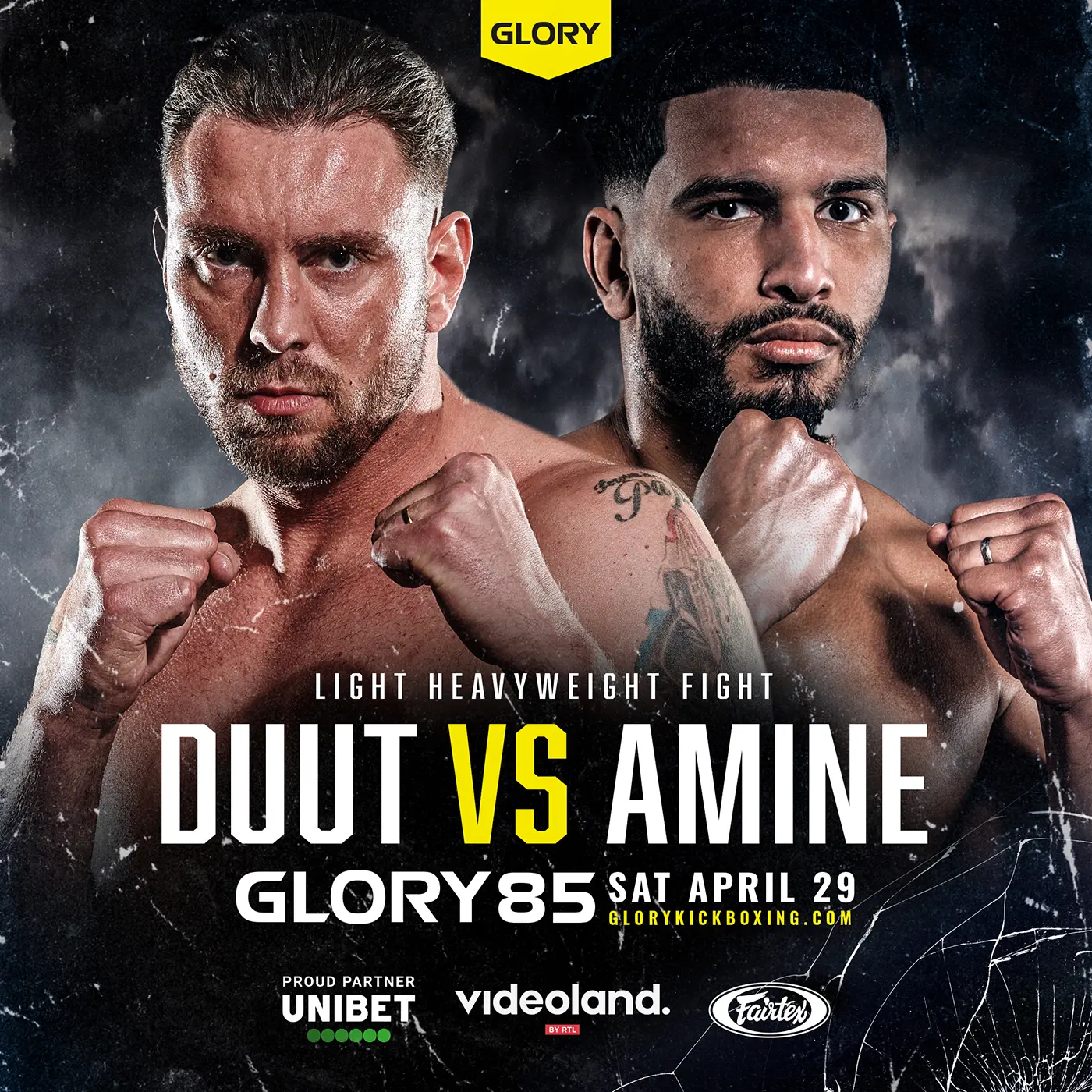 The card will also feature the return of Light Heavyweight veteran Micheal Duut. He will face the debuting fan-favorite Mohamed Amine. Amine is fighting out of Mike's gym and has been very popular with the Moroccan fans in the Netherlands lately. Surprisingly the Dutch Moroccan fighter simultaneously signed a contract with MMA organization PFL Europe and will be competing in their League system this year.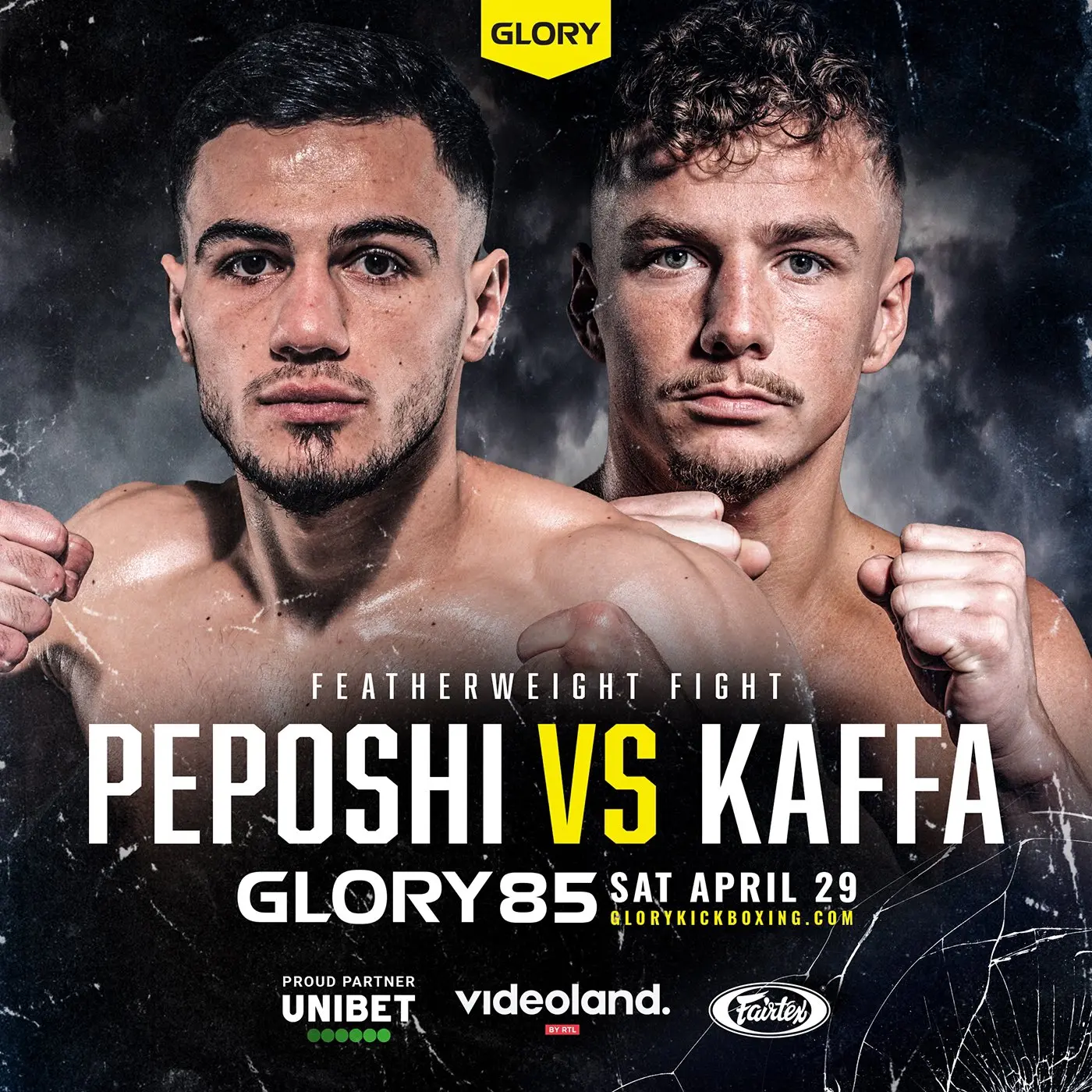 Featherweight standout Berjan Peposhi will make his second GLORY appearance after his incredible fight last February against Chikh Mousa. He is going to face Jan Kaffa, whos coming of a KO loss against RISE champion Kosei Yamaha.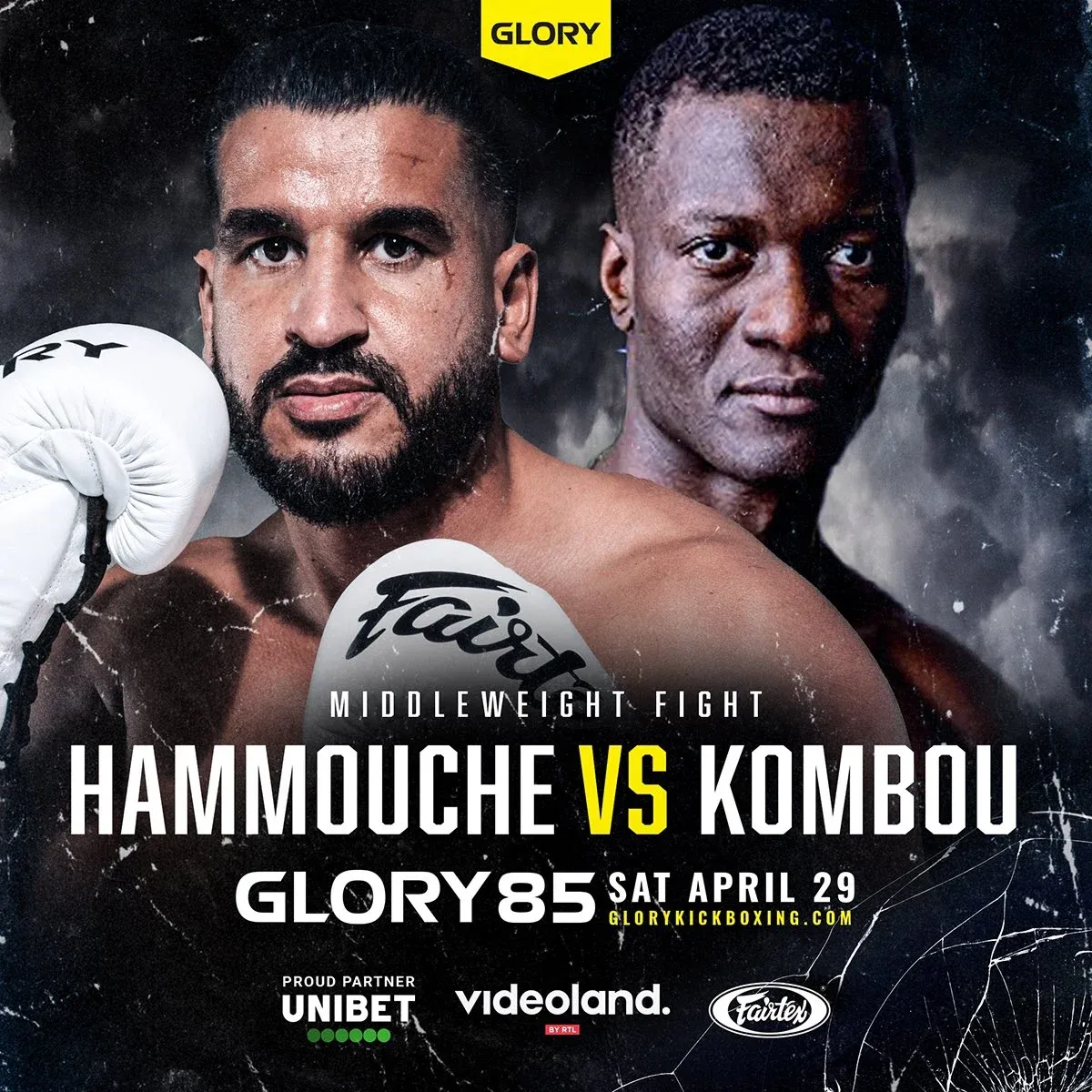 In the Middleweight division Iliass Hamouche and Brice Kombou will both make their GLORY debut.
It is to be expected that more fights will soon follow.