Three well-matched bouts have been added to the September 9 event.
Europe's biggest promotion has started the year strong and looks to carry that momentum into the second half of 2023, as GLORY 88 is shaping up to be another solid card.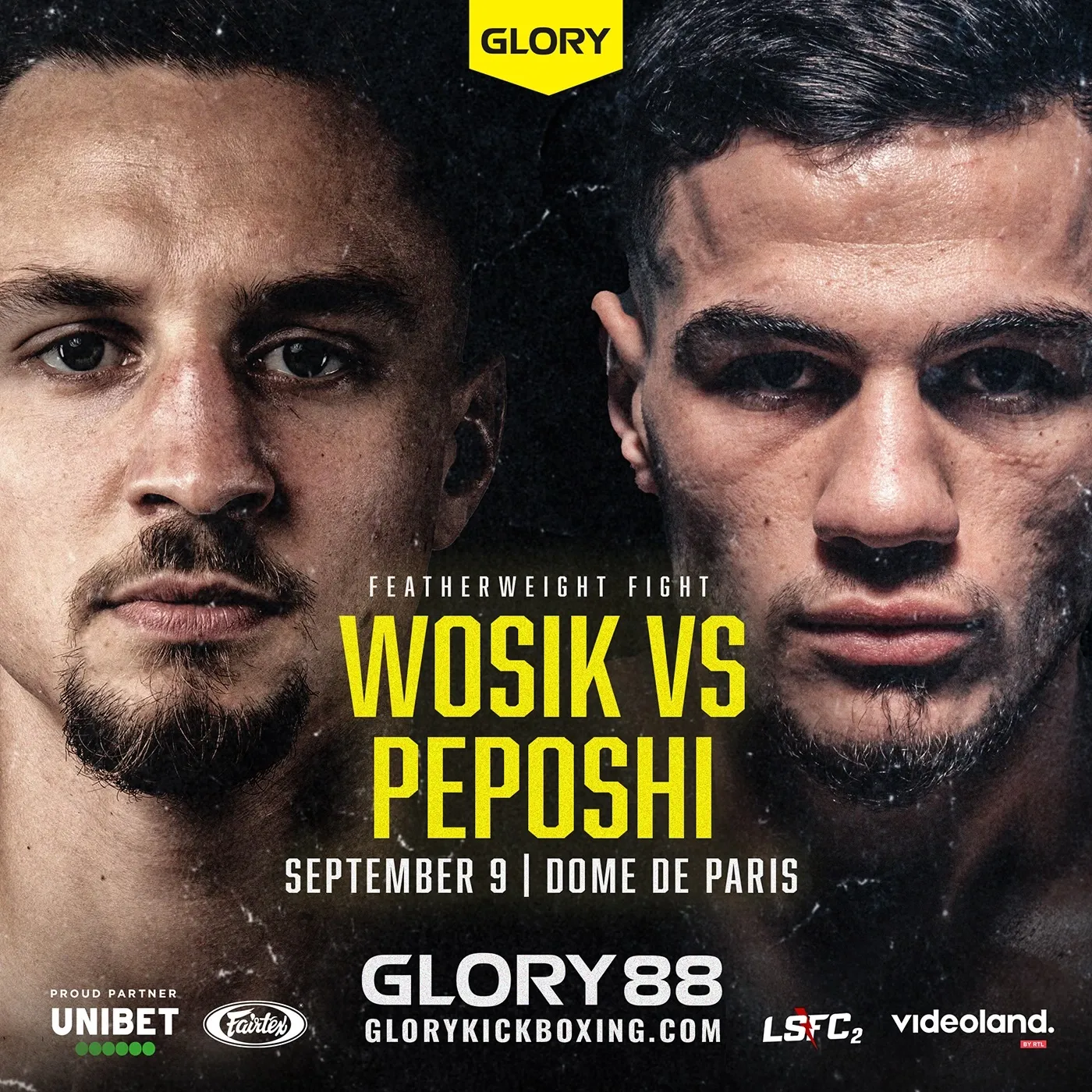 Denis Wosik, currently ranked the sixth-best Featherweight in the GLORY rankings, will take on the eighth-ranked Berjan Peposhi in a fight with potential title implications. Wosik debuted in GLORY with a pair of victories, following an incredibly successful final two years in Wu Lin Feng, before losing a close split decision to Marcos Rios this January. On the other hand, Peposhi debuted in GLORY with a pair of losses, which snapped a 13-fight win streak amassed on the European regional scene. As all of the above-ranked contenders are either inactive or have already lost to the champion Petchpanomrung, triumph here could lead Wosik to a title shot and Peposhi closer to the gold.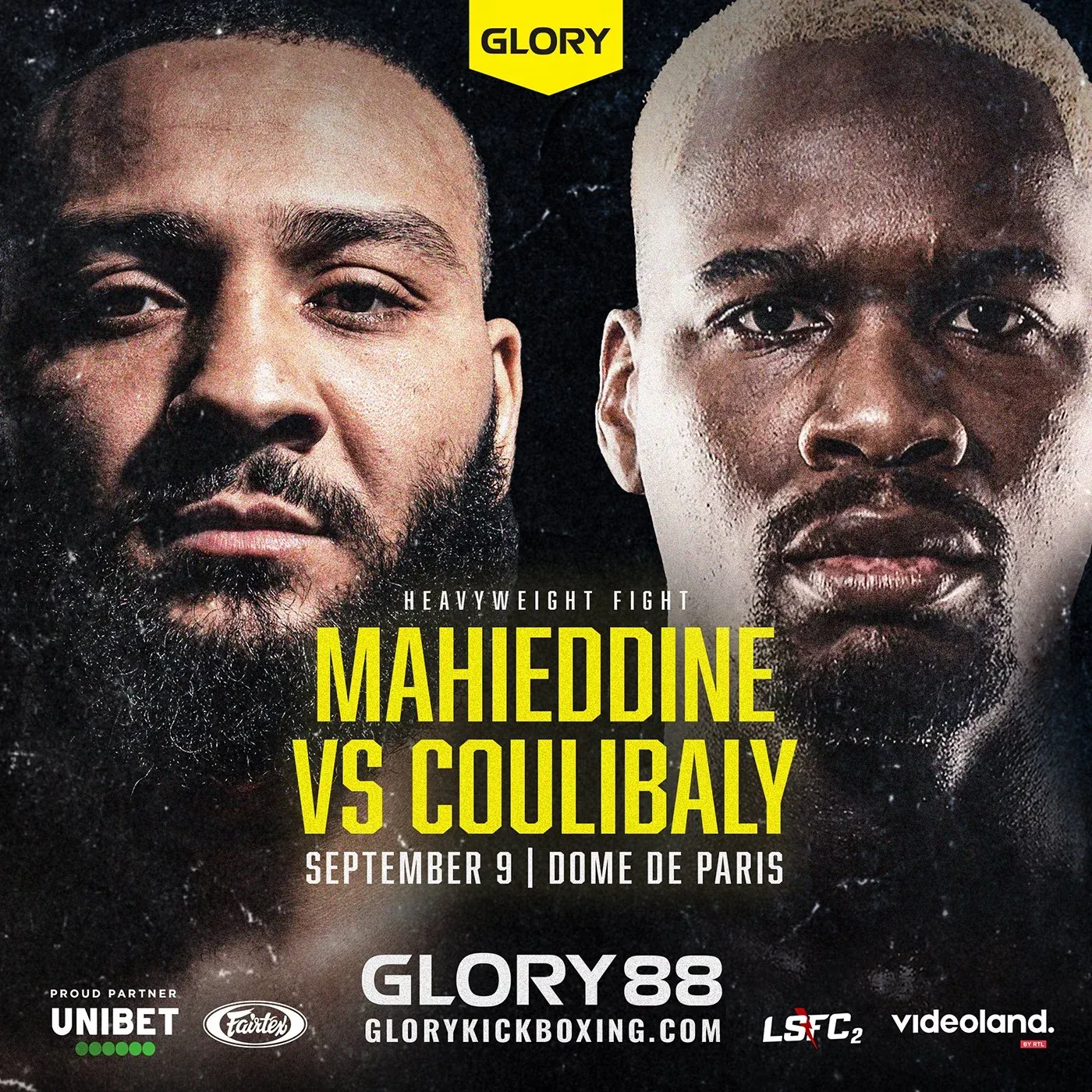 Nordine Mahieddine will be given a chance at redemption as he takes on the returning Abdarhmane Coulibaly in a Heavyweight bout. While Mahieddine was riding quite a high following his victory over Antonio Plazibat two years ago, he's twice experienced setbacks since, a stoppage loss to Cihad Kepenek, which was later overturn to a no-contest, and a decision loss to Felipe Micheletti in his Light Heavyweight debut. He'll have an easier task against Coulibaly, who hasn't fought in kickboxing since 2017 and in combat sports since his 2019 loss to Nicolas Wamba under boxing rules. Whether Mahieddine will steer his career back on course or if Coulibaly will pull off an 'Upset of the Year' contender remains to be seen.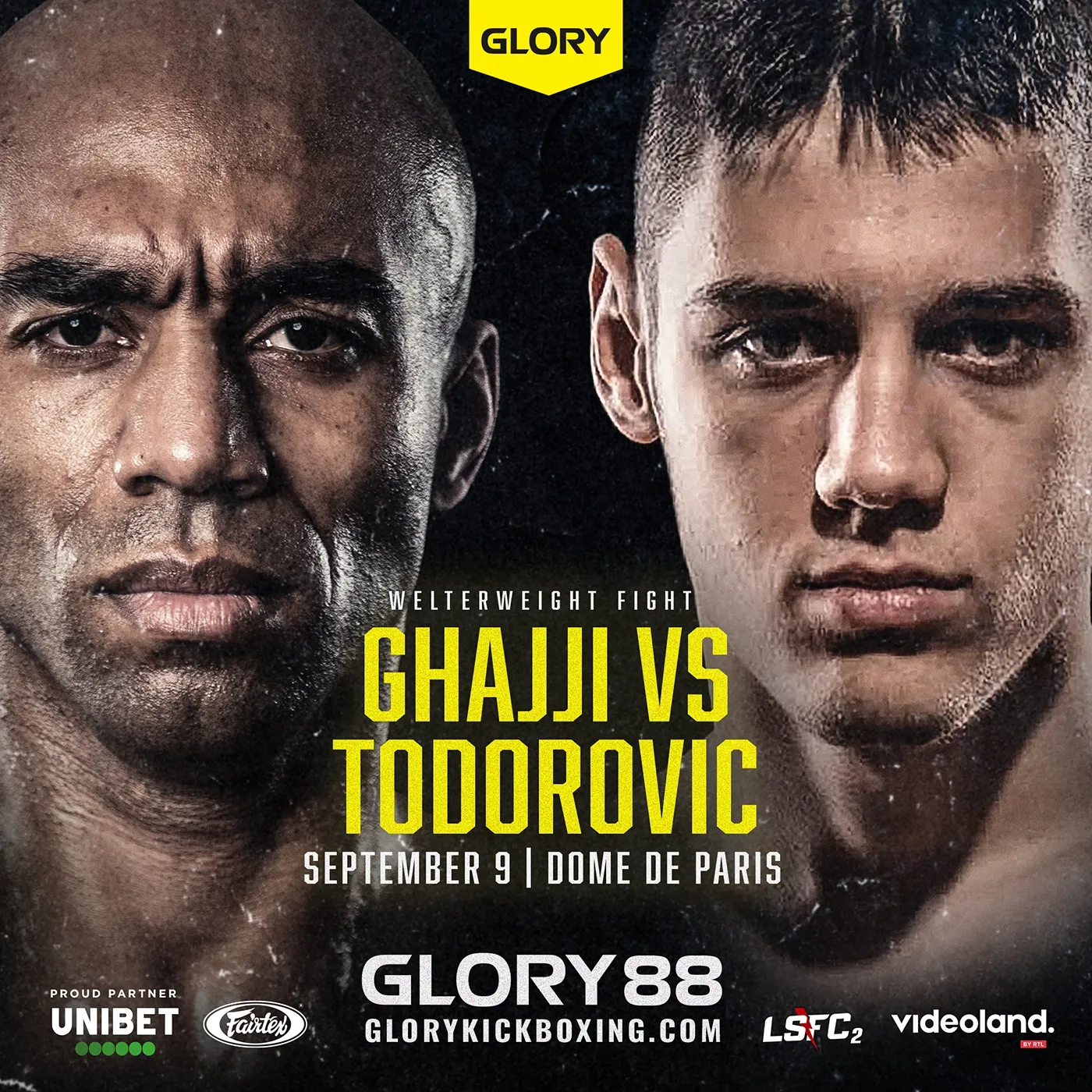 The 24-year-old Nikola Todorović will make his GLORY debut against the 42-year-old Karim Ghajji. Todorović is enjoying a career-best streak of wins, with the likes of Bilal Bakhouche Chareuf, Marouan Toutouh and Rodrigo Mineiro all falling victim to the Serbian over the past 18 months. The one-time GLORY title challenger Ghajji should prove to be a good litmus test for the newcomer. Despite not fighting under kickboxing rules since his loss to Cédric Doumbé in December of 2020, although he's thrice fought and thrice lost in mixed martial arts since then. Nonetheless, he was among the best Welterweights in the world in his prime. A good test for Todorović, before the promotion matches him up against the more established names on the roster.
The event will be headlined by a Heavyweight bout between Badr Hari and James McSweeney.
Broadcast information will be released soon, while tickets are already available for purchase.