A number of match-ups have been announced for the final World Series event of the year.
Chadd Collins will try to do what only one man in the past has succeeded in doing – defeat the reigning GLORY Featherweight (-65 KG) champion Petchpanomrung at the weight he's dominated for over half a decade.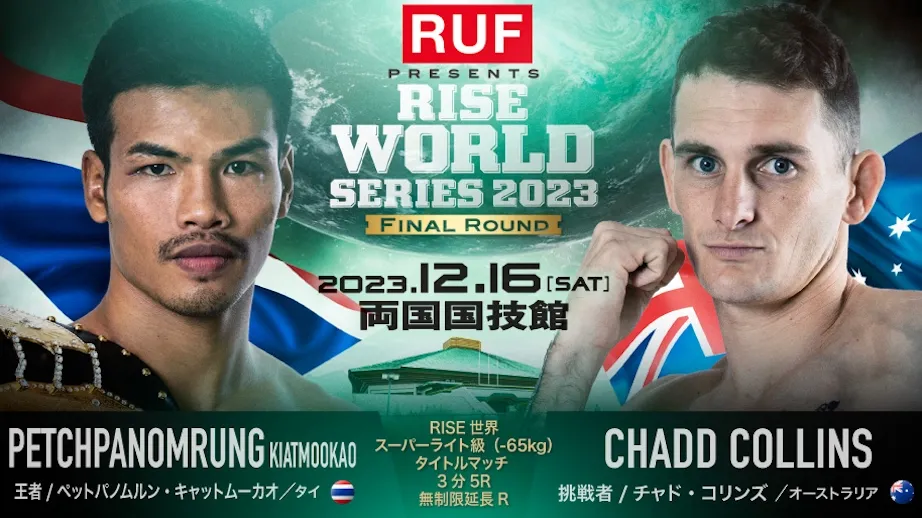 After successfully making his seventh GLORY title defense earlier this month, Petchpanomrung will attempt his maiden RISE World Super Lightweight (-65 KG) championship defense against Chadd Collins, who'll enter the fight on an eight-fight win streak, which includes triumphs over the likes of Hiroki Kasahara, Yod-IQ and Ryota Nakano. Before that happens however, Collins will have to make his way past Jordan Godtfredsen next month. A five-round Muay Thai bout for the WBC Muay thai belt certainly lends itself to the possibility of injuries and cuts, which could jeopardize his meeting with the pound-for-pound ranked Thai.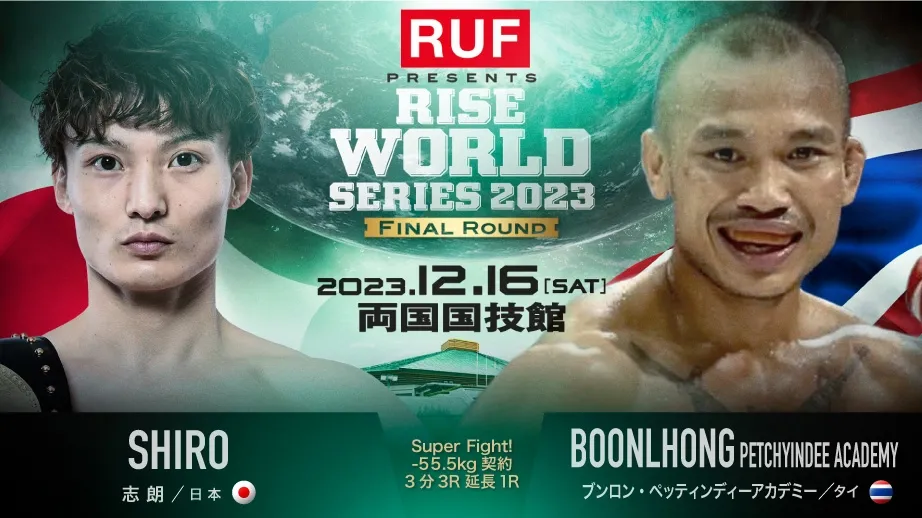 An interesting addition to the card will be the RISE vs. Petchyindee themed trio of non-title bouts. RISE World Bantamweight (-55 KG) champion Shiro will take on the three-weight 'True4U' champion and quite possibly the hardest kicker in Muay Thai, Boonlhong PetchyindeeAcademy, in a -55.5 KG bout.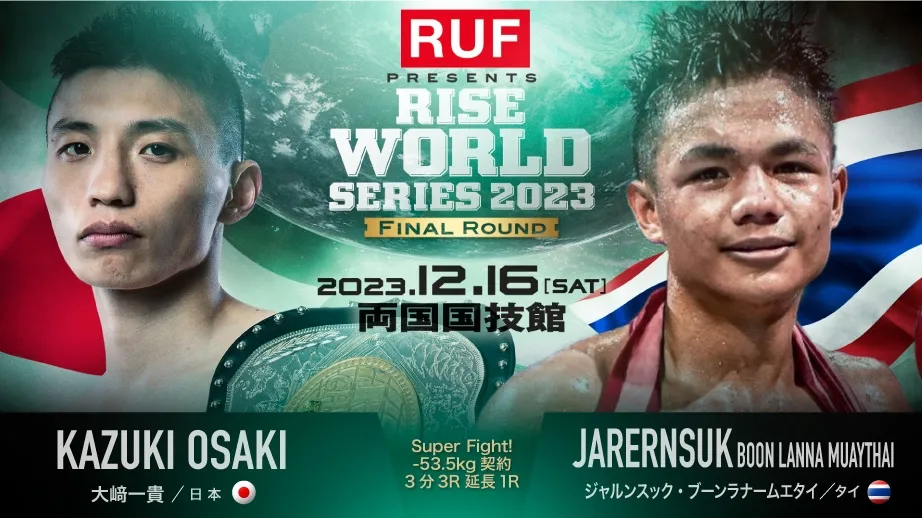 RISE Super Flyweight (-53 KG) champion Kazuki Osaki will take on an aggressive up-and-comer on the stadium scene Jarernsuk BoonlannaMuaythai in a -53.5 KG fight, while RISE Atomweight champion Koyuki Miyazaki will match herself up against Mongkutpetch KhaolakMuaythai.
While the champions will likely be seen as the favorites, all three contests should prove to be interesting: the kicking battle between Shiro and Boonlhong, the pocket fighting and pressure styles of Osaki and Jarensuk, as well as the crisp technical style of Miyazaki in another new challenge.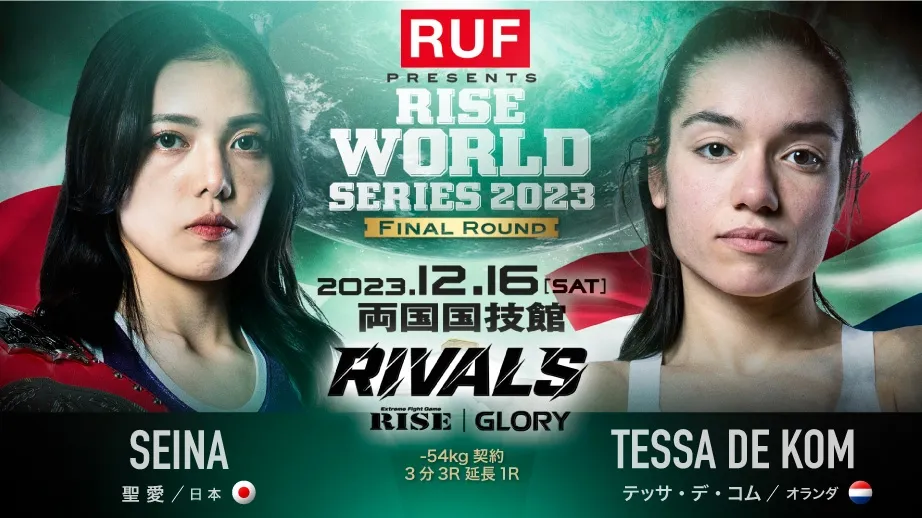 Last, but not least, GLORY Rivals returns in yet another iteration. The hard-hitting RISE Lightweight (-62.5 KG) champion Kan Nakamura will try to bring his patented style of violence against the lanky Ahmed Akoudad, who'll have an stunning 20 cm height advantage. RISE Light Heavyweight (-90 KG) champion Kenta Nanbara will hope to avoid yet another knock-down drag-out fight against the relatively unknown Victor De Koning, as fun as such fights are for the audience. Finally two RISE women's champions will meet, as Bantamweight queen Seina has been booked against Flyweight kingpin Tessa De Kom.
The event will be available for free worldwide viewing on Abema TV. As previously announced, the World Series final will be contested by Toki Tamaru and Kumandoi PetchyindeeAcademy in the evening's main event.