The long-reigning Thai champion will look to defend his title for the seventh time.
Pound-for-pound ranked Petchpanomrung will attempt to defend his GLORY Featherweight championship for the seventh time against promotional newcomer David Mejia on October 7. The contest will replace the previously announced Middleweight fight between Donovan Wisse and Michael Boapeah as the main event, as Wisse was forced to withdraw with an illness.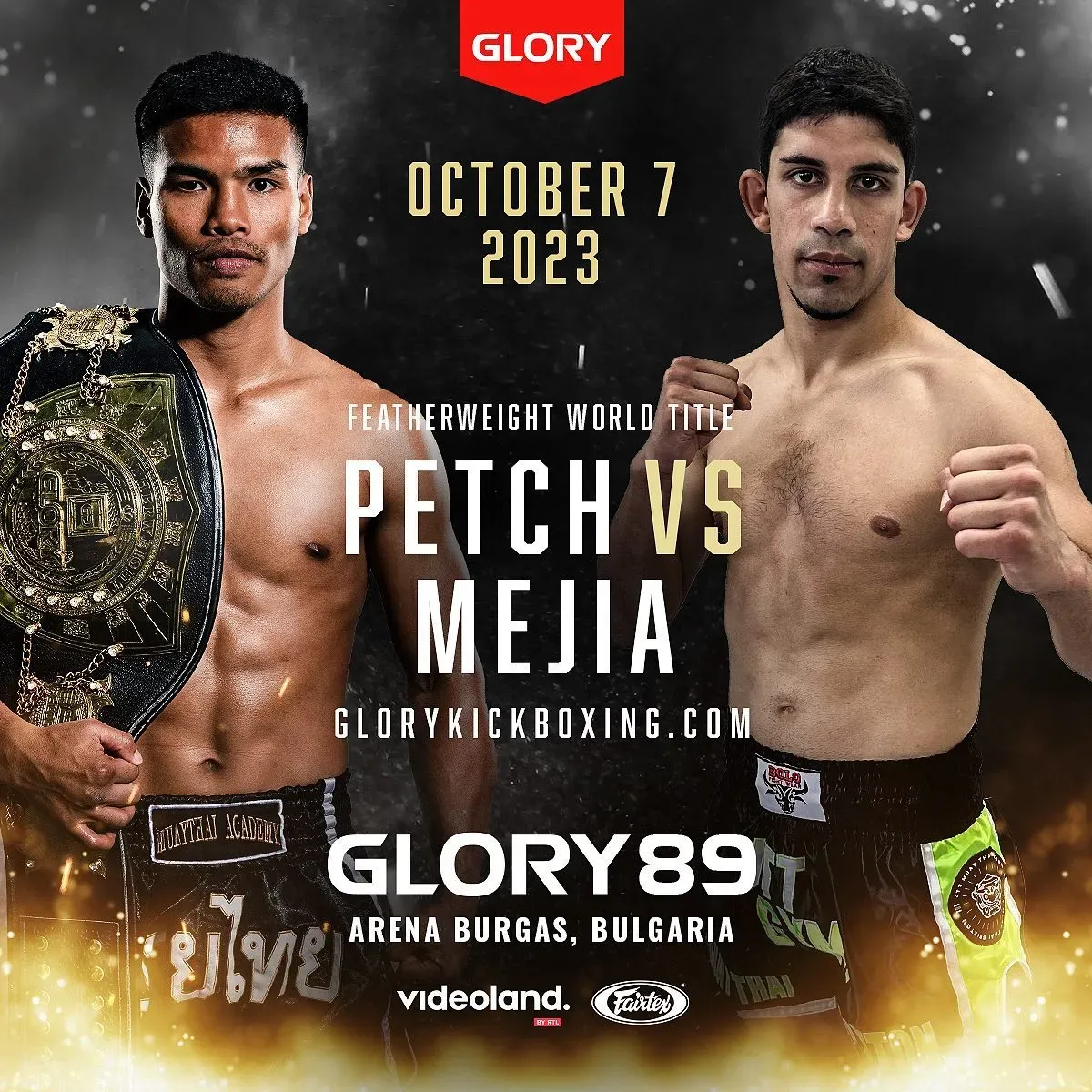 Petchpanomrung, who's been regarded as the world's best fighter at his weight since getting the better of the great Robin van Roosmalen five years ago, has looked all but faultless in the sport of kickboxing, with his only recent loss coming a weight class up against GLORY Lightweight champion Tjyani Beztati. Mejia will likewise enter the bout in top form, as he was able to dispatch Jia Aoqi three months ago, who has long been regarded as one of the best fighters active on the Chinese kickboxing scene.
Should Petpanomrung win, he will move past Sitthichai Sitsongpeenong in number of GLORY consecutive title defenses, only behind GLORY Heavyweight champion Rico Verhoeven.
Aside from a Lightweight bout between Stoyan Koprivlenski and Sorin Căliniuc, a number of new Bulgarian signings will get the chance to prove their worth on Europe's biggest stage, most exciting perhaps being the debut of Middleweight super-prospect Mohamed Touchassie.