We take a look at all the top fighters that were in action during the last month.
As kickboxing continues to grow on a global scale with promotions like GLORY, K-1, ONE Championship, and more, fighters are constantly jockeying for position in the media's eyes, and rankings. Every month, the Beyond Kickboxing board will compile kickboxing rankings for each weight class from Heavyweight to Flyweight, as well as the pound-for-pound rankings for both men and women.
---
POUND-FOR-POUND MEN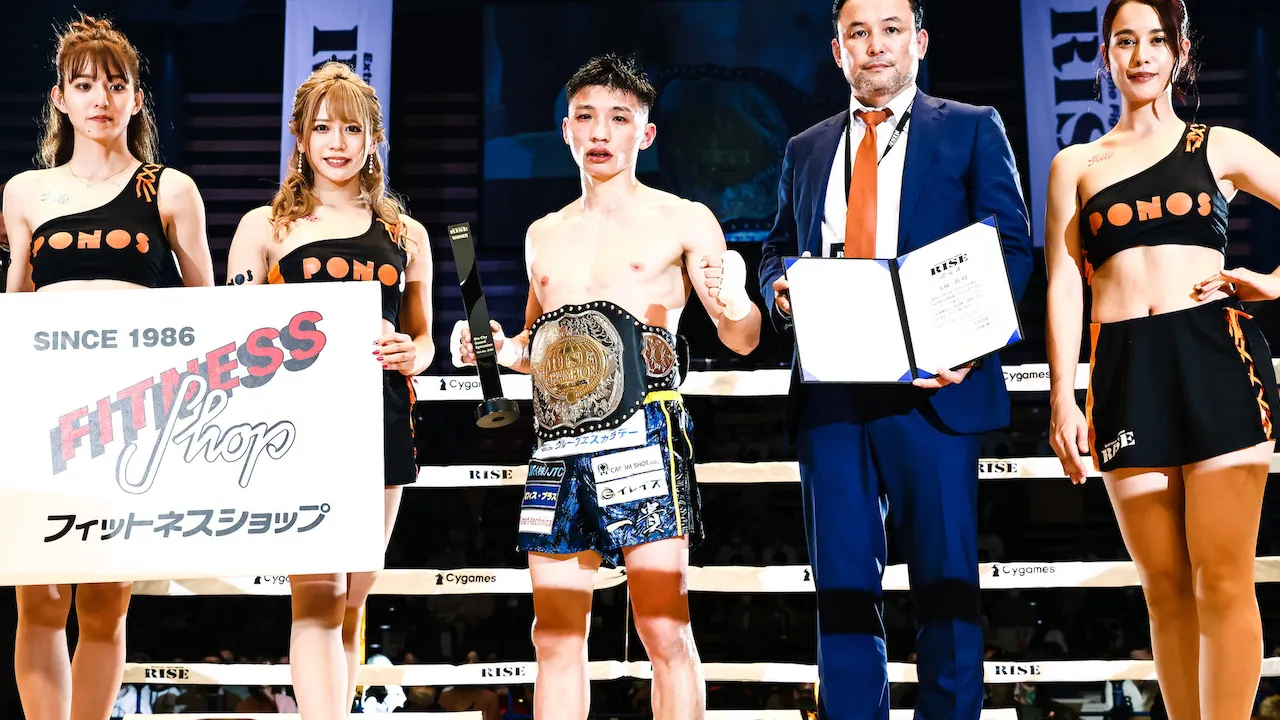 Rico Verhoeven (6) overwhelms and finishes Hesdy Gerges in the headlining bout of his own event series - HIT IT.
Kazuki Osaki (7) made his first title defense in a rematch against Kazane. The champion kept his cool, picked his shots, and employed a power-over-volume approach, tagging Kazane with sharp left hooks to the body and head, which awarded him the majority decision win after five hard-fought rounds.
---
POUND-FOR-POUND WOMEN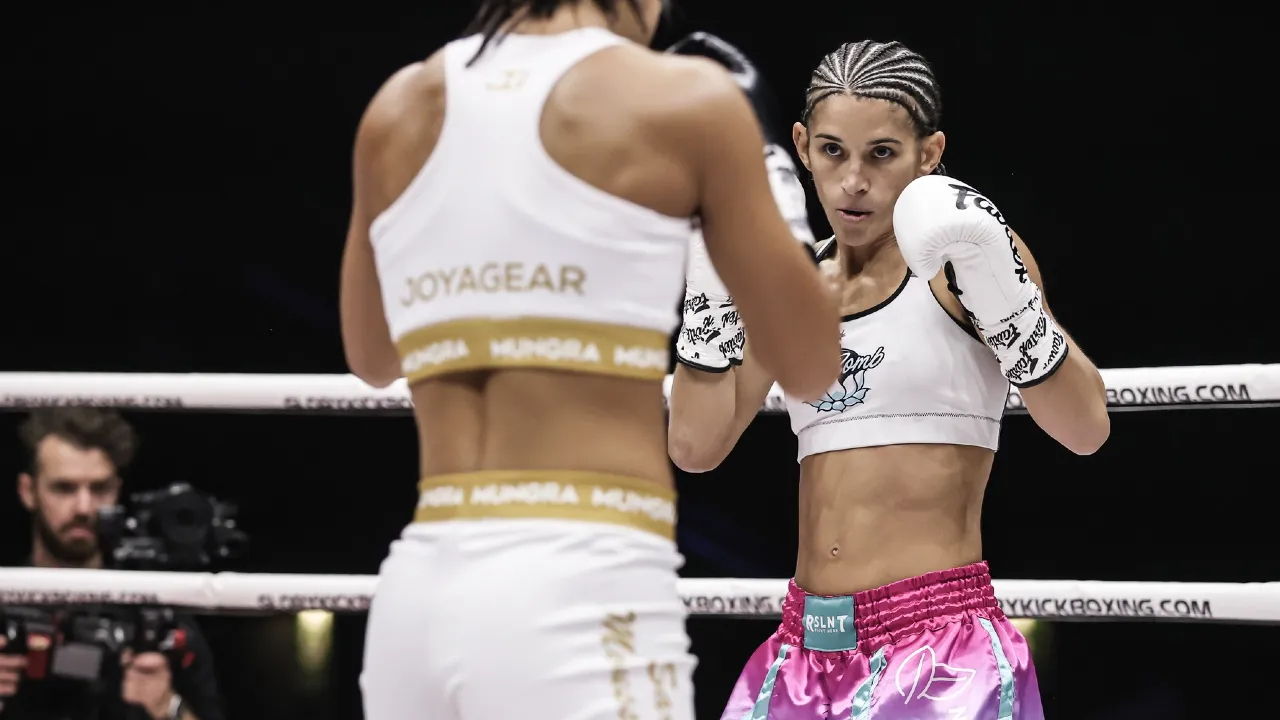 Tiffany Van Soest (1) got the better of her young challenger Sarah Moussaddak at COLLISION 4. The judges gave her the win after a close fight to protect her GLORY title for the third time. Not without controversy, however, as many fans thought that Moussaddak had the edge, landing more noteworthy shots throughout the five rounds.
Koyuki Miyazaki (8) easily outpointed Petlookaon Sarigym in a non-title fight at RISE World Series.
---
HEAVYWEIGHT (+95 KG)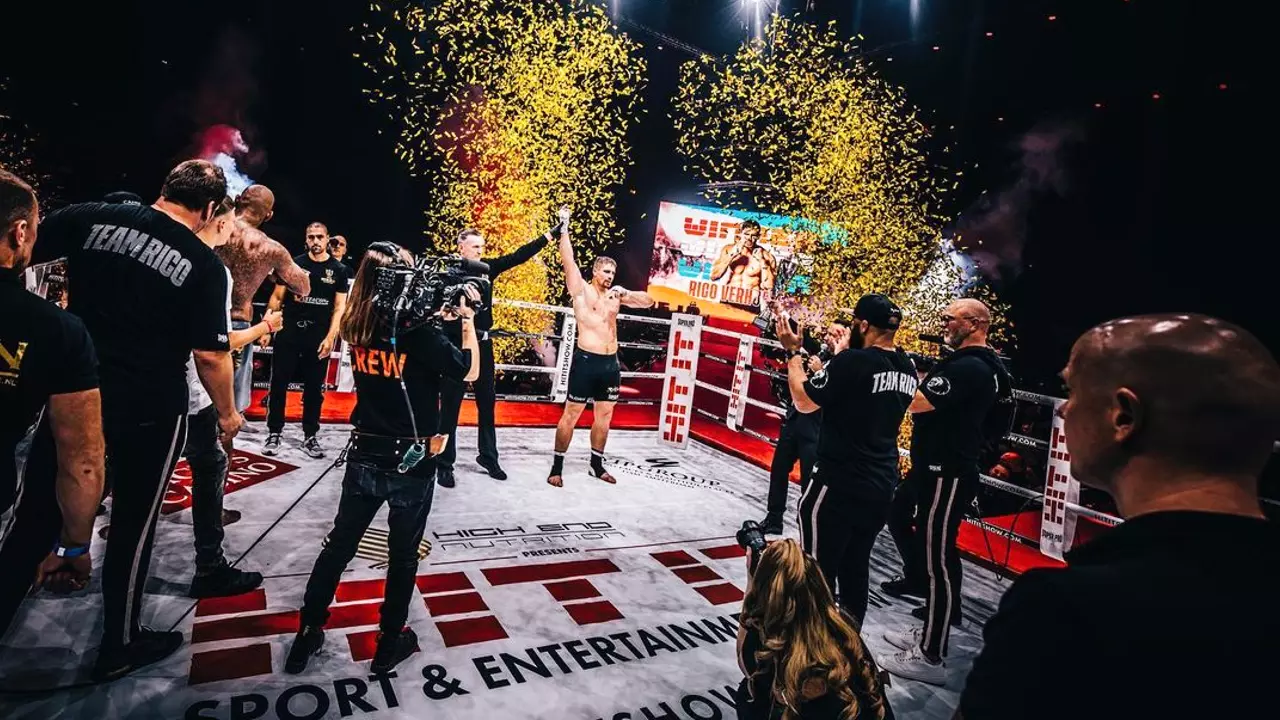 Rico Verhoeven (1) overwhelms and finishes Hesdy Gerges in the headlining bout of his own event series - HIT IT.
Levi Rigters (7) wins an underwhelming decision against Kevin Tariq Osaro. Much to work on for the young Heavyweight prospect.
---
LIGHT HEAVYWEIGHT (-95 KG)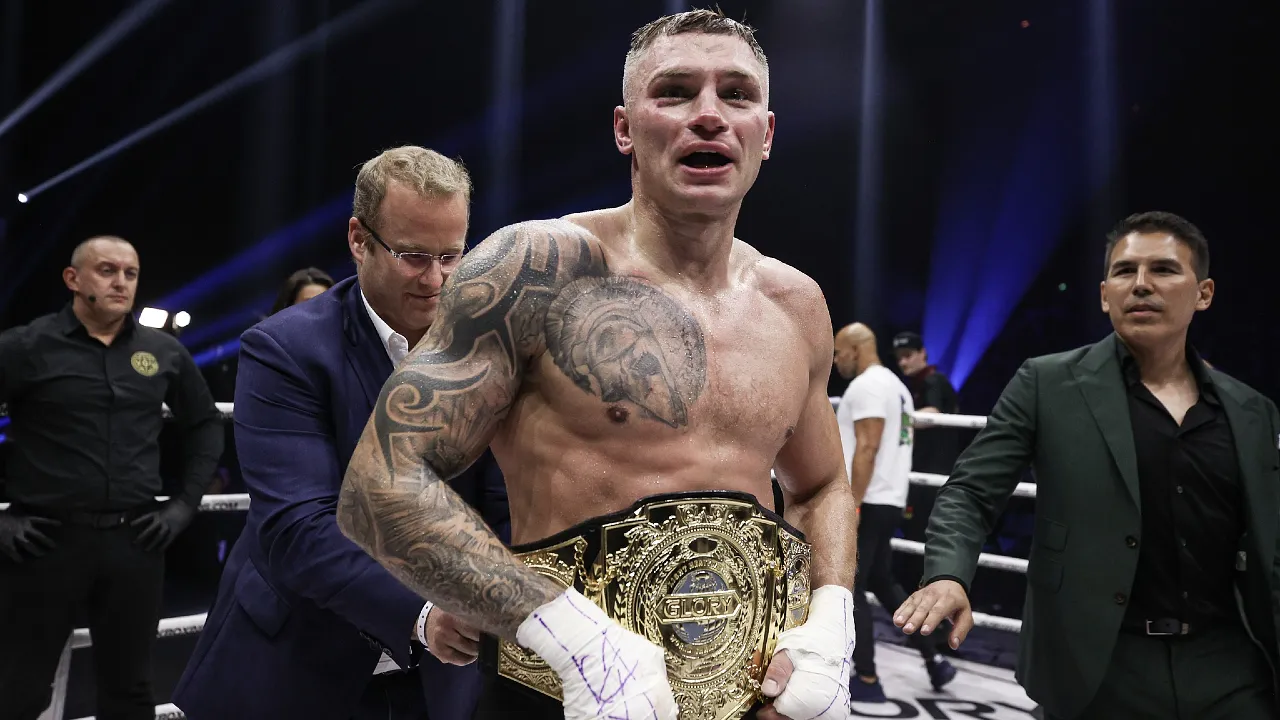 Sergej Maslobojev (2) earned the vacant GLORY Light Heavyweight title by defeating Tarik Khbabez via a split decision in a back-and-forth war.
Donegi Abena's (4) pressure was too much to handle for Felipe Micheletti (5). The Surinamese-Dutch fighter kept landing the more effective shots over three rounds for a unanimous decision win.
Sebastian Cozmâncă (-) defeats Bruno Susano by decision in a Heavyweight bout. He is removed from the Light Heavyweight rankings after two years without competing at that weight.
Ariel Machado (10) subsequently makes his entry at number 10.

---
MIDDLEWEIGHT (-85 KG)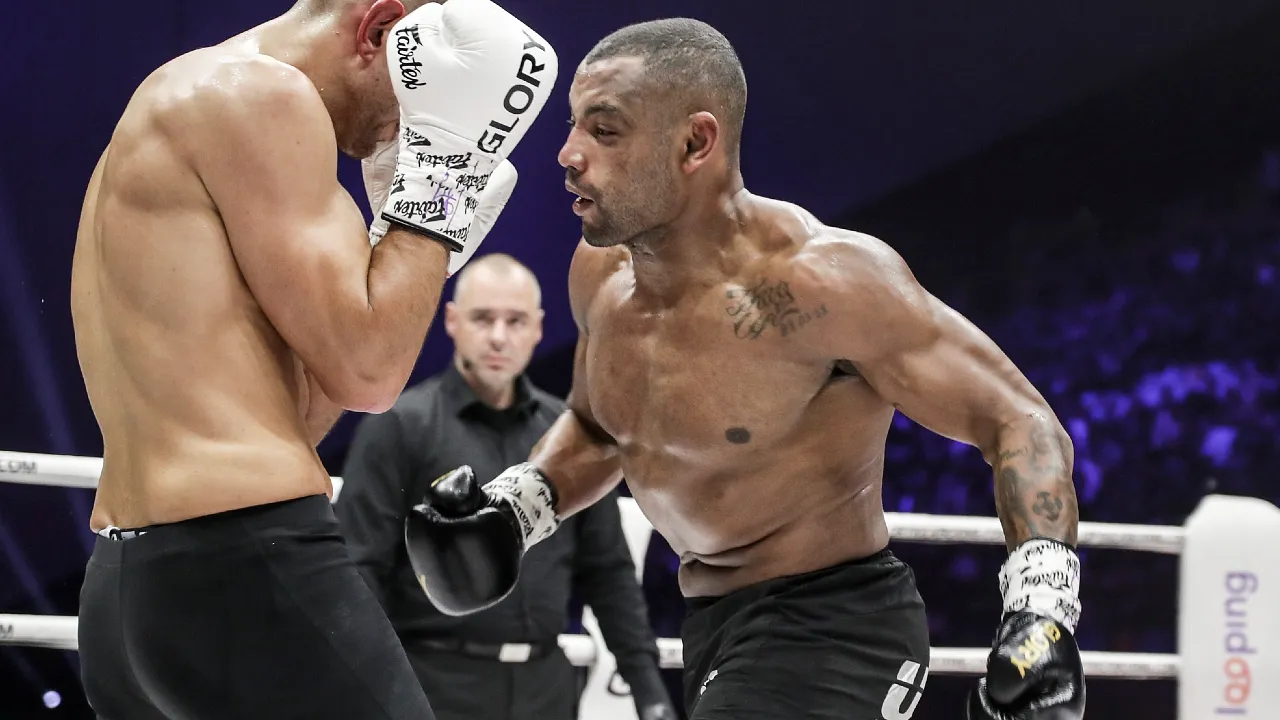 Cesar Almeida (3) moved up five spots after defeating Serkan Ozcaglayan, clobbering him in the first two rounds, and knocking him down twice before cruising to a unanimous decision win.
Serkan Ozcaglayan (5) subsequently drops two spots, after his loss.
Sergej Braun (9) rises one spot. His better conditioning paid off as he rallied to a comeback victory, scoring a knockdown in the final round against Michael Boapeah.

---
WELTERWEIGHT (-77 KG)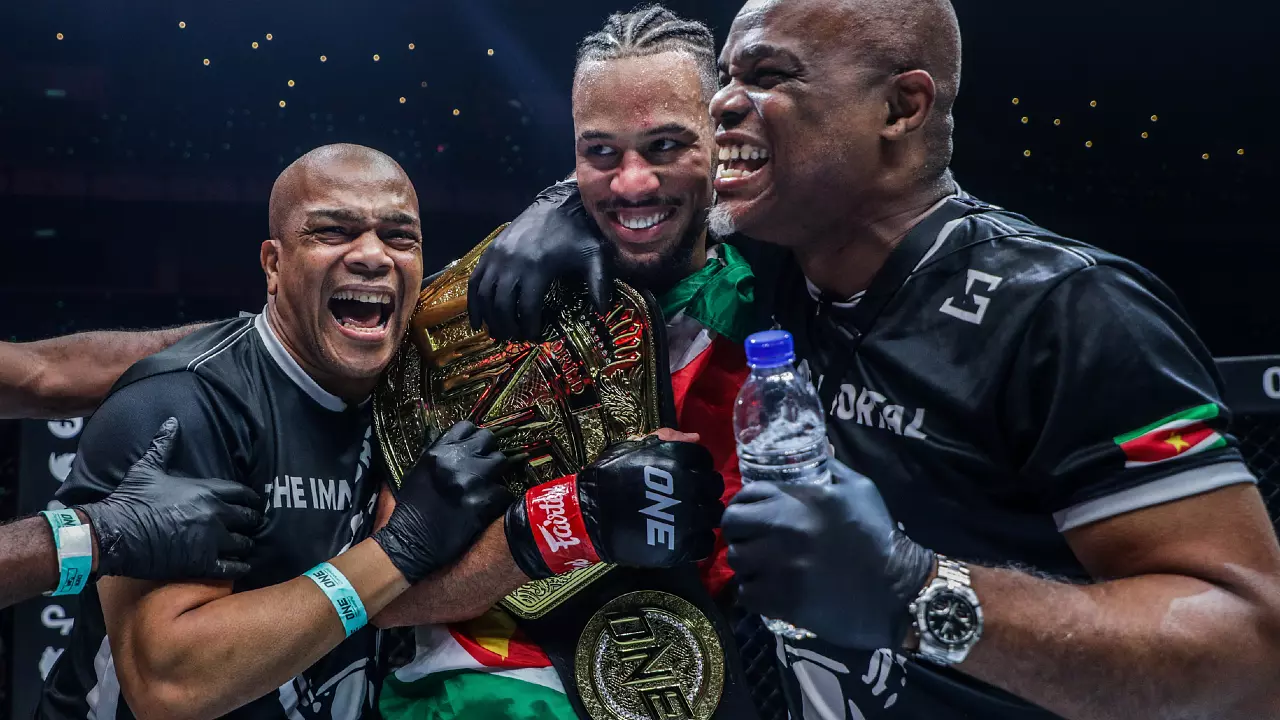 Regian Eersel (2) wins a close split-decision victory after 5 rounds against Sinsamut Klinmee, and becomes the inaugural ONE Lightweight Muay Thai Champion. This fight doesn't affect his ranking as it was under Muay Thai rules.
Constantin Rusu (9) confirmed his good form with a decision win over former ONE title challenger Islam Murtazaev, he moves up a spot.
Stefan Orza (10) makes his entry in our rankings. The Romanian is undefeated in 18 fights and took the Colosseum Tournament title in dominant fashion against Alexandru Amartiei.
Robin Ciric (-) subsequently leaves the rankings.

---
LIGHTWEIGHT (-71 KG)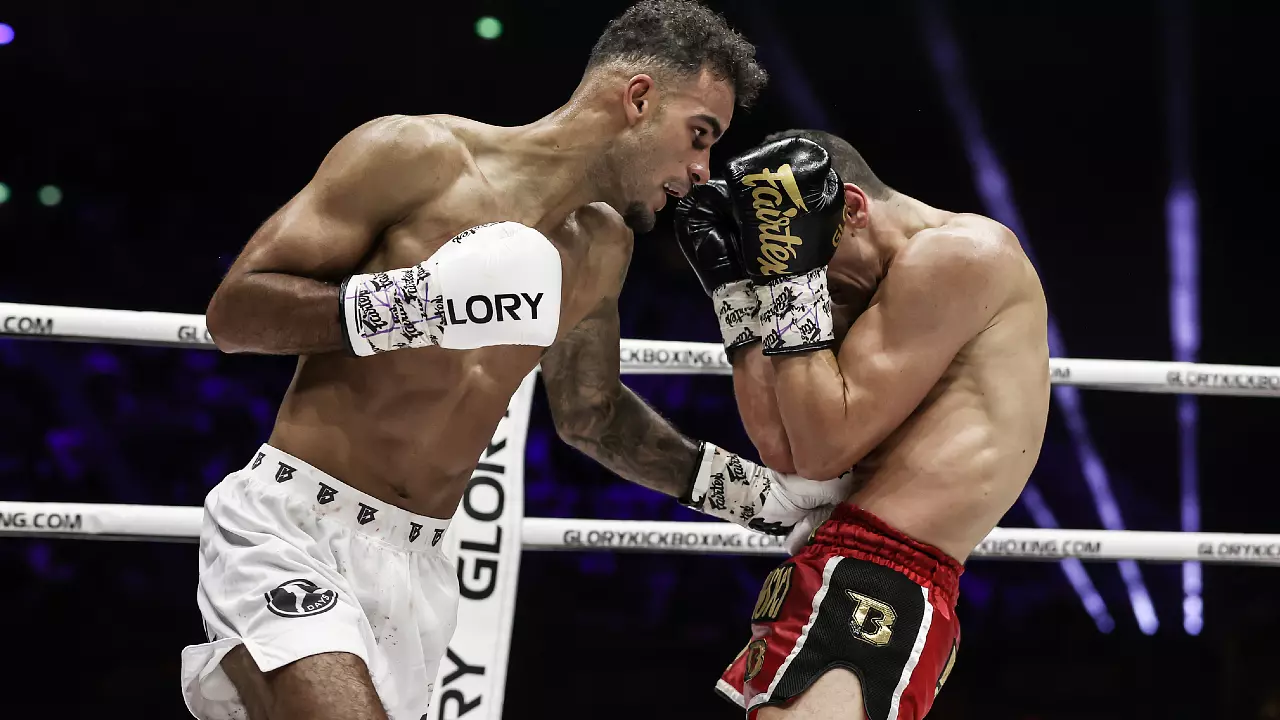 Tyjani Beztati (6) successfully defended his GLORY Lightweight title against Stoyan Koprivlenski (8). A strong showing by the champion, who was seen as the winner by four of the five judges. He moves up one spot.
Sitthichai (3) had to use all of his veteran craft to overtake the up-and-coming Mohammed Boutasaa (9) by decision after a scare in the second round. Their rankings remain the same.
---
SUPER FEATHERWEIGHT (-67.5 KG)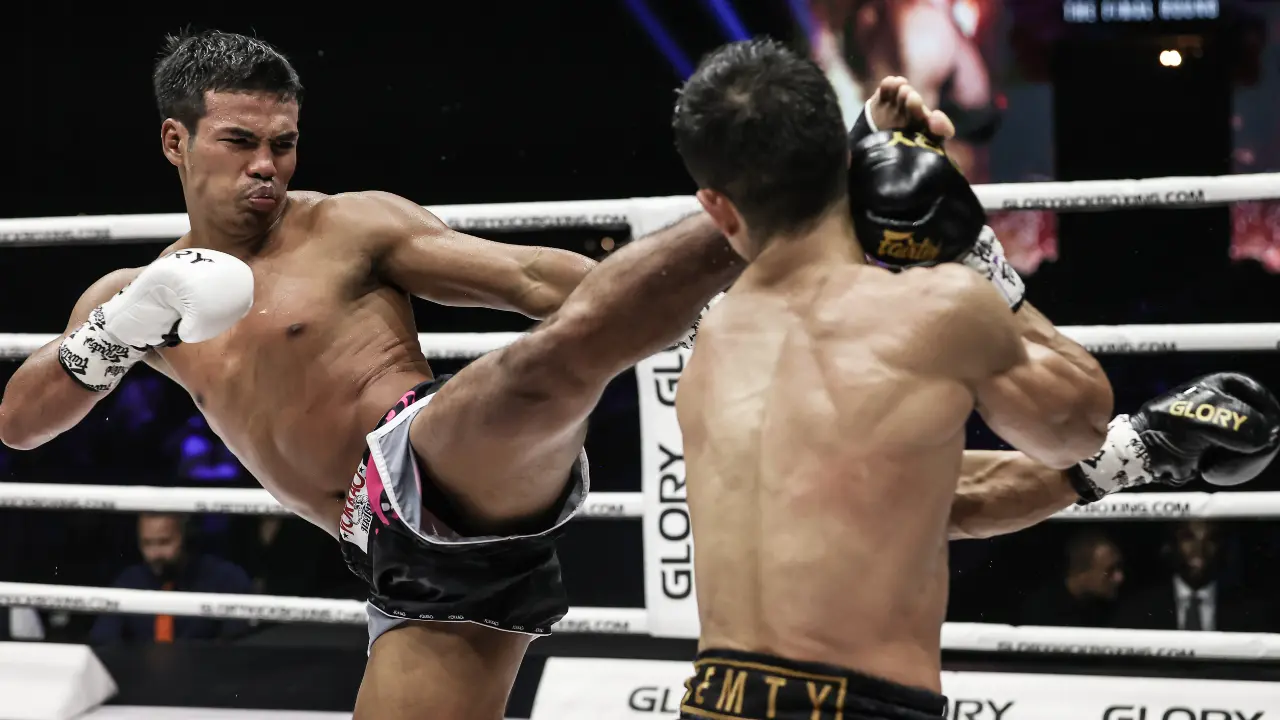 Petchpanomrung (1) with another dominant performance to mark his return to GLORY. Heavy kicks and stellar distance management guaranteed him a landslide victory over Abraham Vidales, scoring 50-45 on four of the five judges' scorecards. This makes his fifth defense of his GLORY title.
---
FEATHERWEIGHT (-64 KG)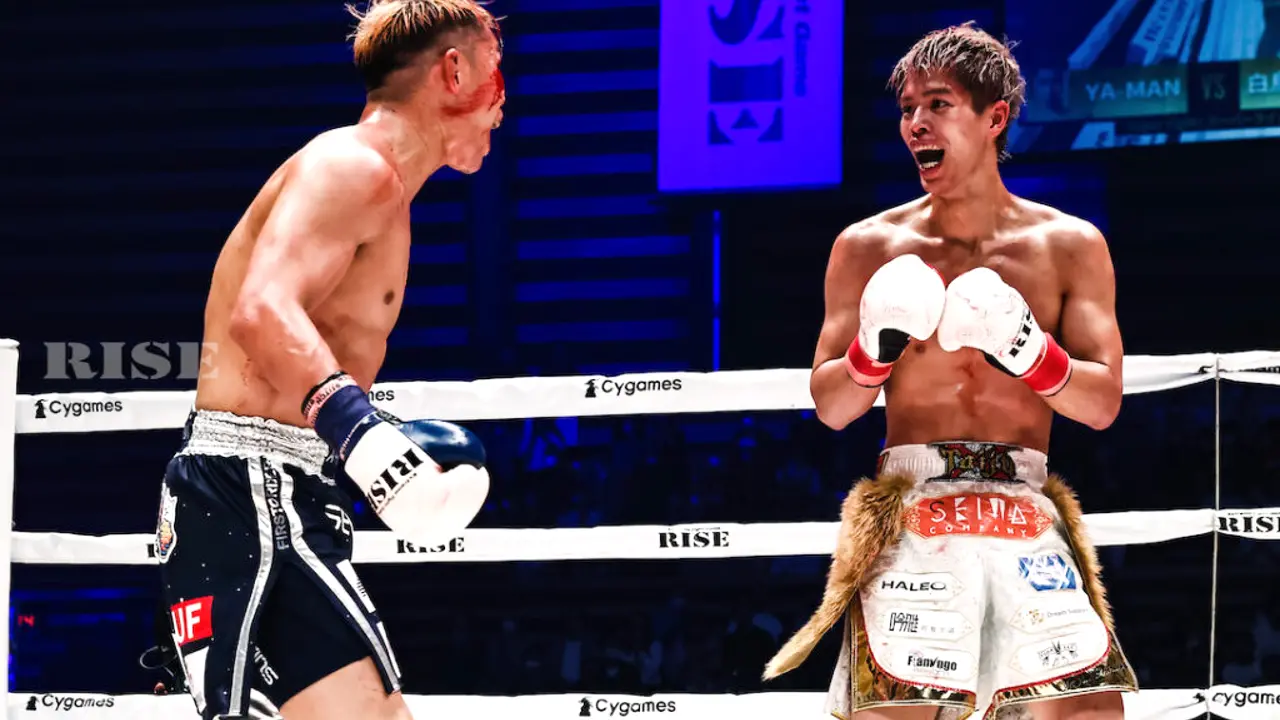 Chan Hyung Lee (8) enters the rankings, with a second-round knockout over Kan Nakamura (-) at the RISE World Series 2022. The Korean has looked great, scoring back-to-back knockouts since returning to the RISE ring, after a three-year break.
Kan Nakamura (-) subsequently leaves the rankings, following his loss.
YA-MAN (9) and Taiju Shiratori went to war at the same event. Fan-favorite YA-MAN was close to scoring a comeback victory, but the knockdown in round two was too much to overcome on the judges' scorecards. The fight was contested at 65kg and doesn't directly affect the rankings. YA-MAN goes down a place due to Chan Hyung Lee's (8) entrance.
---
SUPER BANTAMWEIGHT (-61 KG)
No fighter in the top 10 has been active this month.
---
BANTAMWEIGHT (-58 KG)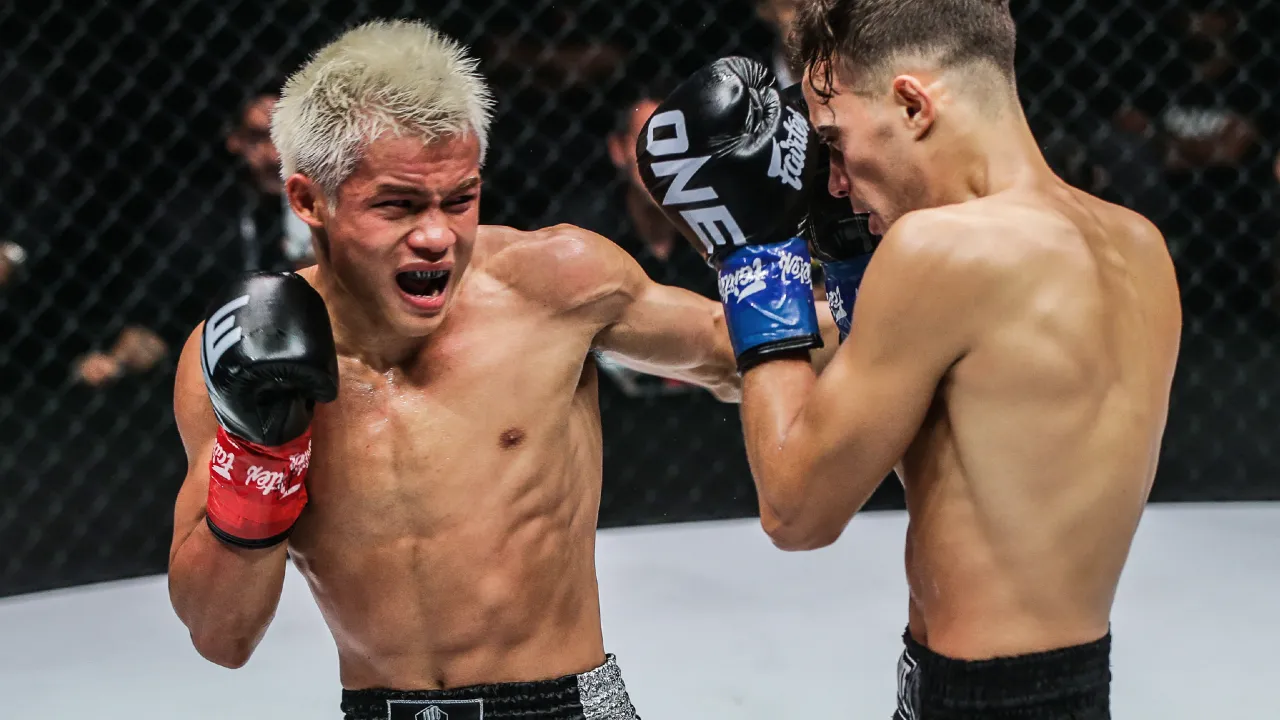 Jonathan Di Bella (9) and Zhang Peimian (-) battled for five rounds in a high pace bout joining the fight of the year contender list. The undefeated Italian-Canadian snatched the victory with a last-round high kick knockdown.
Zhang Peimian (-) previously at 10, leaves the rankings.
---
SUPER FLYWEIGHT (-55 KG)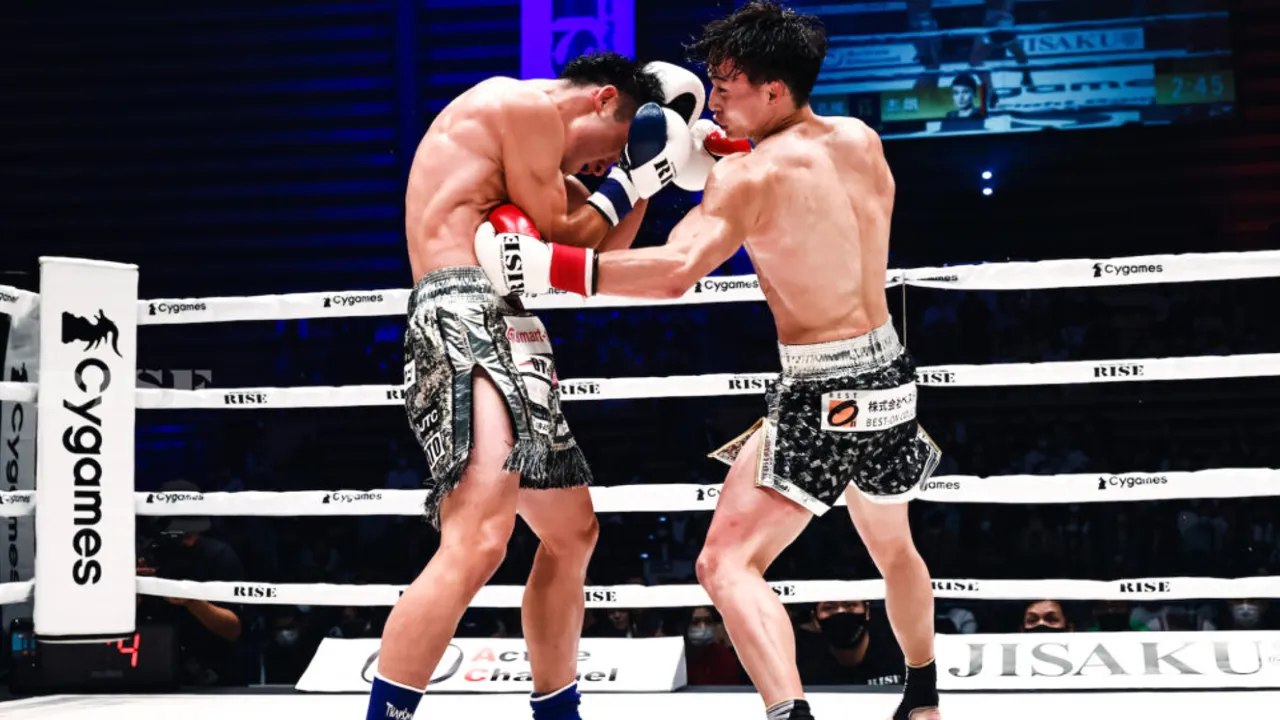 Shiro (4) did just enough to get the extra round majority decision win against Koki Osaki (6) in a high-level fight at RISE World Series. Their rankings remain unchanged.
---
FLYWEIGHT (-53 KG)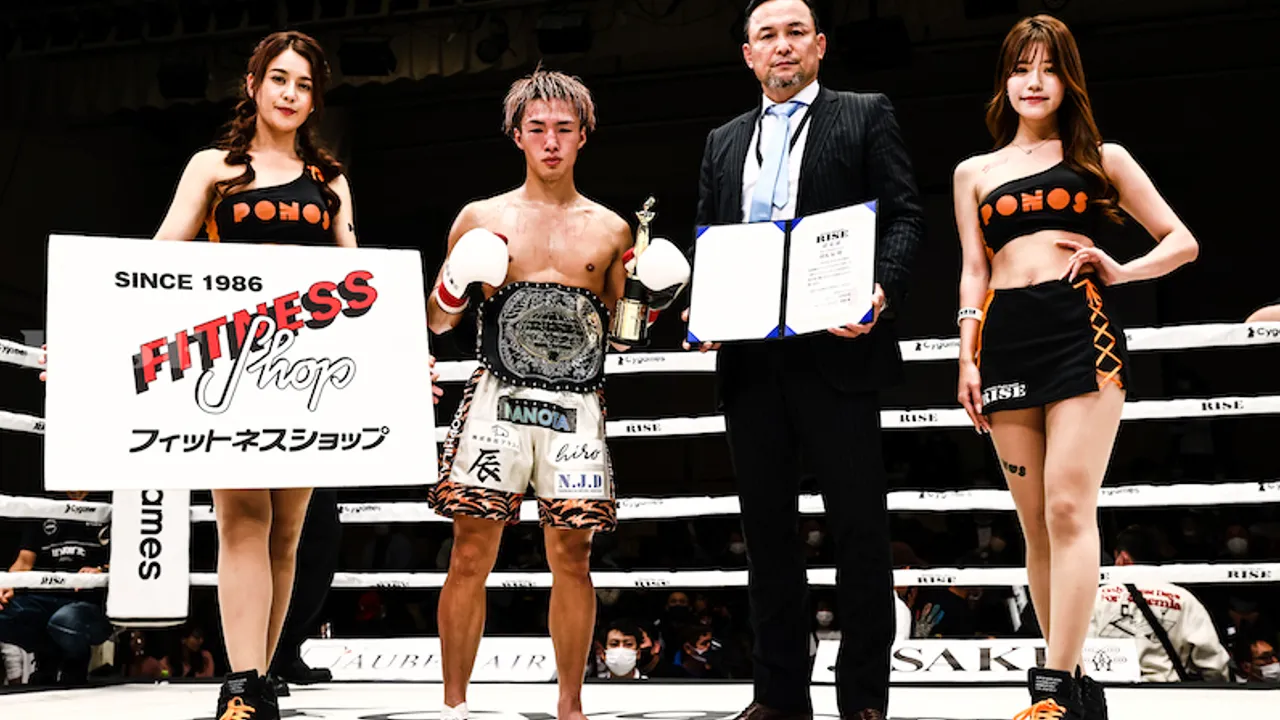 Kazuki Osaki (1) reinforced his first place when he defeated Kazane Nagai (2) by majority decision after five highly competitive rounds for the RISE Super Flyweight title.
Toki Tamaru (10) kept his 10th place, defeating Riku Kazushima by decision for the inaugural RISE Flyweight title.
Kazuki Miburo (-) subsequently leaves the rankings.
Tsubasa (4) scores a huge upset victory and enters at a high position, after he beat Ryu Hanaoka (5) by technical decision after a head clash caused the fight to be stopped late into the second round.