The former top pound-for-pound kickboxer responded to KANA's challenge, inviting her to a bout in ONE Championship.
On October 20, Anissa Meksen, ONE Kickboxer and former GLORY champion broke her silence, finally answering K-1 Women's Flyweight champion Kana Morimoto's persistent challenges. This also marked the first time Meksen addressed ONE Championship on her social media since their well-documented dispute earlier this year. Meksen's Instagram post reads: "[KANA] if you want to face me, I invit[e] you to fight in [ONE Championship]. You call out me everytime after your fight, I'm ready for everything. Chatri Sityodtong & K-1 make this fight happen."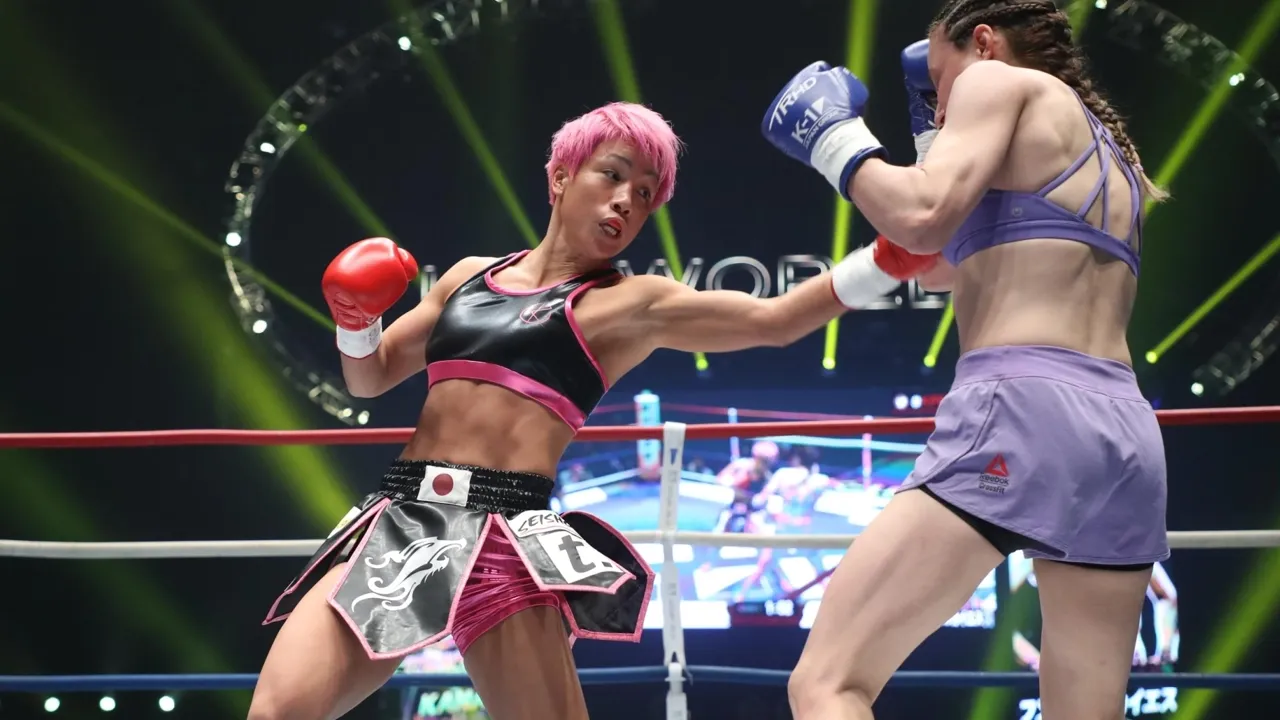 Over the past few years, KANA has been consistently calling out Meksen in press conferences and post-fight interviews, a challenge which, until now, went unacknowledged by Meksen.
Yet, Chatri expressed doubts about the K-1 Flyweight champion and pound-for-pound ranked No. 4's potential in ONE Championship, echoing his earlier statement that "[K-1 is] a tiny organization, and the level is very low." Replying to Meksen's original post, he commented:
"kana is a good fighter, but she is not good enough yet to hang with ONE's strikers. i am supportive of this fight if kana wants to test her skills against Meksen in ONE (though i believe the fight will be quite lopsided in favor of Meksen). there are levels to striking and Meksen ranks among the best of the best in the world while kana ranks among the best of japan."
Reinforcing his view, Chatri further noted in French: "That's true. kana is not ready. For me, she'll never be ready. Meksen is on another level."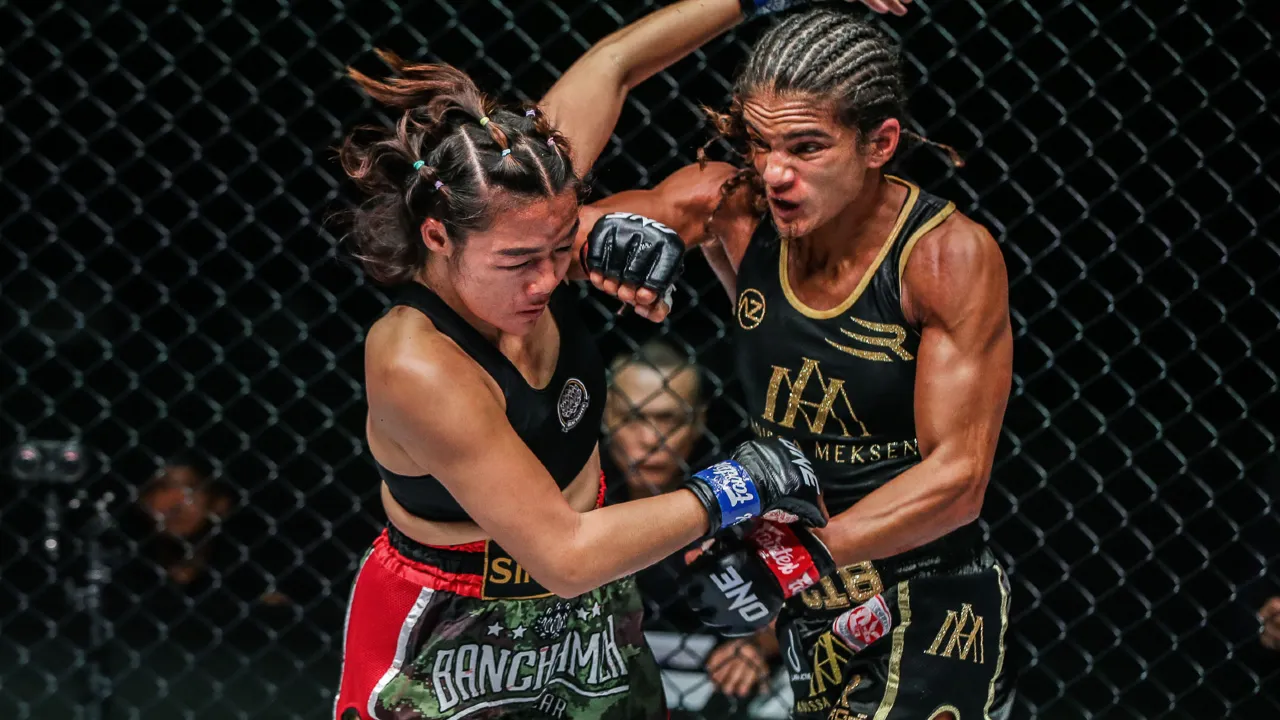 This latest development suggests that the French kickboxer has reconciled her contractual disagreements with ONE Championship, especially with the CEO now firmly in her corner.
Given Chatri's prior statements, a bout between Meksen and KANA seems improbable since he has only shown interest in co-promotion exclusively with the UFC. Moreover, despite Carlos unveiling an open-door policy for K-1 in August and engaging in fighter exchanges with various promotions, K-1 has yet to let its champions venture outside their home turf.
Contractual obligations aside, it's unknown whether KANA looks to compete outside K-1 or hopes for Meksen to make the switch. Yuki Yoza, the K-1 Lightweight champion, voiced his dissatisfaction with new K-1 producer Carlos Kikuta. Yoza vented under a post of Kikuta posing with the K-1 ring girls,
"Nice to meet you. I don't know anything yet, but don't you have a chance to talk to us fighters?"
Two days later, he added:
"To be honest, if I only think about myself, I don't really care about the new regime. However, I want the younger generation, including my own brother, who are now aiming for K-1, to have a place they can be proud of. I have no sympathy for those who are just jumping on the bandwagon or those who only want to make snide remarks. I will prove that K-1 champions are the strongest."
He also recently voiced his desire to fight Alaverdi Ramazanov, the former ONE Kickboxing champion.