K-1 details plans for global expansion and resurrection of the World Grand Prix through co-promotion.
A day after the conclusion of Monday's K-1 card in Japan, the organization held a press conference detailing its plans for holding its first events outside of its home country since K-1 Japan Group relaunched in Japan in 2014.
"It's time to throw off the chokehold MMA has on combat sports. Time to kick things off and reboot the world of fighting. Once again, remember the thrill, once again, feel the fever of the fight, on September 10 in Yokohama. Japan is going to bring back some excitement to the world of combat sports."
K-1 is going global again! Many fans were skeptical when we first announced K-1's seemingly lofty plans for an upcoming global expansion. None other than former K-1 commentator Michael Schiavello had the honor to prove those fans wrong when he laid out the promotion's vision to reclaim its place as the leading kickboxing promotion. The Australian commentary legend has been behind the brand since K-1's golden days and was visibly excited for its return to form, "The pinnacle of world striking sports, K-1, is back! And September 10 is the date of it's rebirth".
THE STORY SO FAR
The K-1 brand has had a tumultuous journey since its inception. In brief, the competition for ownership of the K-1 mantle resulted in the creation of both GLORY and K-1 Global. K-1 Global, headed by Korean businessman Geon-il 'Mike' Kim, held a brief series of events widely considered to be an illegitimate successor before retreating from public view. Following the cessation of K-1 Global's promotional activities, the 'K-1 Japan Group' began promoting events believed to be under license starting in 2014. Smaller in scale and differing in composition from the World Grand Prixs of the past, they have focused on lighter weight classes and youth talent development. This ultimately culminated in 'THE MATCH 2022', selling out the Tokyo Dome and vastly exceeding PPV sales expectations, kickstarting large scale PPV offerings in Japan through internet broadcaster Abema.
RETURN TO FORM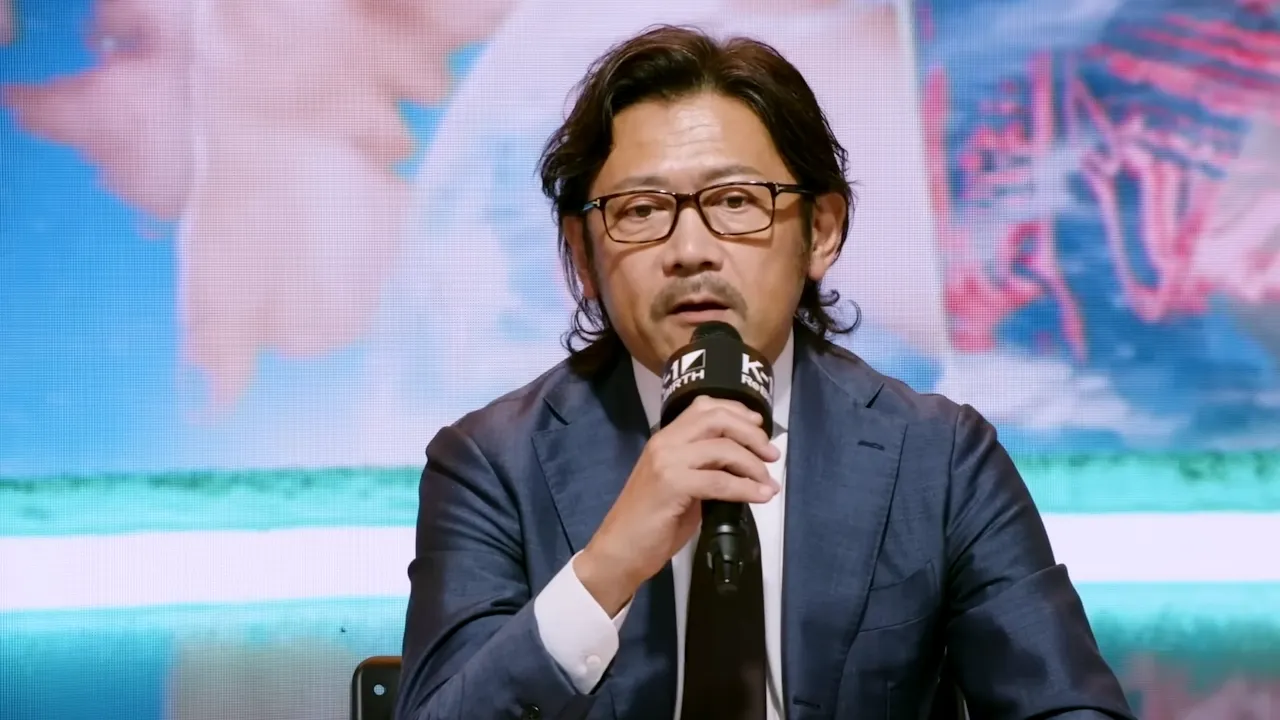 Following Monday's K-1 World GP 2023, Takumi Nakamura, K-1 producer who oversaw the event, announced his retirement as producer, "After THE MATCH ended, we continued to discuss the future direction. We came to the conclusion that we should aim for a new concept that is different from the K-1 up to now. I thought it would be better to have a new person do it rather than continue myself, so I submitted my resignation."
Carlos Kikuta will assume the role as the new K-1 producer. He was previously in charge of selling K-1 broadcasting rights all over the world in the early 2000's and has worked as the general manager for GLORY Sports Japan for three years.
Kikuta stated, "I have recently been tasked to take on the role of the new producer as the new K-1 is once again moving forward towards this world wide expansion. Let me now explain the scene of ReBIRTH. As you have just seen, the new K-1 has created content for a new Lightweight division in Japan over the past 8 years. And now we have set out the next road-map as going global".
The promotion will go back to holding worldwide qualifying tournaments starting in 2024. Those tournaments are planned for the United States, France, South Korea, Thailand, China, and Brazil. K-1 has partnered up with local kickboxing promotions such as WGP Kickboxing, King of Kings, Dynamite Fighting Show, and Wu Lin Feng to make those tournaments a reality. The idea is to "rebirth" the tournament system of old.
The K-1 World Grand Prix was a yearly, open-weight, multi-stage tournament. The format often received tweaks at the start of the year, detailing qualification criteria for previous year's winners and runner ups, regional qualification tournaments, and the timing of the rounds of 32, 16, and ultimately one night final-8 tournament events. This produced legends of the ring such as Peter Aerts, Ernesto Hoost, Jerome Le Banner, and more.
Another point of interest was the return and rebranding of MAX. In the past K-1 MAX only referred to the 70 KG division. Going forward, all lighter-weight divisions are now under the MAX banner.
A reoccurring theme during the press conference was the stronghold that MMA has on the global combat sports scene. Kikuta acknowledged this, but at the same time hopes that this new alteration of K-1 can attract many athletes from different sports, including MMA.
"I hope that the K-1 stage will become major stage for fighters with strong striking skills. There is no denying that the best Heavyweight fighters of the world felt the draw of MMA. Our task is to promote [the] appeal of K-1 not only to customers but to fighters. To discover, and to develop strong fighters, and to create a high-level fighting arena for striking."
Schiavello and Kikuta were also joined by Tomoha Oki, CEO of M-1 Sports Media, which plans and produces for K-1. She's been on board with the new K-1 since its inception in 2014.
International broadcasting rights haven't been detailed yet, but the promotion is hopeful to announce a deal soon.
THE REBIRTH STARTS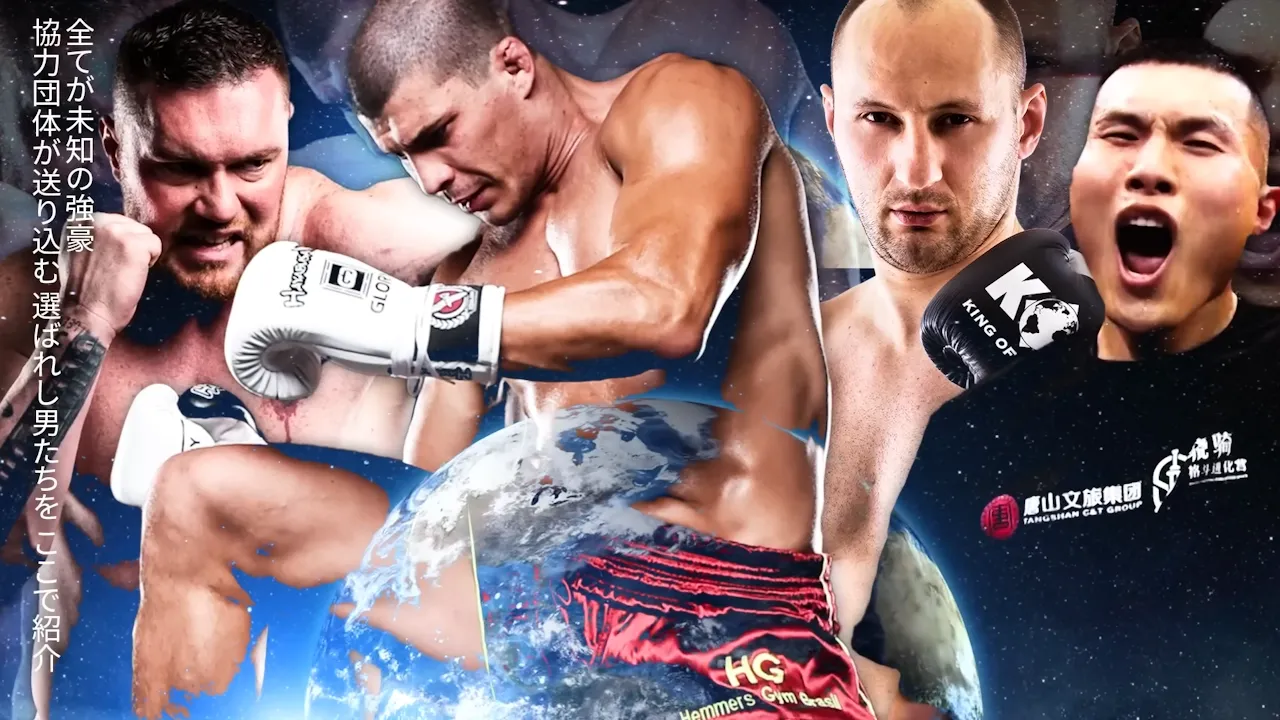 The official rebirth of K-1 starts on September 10 in Yokohama. As previously announced the highly-anticipated rematch between Akihiro Kaneko and Masashi Kumura for the K-1 Super Bantamweight Belt will headline the event.
While the first international tournaments will start next year, the inaugural one-night 8-men Heavyweight Grand will take stage in Yokohama. Schiavello introduced four fighters from the different partner promotions that will participate. Lithuanian Kickboxing organization King of Kings will send the unorthodox Michal Turinsky. WGP Kickboxing will be represented by former GLORY title challenger Ariel Machado. The youngest entry in the tournament, Liu Ce will represent Wu Lin Feng. Hard-hitting Valentin Bordianu looks to take the belt home to the kickboxing crazed country of Romania, as he's representing Dynamite Fighting Show.
The fifth entry will be most familiar to fans that have been following K-1 in the last few years. Despite coming in as the smallest fighter, Mahmoud Sattari should be the tournament favorite. Tearing his way through Japan, culminated in him becoming the Krush Cruiserweight champion and K-1 Open Weight Grand Prix winner. His 20-fight winning streak was only recently stopped by Ștefan Lătescu, who knocked him out in December of last year.
THE STRONGEST KARATE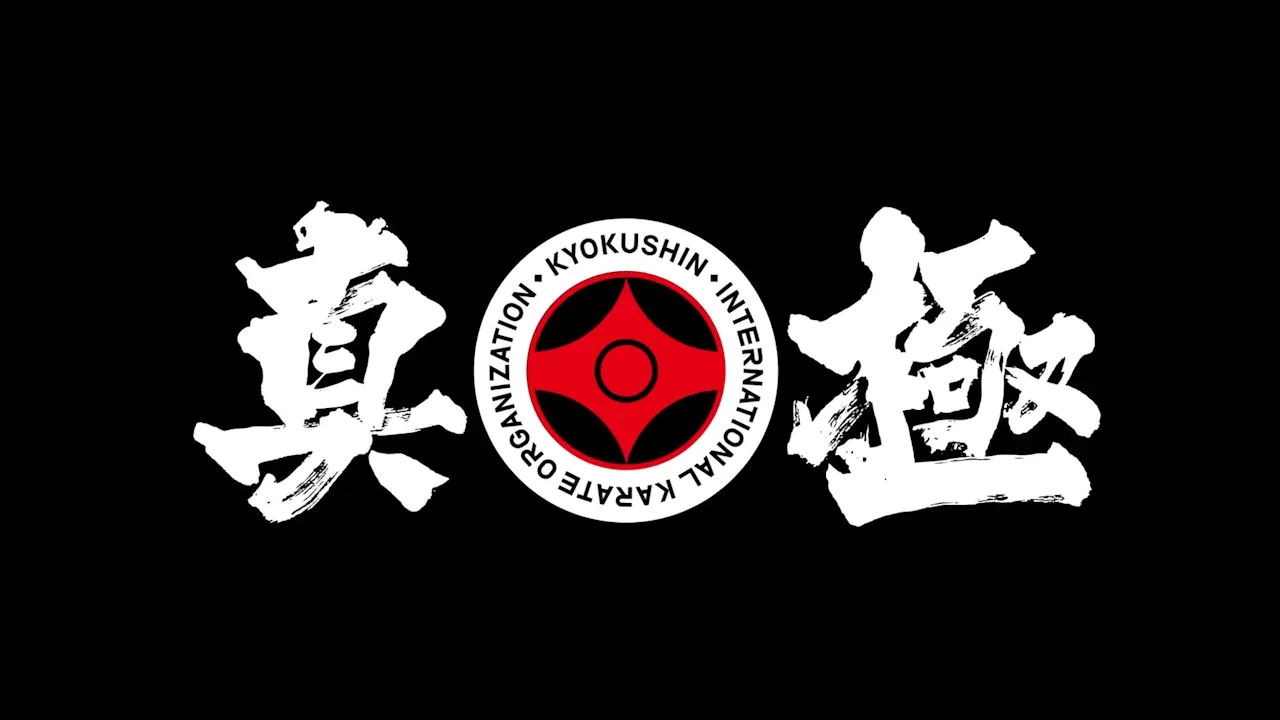 Aside from partnering up with kickboxing organisations around the world, K-1 will rekindle their partnership with Kyokushin Kaikan. Full contact Karate has been synonymous with the early days of K-1, with many Karate greats such as Francisco Filho, Glaube Feitosa and Andy Hug becoming K-1 legends. However, the relationship between Kyokushin Karate organisations and Kickboxing has been strenuous as of late. Karateka's are often being excommunicated and are forbidden from representing Kyokushin while competing in K-1. Shokei Matsui, president of Kyokushin Kaikan, joined the trio in the studio for a statement, "We are pleased to announce that K-1 and Kyokushin Kaikan will once again be officially affiliated with each other. I'm very much looking forward to the opportunity for our fighters to participate again."
STRIKING OR GRAPPLING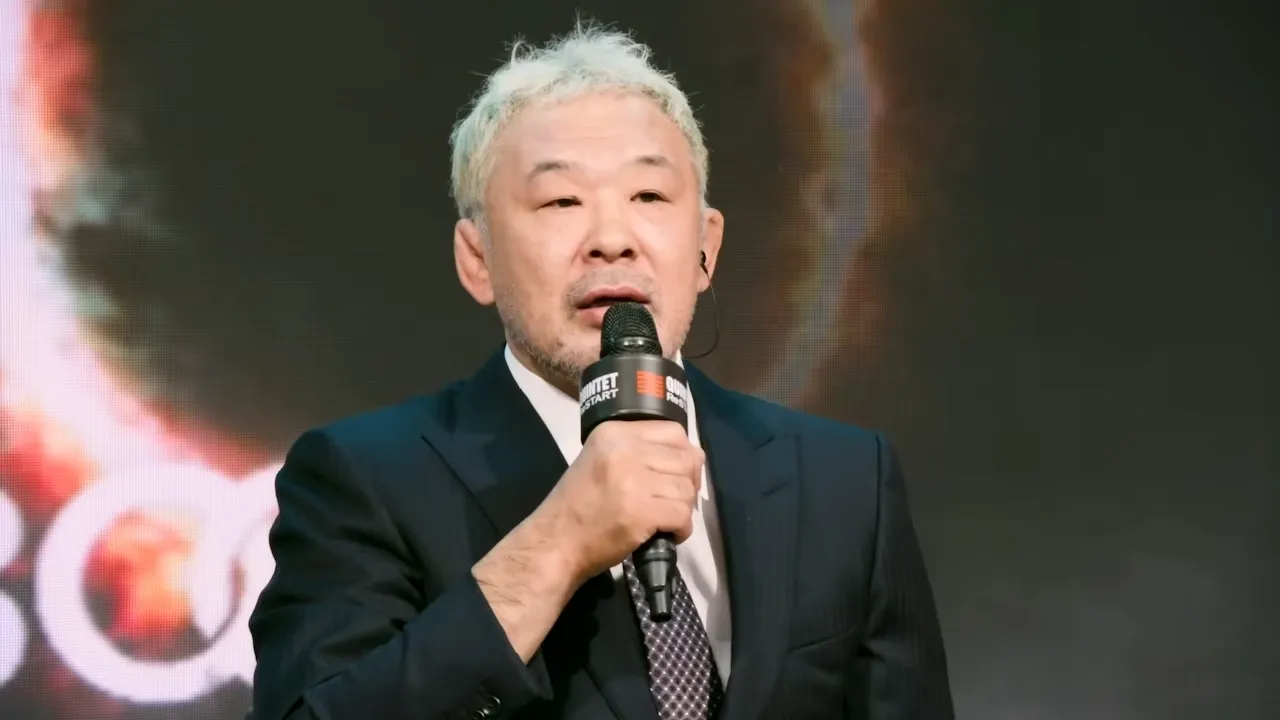 The team-based grappling tournament Quintet is returning later this year, featuring squads like Team New Wave, 10th Planet, Team Polaris, and more. Together with K-1 on September 10, Quintet will 'reboot', and feature a Quintet tournament with four teams. It is to note, that while the promotions team up, events will be separate with different tickets.
Quintet is a team-against-team tournament, where you must win by submission to eliminate an opponent until one team is left standing. The event is the product of grappling legend Kazushi Sakuraba, who will also compete in the tournament.