The long-reigning GLORY Heavyweight champion will attempt an incredible eleventh defense of his title.
'King of Kickboxing' Rico Verhoeven will make his long-awaited return to professional competition against Nigerian knockout artist Tariq Osaro in the main event of GLORY COLLISION 6 on November 4.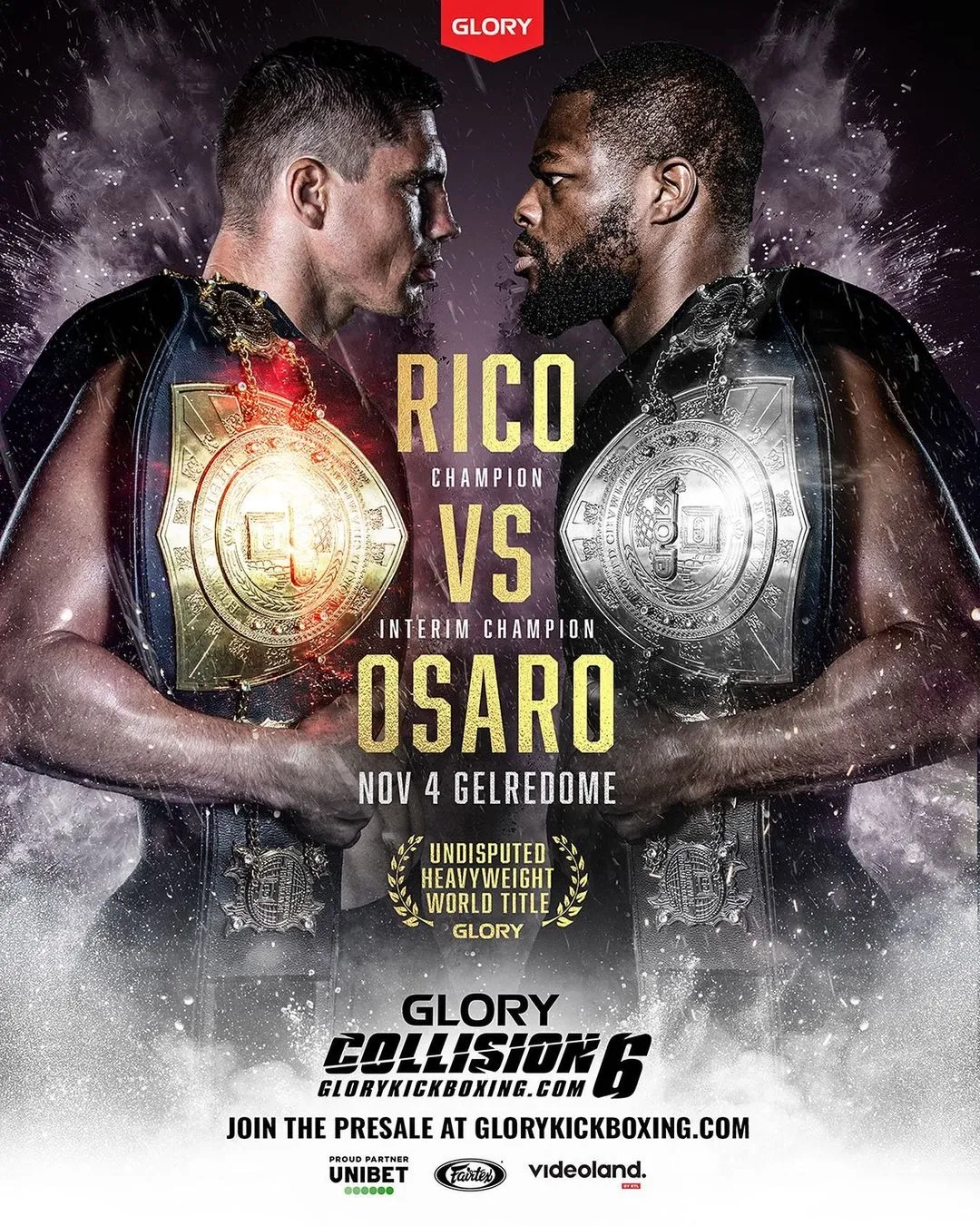 A quick recap of how this fight came to be: it was announced in January that Verhoeven would face Antonio Plazibat later that year, after recovering from a knee injury suffered in training; during this time Tariq Osaro won a four-man tournament and earned the right to face Plazibat for the interim championship; despite entering the bout as an underdog, Osaro pulled off a massive upset and stopped the Croatian in the fourth round.
While Verhoeven will rightly enter the ring as the favorite, the towering Osaro has already proven he can handle the pressure and go toe-to-toe with the best. He will certainly enter with better form, as this year alone he already routed Jahfarr Wilnis, Murat Aygün and the aforementioned Plazibat. On the other hand, Verhoeven's last credible victory came against Jamal Ben Saddik in October of 2021. Since then, he's only fought once - a decision win over Hesdy Gerges ten months ago.
Already considered the greatest Heavyweight to enter the ring in the modern history of the sport, many have put him side-by-side with the Golden Age greats such as Ernesto Hoost, Semmy Schilt and others. Taking out a fresh challenger, regarded at the moment as the second-best Heavyweight in the world, would be yet another feather in the cap of the 34-year-old. Conversely, beating the champion would immediately grant Osaro the right to call himself the best in the world, especially so soon after he already stopped Antonio Plazibat.